Fairy tale European destinations aren't in short supply, but some places are just that little bit more enchanting than others. Take a look at our top 12 picks for magical breaks with kids all over Europe any time of year.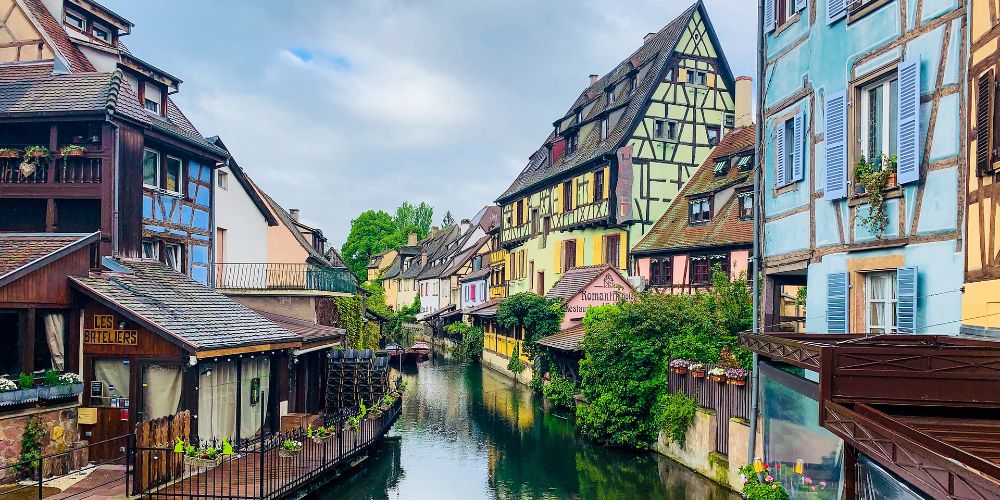 12. Colmar, France
In between vineyards and water canals lies the enchanting town of Colmar. Prepare to be mesmerised by its floral displays, colourful timbered houses, and ancient Alsatian history. Stroll along cobblestone streets, shop at local markets and if you're around at the weekend, hang on until after dark when Colmar lights up and looks even more dazzling. Strasbourg Airport is under an hour's drive from Colmar.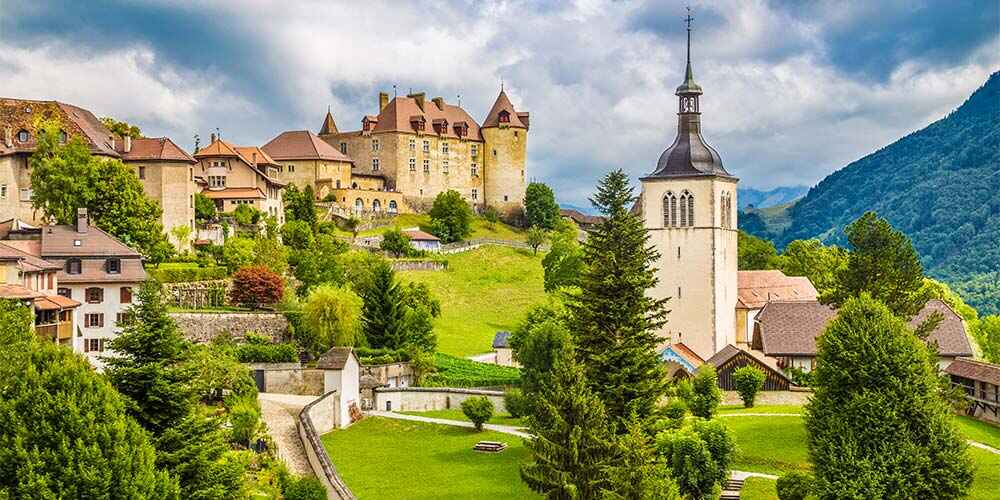 11. Gruyères, Switzerland
Nestled in the mountains of Switzerland is Gruyères, a pretty medieval town where anyone could live happily ever after. Kids will like exploring its 13th century castle with its Knights Hall, fairy tale towers and stunning gardens. Traditional local restaurants serving specialities of La Gruyere add a little extra enchantment for parents. Bern Airport is an hour's drive from Gruyères.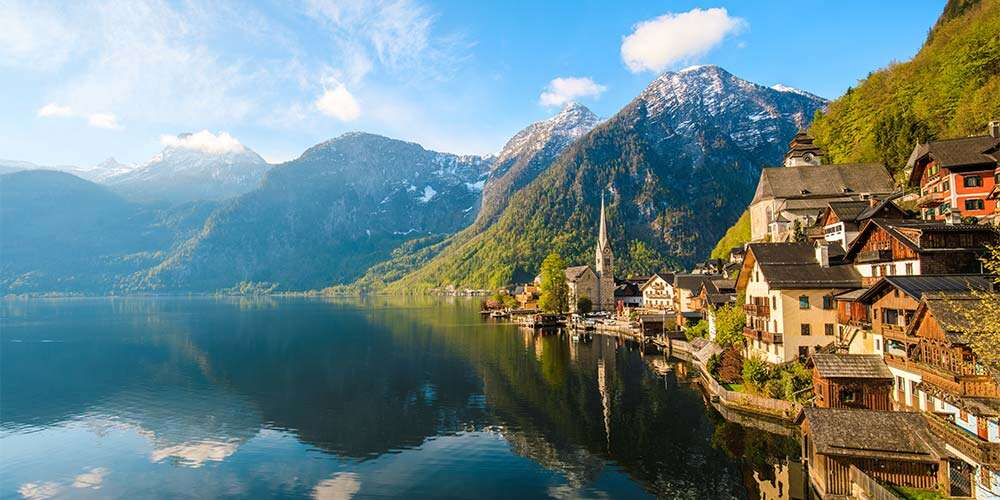 10. Hallstatt, Austria
Charming architecture, soaring mountains and a lakeside setting make Hallstatt one of our favourite fairy tale European destinations. There's no better way to see all that this magical town has to offer than a ferry ride across the lake. Take a walk from the market square to see houses built into the mountains. And if you want a family adventure, follow the Echerntal hiking trail. Salzburg Airport is one hour, 20 minutes drive from Hallstatt.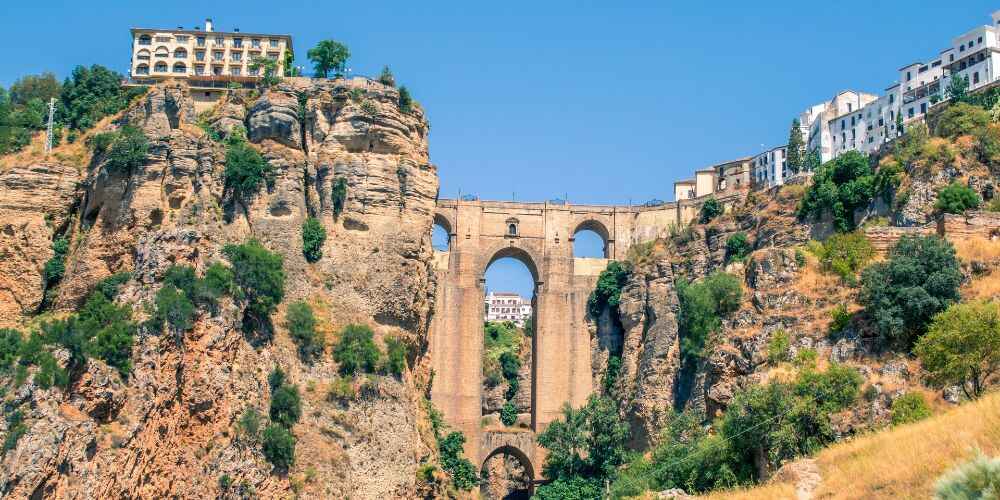 9. Ronda, Spain
Sitting on top of El Tajo gorge, Ronda is largest 'white town' in Andalusia and a sight to behold. For a spectacular view try Puente Nuevo bridge overlooking the Serranía de Ronda mountains. Malaga Airport is an hour and 20 minutes' drive from Ronda.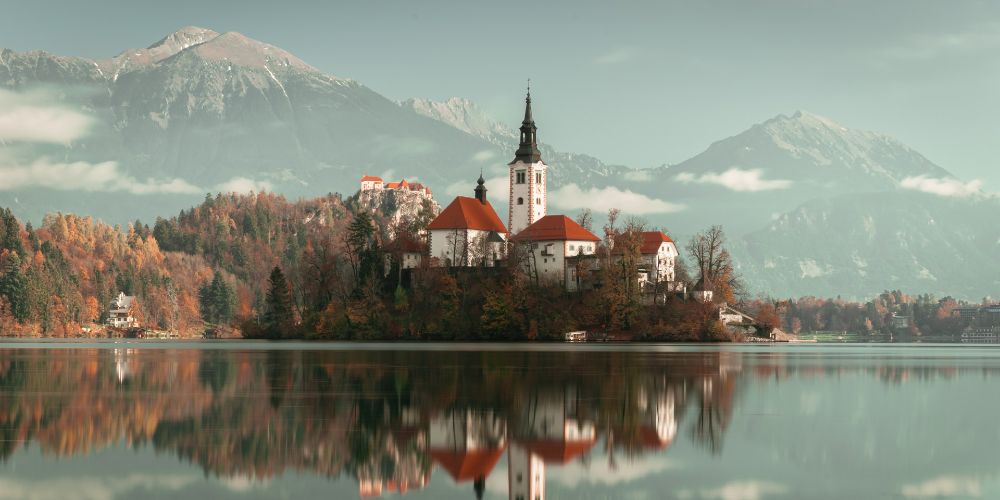 8. Bled, Slovenia
There are lots of reasons why Bled is a fairy tale, from its majestic mountains to Bled Castle, wooden gondolas called "pletnas" which sail on Bled lake and the famous little island which sits right at its heart. Legend says when the church bells ring all your wishes will come true. Jože Pučnik Airport in Ljubljana is half an hour's drive from Bled.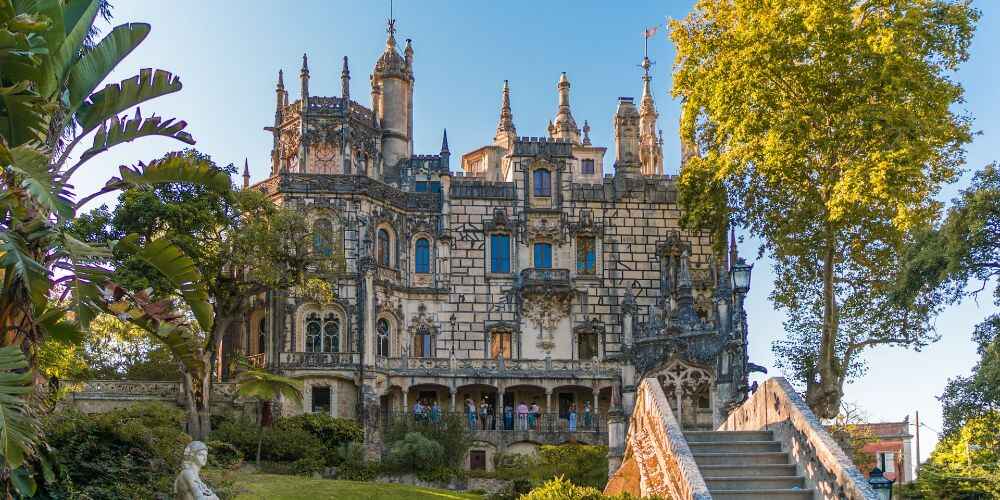 7. Sintra, Portugal
Just outside the capital of Lisbon, Sintra is home ancient castles, colourful buildings, and an incredible history. Highlights include the vibrant Palácio da Pena, the climb to Castelo dos Mouros and the spectacular drive from Lisbon to get here. Lisbon Airport is 30 minutes' drive from Sintra.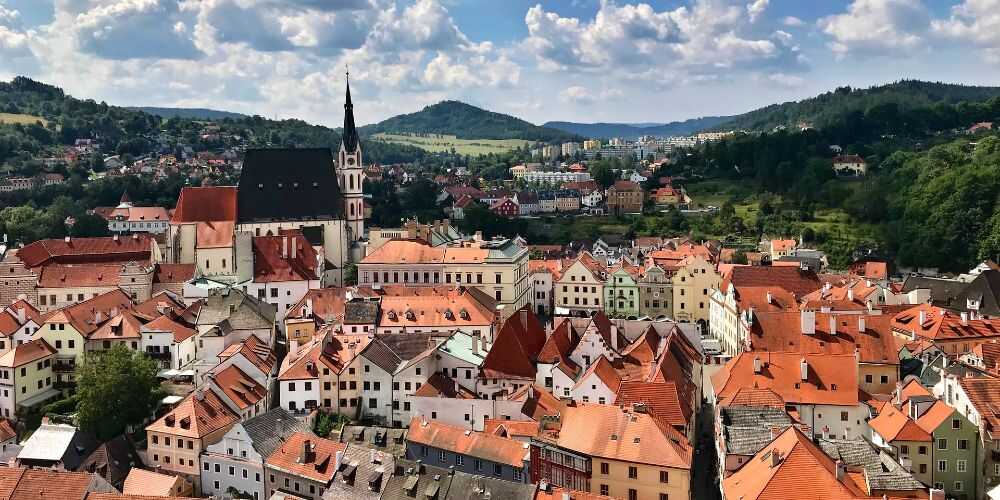 6. Cesky Krumlov, Czech Republic
With its grand castles and churches, terracotta roofs and quaint cobbled streets, Cesky Krumlov is one of Europe's best preserved medieval towns. Visit in summer for long sunny days exploring the surrounding countryside or go for a magically snowy winter break with kids. Linz Airport is one hour, 30 minutes' drive from Cesky Krumlov.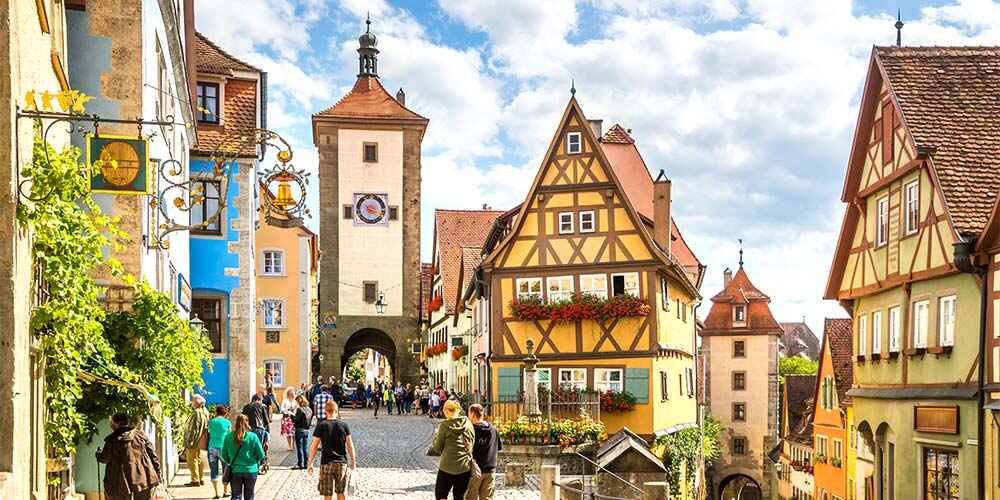 5. Rothenburg, Germany
Rothenburg in Germany is the town which has inspired many Disney movies – you can spot its half-timbered and colourful buildings, clock towers and cobbles in classics like Pinocchio and Beauty and the Beast. If you've always wanted an authentic cuckoo clock this is the place to pick one up. Nuremberg Airport is an hour and 20 minutes' drive from Rothenburg.
4. Tallinn, Estonia
Tallinn is known for stone towers, winding streets, spires and stunning views. Climb up Toompea Hill at sunset and look over the town below. Adventurous kids will want to scale the staircase to the top of St. Olaf's Church, the city's largest medieval building. Tallinn Airport is a 20 minute drive from the city centre.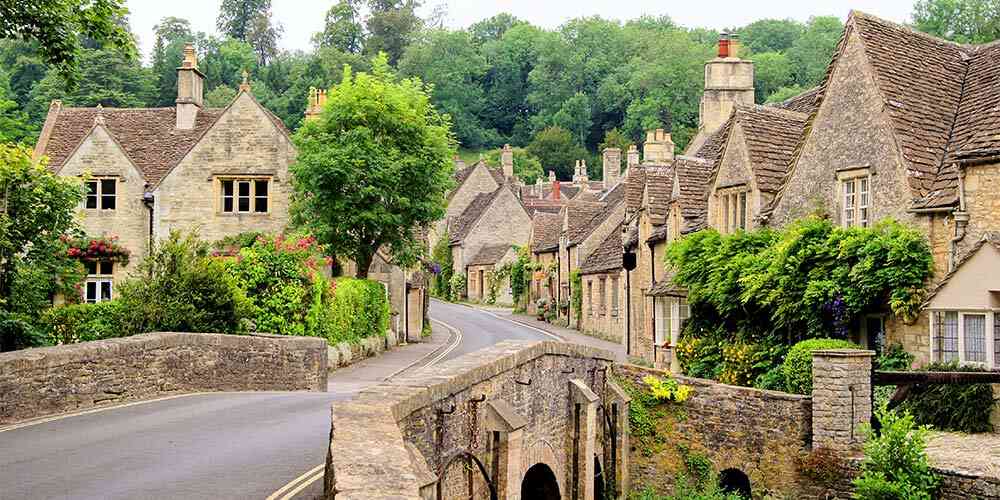 3. Castle Combe, The Cotswolds
Often called the prettiest village in England, Castle Combe has been a location for movies like The Wolf Man, Stardust and War Horse. Nestled along its riverbanks lies St Andrew's Church, which has a faceless clock that's thought to be one of the oldest working clocks in the UK. Don't miss an iconic holiday shot on the famous village bridge. Castle Combe is 30 minutes' drive east of Bristol.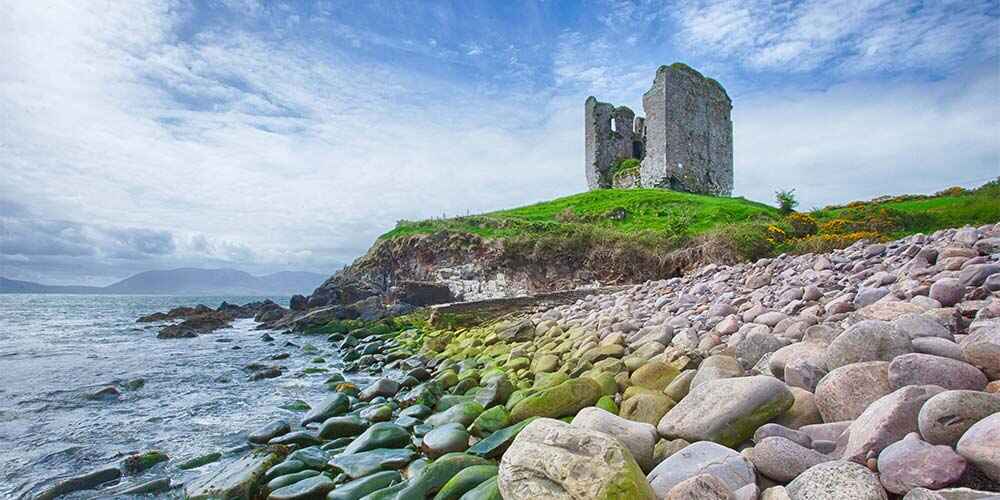 2. Dingle, Ireland
Tucked down on Ireland's south west coast, Dingle is known as country's 'pub town' (it has 50 pubs and a population of 2000). But it's also enchantingly colourful, friendly and quaint, and surrounded by dramatic coast and countryside. Hike up to Peddler's Lake for magical views. Kerry Airport is an hour's drive from Dingle.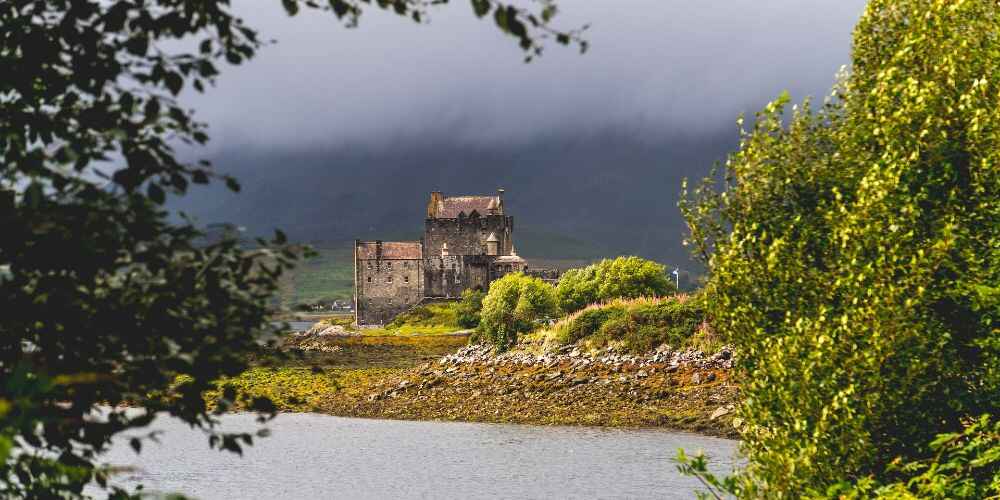 1. Eilean Donan, Scotland
Few places are more fairy tale in the Highlands of Scotland than Eilean Donan. Charge your phone for photo opps and don't miss the chance to explore inside the castle, it's as high drama inside a out. Inverness Airport is just under two hours drive from Eilean Donan.
Need half term break inspiration? Take a look at dream family holiday rentals all over the UK to book right now. And don't forget to follow Family Traveller on Instagram and Facebook for more travel ideas.