Sponsored Content
Croatia's Adriatic coastline might have been the lesser known European Riviera a few years ago, but it's not exactly what you'd describe as 'undiscovered' these days. Step offshore and acquaint yourself with the country's gorgeous Adriatic Archipelago and it's a different story altogether.
This is the incredible collection of islands where you'll find grand medieval cities; remarkable beaches; wide open countryside; tall mountains and rolling vineyards; peaceful olive groves and vast seascapes. But you won't find crowds, no matter how hard you look. And if you take all these elements together, add in the luxury of a five star boutique villa, then infuse with countless thrilling activities, you have the essence of what makes family holidays with Korčula Adventures so idyllic.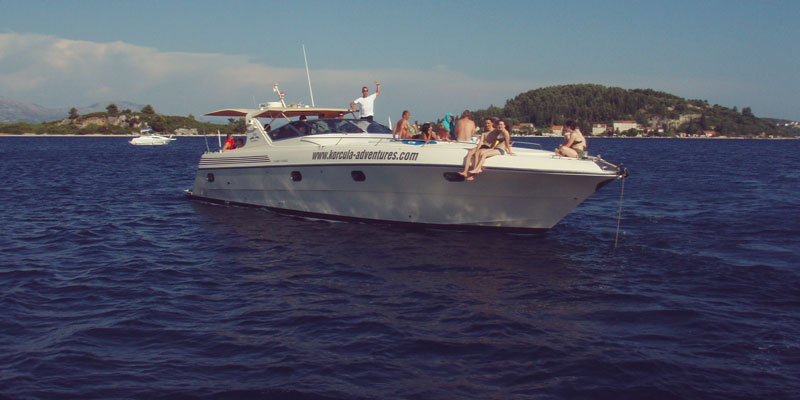 Day one: Welcome to Korčula: the Adriatic's greenest island

Whether you arrive in Split or Dubrovnik, Korčula Adventures will be waiting to meet you at the airport for the breathtakingly pretty journey to Korčula Island. There's plenty of time for sightseeing in either historic city, followed by a long and lazy lunch and some more exploring, before sailing on the afternoon ferry for your holiday home.
Korčula Island is know as the greenest in the Adriatic and you'll be staying on its sunniest west coast, overlooking the ocean, in the five-star opulence of Captain's Villa. Cleverly designed to balance cocooning with beachy informality, Captain's has masses of kid-appeal and pretty much every luxury detail you can think of too. So shake out your travel weary limbs, breathe in the sea air and let the adventure begin.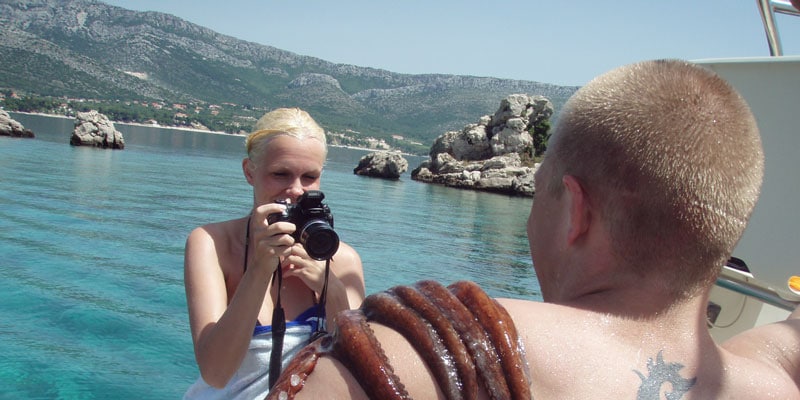 Day two: Ultimate snorkelling
Croatia's Adriatic archipelago is prime snorkelling territory. The water's crystal clear, traffic is low impact and protecting the marine environment's an ancient local tradition which makes modern eco-awareness seem like a trend. Admittedly the sea's a few degrees cooler than the Caribbean but wild encounters just beneath the surface aren't any less amazing. Expect colourful fish, starfish and sea urchins at the very least and even meet 'n' greets with octopus aren't unusual.
A day's sailing round the impressive Adriatic archipelago aboard Korčula Adventure's luxury yacht.
Snorkelling at two of Croatia's most rewarding dive sites – complete with reefs and resident shipwrecks.
Lunch on board is a feast of artisan cheeses and cured meats, fish, fresh fruit, local wines and Dalmatian delicacies like sea urchin.
An afternoon with more snorkelling, swimming and chilling before sailing home at sunset in time for dinner.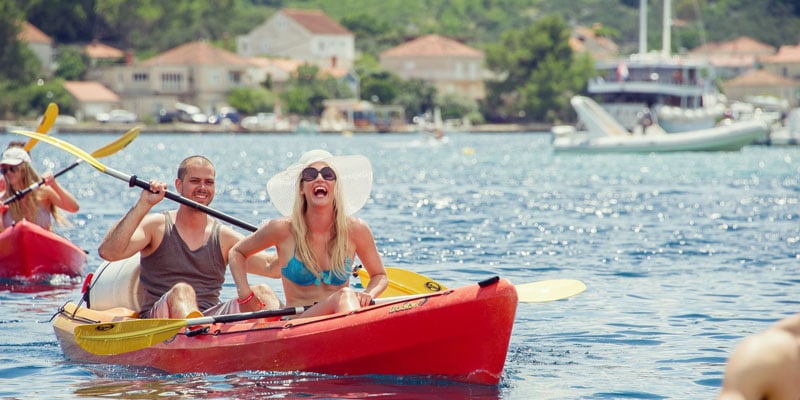 Day three: Secret sea kayaking
Lively Korčula might lead you to believe that every island in the Adriatic archipelago is an open book. Nothing could be further from the truth. In fact many of the most amazing isles, dreamlike coves, glorious beaches and richest snorkelling spots are virtually impossible to reach. Unless you've a sea kayak and good guides, of course.
Today's sea kayaking, swimming, sailing and diving brings you as close to the hidden treasures of the archipelago as possible. And almost nothing's off limits, so prepare to make the most brilliant holiday memories ever, on a minute by minute basis.
Cruising round the far-flung and peaceful Adriatic islands where few ever visit.
Kayaking along the most inaccessible and beautiful stretch of Croatia's coast. Hopping off at secret beaches, discovering deserted coves, swimming and snorkelling in transparent seas.
Time to tour the historic 14th century islets of Badija and Vrnisk before sitting down to a long, leisurely lunch in a local restaurant.
Have the afternoon to yourself – there's plenty to do, or you can choose to do nothing much at all.
And then round off another perfect day with an evening in Korčula Town and colourful performance of traditional sword dancing (Moreska).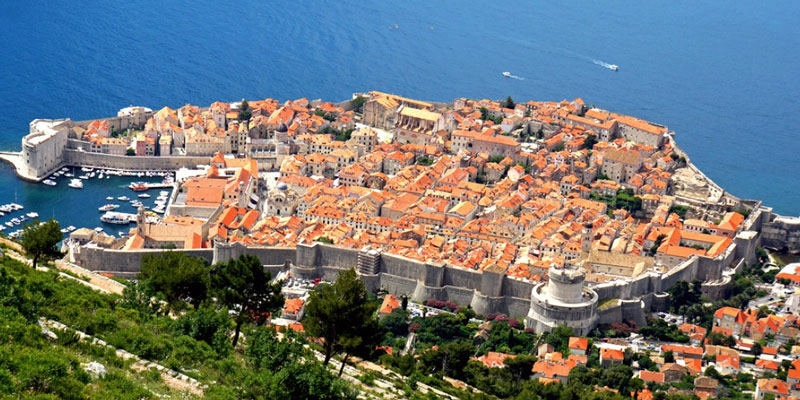 Day four: Dream day in Dubrovnik
Nobody visiting Dubrovnik is ever disappointed. Known as 'The Pearl of the Adriatic', it's one of the most beautifully preserved medieval coastal cities in Europe. And, if you didn't know better, you'd think it had been designed with the sole purpose of taking your breath away on first sight. Particularly if that first sight happens to be from the deck of Korčula Adventures' luxury yacht sailing into the city's ancient harbour.
The 90 minute sail from Korčula to Dubrovnik aboard a private yacht is an event in itself – also avoids busy summer traffic and takes far less time than ferries.
A guided tour of the historic walled city is fascinating – young Game of Thrones' fans will be impressed to know they're in King's Landing.
Mooring for lunch at Elfati Island lets you enjoy another pretty Adriatic beach, sunbathe and swim, before sailing gently home to Korčula.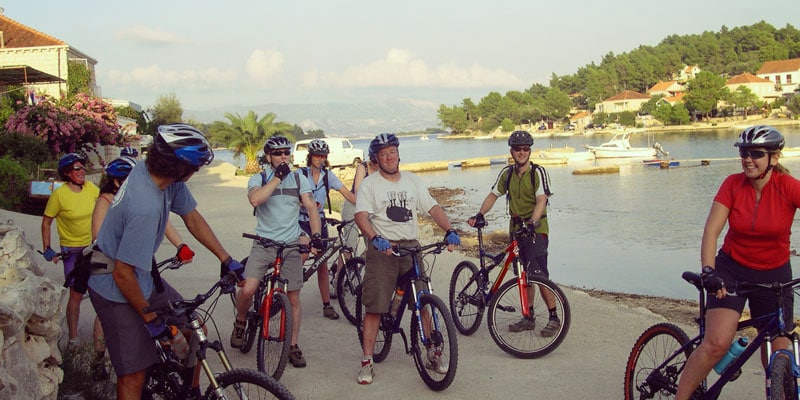 Day five: Cycling stunning Korčula
With its rolling landscape, lush greenery, pretty beaches and charming towns and villages, Korčula's a magnet for cyclists. So no holiday here would be doing the island justice without trying at least a few of the most iconic rides.
Guided by local experts, kitted out with great bikes and a good safety briefing, taking to the open road is fantastic fun for kids and just strenuous enough to make you feel you've worked for the enormous lunch, ready and waiting on your return.
Following peaceful island roads and taking in olive groves, vineyards, beaches and a visit to one of Korčula's most celebrated wineries.
Plenty of pit stops for swimming, cooling off and admiring the views.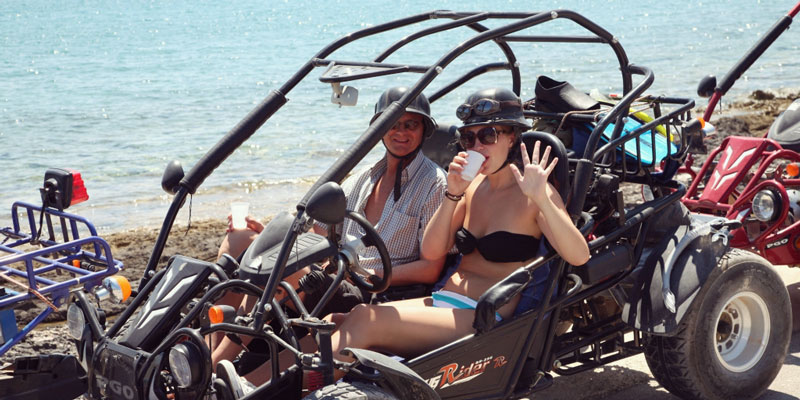 Day six: Off-road island safari
Time to really get to grips with Korčula, explore its nooks and crannies, discover how the island's literally grown a reputation as Croatia's greenest, and experience the thrill of off-road driving too.
Following the challenging and impressive island roads this is off-road buggy driving at its best.
Kids can learn all about local viticulture and low impact island agriculture at Agrotourizam before heading to Pržina Beach, the jewel of Lumbarda, for a lazy few hours swimming and sunbathing.
After another amazing lunch, have the afternoon free and then it's off to Korčula for a traditional Dalmatian dinner in one of the Old Town's most famous restaurants.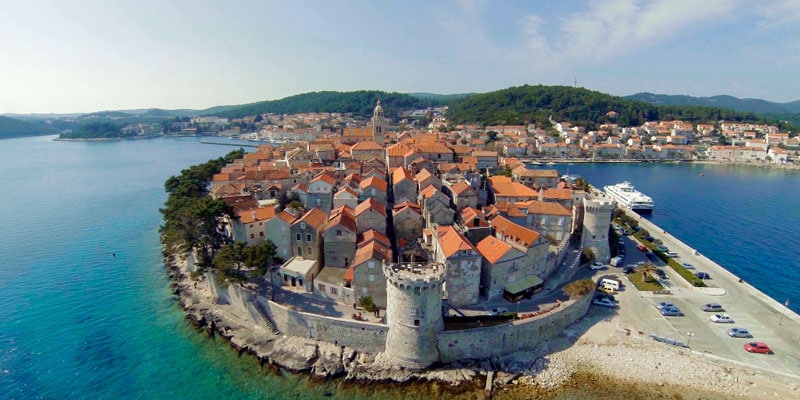 Day seven: Invent your own adventure
Today's up to you. Do as much or as little as you want. Go exploring round the island by buggy; take a sightseeing tour of pretty villages like Vela Luka or Blato; have some windsurfing lessons; or simply laze around the villas and savour a last day of sun.
It's entirely up to you, as long as you're ready for a wonderful evening full of surprises and celebration at Korčula's most mysterious and enchanting restaurant – a pretty perfect way to end an unforgettable family holiday.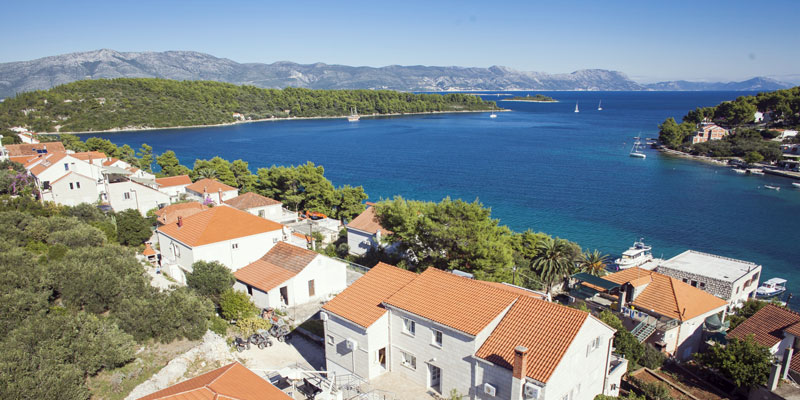 Day eight: Farewell, until next time
Difficult as it is to say goodbye to Korčula, a wonderful breakfast and an effortless journey to either Split or Dubrovnik airport, makes farewell a little less painful. Plus you've made lots of amazing memories and you know you're welcome back any time.