7 days of family adventure around Europe's most enchanting archipelago
Sponsored
Croatia's Adriatic coastline might have been the lesser known European Riviera a few years ago, but it's not exactly what you'd describe as 'undiscovered' these days. Step offshore and acquaint yourself with the country's gorgeous Adriatic Archipelago and it's a different story altogether.
This is the incredible collection of islands where you'll find grand medieval cities; remarkable beaches; wide open countryside; tall mountains and rolling vineyards; peaceful olive groves and vast seascapes. But you won't find crowds, no matter how hard you look. And if you take all these elements together, add in the luxury of a five star boutique villa, then infuse with countless thrilling activities, you have the essence of what makes family holidays with Korčula Adventures so idyllic.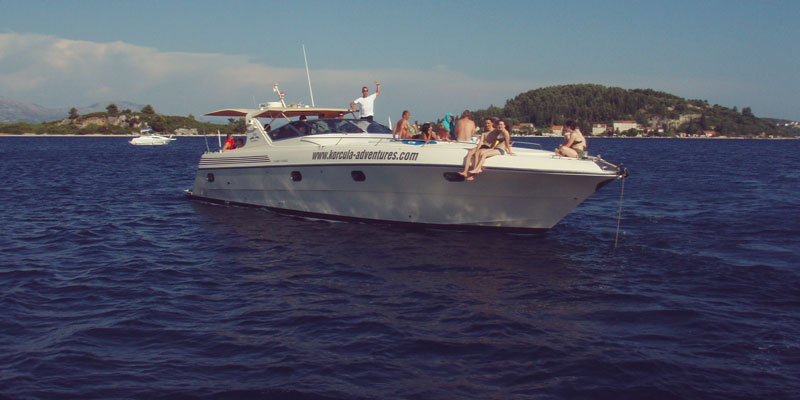 Day one: Welcome to Korčula: the Adriatic's greenest island

Whether you arrive in Split or Dubrovnik, Korčula Adventures will be waiting to meet you at the airport for the breathtakingly pretty journey to Korčula Island. There's plenty of time for sightseeing in either historic city, followed by a long and lazy lunch and some more exploring, before sailing on the afternoon ferry for your holiday home.
Korčula Island is know as the greenest in the Adriatic and you'll be staying on its sunniest west coast, overlooking the ocean, in the five-star opulence of Captain's Villa. Cleverly designed to balance cocooning with beachy informality, Captain's has masses of kid-appeal and pretty much every luxury detail you can think of too. So shake out your travel weary limbs, breathe in the sea air and let the adventure begin.