10 spectacular family hikes in the Czech Republic
Sponsored
If you feel like stretching your legs this summer, head to the Czech Republic. With  over 40,000 kilometres of well-marked and glorious walking routes, it's now one of the loveliest and safest countries in Europe for family hiking holidays.
But where to begin with so much choice? The Czech Republic may not be large, but it's big on diversity, home to some of the world's most enchanting national parks, stunning natural wonders, rock cities, primal forests, and enthralling adventures for kids of all ages.
Have a look at 10 great family hikes handpicked by the experts at Czech Tourism to make sure you all get off on the right foot whatever your ages, stages or fitness levels.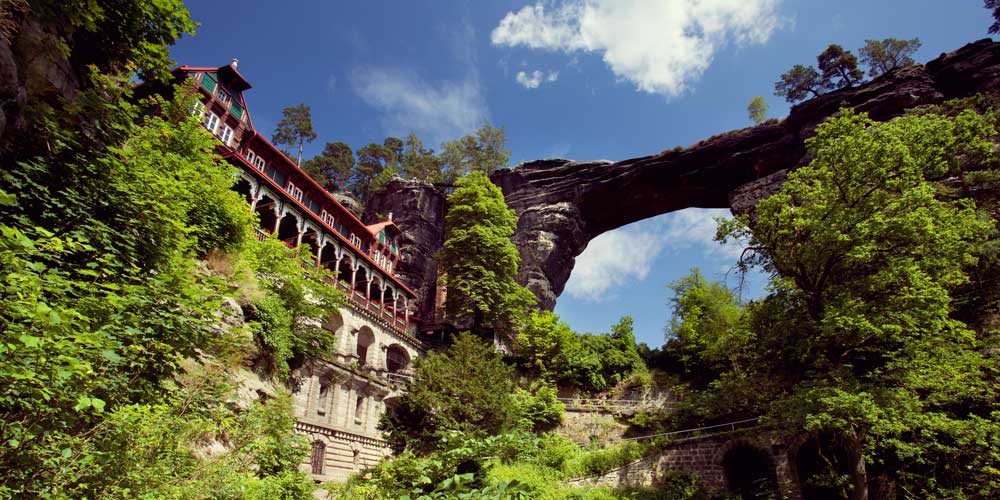 photo credit: Vaclav Sojka
1/10

  Hike to see Europe's tallest stone arch
It's easy to understand why Hans Christian Andersen was a big fan of Bohemian Switzerland back in the day. Between the robber barons' castles and vast forests, quaint little villages, mysterious labyrinths and immense river gorges, there's barely a bit of this beautiful national park that couldn't work its way into a classic fairy tale.
Test out the enchantment with a visit to Pravčická brána: the tallest natural stone arch in Europe, and by far the most famous landmark in Bohemian Switzerland. It's a wonder you can only see on foot, but the well-marked four kilometre route from Hřensko village is a favourite family hike, and more than manageable with over-eights.
Hiking hints
Hřensko sits on the River Elbe, close to the German border. 

The four kilometre hike to

Pravčická brána takes about 90 minutes.

Leave time to visit Falcon's Nest, the pretty 19

th

century lodge built into the rockface next to

Pravčická brána. The restaurant is open in summer and there's an exhibition about the local area here too.
Hřensko is two hour's drive north of Prague, so a day out hiking from the city is very doable. If you plan to stay longer the village has a choice of small hotels and family guesthouses.