Missing winter city breaks in Europe? Good news. This year almost all the Christmas markets are back. Which means festive feels from from Bruges to Berlin. And honestly if you need an excuse to wrap up the kids and take off for a few days, that's as good as it gets. Take a look at some winter city breaks we think you'll like for November and December.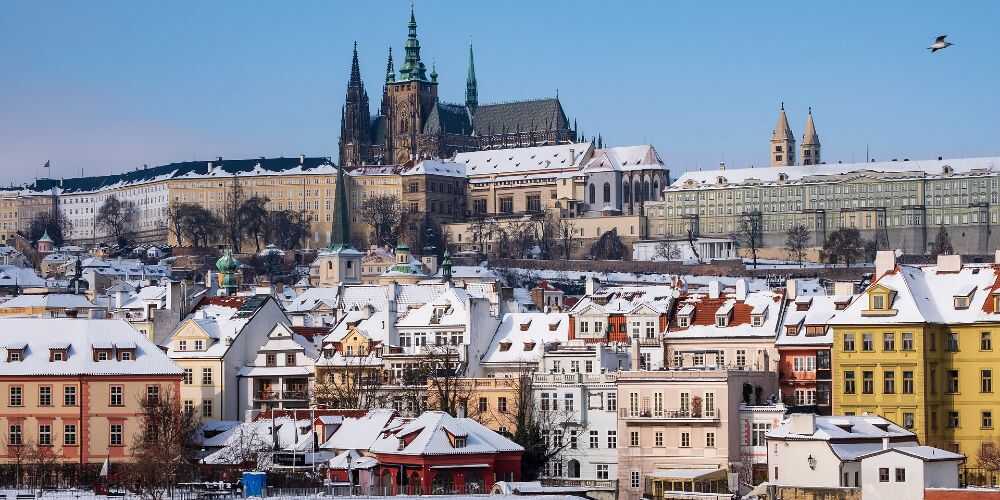 Prague for winter city breaks with atmosphere and a good chance of snow
Prague is pretty at any time of year. It has one of the loveliest medieval town squares in Europe. And could be the only place on earth where kids stare awestruck at a clock. The secret's 12 dancing apostles chased by the devil, every hour, on the hour.
So you can imagine how enchanting it is in winter. If you're lucky they'll be snow on roof tops and grand bridges. Shops will certainly be stuffed with treats. Expect glittering decorations everywhere. And don't be surprised by curious customs – street markets sell live carp in December, fried fish is traditional Christmas dinner here.
Prague doesn't limit itself to one festive market, it has several across the city. The Jewish Quarter is especially atmospheric in winter. A frosty climb up to Prague Castle is worth it for views. Any excuse is good for cosy, old fashioned cafés. And don't forget the Astronomical Clock turns even when it's freezing. So wrap up warm and go be amazed.
Direct UK flights to Prague take from 1 hour, 50 minutes.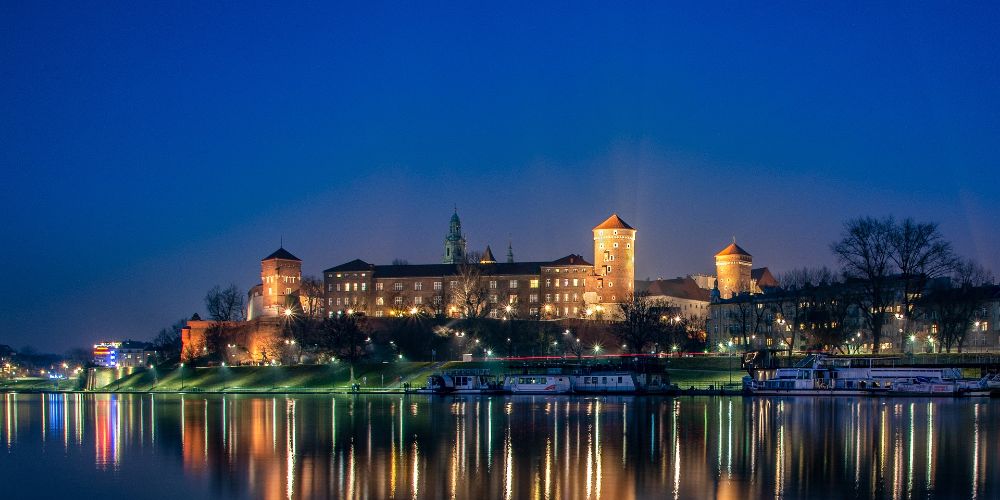 Krakow is the city for dramatic castles, old town squares and pretty markets
How splendid is Krakow? It's Old Town was one of the first ever urban sites given World Heritage status. Now plan to see the squares, colonnades, medieval merchants' houses and soaring towers done up for Christmas. It's a stunning sight. Conjures up enough magic to delight the trickiest to please kids. And can even come good on snow in December.
Poland's largest festive market takes overr Rynek Glowny square in the Old Town from mid-November. It's the place for hand-painted baubles, cute gingerbread hearts and very brightly coloured sweets..
The Wieliczka Salt Mines are an eerie underground tour for older kids. Teens will want to see Schindler's Factory: now a large exhibition space but the history's still there. If you want frosty Christmas trees for real, head to legendary Planty Park. And make sure to try obwarzanek pretzels. They're sold from street carts and as famous in Krakow as dramatic architecture and cute cafés.
Direct UK flights to Krakow take from 2 hours, 15 minutes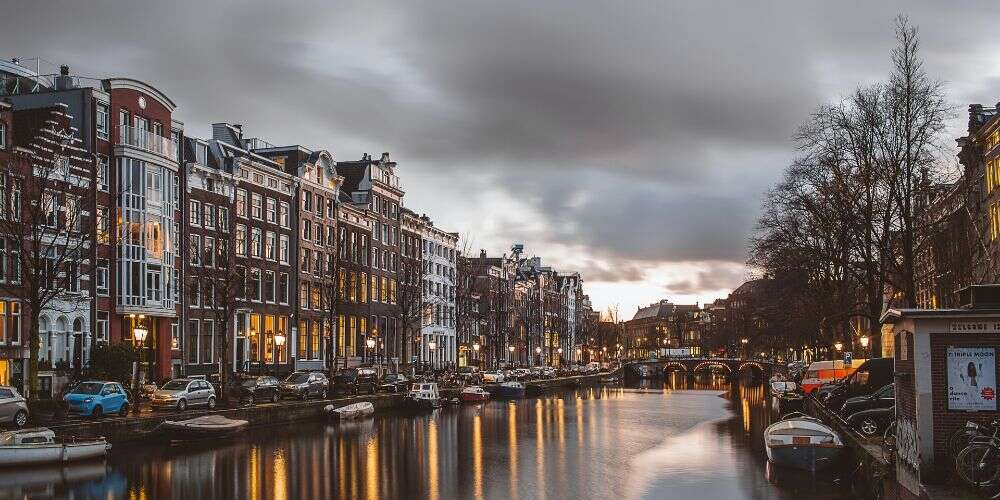 Amsterdam aces winter city breaks with frosty canals, skating and dazzling lights
How seriously does Amsterdam take the festive season? Well it only has the largest Christmas parade in the world. Sinterklaas sails into town mid-November accompanied by flotillas of boats. And almost half a million people line canals around the city to cheer him on.
There are endless different types of Christmas markets. Even one where kids can skate in front of the Rijksmuseum. The phenomenal Festival of Light is spectacular. Pancakes and hot chocolate are a festive food group. And there are plenty of street food stalls all over in winter too.
Book in advance to visit the Anne Frank House: it's Amsterdam's most popular museum. The floating flower market is a Christmas tree market in December. And if you need a breather from historic districts, markets and glittery shopping streets, head to iconic Vondelpark, it's wonderful in winter.
Direct UK flights to Amsterdam take from 1 hour, 5 minutes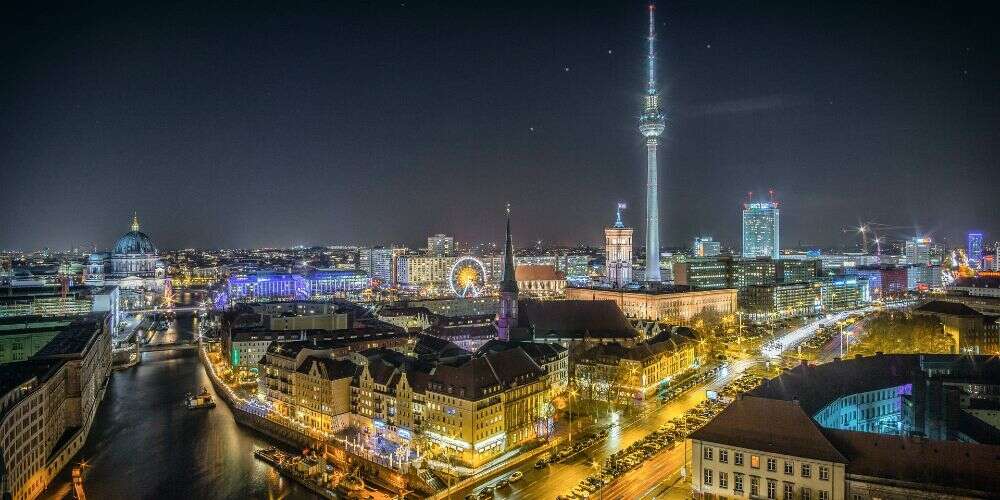 Berlin is the city for dozens of Christmas markets
Other cities have a few Christmas markets, Berlin has between 50 and 100 each year. of them. Most open at 10am and don't close until 10pm, later at the weekends. And you can take your pick from historic Schloss Charlottenburg market to the enormous market at Gendarmenmarkt in Mitte, one of Europe's loveliest.
When they get tired of browsing young ice fiends can skate and toboggan on rinks and runs set up from Neuköln to Treptow – the truly bold can even try ice hockey. The Augustrasse area of Mitte often sets up a winter art gallery walk. Step back in time with a visit to old fashioned Spandau or Neukölln. And don't forget Berlin is freezing cold come December, so wrap up warm.
Or take advantage of the chilly weather to explore Museum Island. Kids will like the Pergamon and Neues Museums. And the heartrending Jewish Museum in Kreuzberg is another must.
Direct UK flights to Berlin take from 1 hour, 30 minutes
In the mood to think ahead? Take a look at our month by month dream holiday guide for 2022. And don't forget to follow Family Traveller on Instagram and Facebook and share your holiday dreams – or just say 'hi'.