Family holidays for 2022 may seem a dream too far at the moment, but with so many UK travel companies introducing flexible covid booking policies and incredibly low deposits, we thought you might want to have a look at a few dreamy places for next year, just in case. To make it easy, we've picked destinations with sunshine and warm (even hot) weather for each month of 2022. And if a vitamin D boost isn't your top priority, we made sure to choose for fun, family activities and spectacular good looks too. Because we think you really do deserve an amazing family holiday after all this time.
January
Gold Coast, Australia
Sydney for New Year's fine, but anyone with a hankering for gorgeous beaches, wild islands and one of the friendliest cities in Australia, wants to be on the Gold Coast come January. Getting the most out of an ultra-long haul flight is what the Gold Coast does beautifully at the start of the year. With average temperatures of 25˚ it's hot and sunny for beaches like Burleigh and Rainbow Bay. Brisbane's easy to like and a free, themed city tour is a great way to introduce yourself and the kids. Then catch the ferry to North Stradbroke Island. The locals say, 'Straddie', but it's the ancestral home of the Quandamooka people and they call it 'My Mother Earth': sink your toes in the sand, go in search of Koalas and dolphins, swim in the lake and you'll see why.
Look at Australia and more dream family holidays for 2022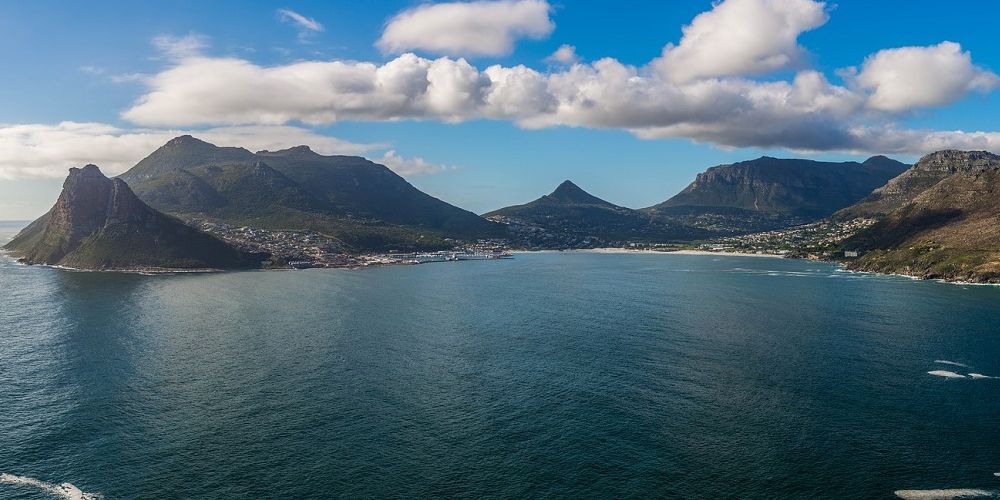 Cape Town, South Africa
South Africa's oldest city's a warm 30˚ in January but shares the same time zone as the UK and doesn't do jet lag. If you need extra persuasion, try direct flights from London with flying time of 11 hours 30 minutes – just sneaking under the wire as long haul rather than ultra-long haul. Cape Town's great for kids from city beaches to the cable car ride up iconic Table Mountain. Wild wanderers can spend an entire holiday roaming hills and valleys minutes from V&A Waterfront. Cool urbanites will love Two Oceans Aquarium, Greenmarket Square and the sensationally colourful Bo Kaap district. Then head south for the African Penguins on Boulders Beach and compulsory selfies at the Cape of Good Hope.
Look at South Africa and more dream family holidays for 2022
Honourable mention for January also goes to: Mexico's Riviera Maya, a beachy 28˚ and just an hour west of Cancun; laid back Jamaica for average temperatures of 26˚.
February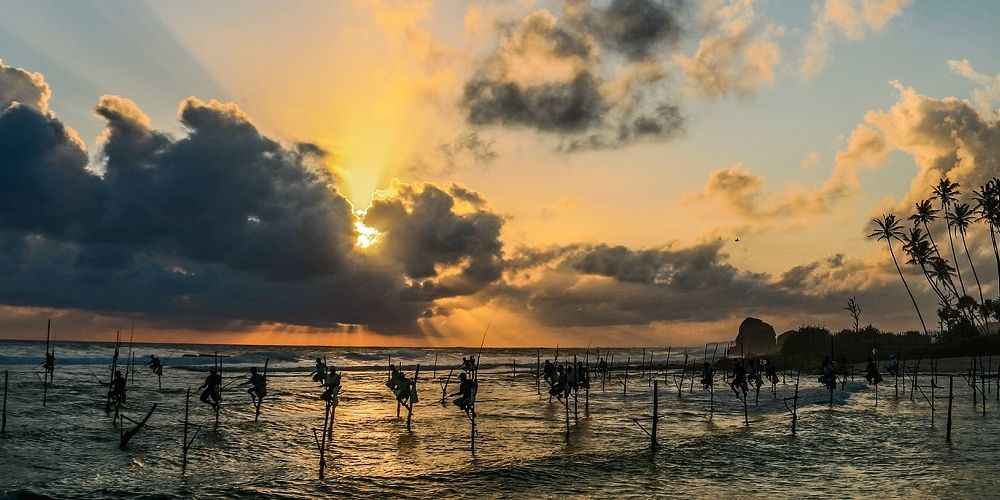 South West Sri Lanka
Sneak off to the south west coast of Sri Lanka in February and you're blessed on two counts: it's monsoon season in the north east and a dry, sunny 27˚ in the south west; mass tourism doesn't arrive until late March. At this time of year, even Colombo city's good fun to explore with kids and turtle hatching season's in full swing on peaceful and lovely Kolgoda Beach. The historic town of Galle's a good choice for family resort hotels and close to Thalpe and Dalawela – prime spot for watching ritipanna fishing. Galle's also under three hours' drive from Yala National Park, so you could add some safari into the mix too.
Look at Sri Lanka and more dream family holidays for 2022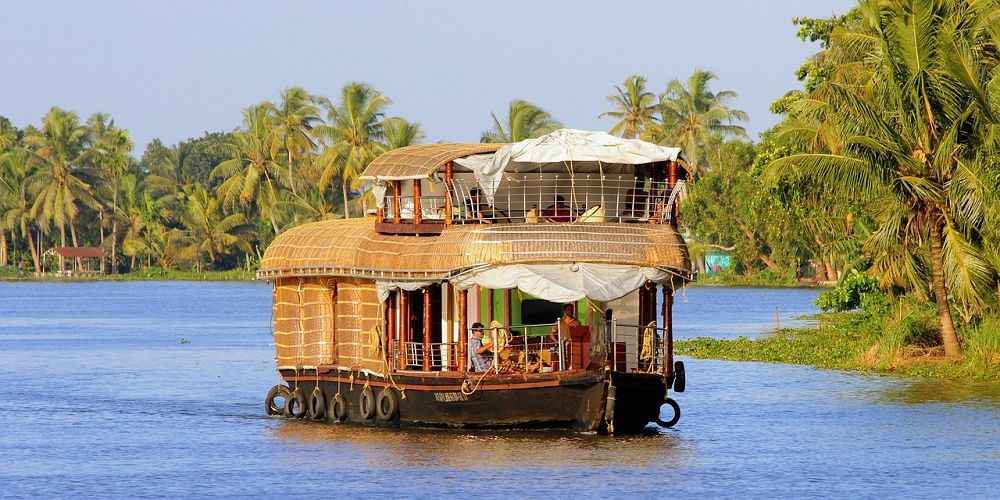 Kerala, South West India
If your dreams of India involve ancient cities, tea plantations, rivers, lakes and beaches, Kerala in February is perfect. Expect the weather to have plenty of sun and temperatures of 30˚ but it's dry and not even slightly humid – unlike most of the rest of the year. This is the ideal month to sail the Kuttanad (backwaters) on a floating houseboat. They're called Kettuvalam and come with a boatman, cook and nannies for younger kids. It's also a good time to get to know the city of Cochin's historic districts and colourful waterfront. Periyar Tiger Reserve is just right weather-wise for a wildlife expedition. Or you could simply laze around on Alappuzha's white beaches, do some turtle spotting, catch a few local festivals and let your kids get to know India gently.
Look at India and more dream family holidays for 2022
Other hot spots for February holidays are: Puerto Viejo in Costa Rica where monsoon season's finished and temperatures are 27˚; Punta Cana in the Dominican Republic for stunning beaches and highs of 29˚; the Philippine's idyllic Borocay Island where it's a dry, sunny 30˚.
March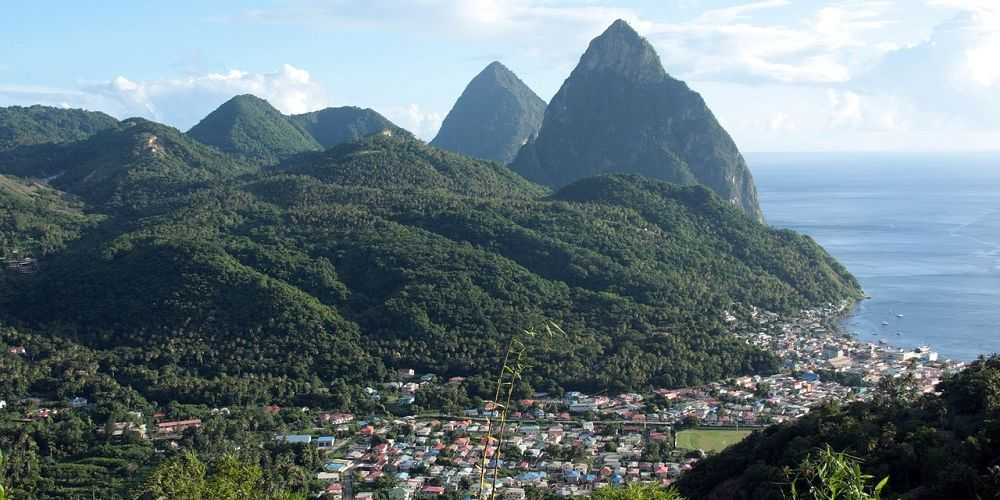 Saint Lucia
Saint Lucia's one of the greenest and lushest islands in the Caribbean. Temperatures sit at about 32˚ degrees here most of the year and it's not the least rainy place to visit in late spring and summer. But March is always reliably dry, cloudless and hot: only perfect for flawless white sand beaches and occasional bursts of energetic exploring. Take an early morning hike up Gros Piton, explore the 18th century plantation houses at Soufriere. Pack a picnic and spend the day in Pigeon Island National Park. Go ziplining through forests, drive into volcanos and hang out in Rodney Bay Village for pirate legends and soul food. March is the tail end of high season in Saint Lucia, so crowds are thinning a bit and resorts on the south west coast could easily fool you into thinking you've paradise all to yourself.
Look at Saint Lucia and more dream holidays for 2022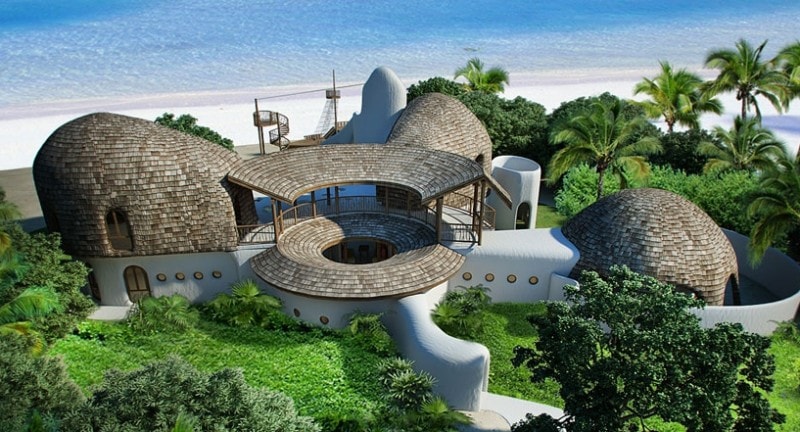 Soneva Fushi, Baa Atoll, The Maldives
Forget winter sun at Christmas and New Year, the Maldives are best by far in March for specialities like night-snorkelling, meet 'n' greets with manta ray, beginner diving and almost deserted beaches with temperatures of 30˚, not a cloud in the sky and absolutely zero chance of rain. Soneva Fushi is kid heaven. The Den club has its own pirate ship, cinema, mocktail bar, Lego room, music room and learning zone. There's a resident marine biologist for snorkelling expeditions. And they lay on dolphin cruises, island hopping and even kid's cooking classes.
Look at the Maldives and more dream family holidays for 2022
In March you might also like: temperatures of  30˚ and sunny, dry days in Barbados; Nadi on the west coast of Fiji where it's 29˚; or Samaná in the Dominican Republic for humpback whale watching, eco-resorts, uncrowded beaches and temperatures of 28˚.
April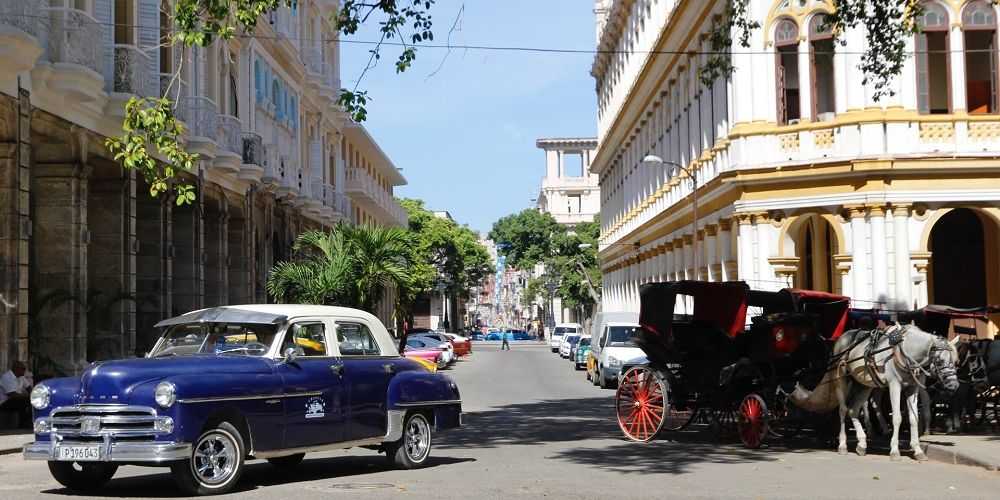 Cuba
Hit Havana in April for temperatures of 30˚ and low humidity. Ideal conditions for driving around in a mint green, vintage Oldsmobile with the top down and just enough of a light breeze to make the world's greatest colonial city even cooler. Since you're here, head a little further east and find out why they say Cuba has the loveliest beaches in the Caribbean. Varadero isn't exactly deserted paradise, but the white sands are gorgeous and there's plenty for kids to get up to on Playa Coral. Historic Matanzas is just 20 minutes drive away and Cárdenas, another colonial beauty by the sea, is closer still.
Look at Cuba and more dream family holidays for 2022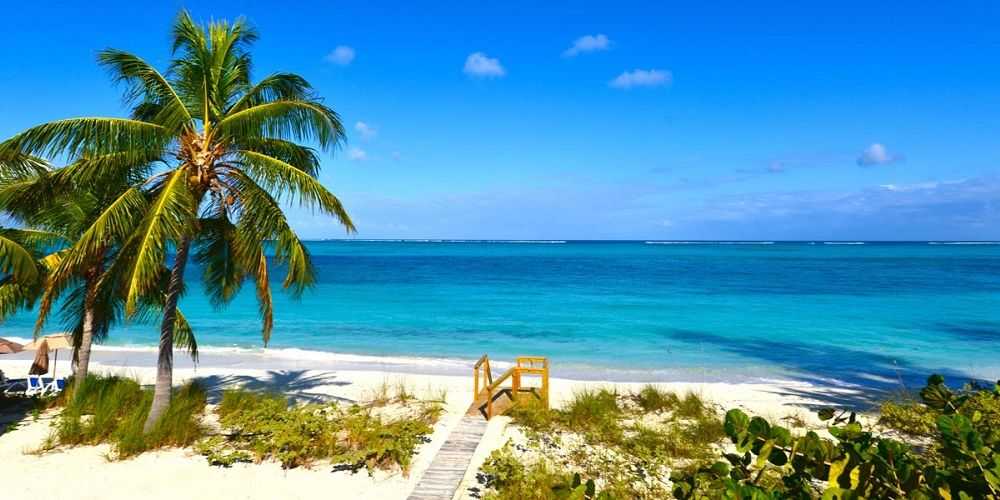 Turks & Caicos
Slip away to Turks & Caicos in April and you miss the big tourist rush but the weather's a hot 30˚ and fresher than it is in high summer. This is the lovely Caribbean home of Grace Bay, regularly voted world's loveliest beach and deserving of every hyperbolic paradise description. It's an island of protected national parks, marine reserves and idyllic cays that wasn't really discovered until the 1960s. So development's low rise, easy on the eye and the main draw is what nature provides in abundance: sun, sand, sea, snorkelling and several of earth's top dive sites.
Look at Turks & Caicos and more dream family holidays for 2022
April's good for comfortable weather in a few places known to get too hot at times: Namibia's scorching most of the year but 27˚ in April's just right to safari Etosha National Game Park; 10 hours of sunshine a day and temperatures of 32˚ mean Dubai is fine for the beach; and rainy season's over on Oman's spectacular Musandam Peninsula so expect highs of 30˚ and cooling sea breezes.
May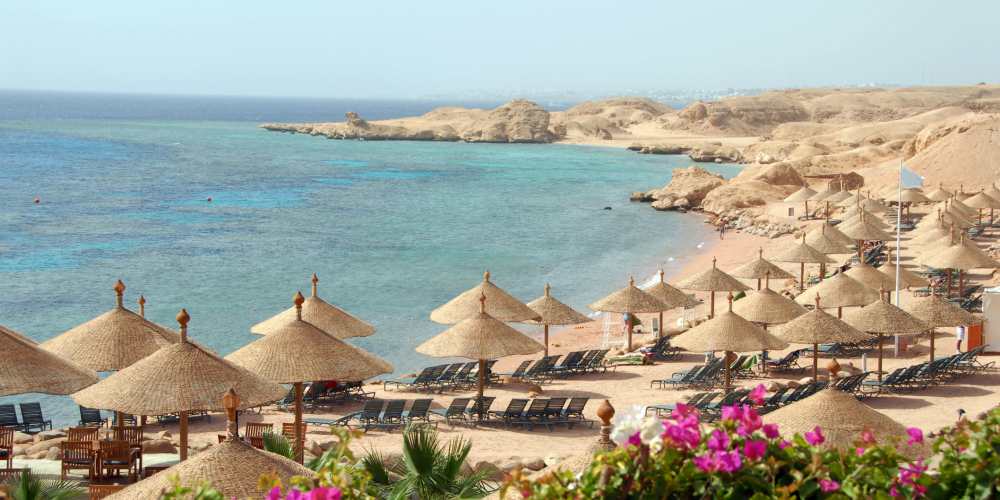 Sharm El Sheikh, Egypt
If you want hot-hot in May, Sharm El Sheikh on the Red Sea is where to find temperatures soaring up to 35˚ all along the coast. Fortunately, the most famous resort in Egypt is well equipped with private beaches, luxury family resort hotels, endless swimming pools and cooling water sports. May's also between seasons and prices are lower so you could afford to head up to Giza and gaze at the Pyramids for an afternoon – daily flights from Sharm to Cairo take less than an hour.
Look at Egypt for more dream family holidays in 2022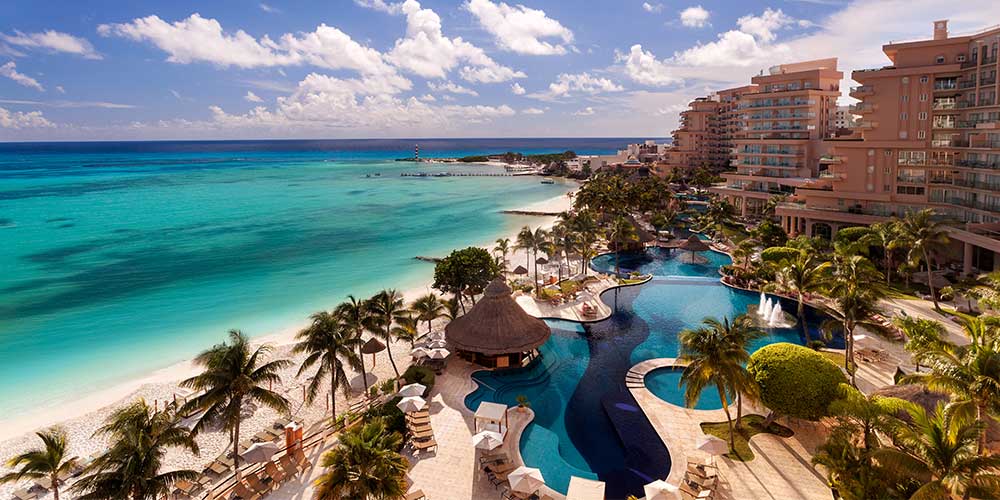 Cancun, Mexico
There probably isn't a better time to visit Cancun than May: US Spring Break's over, temperatures are upwards of 32˚ and the Yucatan Peninsula is just catching its breath before the big summer rush. This is as quiet and peaceful as Cancun gets, so you can expect a bit of room on the beaches and fewer crowds for fun stuff like Ventura Park and Isla Mujeres. More escapism's guaranteed just a little further west on the Maya Riviera at pretty Playa del Carmen.
Look at Mexico for more dream family holidays in 2022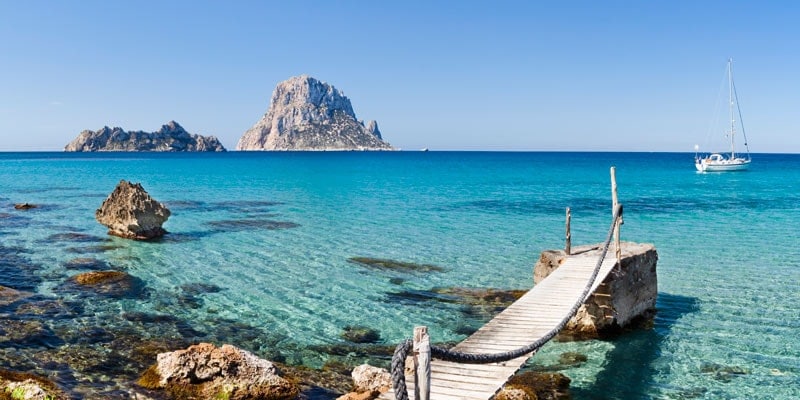 Ibiza
May's the perfect month to visit the south east coast of Ibiza. Expect temperatures between 25˚and 28˚ and warm, swimmable seas. You can also look forward to having some room to explore and find out why this gorgeous Balearic island was so well loved long, long before it turned into a summer-long club night.
Look at Ibiza and more dream family holidays in 2022
Lanzarote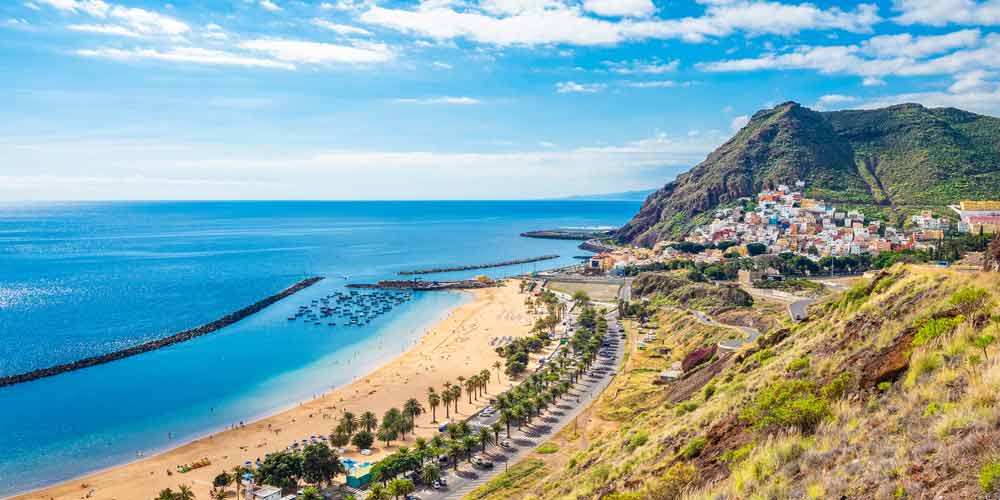 The furthest east of the Canaries, Lanzarote's just a whisper off the coast of Africa and starts heating up in early April. By May, the sheltered beaches round Playa Blanca on the south west coast are registering highs of 27˚. Days are long and sunny – no afternoon cloud cover on this Canary. So conditions are perfect for doing nothing much or seeing all of this brilliant little UNESCO biosphere from Timinfaya National Park and the Montañas del Fuego to La Graciosa and mighty Risco de Famara.
Look at Lanzarote and more dream family holidays in 2022
A good month for 27˚ on safari in Botswana, Chobe National Park in the north has the world's largest elephant population and May's the optimum month for the Big Five at Moremi Game Reserve just after the Okavango Delta floods.
June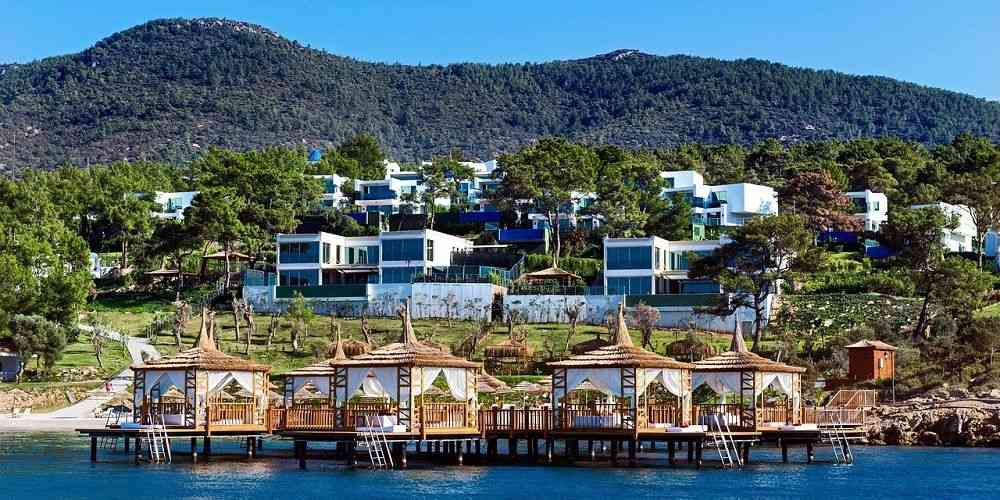 South West Turkey
Turkey's long, monument strewn Mediterranean coast gets very hot  in July and August. But June's no slouch temperature wise with highs of 32˚ in Antalya and a very respectable daily average of 30˚ on the Bodrum Peninsula. For ancient city culture and big, broad, sandy beaches travel east to Alanya. Side is at this end of the Riviera too and its spectacular Greco-Roman temples overlooking the sea are a big plus point in favour of this pretty resort. To the west, Bodrum and the surrounding fishing villages are wonderful for outdoor adventure, beachy fun and even sailing to Greek Islands. Busy, crowded Marmaris is almost calm in June and always good value or you could opt for inland a little and try Dalyan: land of Iztuzo Turtle Beach and the Kauros Tombs.
Look at Turkey and more dream family holidays in 2022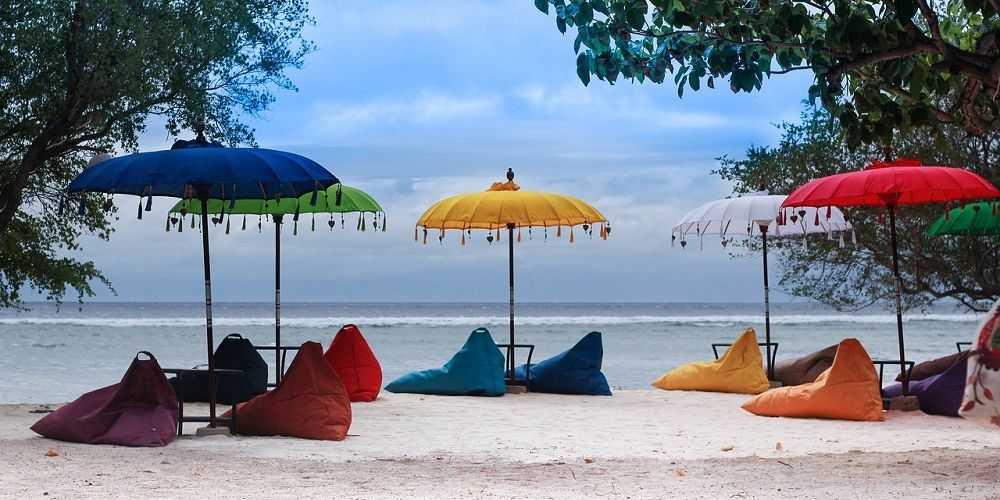 Lombok, Indonesia
Less famous than its near neighbour Bali, Lombok's almost the same size, significantly drier in June and has temperatures of 32˚ and climbing. It's also the island home of Indonesia's second largest volcano, set in the vast Gunung Rinjani National Park, and has some of the prettiest beaches in the world's largest archipelago – no mean feat. Lombok's uncrowded and laid back, good for walking and hiking, exploring ancient temples, eating great food and staying in interesting places from Airbnb beach houses to heritage villas and eco-resorts. If you want to island hop, Bali's a ferry crossing away and you can sail to the Gili Isles from here too.
Look at Indonesia and more dream family holidays for 2022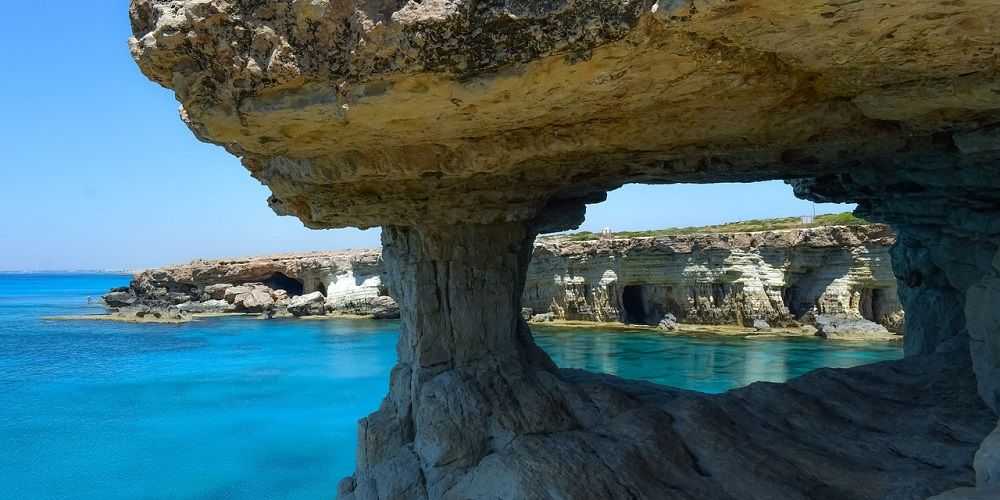 Cyprus
June in Cyprus is as hot (32˚) as it is in high season July and August, but the south west resorts are quieter and there's more space on the beaches. The heartland of waterpark, theme park, wild fun times, Ayia Napa, isn't such a challenge with younger kids. And you can get within easy admiring distance of country's trove of historic monuments, ruins, temples, shrines and museums. Go early in the month and you might even manage a few of the Troodos Mountain treks that make Cyprus so popular in cooler autumn.
Look at Cyprus and more dream family holidays for 2022
The French Riviera's heating up nicely in June with temperatures of 25 – 27˚ in Cannes and Nice; the south coast of Sicily is a cosy 25˚ plus; and it's the hottest month of the year in Muscat with temperatures of 40˚ and 12 hours of sunshine.
July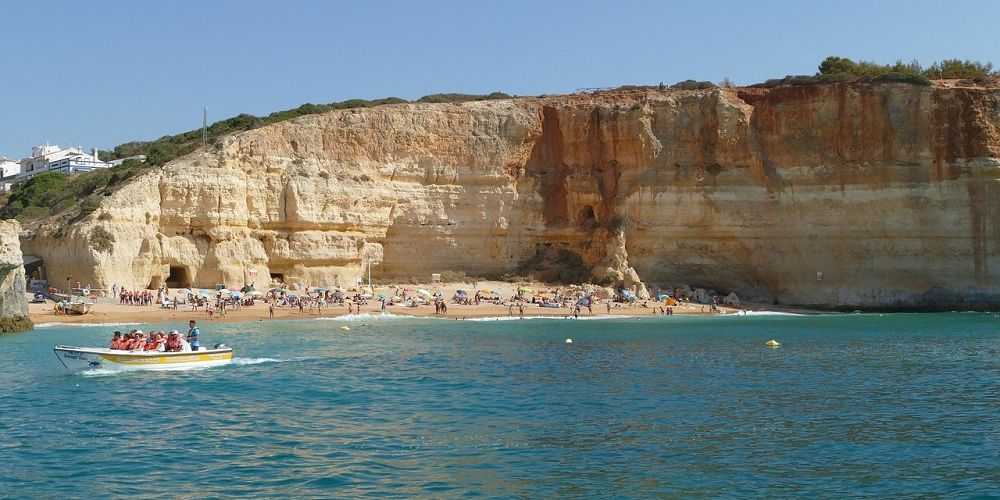 The Algarve
East, west or central Algarve has its highest highs in July with no rain and temperatures of 33˚ on the coast. It's a little hotter inland, so if you want to bike the region's great countryside routes, leave early and plan to find a pretty town for a long lunch in the warmest part of the day. The Algarve has several of Europe's loveliest Atlantic beaches and July's a slightly less expensive, less booked-up month for kids' surf lessons.
Look at the Algarve and more dream family holidays for 2022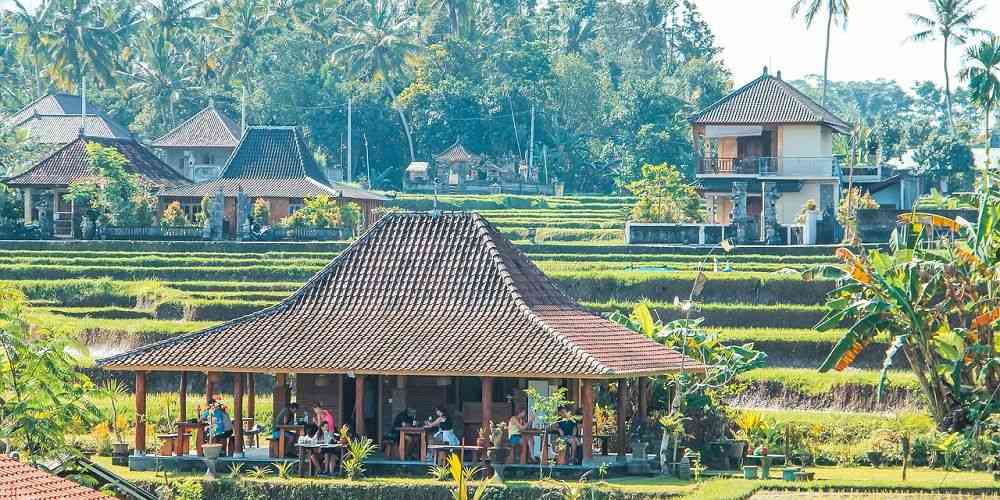 Bali
In Bali, July's average daily temperatures are 33˚, that'sa couple of degrees cooler than May but humidity's low as this is also one of the island's driest months of the year. Opt for the south coast and resorts round Jimbaran Bay just outside Kuta and have at least one day out in sacred Ubud, it's a must-see but a bit too humid as a family holiday base in July.
Look at Bali and more dream family holidays for 2022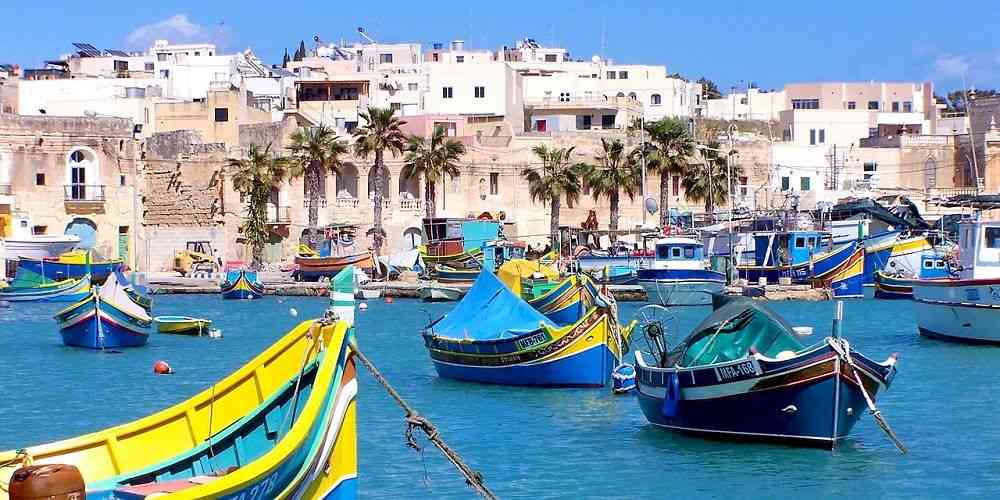 Malta
With temperatures nudging 35˚ and above and no rain, Malta's consistently Europe's hottest country in July. Don't miss the historic capital Valletta and make time for island hopping, but stay on the north west coast for best beaches and family resorts.
Look at Malta and more dream family holidays for 2022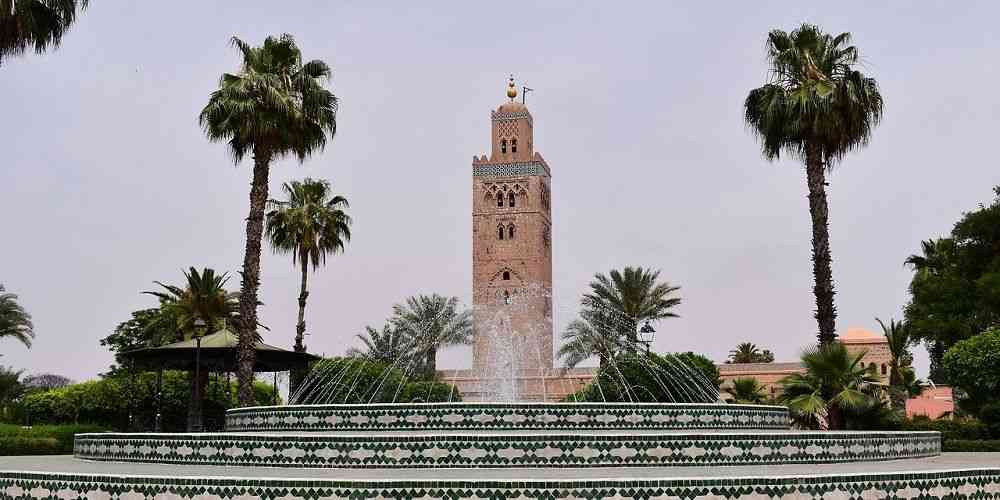 Marrakesh
Marrakesh has average daily temperatures of 38˚ in July and it's also the driest month of the year. An exciting city to visit with kids, especially in the month after Ramadan when there's still a hint of Eid al-Fitr festivity in the air.
Look at Morocco and more dream family holidays for 2022
If you're up for more hot cities in July try New Orleans sweltering it out at 35˚; 32˚ in Florence; further down the coast of Italy, Naples has 30˚; and Abu Dhabi is a breathtaking 42˚.
August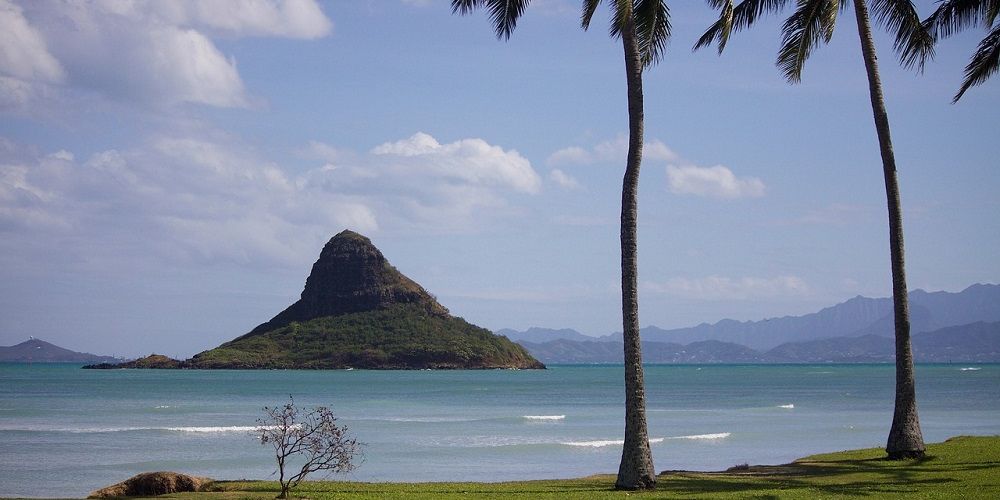 Hawaii
Lush, green Hawaii has a typically tropical climate with plenty of rain, visit in August and it's the driest and hottest month of the year. Temperatures of 30˚ are just right on Oahu for playing on Waikiki Beach, trekking the Ko'olau Range and exploring Sacred Falls National Park.
Look at Hawaii and more dream family holidays for 2022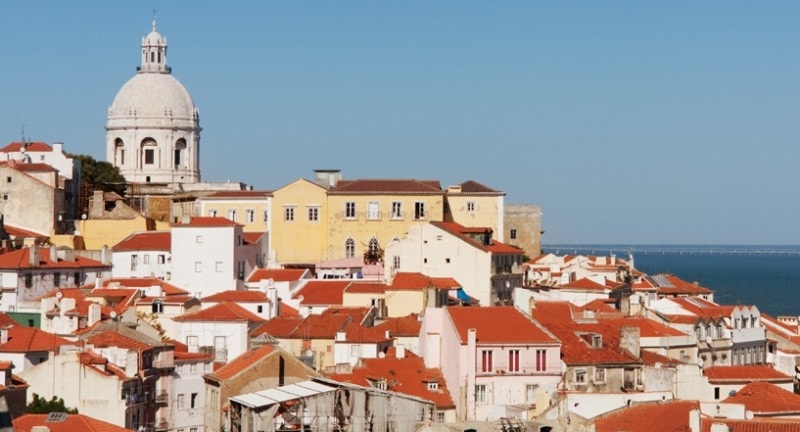 Lisbon, Portugal
Temperatures of 30˚ might seem too high for a city summer holiday, but Portugal's graceful capital comes with its own Atlantic resorts on the Costa Caparica. So you can mix up the charms of medieval Alfama with big, sandy beaches and dramatic coastal road trips in the Arrabida National Park – all less than half-an-hour from the city centre.
Look at Lisbon and more dream family holidays for 2022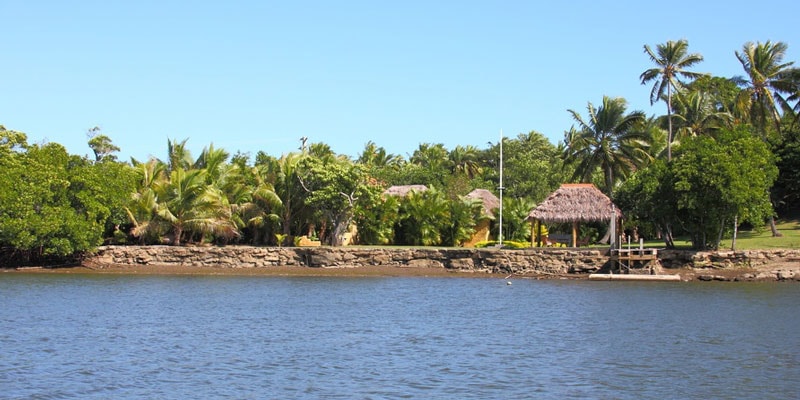 Viti Levu, Fiji
If you can't resist the siren song of the South Pacific in August, it's the best month to be on Viti Levu in Fiji. The main island in the 333 strong Fijian archipelago, this is where you'll find coasts with names like 'coral' and 'sun', temperatures rising from 32˚, no rain and excellent snorkelling, swimming and dolphin spotting conditions.
Look at Fiji and more dream family holidays for 2022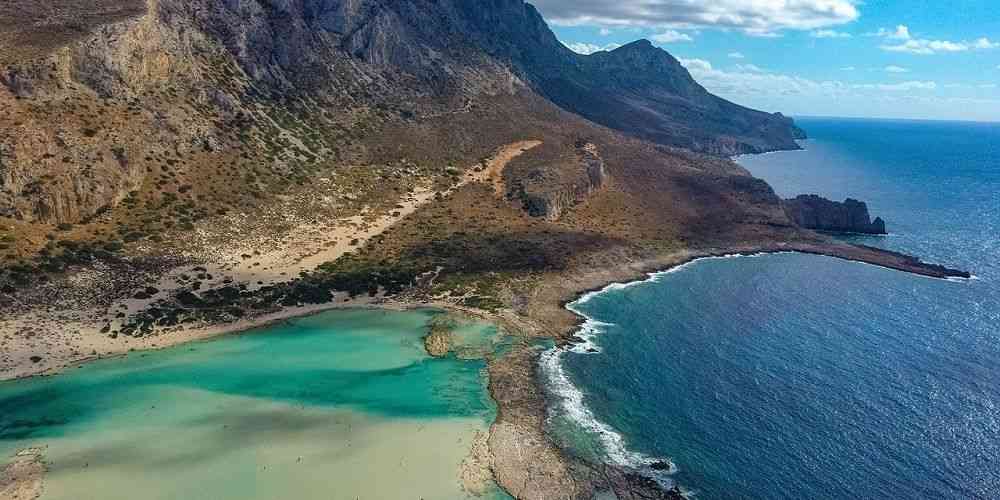 Crete
The largest of the Greek Islands, Crete has temperatures of 30˚ right round its diverse coastline  and quite a bit higher in the wild and rugged interior. If you start early and go prepared, you can still go mountain climbing, ravine trekking and forest walking in August, but it's a great month for just doing nothing much at all on one of Crete's many beaches.
Look at Greece and more dream family holidays for 2022
August's also a great month for Tanzania, with temperatures of 30˚ the heat isn't too intense to safari comfortably in legendary Serengeti National Park. Kilimanjaro's looking particularly dramatic after the rainy season and Zanzibar's good for tropical beaches.
September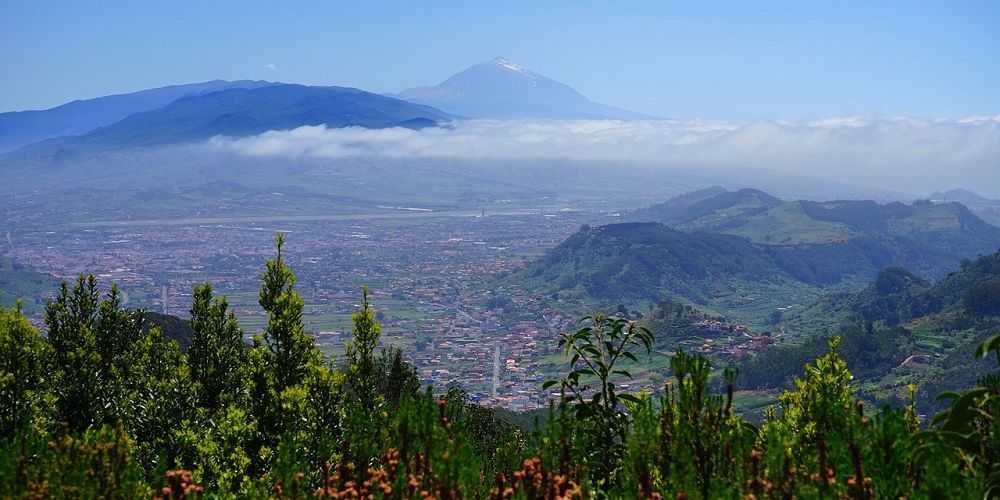 Tenerife
September's the hottest month of the year on the south west coast of Tenerife and it's dry with nine hours of sunshine. Good news is: most of the summer holiday crowds have quit the island, prices are dropping and everything's still open for business including theme parks, waterparks and the biggest attraction of all, Mount Teide. It's also a great month to enjoy 30˚ on the north west beaches where surf's really up now.
Look at Tenerife and more dream family holidays for 2022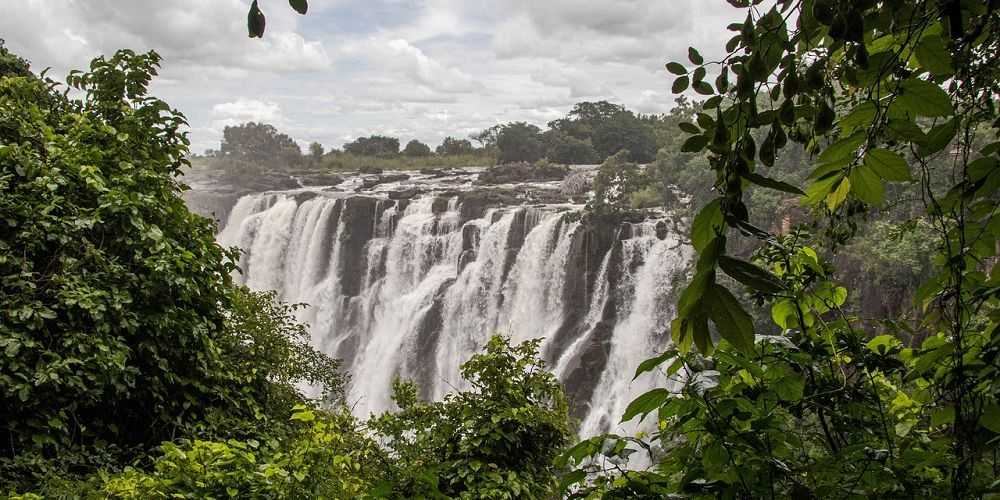 Zimbabwe
Landlocked Zimbabwe might not have Tanzania or Kenya's beaches but it does have the mighty Zambezi River and the even mightier Victoria Falls. Safari Hwange National Park in September for temperatures of 30˚, no rain and low season prices. The famous falls are an hour's drive from Hwange and, if you really want to go wild, add Chobe National Park into the mix – just over the border in Botswana.
Look at Botswana and more dream family holidays for 2022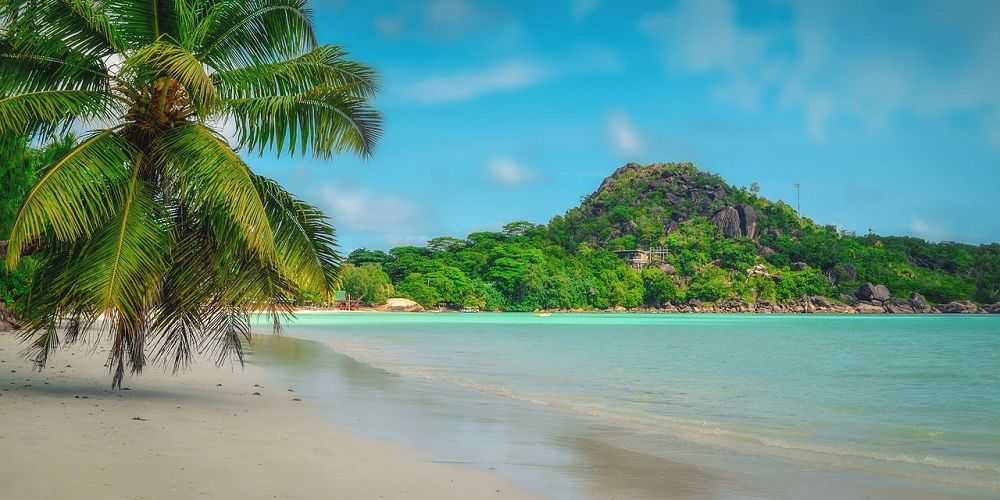 Praslin Island, Seychelles
It's always hot in the Seychelles, average temperatures sit at 32˚ year round and there's a fairly high chance of sun. But green, tropical forests and gorgeous gardens don't grow without rain and there's a lot of that on this little African paradise too. September's one of the driest months of the year, only ideal for Praslin Island. This little slice of heavenly peace not only has one of the world's loveliest beaches, Anse Lazio, it's also home to earth's largest Coco de Mer forest and not too humid to explore this month.
Look at Seychelles and more dream family holidays for 2022
If Africa's too far for a September adventure, daytime temperatures in Barcelona average 27˚ this month and Seville is always reliably warm and sunny all through autumn.
October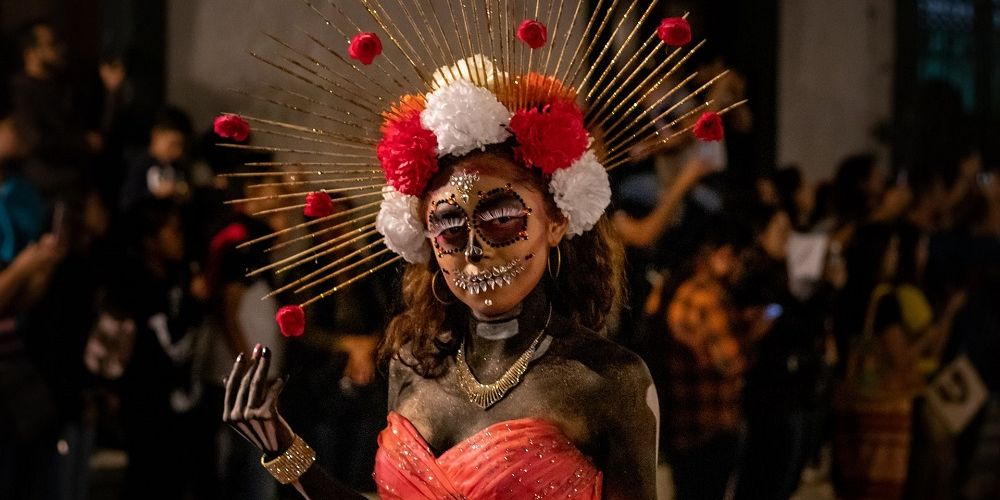 Oaxaca, Southern Mexico
Oaxaca's for lovers of tradition who want sunshine but can't bear the thought of missing Halloween. The historic Southern Mexico city swelters into winter with temperatures of 30˚ and still manages to  throw the most famously bone-chilling Dia de los Muertos festival in the world on October 31st. This colourful, chaotic, noisy and terrifying celebration is the antithesis of every disappointing fancy dress party you've ever been to and features somewhere on almost everyone's travel bucket list.
Look at Mexico and more dream family holidays for 2022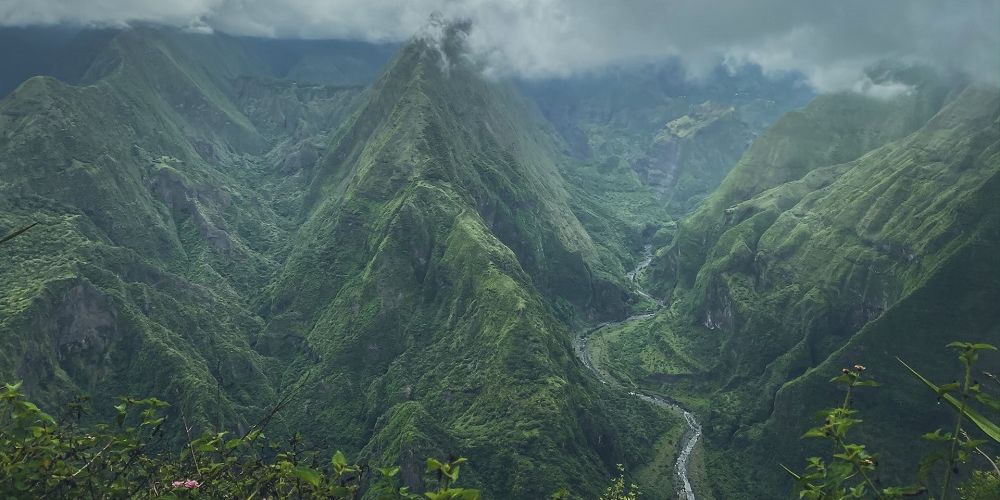 Ile de la Reunion
Little Ile de la Reunion is a Département de France floating in the Indian Ocean between Mauritius and Madagascar. It's a French favourite for the Christmas school holidays and costs rocket accordingly. But if you want to explore the stunning caldera, cycle round pitons, laze on sunny south coast beaches and wander round a capital city that's like Paris in miniature, visit in October. It's the month for lowest rainfall, lowest prices and high temperatures of 27˚.
Look at Ile de la Reunion and more dream family holidays for 2022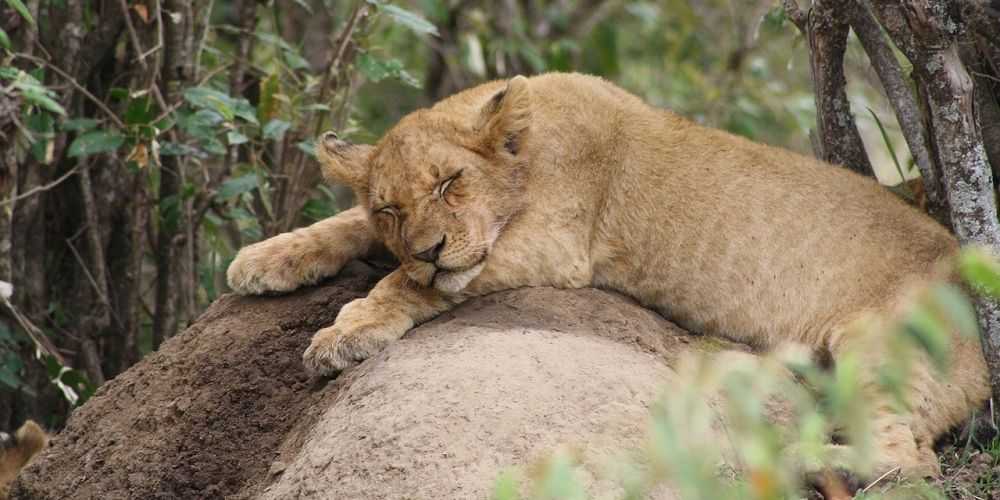 Masai Mara, Kenya
October's the end of the dry season and it's between 25 and 30˚ on the world's most famous game reserve. The Great Migration's over, but there's still plenty wildlife to spot on safari and tourist crowds are considerably thinner than in July, August and September. You can expert to see the Big Five without queues of jeeps as a distraction and it's a good time for lower prices at the reserve's gorgeous family camps too.
Look at Kenya and more dream family holidays for 2022
Nowhere closer to the UK is really properly hot in October but it's a good month for walking the Troodos Mountain foothills in Cyprus and learning to surf on the north west coast of Lanzarote – highs of 23˚ aren't scorching, but not cold either.
November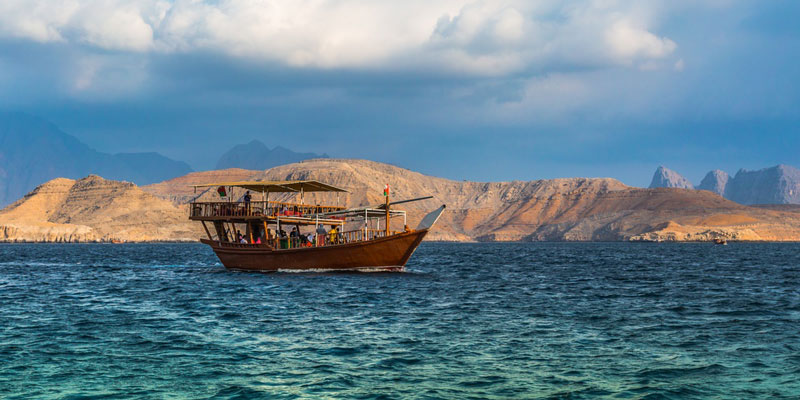 Musandam Peninsula, Oman
If Oman's rugged, cliff strewn far west coast isn't on your holiday wish list yet, it should be, and November's a great month to visit. It's hot (30˚) but the glorious greeny-blue seas, golden rocks and sheltering embrace of the dramatic Hajar Mountains are just as much of an attraction as the weather here. The Musandam Peninsula isn't the place for glittering Middle East cities, it's more of an outdoor adventure with occasional forays into traditional fishing villages and much mountain trekking, dolphin cruising and days on the beach. But if you're in need of an urban high, Dubai's less than two hours away and it's a spectacular drive in November.
Look at Oman and more dream family holidays for 2022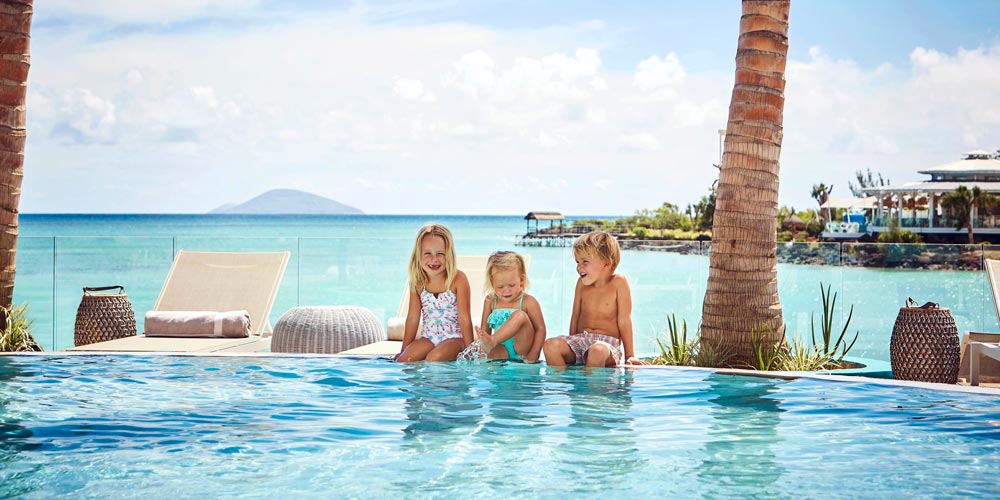 Mauritius
Another December favourite, Mauritius is much drier and quieter in November, but just as warm with temperatures of 28˚. Think of this month like the island spring and expect low humidity for trekking wild and exciting forests, mountains and tropical jungle. It's also perfect for peaceful beaches, calm lagoons and good for surfing and sailing too. Plus, it's in between seasons, so even the luxurious resorts to the north of Port Louis are more affordable than they are in the lead up to Christmas.
Look at Mauritius and more dream family holidays for 2022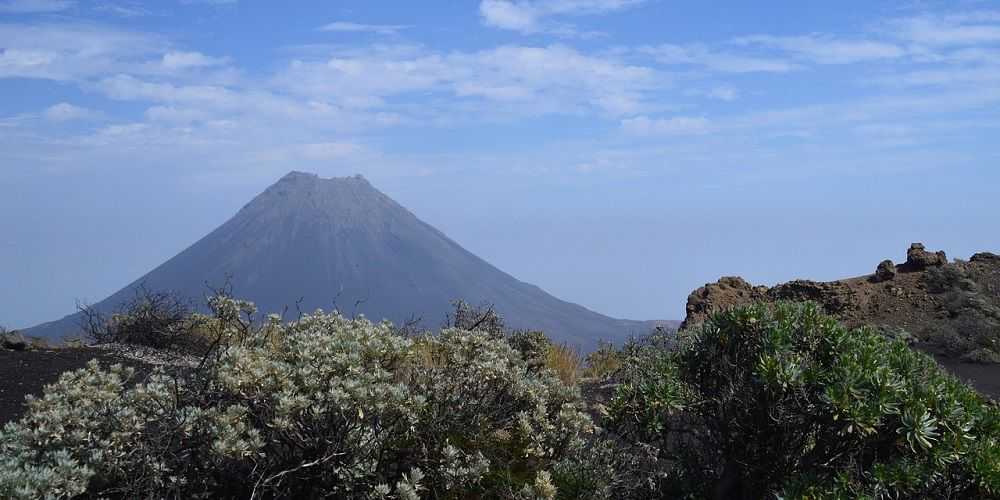 Cape Verde, North West Africa
Floating off the coast of North West Africa, Cape Verde's been a slow burner on the winter sun list for a few years now. The weather's a very nice 27˚ with barely any rain in November and you've the choice of mountainous Santo Antão for adventure, charming São Vicente for culture or Boa Vista for just lazing about on unspoiled and (almost) deserted beaches.
Look at Cape Verde and more dream family holidays for 2022
Dubai's northern neighbour, Ras al-Khaimah is the emirate for mangrove forests, calm beaches and hot, sunny temperatures of 30˚ in November.
December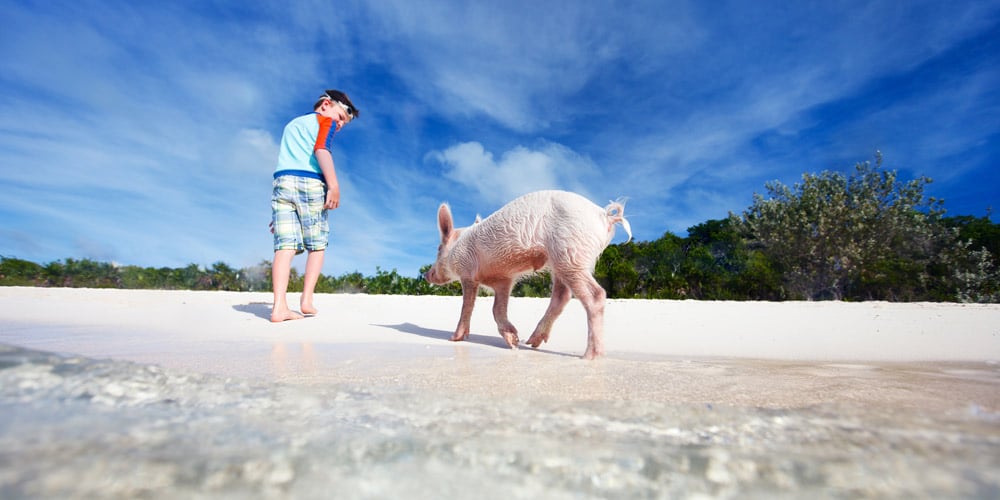 Bahamas
Although technically not part of the Caribbean, the 16 main islands (and hundreds of smaller cays and islets) that make up the Bahamas have the same relaxed vibe, white beaches and warm seas in December. The bustling Bahamian capital Nassau has plenty to keep kids busy and for an unforgettable experience, spend an afternoon with the famous swimming pigs on the uninhabited island of Big Major Cay. Christmas holidays in the Bahamas are hard to beat thanks to the colourful Junkanoo celebrations, including carnivals on Boxing Day and New Year's Day.
Look at Bahamas and more dream family holidays for 2022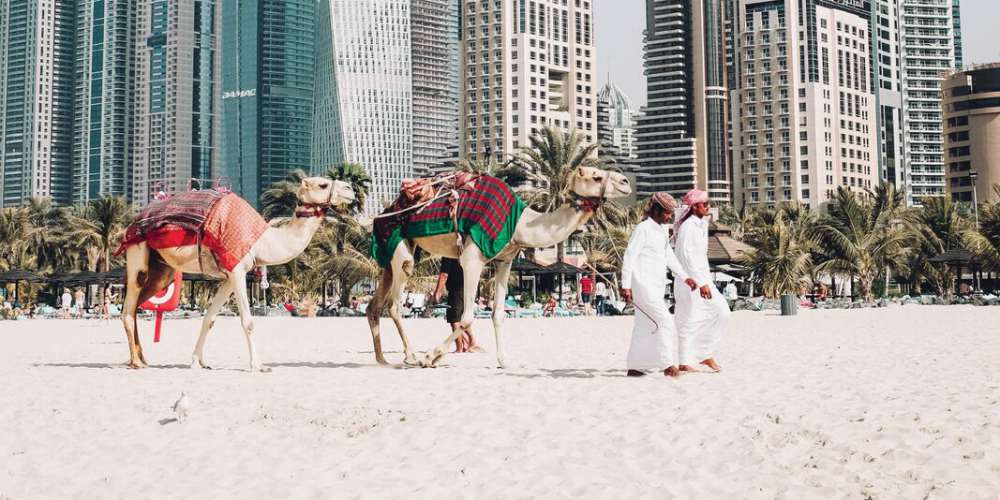 Dubai
December in Dubai has absolutely zero chance of rain and temperatures of 27˚ on the beach. It's one of the most popular months to visit and the shiniest city in the Middle East does Christmas just as extravagantly as you'd expect. Sensational shopping's a given, every enormous waterpark and theme park's in full swing and the beaches are groomed and gorgeous. Should you find yourself yearning for snow: Dubai also has the world's biggest indoor Alpine ski slope.
Look at Dubai and more dream family holidays for 2022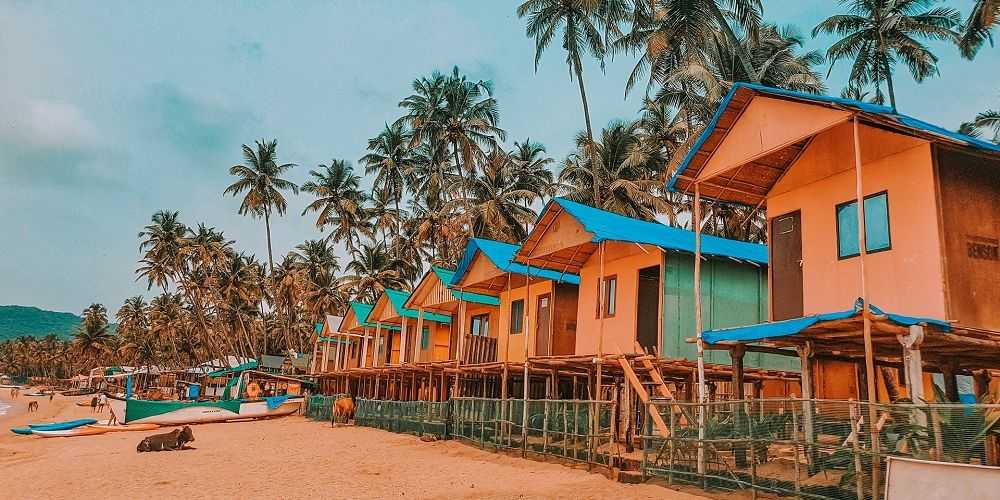 Goa, Western India
Christmas is a huge cause for celebration in India, but even here, Goa outdoes almost anywhere else for sheer exuberance, glitter, colour and all out festive spirit. The weather's hot and dry, so there's no excuse not to be on the beach and in the sea as much as possible. Avoid party resorts like Colva and opt for family friendly Benaulim to the south or pretty Alombol and Palolem further north.
Look at India and more dream family holidays for 2022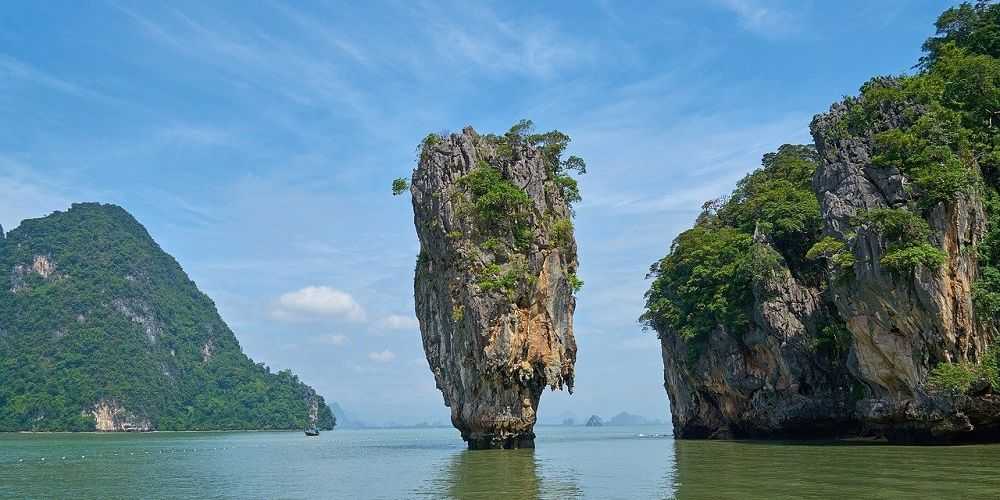 Phuket
The largest of Thailand's islands, Phuket's everyone's top pick for a family holiday in December. Don't let that put you off, popularity's balanced by highs of 32˚ and the driest weather of the entire year. There's also plenty of the Andaman Sea coastline to go round and you can easily escape crowded beaches like Patong for the quieter shores of Karon and Mai Khao. If you can tear yourself away from the sand, go visit Khao Sak National Park, Sirinat and Ao Phang Nga Marine Park.
Look at Thailand and more dream family holidays for 2022
Sydney gets a lot of attention in December, but Perth in Western Australia's hotter, sunnier and surrounded by incredible beaches and national parks. If you don't mind a little rain, Bali's warm this month too and several of the Caribbean islands have direct flights from the UK and high temperatures over Christmas and New Year.
Looking for UK summer 2021 staycation ideas? Find 12 magical places to add enchantment to your UK holiday plans. And don't forget to follow Family Traveller on Instagram and Facebook and share your holiday dreams – or just say 'hi'.