Family Traveller reader and mother of two, Kristi Moore, provides a glimpse of Scotland through the eyes of an American family, featuring a bountiful mix of castles, shortbread, lochs, kilts and whisky.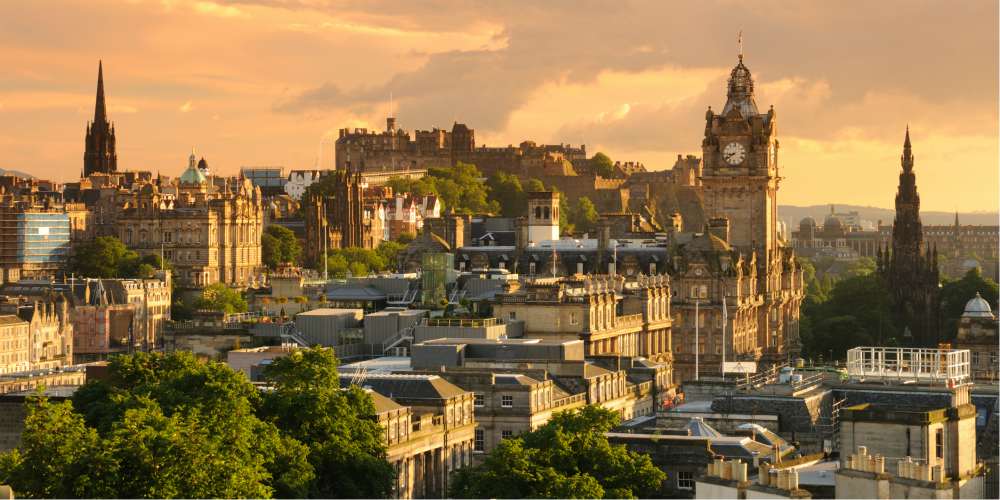 While I do not formally homeschool my kids, I do educate them endlessly under the guise of travel. The challenge is to find the right mix of fun that also surreptitiously plants a new seed of knowledge. The minimisation of eye rolls and sighs is a Herculean task for any parents travelling with a 16-year-old son and a 12-year-old daughter.
Our experiences with Disney on both cruises and in the theme parks has always been successful family fun no matter how old they've been. This year, my husband and I braved international travel to Scotland with our family of four on a seven-day trip with Adventures by Disney.
Travelling in Scotland with Disney was what I would describe as first-class travel on autopilot. We were greeted by a bagpiper and two Disney Adventure guides at Waldorf Astoria Edinburgh. There were approximately 25 adults and 12 children. The group consisted of families, couples and grandparents with their grandchildren.
My kids immediately commented on the quiet, relaxed atmosphere of the local restaurants. Hot tea replaced iced tea, while Irn-Bru replaced their typical request for Coke. Breakfast, meanwhile, consisted of black pudding, haggis, sausage, bacon, eggs, oats and baked beans. Afterwards, we delighted in shortbread cookies and tablet, a revelation for our family. My son noted that his world felt "slightly off" before immediately noticing the differences in electrical outlets, switches, and lack of available plugs in the bathroom for hairdryers. Washcloths were absent and greatly missed!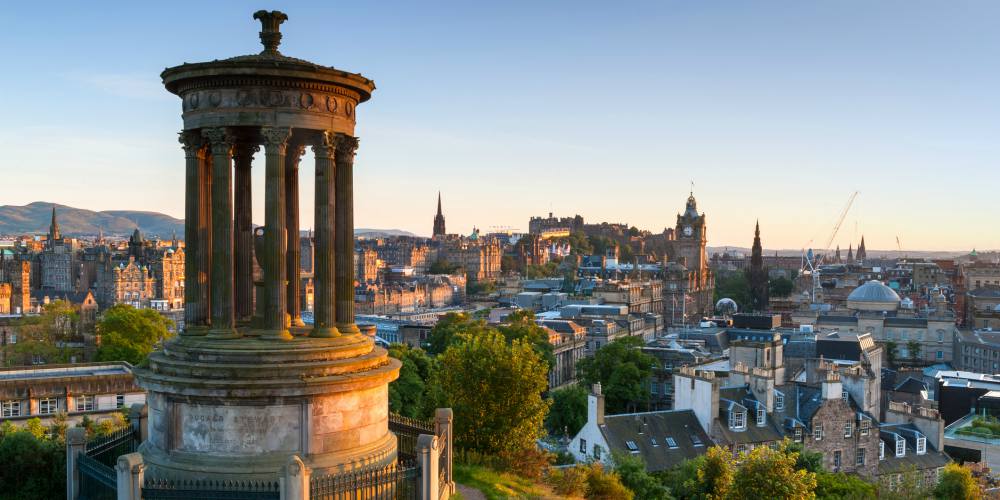 Edinburgh, shortbread & Greyfriars Bobby
Our first day of Edinburgh included a private tour of the Royal Yacht Britannia, the Queen's former floating palace. It was decommissioned in 1997 at 3:01pm and it is at this time that all the clocks are now statically set. Pictures of the royal family adorn the walls and, as a loyal fan of the TV show The Crown, I was in my element walking among the artefacts from a world of opulence.
Surprisingly, the kids took a keen interest in the tour, especially the delicious tea and scones at the end. A coach bus transported us to Holyrood Palace, the former home of Mary, Queen of Scots. Our tour included stories of her husband's jealousy and the murder of Mary's private secretary, David Rizzio. David's blood stain can still be seen on the wooden floor planks within the castle.
Our whirlwind tour continued to the Royal Mile, a stretch of road that connects Edinburgh Castle and Holyrood Palace. Brightly coloured store fronts and historic architecture line the street. There were far too many tourist shops for our liking, but we were able to sample the popular deep fried Mars Bar.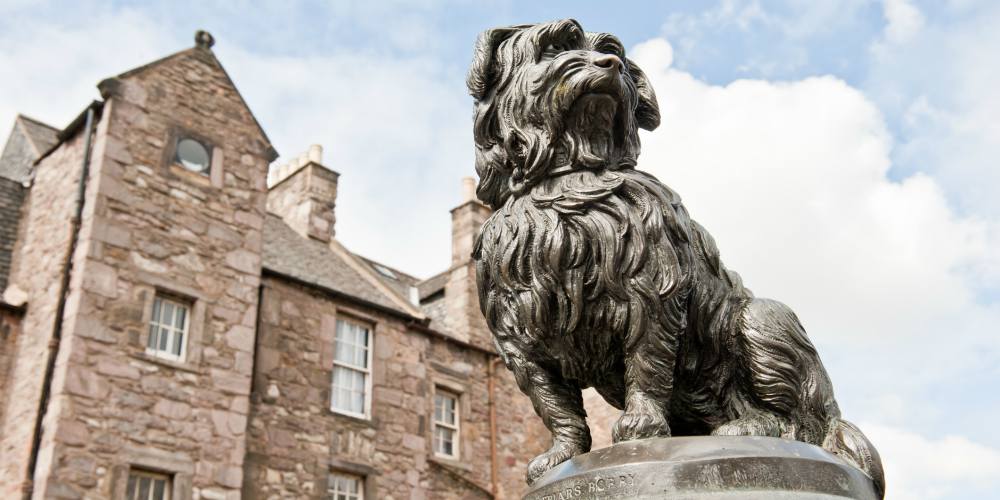 Ironically, in the midst of tourism, one can stop and gaze upon a site used in the 1800s for public hangings, a form of entertainment back in the day. We quickly toured the cemetery where the dog, Greyfriars Bobby, is buried. This little dog sat dutifully upon his owner's grave for 14 years and was the inspiration for the 1961 Disney movie, "Greyfriars Bobby". Not far from this his burial site is the gravesite of Thomas Riddell. Rumour has it, J.K. Rowling would walk in this cemetery and used this name for the inspiration for one of her most famous characters, Lord Voldemort.
Floors Castle, built for the 1st Duke of Roxburghe in 1721 was an absolute standout. The current Duke and Duchess of Roxburghe currently reside in part of this castle, known to Scotland's largest inhabited castle. They have decided to share the grounds and castle with the public and, while not only a beautiful display of restored tapestries and fine art, it is also a place for community events. Should I live in Scotland, I would want to spend a day or two walking, exploring and dining here.
After touring the home and gardens, we had a private shortbread-making lesson. The baked cookies were devoured on the bus ride back to the hotel.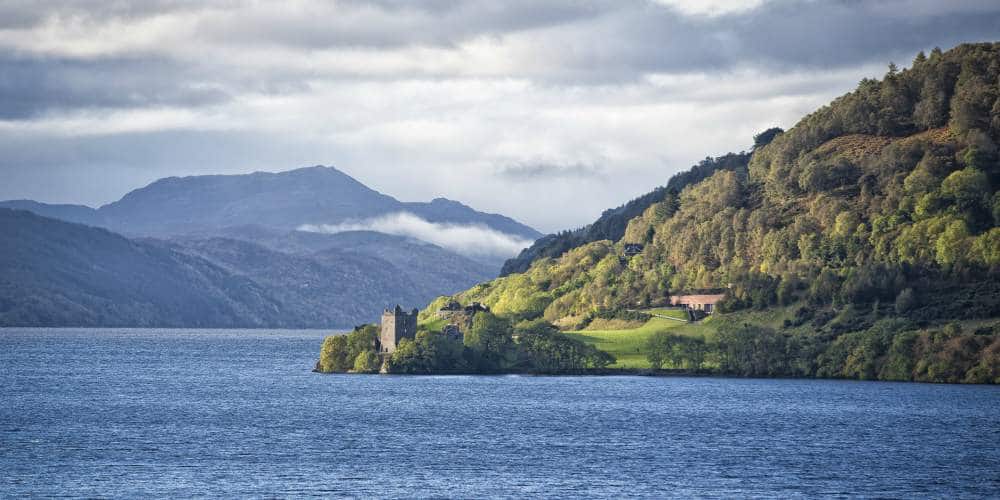 Lochs, whisky & castles
On our way to the Highlands, our stop at Glenturret Distillery was an adult favourite. Kids toasted with bright orange Irn-Bru while adults learned to appreciate the smoky peat flavour of whisky. Kids went on a nature walk while the adults imbibed local culture. A private tour of Blair Castle concluded the formal castle tours as the kids and some adults started to grow weary of tapestries, ornate furniture and weapons. A separate evening for kids and adults was a welcome reprieve, as the kids went off and watched a movie, while adults continued with another private whisky tasting.
A storyteller concluded the evening for all with tales of historic battles. He demonstrated how a blanket could be draped, belted and cinched to form a kilt for battle. Weapons were on display for adults and kids to handle. The dynamic storytelling brought a bloody history and fight for independence to life. Inverness and Loch Less folklore, on the other hand, was perfect in providing a good dose of fun, as my husband and I canoed across the dark deep water of Loch Ness in search of Nessie.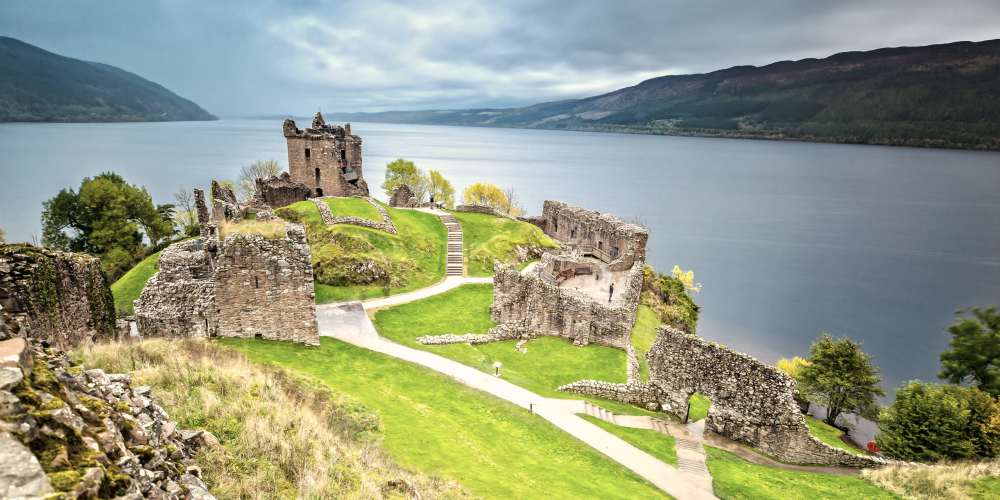 In light rain, we walked among the ruins of Urquhart Castle and caught a glimpse of our children running about the castle with the other kids. The most solemn part of the trip was the tour of Culloden Battlefield, the site of the 1745 battle between England and Scotland that resulted in the ruthless slaughter of 1,500-2,000 Jacobites. The British victory secured British rule and resulted in a ban on bagpipes, clan tartans and kilts. The ban was repealed in 1782, but the damage has been long lasting.
The afternoon mood lightened with a privately guided bike ride on the Caledonian Canal. Boats travelled through locks, thistle and foxglove lined the trail and the sun was shining brightly as we took a short bike ride. Bogbain Farm provided a magical dinner experience and the owners of Bogbain farm proudly discussed the return of Scottish Gaelic in schools and their mission to preserve Scottish heritage. They performed music, traditional dance and taught us a few dances too, before the Scottish musician, Calum Alex Macmillan, performed a Gaelic song. Scotland the Brave, brought tears to my eyes.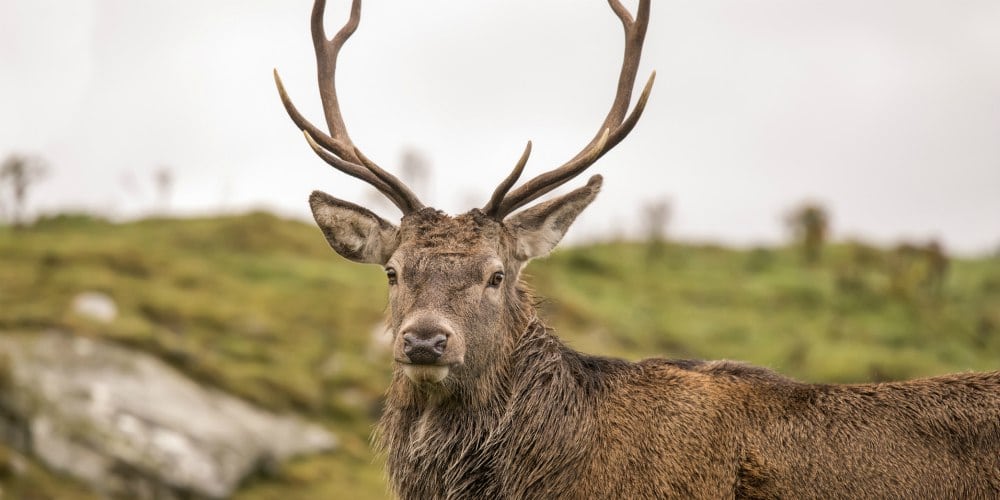 We travelled to Rothiemurchus Estate for archery and Highland games which quickly became a kids' favourite. We fed "hairy coos" and Scottish red deer. A local bagpiper carried in the steaming haggis and Highland dancers entertained us during our final dinner. Everything seemed so perfect and quintessential, yet completely natural at the same time.
Throughout the entire trip, complaints were kept to minimal and the kids left the country with a favourable experience, despite the extended history lesson. My son started to follow the news of Scotland and many discussions were had regarding the UK, Brexit, and Scottish Independence. My daughter came home and made scones and shortbread, while my husband was overjoyed with his whisky souvenir. As for me, dinner conversations, stress-free travel and a renewed interest in history were my gifts. There is something magical about a country that has a unicorn as the national animal.
Scotland the Brave, we will return.
About the author
Kristi is the mother to two children, aged 12 and 16, and holds that travel is the best education of all. When not travelling, she can be found helping others as a physical therapist.
Want to become a PAID writer? Contribute an article to Family Traveller by submitting your work through the readers' travel notes section of the website. Don't forget to add images and include a short bio at the bottom.