Family Traveller reader and father of two, Mark Kerfoot, reports back on a magical trip with his kids to the Isle of Mull.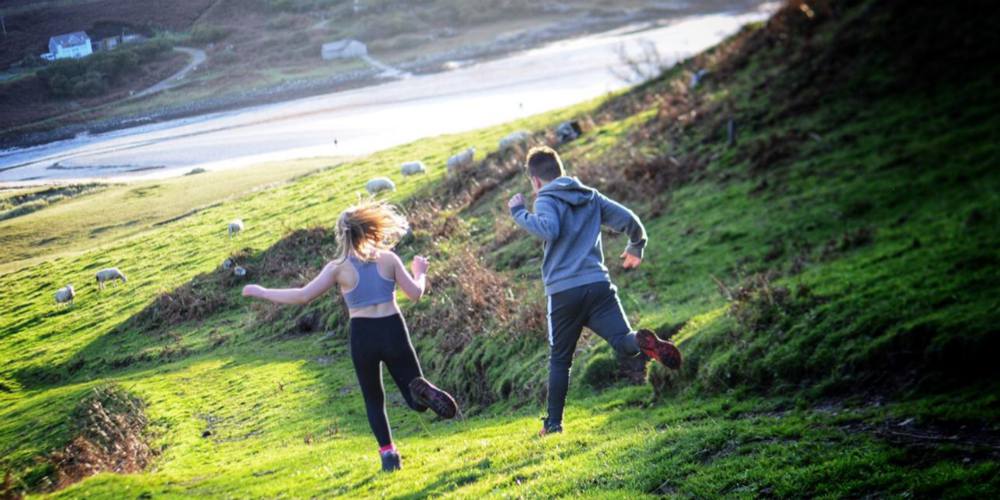 I knew it would be a tough sales pitch.
Although said in jest I was, in truth, a little apprehensive. Was this really the right half term choice for a 12 and 10-year old? "Right kids," I declared, "it's October half term and we are off to the Isle of Mull".
"Where's that dad, is it abroad"?
"Well, it's in Scotland and it's about a six-hour drive (from Manchester). It's on the edge of the Atlantic, which means it's probably going to be quite windy and wet. Oh, and as holiday season has probably finished, it might be fairly quiet." They stared at me unimpressed. "Trust me", I said grinning. "It's just for a few days and you'll enjoy it."
And enjoy it they did. Mull delivered in ways I could never have imagined. The kids loved it for its adventure, whereas I connected with the soul of a wild place that was beautifully raw and rugged. I love the Lake District but this place just felt more majestic.
The Ferry journey from Oban (West Scotland) to Craignure (Mull)
You need to book this in advance and the journey itself is about an hour. The nice surprise was the kids enjoyed the excitement of a boat ride and bravely stood out on deck despite a face-numbingly chilly sea breeze and lashing rain.
As you leave port the views begin to evolve and give you a glimpse of what's to come, as huge snow-capped peaks start to frame your view. My best tip would be to take a boat in the day time, grab a hot drink and get outside to take in the scenery.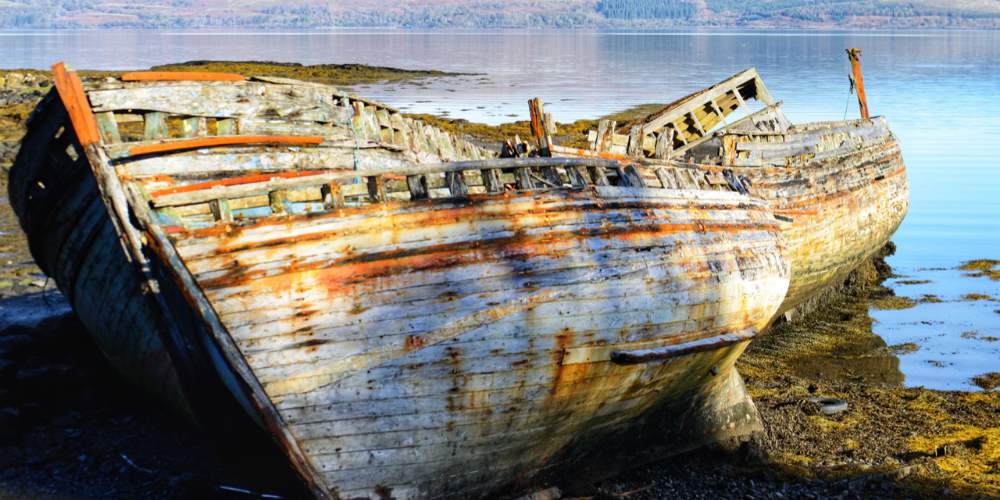 Day 1- What's the story Balamory?
Once you arrive in Craignure it is a pretty simple road trip to Tobermory – or Balamory as it is known in the famed kids TV programme. I'd rented a small cottage through Airbnb and Tobermory was to be our base. It's a fantastic drive and you should keep your eyes open for buzzards and red deer as well as on the road ahead.
The old fishing boats in Salen, resting just by the road side, are a must for a quick photo stop. Once in Tobermory I found it to be a pretty town, well contained around the harbour and with enough restaurants to satisfy hungry stomachs. Alternatively, there is a Co-op where you can stock up on food and drinks. A well-marked coastal walk leads from the Town Centre to the Tobermory lighthouse and makes for a nice way to get a feel for the area. It's a rugged path and about a five kilometre walk in total, but well worth the effort.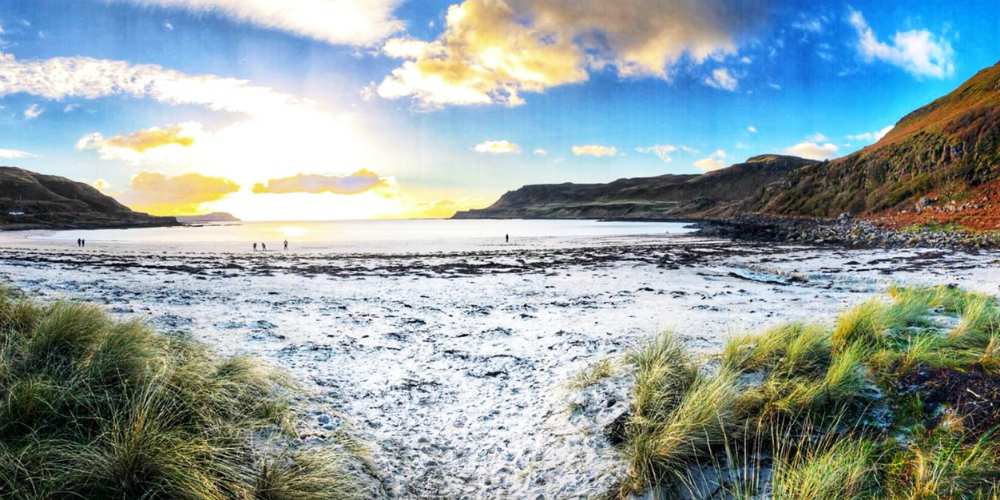 Day 2 – Calgary Beach Day Trip
Driving from Tobermory we headed to Calgary beach for the day. En route you pass through the lovely conservation village of Dervaig which lies on the edge of a sheltered sea loch. Bellachroy Hotel is the oldest pub on the island having been built in 1608 and is a great location for a quick pit stop. If you're lucky, you'll be able to spot sea otters too.
Perched on the west coast is Calgary, a real gem of a place and it was amazing to think we were right on the fringes of the Atlantic. Having such a huge beach to yourself you are able to take in all amazing colours and absorb a real sense of isolation. The kids, awed and enthused by the open space, played with anything they could touch; the sand, the seaweed and the waves.
We got to the beach with a short forest walk from Calgary Café and Art Gallery. The walk includes unexpected obstacles for the kids to enjoy, such as a daring zip wire and swings. Eventually the woods thin out, opening up to reveal a huge expanse of beach ahead. The reaction from the kids was something I won't forget. They raced down the hill to the sand, cheering and whooping. It's probably my favourite picture of them both. The sense of freedom, fun and a togetherness on the beach that day was simply awesome.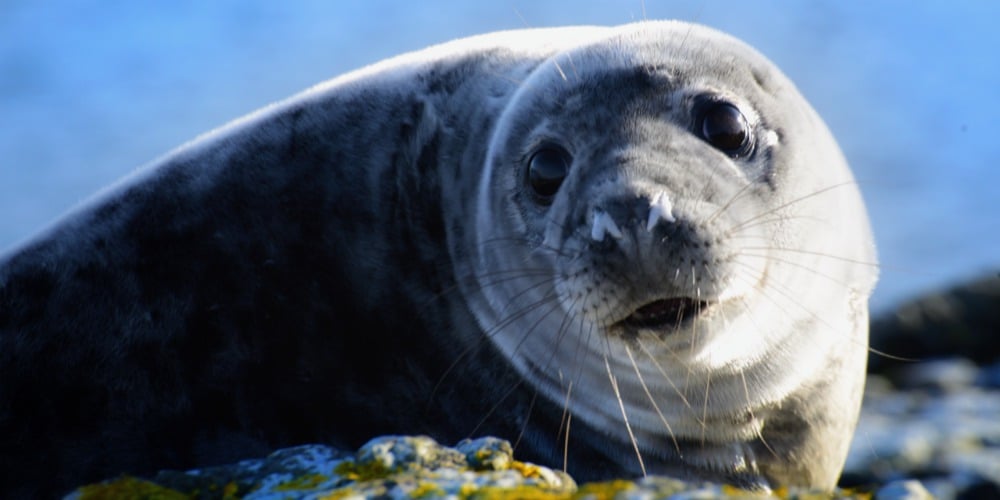 Day 3 – Boat trip to Staffa (Norse for "Pillar island")
We booked a boat trip to Staffa from Ulver with Turus Mara and they were brilliant – highly recommended. It's about £85 for a family ticket (two adults and two children). These trips are always contingent on the weather and I was warned when booking that it may not sail and if they didn't then that was it for the year. Fortunately for us, the trip went ahead as there was no swell that day and the sea was very calm.
The journey included unlimited coffee for an extra £1, so naturally I gulped down several cups as we headed out. Puffins are long gone by October leaving whales, dolphins, sea eagles and seals as the wildlife we had the best chance of seeing. Staffa itself has the famed natural cathedral of Fingal's Cave and it was nice to explore the island as a family.
The hexagonal basalt rock formations are really interesting, presenting sheer cliff faces. Ethan was delighted to be the first to spot a seal and we sat on the cliff top for a while watching it play in the bay, seemingly just for us. He pinched my camera to use the zoom lens to get a better look.
After Staffa we headed over to a smaller island that was loaded with seals and their pups that you can get really close to. The kids loved it but wisely stayed well clear of the huge males patrolling the water. On the way back to port we saw a sea eagle, Europe's largest bird. I was thrilled, bucket list ticked. Although the boat attempted covertly to get a bit closer with its engines silenced, the bird eventually flew off, showing off a wingspan like a wardrobe door.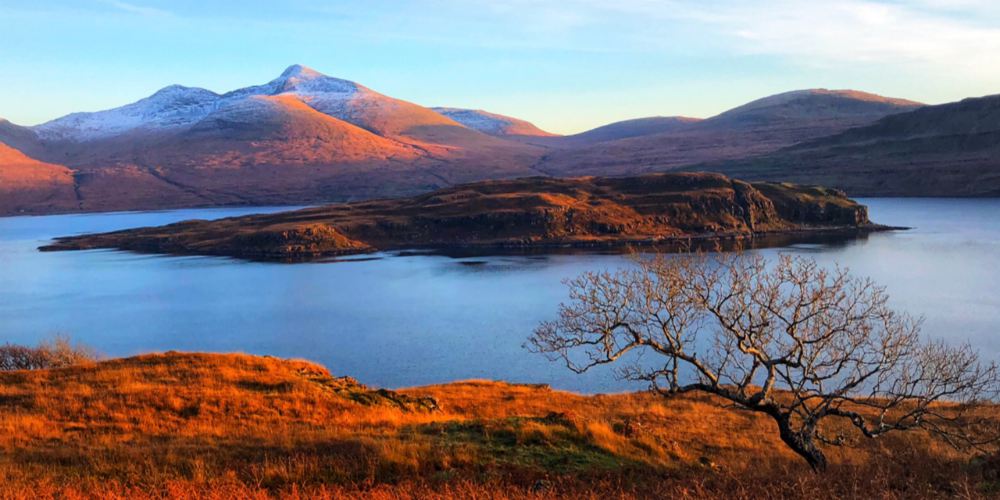 Day 4 – Heading Home
So after a few days of family adventure it was time to leave. Even on the way to the ferry terminal I was driving the kids crazy with photo stops. The light that day made everything look amazing and this was my last picture, well worth the effort and summed up Mull perfectly for me. Tranquil, majestic, beautiful, weathered, powerful and impressive. I know I'll be back someday.
About the author
Mark is a Finance Director in Banking who enjoys creative writing and photography in his spare time. Father of two children aged 13 and 11, he often travels alone with them, happy to mix up adventure, beach and culture. He's just back from Costa Rica and is planning a snow holiday to Sweden, where he will take part in the 90k Vasaloppet cross country ski race in March 2020.
Want to become a PAID writer? Contribute an article to Family Traveller by submitting your work through the View from the reader section of the website. Don't forget to add images and include a short bio at the bottom.