10 best beaches in Europe for babies and toddlers
The best beaches in Europe for babies and toddlers are the ones where you can relax a little and indulge in that tiny time window when kids are still content to paddle in the sea, even shells seem magical and every sandcastle you build is an awesome work of art. Here's the pick of Europe's top 10, enjoy them while you can.
---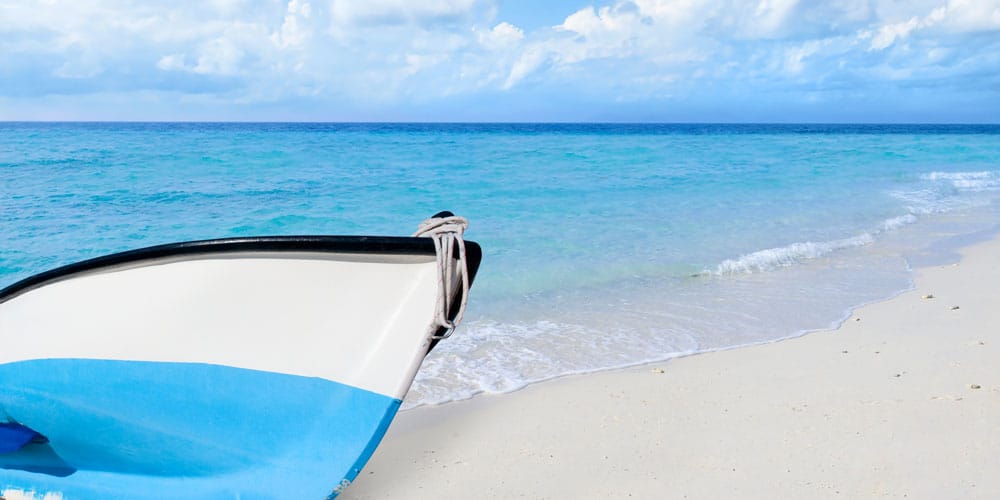 1/10

 Agios Panteleimonas Beach, South East Crete

Some of the all-round best beaches in Europe are in Crete. Even the busier ones are impossible to dislike. But the word that's most often used to describe Cretan seas is, 'choppy', occasionally downgraded to 'breezy', but either way, not great for paddling with toddlers. Gorgeous Agios Panteleimonas Beach in the south east bucks that trend completely with calm, shallow paddle-friendly waters. It also comes good on softest sand – Crete's infamous pebbles are almost nowhere to be found. And you can hire sunbeds and umbrellas here, plus there are several small resort towns and villages within easy driving distance.

Where: One hour and 30 minutes south east of Heraklion

Nearby: Koutsouras village, Makry Gialos
---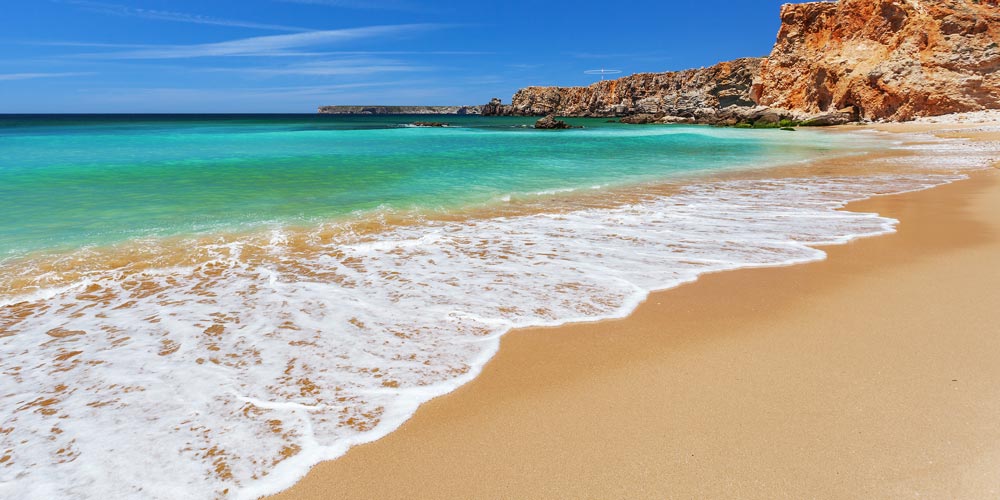 2/10

 Praia do Barril, Eastern Algarve

Pretty and peaceful Praio do Barril is a perfect Algarve beach for young families. It's one of the Algarve's many Blue Flag beaches, so facilities are excellent. Sands are spotless, sunbeds and parasols are easy to come by, plus there are several laid back little cafés and restaurants just a few minutes walk from the shore. Lifeguards are on duty here in high season, and during summer you can even ride a cute miniature train to the beach from nearby Pedras d'El Rei. Praia do Barril is also known for its poignant Anchor Graveyard, an informal memorial to the Algarve's tuna fishing past.

Where: 40 minutes drive east of Faro, next to Ria Formosa Natural Park

Nearby: Pedras d'El Rei, Santa Luzia
Take a look at more of the best beaches in Europe that are still a secret
---
3/10

 Playa del Cristo, Estepona, Costa del Sol

Blue Flag Playa del Cristo is a rare westward looking beach on the Costa del Sol. It's amazingly well sheltered and the Mediterranean's as calm as a paddling pool.  A natural sun trap with silky soft sands, you'd expect del Cristo to be packed from end to end with tourists. In fact it's best loved local families so the vibe is pretty much always mellow. Everything you could possibly want for kids is here. You can park almost right on the beach. And friendly little chiringuitos might tempt you to postpone bedtime a bit to watch the sun set over Gibraltar.

Where: Five minutes drive west of Estopona town centre

Nearby: Estepona, Marbella, Puerto Banus
Take a look at more of the best beaches in Europe with low to no crowds
---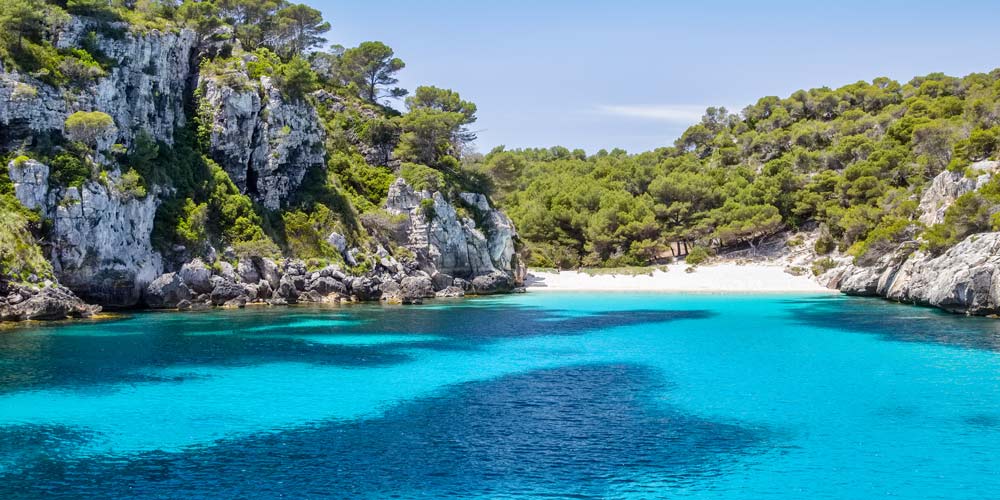 4/10

 Playa Es Grau, Menorca

Menorca has easily some of the best beaches in Europe for babies, especially if you avoid the busy south coast. Head for Playa Es Grau to the northeast instead. This peaceful little beach, tucked around a calm and shallow bay, is a true Menorcan and has all the charm of a secret cove, even in July and August. Pretty much off the tourist trail, it always has room on the sand, but it's also well well-loved by locals from Mahon, so you won't be stuck for sunbeds or umbrellas. If you want to buggy-up and go exploring, the sweet village of Es Grau is a few minutes walk away.

Where: 15 minutes drive northeast of Mahon, close to Albufeira des Grau Natural Park

Nearby: Es Grau village, Mahon, Sa Mesquida
Take a look at more of the best beaches in Europe for seriously good sand
---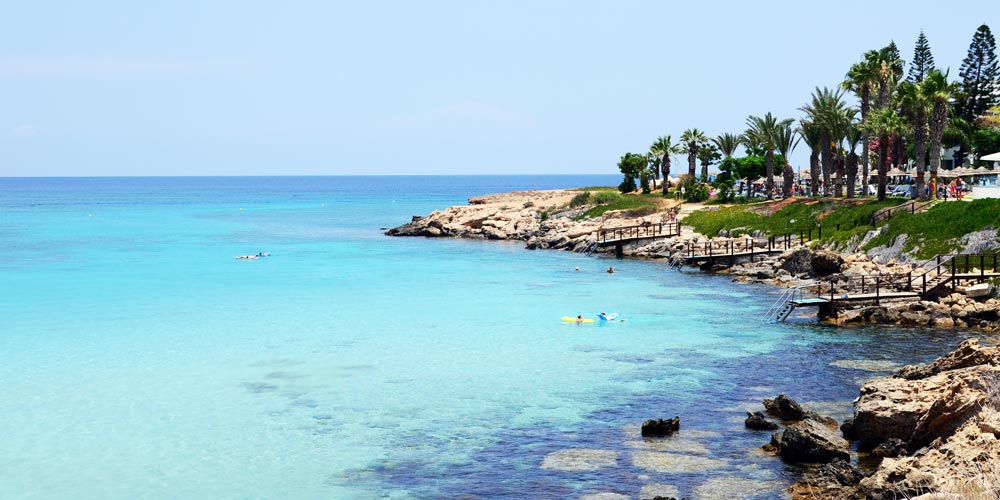 5/10

 Fig Tree Bay Beach, Protaras, Cyprus

One of Trip Advisor's best beaches in Europe for years, Fig Tree Bay in Cyprus isn't a secret cove to hide away with your babies. But if you can bear to share, this huge stretch of golden sand more than lives up to its amazing reputation.  Another Blue Flag holder, the facilities here are excellent and you can hire just about anything from boats to sun loungers. Nearby resorts are an easy stroll away for cafés and restaurants. Though what really makes Fig Tree Bay ideal for younger kids are its shallow seas: barely a ripple and water temps of around 25˚, May to September.

Where: One hour's drive southwest of Larnaca

Nearby: Protaras, Ayia Napa, Cape Greco
Take a look at more of the best beaches in Europe at home in Cyprus
---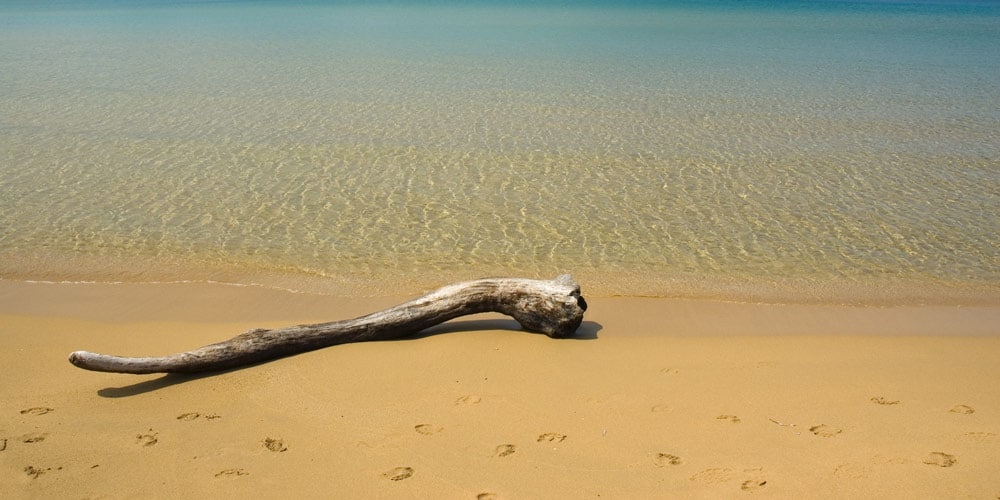 6/10

 Gerakas Beach, Zakynthos

Huge Gerakas Beach sits on the far eastern tip of Zakynthos Island. If the safe, calm waters and gorgeous views over the Ionian aren't enough to tempt you here, it's also one of the best beaches in Europe to spot turtles. Visit between late June and August for hatching season, and you can sit on the shore and witness new-borns making their mad dash from egg to sea. Even without that prospect; the sand is prime consistency for sandcastles; water's paddle-perfect; you can hire umbrellas and sunbeds and Zakynthos town is less than half an hour's drive away.

Where: 30 minutes drive southeast of Zakynthos town

Nearby: Kalamaki, Daphne Beach, Zakynthos town
---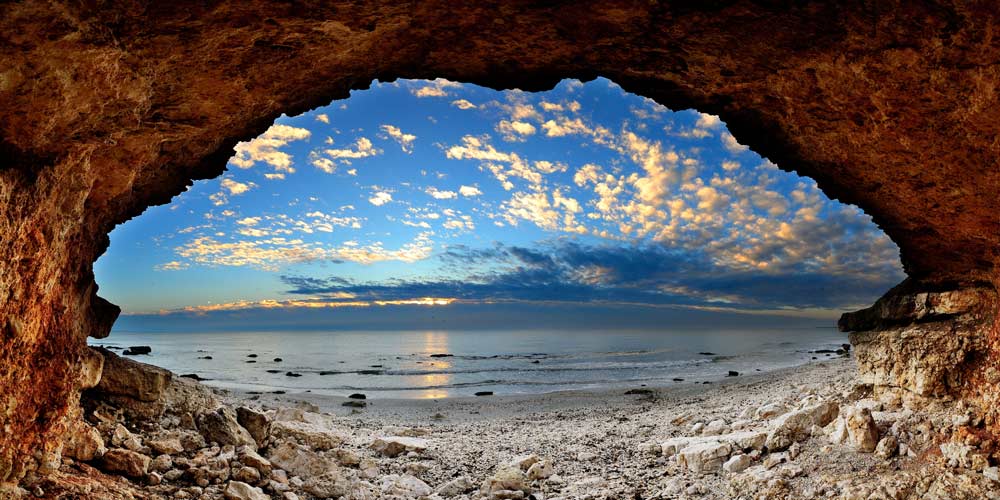 7/10

 Cala Gonone Beach, Eastern Sardinia

The east coast of Sardinia is beautiful, authentically Italian. No surprise to find local family favourite, Cala Gonone, here. Its mix of soft white sand and pebbles isn't too tough on small feet, but beach shoes might be a plan. Apart from that minor quibble, there's nothing else to think about here except for splashing around in the warm water, exploring rock pools and possibly taking a stroll into town. Cala Gonone is five minutes away, and its famously long and elegant promenade is great for family restaurants and cafés. You can also catch a boat here to go see the Blue Marino Caves.

Where: One hour and 30 minutes south of Olbia

Nearby: Cala Gonone, Cala Luna, Cala Fuili
---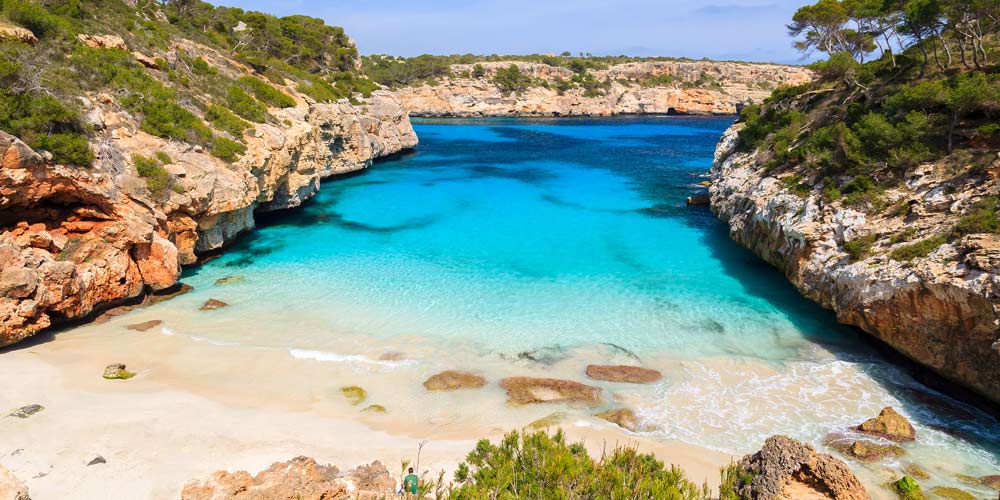 8/10

 Playa de Cala Pi, Southern Mallorca

One of the prettiest beaches on the south coast of Mallorca, Playa de Cala Pi is at the head of a little inlet, surrounded by high cliffs and beautifully sheltered. It's popular with young families and locals, but a lack of water sports and beach bars tends to keep crowd levels low and hold the atmosphere somewhere between easy-going and sleepy. There's plenty of cool shade here for younger toddlers and babies, and Cala Pi town is a few minutes away for a lazy wander around if the beach gets too warm.

Where: 40 minutes drive south east of Palma

Nearby: Cala Pi town, Campos, Cala d'Or
Take a look at more of the best beaches in Europe for urban adventures with kids
---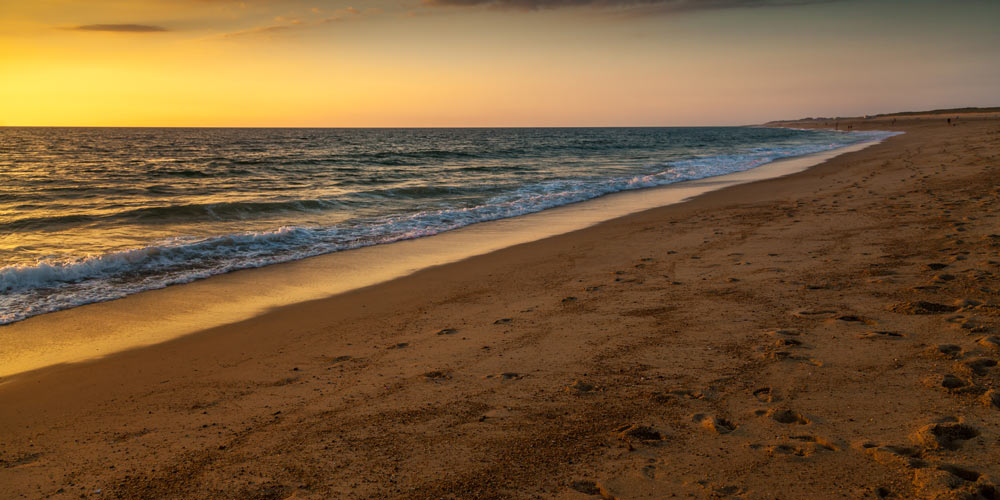 9/10

 Plage du Parc, Hossegor, Southwest France

The Landes Coast has some of the best beaches in Europe for surfing. But head just 40 minutes north of Biarritz to the pretty resort of Hossegor and you'll find a very different style of beach that's just about perfection for tiny non-surfers. Lac Marin d'Hossegor is actually a tidal lagoon, so it's the Atlantic, but without any bad behaviour and golden sands right around the shoreline. Plage du Parc is the nearest beach to Hossegor town centre. As well as plenty of shade, it also has a fun playpark for toddlers, clean toilets, baby changing, and safe, shallow waters for pretty much endless paddling.

Where: Five minutes walk from Hossegor town centre

Nearby: Hossegor, Cap Breton, Bayonne, Biarritz
Take a look at more of the best beaches in Europe for kids of all ages
---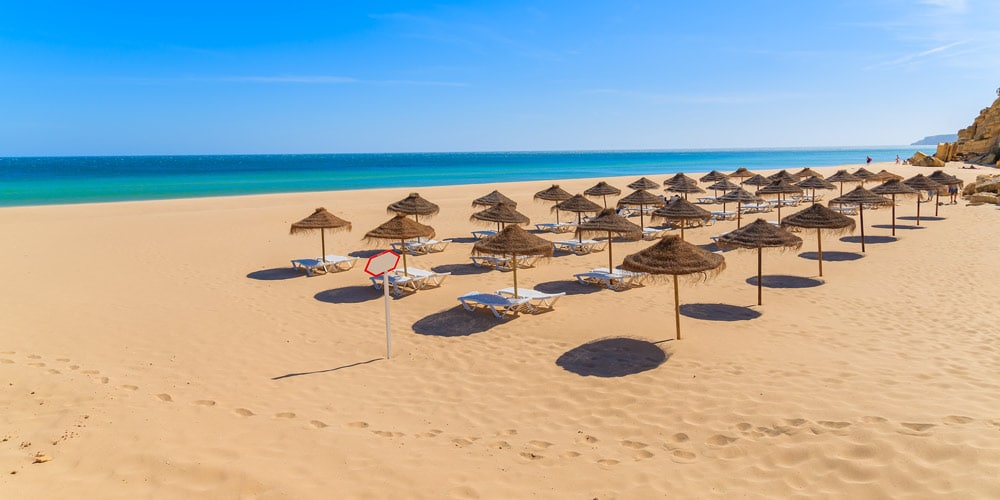 10/10

 Praia da Salema, Western Algarve

Praia da Salema in the Algarve is the type of beach people keep a secret. It's west of Lagos and just far enough off the tourist map to feel local; rare in the Algarve these days. A Blue Flag holder, it has lifeguards on duty all summer. Relaxed cafés and restaurants are only a short walk away. And toddlers love clambering around the rocks and watching local fishermen cleaning their nets.

Where: 30 minutes drive west of Lagos

Nearby: Salema village, Lagos, Portimao
Take a look at more of the best beaches in Europe for winter breaks with baby
---
Want more than just the best beaches in Europe? Take a look at the best places to go on holiday worldwide in 2022. Don't forget to follow Family Traveller on Instagram and Facebook for even more ideas – or just to say 'hi'.