Sponsored Content
You may already know that Palma is considered one of the loveliest island capitals in Europe, but did you know it was also recently awarded the UNICEF 'Child Friendly City' seal? As Mallorca looks forward to welcoming back UK families this summer now's the perfect time to find out what gives Palma so much child-appeal and why it's such a great city for family holidays, any time of year.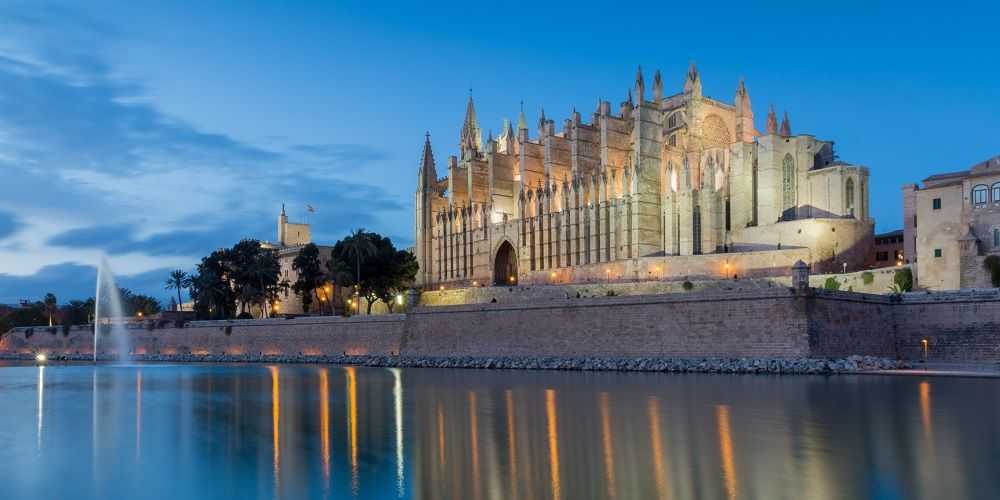 Family holidays in Palma begin with the big attraction of glorious weather. Spring, summer and autumn range from warm and sunny to hot and sunny, then back to warm and sunny. Even winter temperatures seldom drop below 18°, so when the city's described as a year-round destination, you can take that as fact. City beaches of all sorts make the Mediterranean part of daily life here and you only have to wander around for a few hours to feel its influence on the relaxed atmosphere and friendly Palmesanos. Locals say you always feel 'at home' in Palma and that's as good a reason as any to plan a family holiday here this summer – although average flights from the UK taking just over two hours is a fairly tempting factor for families too. Take a look at a few other reasons why we think Palma should be high up in your family holiday plans for 2021.
Take a look at This Is Palma for more on family holidays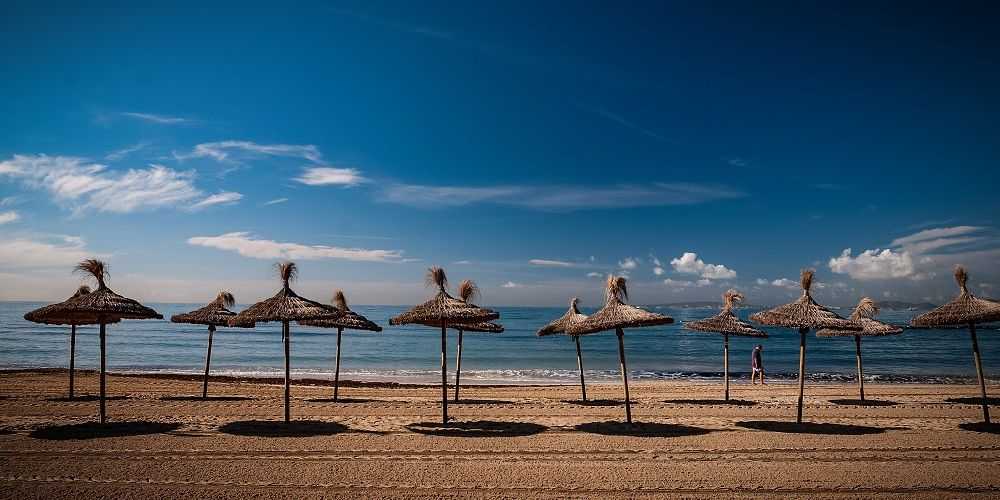 Palma is the city for beautiful beaches
Most coastal cities have one or two urban beaches, Palma has an entire collection of them. Most are easy to reach from the city centre, quite a few are on cycle paths and there's even one where an incredible view of Palma Cathedral competes with wide, open views over the Mediterranean. Of course no two are alike – diverse beaches are a bit of a signature on Mallorca – but what they all have in common is a safe, family-friendly atmosphere and the type of facilities which make spending a day by the sea as relaxed and effortless as it should be.
Can Pere Antoni sits on the Bay of Palma and is a true urban beach, right down to its view of Palma Cathedral. An easy bike ride from the city centre, it's safe for swimming and known for stunning sunsets and laid-back, beachfront restaurants.
El Molinar is the beachy district to choose if you've a yearning for pretty coves, authentic Balearic restaurants and a little quiet, family time. Sun, sand and the Mediterranean are the major attractions here, but what more do you need?
Ciutat Jardi couldn't be more perfect for families with younger children. The sea is made for gentle paddling, there are playgrounds and it's also the place to introduce kids to the easy-going charm of chiringuitos.
Cala Major is where to head when you want water sports, a lively vibe and lots of family-friendly restaurants with amazing sea views.
Magdalena Vidal has water sports too, but the atmosphere's a little calmer than Cala Major, so it's a good choice for an easy, multi-gen day on the beach.
Take a look at This Is Palma for more on beaches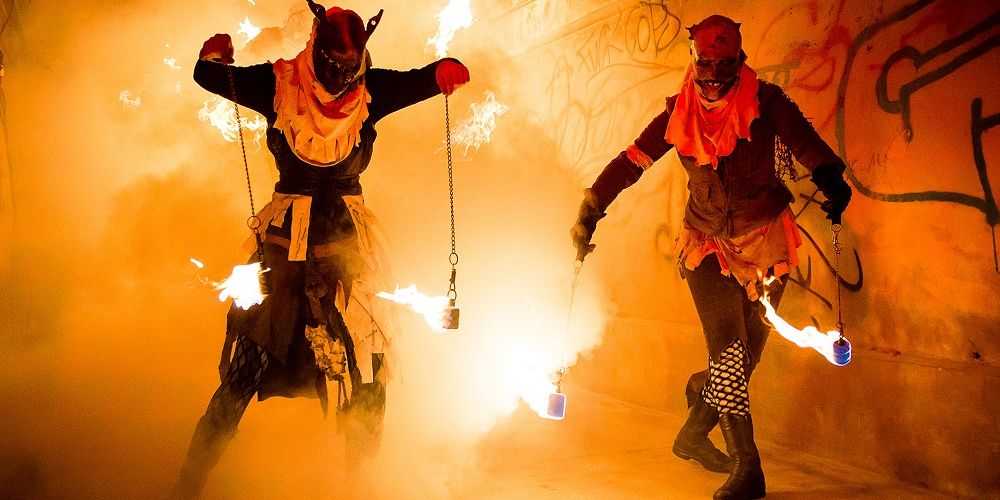 Palma is the city for family-friendly attractions
It's easy to understand why UNICEF designated Palma a 'Child Friendly City', you only have to look at how much there is to do here with kids. There's even a child-size take on the city's history with thrilling guided tours like Monsters and Creatures of Palma, created specially for six to 12 year olds. Inspired Palma Cathedral has family workshops to engage children with one of the city's most famous landmarks. And activities go well beyond water sports and beaches to treetop adventure parks, waterparks, climbing walls and go-kart tracks.
Palma Aquarium has over 8000 marine creatures and everything from snorkelling to sleepovers with sharks on offer.
Aqualand Arenal feels like it was designed by kids for kids with 20 waterslides keeping thrill levels plenty high and a dedicated Children's Paradise packed with child-size slides and play areas.
Tirolinas Go! gets you out of the city and into the treetops on a network of 70 amazing rope courses. Graded in order of challenge, this is one to bring out some friendly family competition.
Rocódromo Es Cau gives kids the chance to attempt climbing walls at a professional climbing school with real climbers who're also locals on the island of the Tramuntana Mountains.
Take a look at This Is Palma for more on family attractions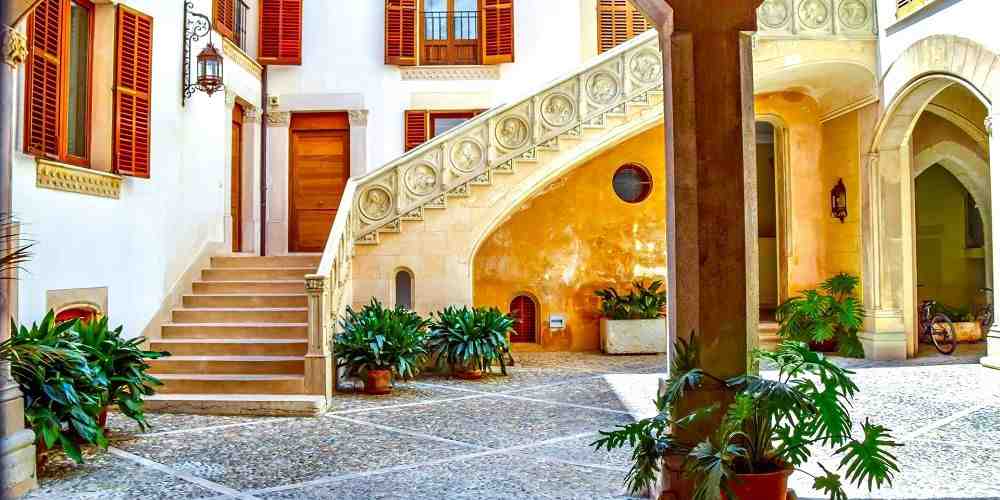 Palma is the city with something for everyone
It's no exaggeration to say Palma has something for everyone, which makes it a great choice for 2021: already shaping up to be the year of the multi-gen family holiday. Lovely and very accessible beaches along with a staggering amount of history, means you can shape every day differently here. The city's architecture is glorious and very much part of every day life – even shopping comes with heritage in Palma. Monuments and museums make an extraordinary effort to fascinate kids and adults. Family activities and attractions are designed for all ages and stages. And that's before you even touch on the charming local markets, gorgeous parks, gardens, and just about every type of restaurant imaginable from Michelin starred to beachy chiringuitos.
From five-star golfing hotels to roomy apartments and townhouses, Palma has a wide choice of places to stay which are ideal for families.
The city invites you to wander about and explore. Kids will love the big, play-able plazas. Strolling tree-lined shopping boulevards and pretty cobbled streets alone, could become a treasured holiday memory. And everywhere – from mansion house patios to tucked-away churches – the astonishing architecture is only the best excuse to stop and simply stare.
Joan Miró lived in Palma for almost 30 years and his studios are part of the city's inspiring collection of galleries and museums. Kids will particularly like Es Baluard, the pioneering contemporary art museum which has its own Family Room.
Going it alone is great fun in safe and very walkable Palma, but don't miss out on the city's fun guided tours. Several are created with kids in mind and 'insider' doesn't even hint at the knowledge of the passionate, local guides.
Take a look at This Is Palma for more on multi-gen family attractions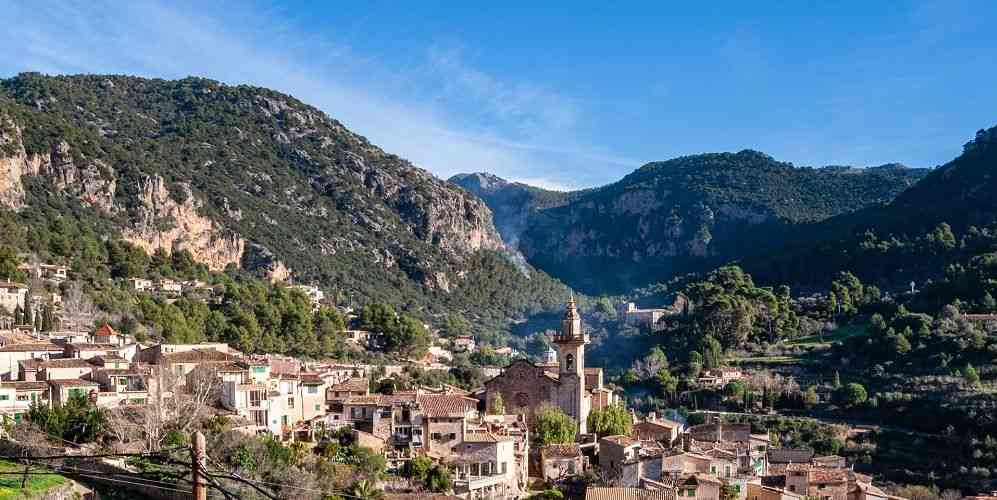 Palma is the city for exploring all over Mallorca
Palma could easily fill several family holidays all by itself, but it's also very well connected to the rest of Mallorca and a great base for exploring the island. The mighty Sierra de Tramuntana is surprisingly accessible for family hikes – well marked routes, graded in order of difficulty make for any-age adventuring. Visiting villages like Valldemossa or breathtakingly lovely Fornalutx is an even easier way to enjoy the mountains. A day sailing round Archipiélago de Cabrera National Park is another must-do experience: boats, islands and wildlife, what more could kids want?  And don't even think about missing the Sóller Railway; one of the few remaining narrow-guage railways in the world and the link between Palma and Sóller in the north east of Mallorca, through the stunning Alfàbia Mountains.
A UNESCO World Heritage Site and all-round legend, the Sierra de Tramuntana stretches along the northwest of Mallorca. It's a dramatic range, 1445 metres high at its tallest point and 90 kilometres long, so it's all the more amazing to find family hiking here is safe, easy and fun for all ability levels.
Delve into the island's truly ancient history and inspire little archaeologists with days out at Poblado de Capocorb Vell and Parque Arqueológico Puig de Sa Morisca. Both easy to reach from Palma.
Discover some of Mallorca's most untouched beaches on a cruise around Archipiélago de Cabrera National Park – swimming, sunbathing and exploring are all included in this unforgettable family adventure.
Don't miss the island interior and the charm of mountain villages like Fornalutx and Deià – easy drives from Palma and very doable in a day, or less.
Take a look at This Is Palma for more on the island of Mallorca
The lowdown
Palma is the capital of Mallorca, the largest of Spain's Balearic Islands. It sits on the Mediterranean Bay of Palma and average summer temperatures range from 27 – 30°.
How to get to there
Direct UK flights to Palma take from two hours, 15 minutes year round.
To celebrate the return of UK families in 2021, Visit Palma has published its first digital city guide for families. Download This Is Palma today for everything you need to start planning your family holiday this summer or autumn.