All parents know, it's not a happy holiday unless everyone is having a good time, but as kids get to the awkward 'tween' stage it becomes harder and harder to please them. When kids hit 11 or 12, they might feel they're too old for kids clubs, yet they still wants time away from mum and dad and to make friends. The good news is that more and more holiday providers are recognising this and adapting their family offerings to make sure they've got cool teen clubs that over 11s will love.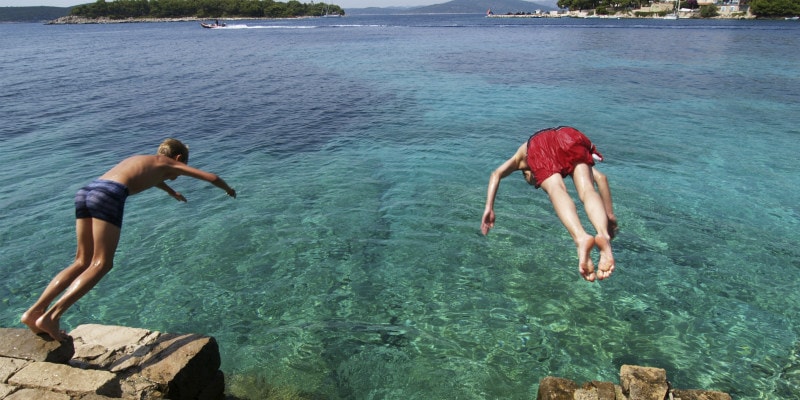 Scott Dunn, Crew activity program
Famous for luxury holidays, Scott Dunn specialises in creating the perfect haven for families. Recognising that family holidays go beyond sandy beaches and warm waters, Scott Dunn holidays cover everything from ready-made Alpine adventures to epic experiences in South America.
The team at Scott Dunn promise to tailor their packages to create a holiday that will suit your family, which is why they have introduced their Crew activity program for over 11s. Crew is packed with 18 hours of varied fun throughout the course of six day. There are no strict timetables or designated room. Instead there are pre-arranged meeting points with the Crew leader, and teens can dip in and out of activities as they fancy.
Gone are the days of paper mâché and bead work; at Crew your teens will get stuck into adventure and high-adrenaline activities including scuba diving, rock climbing, paddle boarding, zip wires, tennis, go-karting and wake boarding (all activities will vary upon chosen resort). If seeing your children set off on solo adventures makes you nervous, rest assured they'll be in the hands of UK-qualified staff and highly trained local teams.
The Crew program launches in May 2016 and will first be available in the Scott Dunn resorts in Greece, Croatia and Cyprus.
Price: Crew costs £375 per child for the week and will be exclusive to Scott Dunn guests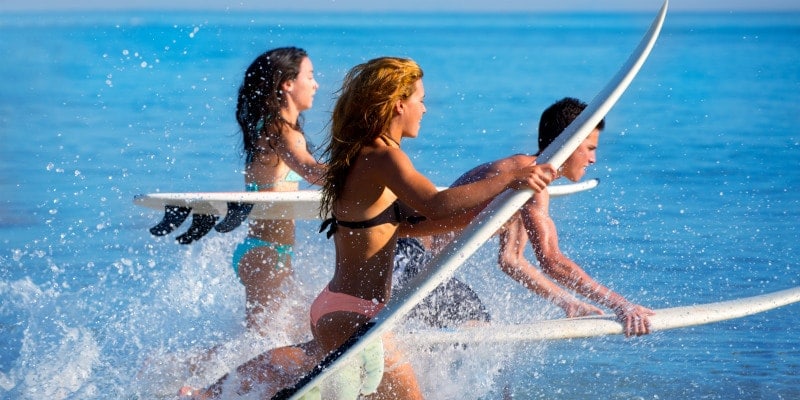 Robinson Club, Rob for teens
A Robinson holiday is unlike any other, packed with seasonal activity trends and filled with plenty of surprises. With moments of indulgence, action and joy – Robinson provide all the ingredients for a perfect family holiday. With 26 clubs across 12 countries, Robinson focus on sport and entertainment, as much as they do food and drink.
Getting the most from a holiday means something different to all of us. Mums and dads might be happy reading on the beach, but teens are often looking for something more. That's where ROBS comes in; a carefully crafted activity program for teenagers aged 13 to 17, where they can meet other like-minded youngsters and enjoy exciting activities.
Sport is heavily integrated at ROBS and even teenagers who hate the thought of exercising will find something they love. Activities include football, water polo, table tennis, beach soccer, surfing, golfing, or tennis school (the last three are subject to an additional charge). And at selected Robinson clubs, your children can go diving, windsurfing and surfing, or attend golf or tennis courses (an additional charge) and later challenge you to a game!
Currently 20 Robinson resorts offer a ROBS club, in Switzerland, Morocco and more.
Price: ROBS clubs are free, but tennis courses, surfing and golfing are extra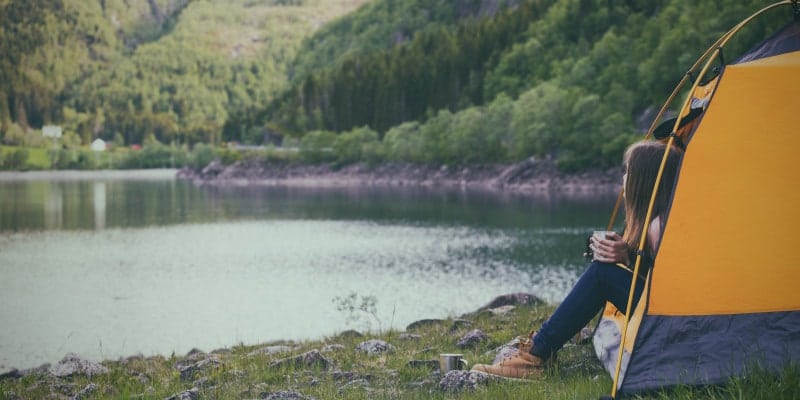 Club Med, Passworld club
Pioneers in all-inclusive holidays since the 1950s, Club Med is synonymous with the great family escape. Whether you're looking to explore Asia or stay close to home you'll find a Club Med resort in every corner of the world. Catering for everyone from four months to 17 year olds, they encouraged a positive philosophy of meeting new friends, learning and having fun.
Designed by Sophie Jacqmin, a well known French interior designer, the Club Med Passworld is a fun new area specifically for teenagers aged 11-17. Packed with high tech equipment and current spaces your zest for life teenagers will get lost in endless possibilities. Club Med Passworld provides the perfect meet up point with a host of propositions and zero obligations.
Your teenagers will be able to dabble in a variety of sport including: a trapeze, tennis and sailing (subject upon resorts). And for creative minds, there's everything from make up to graffiti and artistic activities put on dance, shows, and crazy signs. There are also hiking excursions, picnics, camping, on the beach movie nights, beach parties, films, and shows. What more could they possibly need?
So, whether you've got your heart set on spending the holidays in Punta Cana or still browsing, your teenagers are guaranteed plenty of fun at a Club Med resort. Here's a list of Club Med resorts featuring Passworld.
Price: Club Med Password is free and exclusive to Club Med holidays.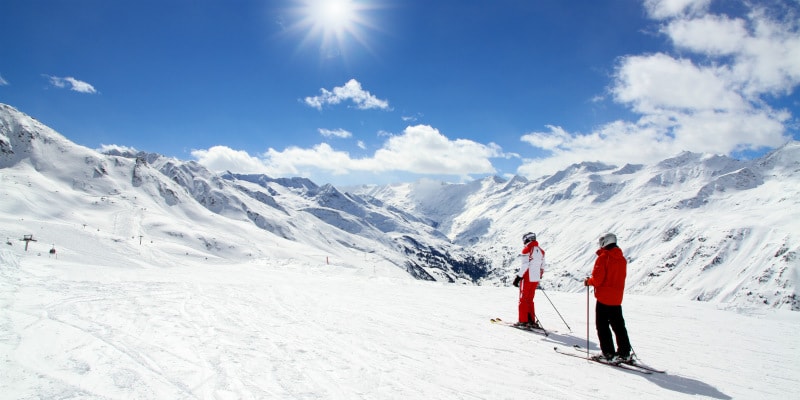 Powder Byrne, Academy for teens
As the first UK tour operator to marry bespoke skiing experiences with quality service, Powder Byrne has become a household name in ski holidays. With exceptional knowledge of the Alps, no two Powder Byrne holidays will be the same. Their secret? Finding a balance between family time and quality me-time for every individual.
To ensure teenagers and adults alike fully enjoy their time on the crisp powdery slopes, Powder Byrne created their PB Ski Academy for teenagers are 14 to 17, operating in Flims and Laax-neighbours, one of Switzerland's biggest ski areas. The PB Ski Academy covers several different styles of skiing, aiming to create confident skiers across multiple ski disciplines. The start of the week involves race training, race techniques and mastering the art of concentration. It might sound academic, but the programme promises to be challenging but free from pressure. After all, it isn't a holiday if you're not having fun!
Your enthusiastic teens will also get to lend a hand at freestyle skiing and attempt a few safe tricks to impress you. As is the nature of ski, the variety of the programme will depend on weather.
Price: The PB Ski Academy is £645 for the week excluding lunches and evening activities on two nights of the week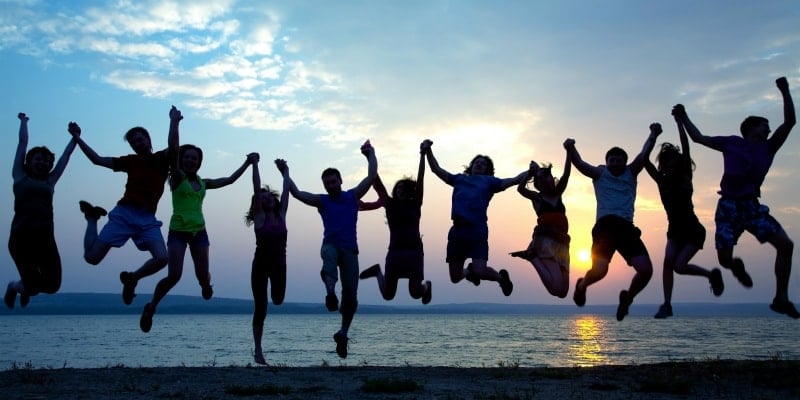 Beaches resorts
In a densely-packed family holiday market, Beaches has proven to be a worthy contender. Having been voted the World's Leading Family All-Inclusive Resort for 14 years in a row – they show no signs of slowing down. Beaches has established itself as the go-to company for resorts in the Caribbean and were sure the kids won't disagree.
Beaches currently has three, five-star resorts under its belt (two in Jamaica and one in Turks & Caicos), each decked out with an abundance of amenities for teens. While it's not a 'club' per say, rather designated areas that ooze fun, maturity and creativeness.
Whether your teens prefer to keep their feet in the sand, or frolicking in the sea, Beaches has a host of activities for them, including; golf, sailing, volleyball and more. Sure, sports are granted almost anywhere, but Beaches Resorts has gone one step further, by introducing Trench Town, a fully pimped-out arcade. From shooting hoops to laser hockey, the games are infinite. But Trench Town is more than a teen hot spot, it reflects a Carribean vibe and culture with graffiti murals across the wall. Here your kids can escape the soaring heat and the parents to enjoy a state-of-the-art sound system.
Your teens will have another reason to brag about their holiday once they spend an evening at Club Liquid. This vibrant club is on site and flowing with Caribbean jams. It gives them the perfect space for freedom, but you'll still no exactly where they are.
Price: Activities all included and exclusive to Beaches Resorts holidays
If you want to travel the world but don't know where to start, these new flight routes for 2016 will help inspire you.