A UK staycation will probably be the first go-to for most families when travel restrictions ease and we tentatively get back to days-out and weekend breaks – all those things we used to take for granted. Of course nothing's certain right now, but that doesn't stop us making plans. So in that spirit, take a look at some UK staycation ideas for when we can stop dreaming and start travelling again.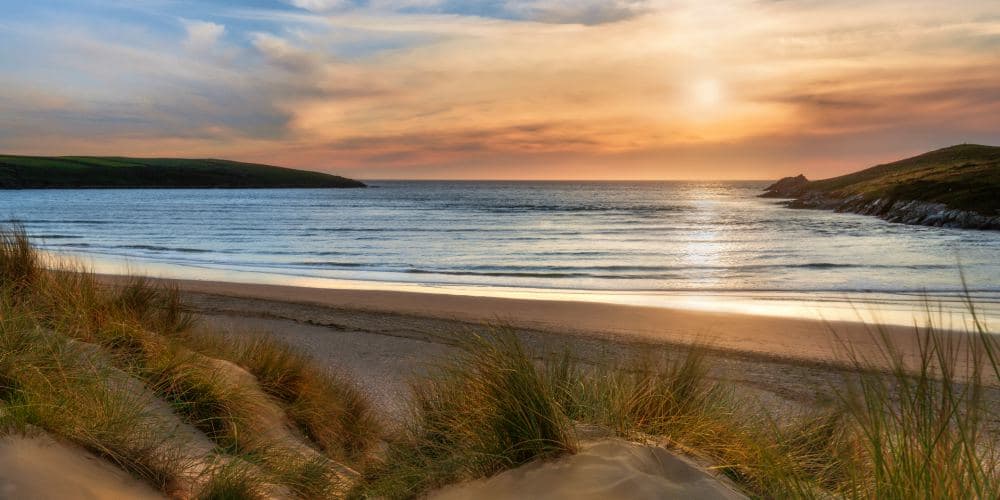 Beautiful beaches
The UK has hundreds of beautiful beaches from the subtropical Scilly Isles to the cliff-lined drama of the Jurassic Coast. No two stretches of coast are alike so feel free to create your own personal seaside experience; whether that's hunting for fossils, racing over sand dunes, surfing wild waves, building sandcastles or playing on a classic Victorian pleasure pier.
Take a look at 15 beautiful beaches for a UK staycation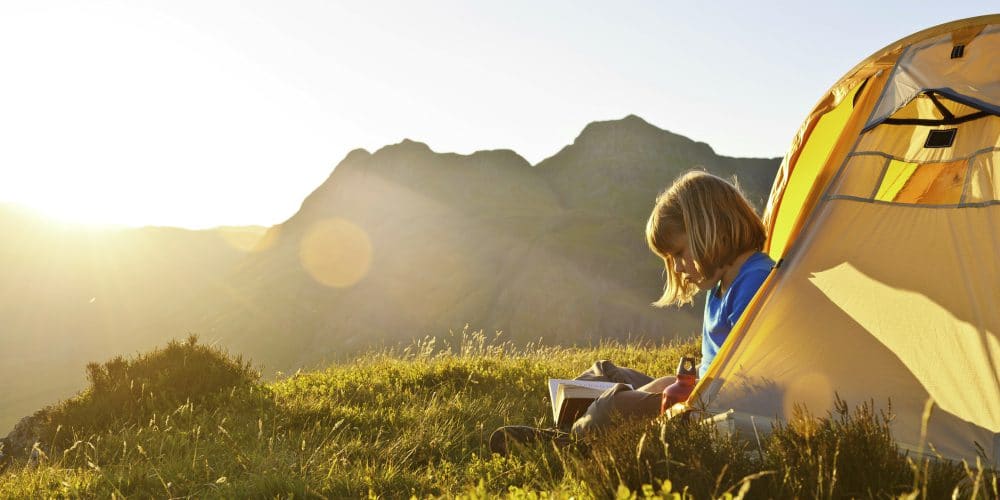 Creative camping plans
Fresh air, gorgeous countryside and a sense of adventure are just some of the reasons why camping has become so popular with UK families. Capitalising on that, campsites have improved beyond all recognition too. Pristine shower blocks, children's play areas and well-stocked shops are now the norm. And if nothing will do but absolute lux, there are even campsites with pre-erected, fully furnished tents so you can take kids glamping instead.
Visit Ready Camp and find the perfect campsite for a UK staycation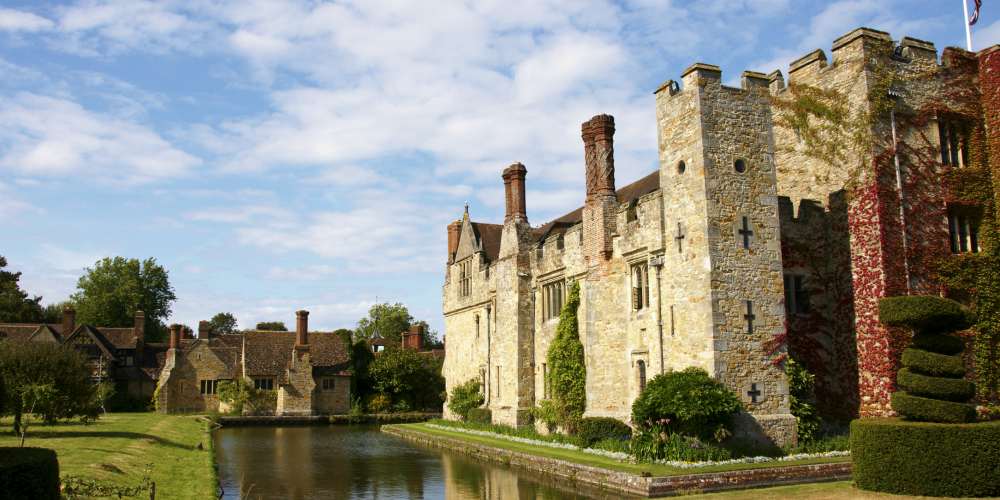 Extraordinary historic properties
Few places can claim to have a more fascinating history than the UK. Which means there's a pretty much limitless supply of castles, churches, towers and forts all over the country ranging from 1000 year old ruins to WWII Anderson shelters. The National Trust alone owns over 500 historic properties in England and, although most of them are closed at the moment, you can go on virtual tours just now – great way to recce contenders for real visits when we we can all do days out again.
Take some National Trust virtual tours and plan your UK staycation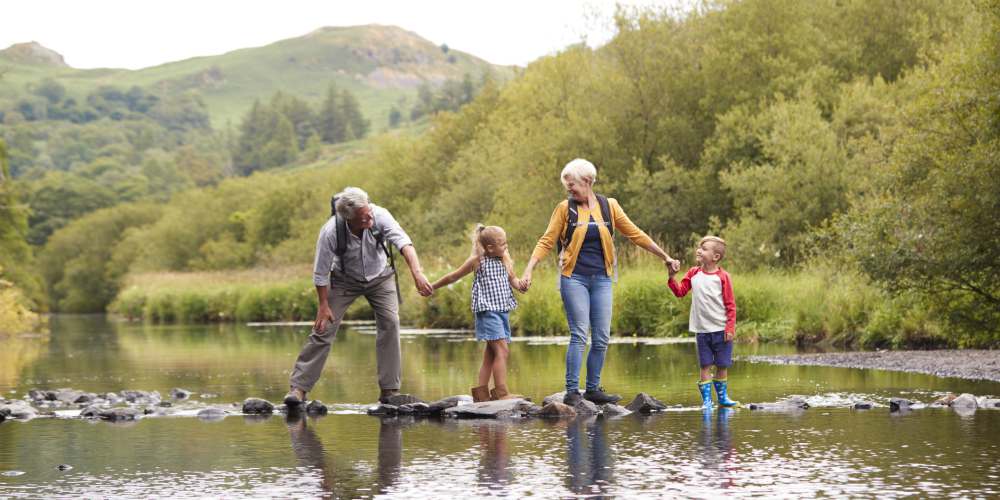 Wonderful walking routes
Walking has long been a favourite pastime of the British. Children's author Beatrix Potter was often be seen genteelly hiking the hills of the Lake District. And Charles Dickens was known to habitually walk up to twelve miles every single day – we'd love to know what the Victorian equivalent of Pacer was. The UK's blessed with practically endless scenic walking routes through forests, along coasts, up mountains and beside rivers. There's even a route following Hadrian's Wall in Northumberland; dotted with ancient settlements, old forts and museums to break up the hike.
Walking's also an easy, low commitment, way to get kids outdoors and into some of that wild and wonderful nature the UK does so well. And most of the favourite family paths are clearly marked, and quite a few come with the added bonus of cafes and pubs for essential refuelling or just five minutes downtime.
Find a perfect route for your UK staycation at Walking Britain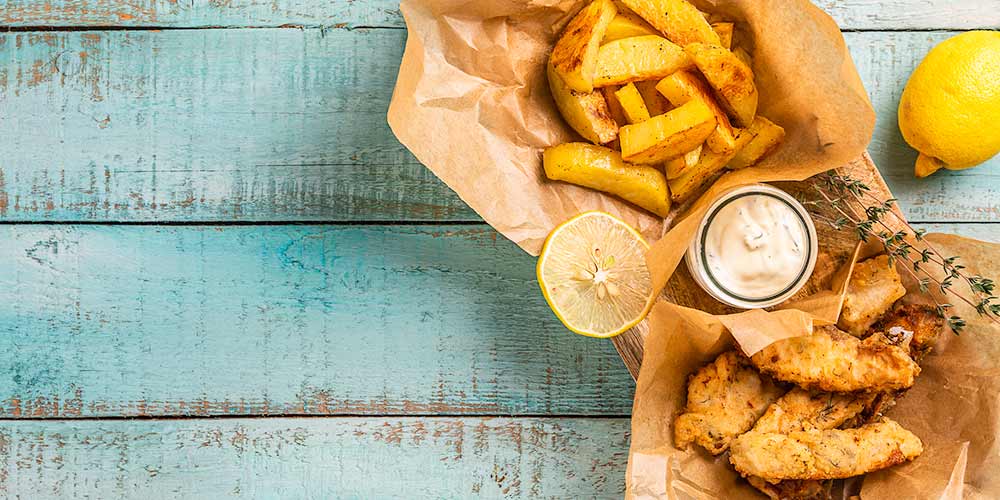 Award-winning food
Over the last 30 years, the UK has transformed itself into one of the world's culinary greats.
It's a transformation that's been helped by award-winning chefs, radical restaurateurs and iconic TV cooks and has touched on everything from good old fashioned fish and chips to Sunday roast. London was recently named the best city in Europe for vegan restaurants. And even traditional country pubs are as likely to be serving local ingredients as local beer these days.
Despite its reputation as a tea-drinking nation, the UK's also put itself on the map for coffee. In fact, you're hard-pressed to find a town – or even village – now that doesn't have a good coffee shop:  look for ones that do home baking with their lattes. So even if your UK staycation is a few fun days out, when lockdown finally lifts you won't have to travel far for amazing food.
Take a look at the 2020 National Fish & Chip Award winners
Looking for more UK staycation ideas? Go see 11 best UK islands for dream family holidays. And don't forget to follow Family Traveller on Instagram and Facebook and share your travel plans and ideas – or just say 'hi'.