Did you know there are over 6000 islands in the UK? We might romantically call ourselves 'an island nation', but turns out all those isles makes us an archipelago. Feel like doing some virtual island hopping with kids at the moment? Take a look at 11 of our favourite UK islands and if they seem familiar it's probably because quite a few of them do a very good impersonation of the Caribbean.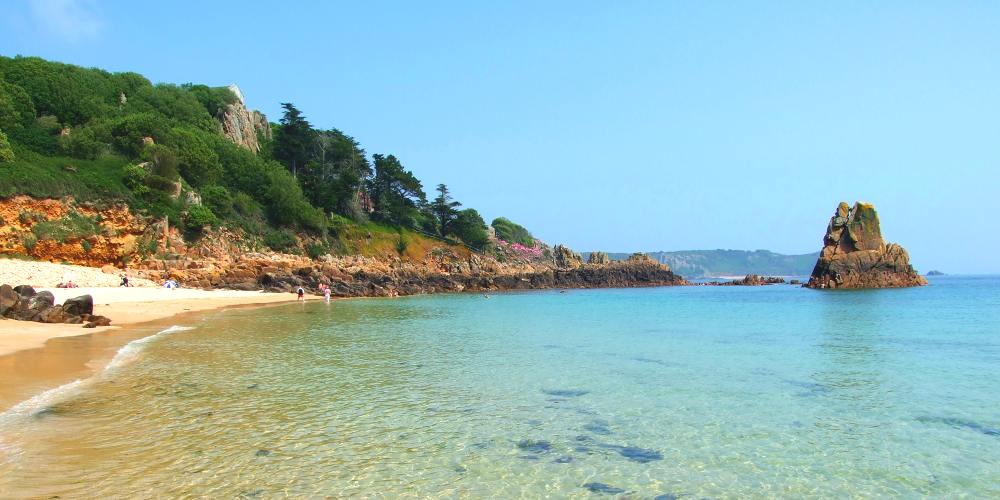 Jersey, Channel Islands
At just nine-by-five miles, Jersey is a small island, ideal for a weekend break. The island is packed with family-friendly attractions such as Tamba Park. Set among beautiful scenery there is a dinosaur trail, boating lake and even a bird of prey centre.
Durrell's conservation-themed zoo also boasts animal attractions with some of the world's rarest creatures. For active adventurers, rock climbing and 'seafaris' are also on offer, as well as picturesque picnics on the beach. There are some brilliant resorts with kid-friendly facilities as well as sumptuous spa hotels for those looking for something extra indulgent.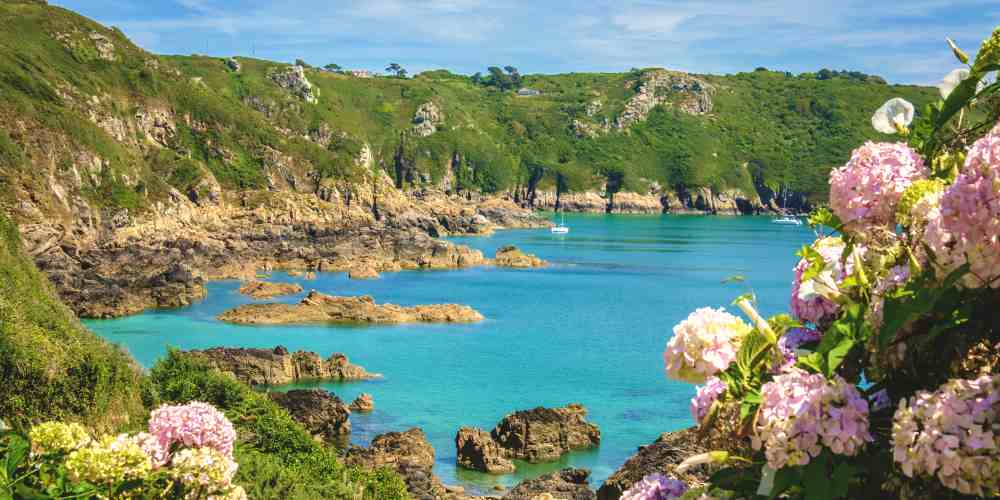 Guernsey, Channel Islands
Nestled within the English Channel, Guernsey is the perfect spot for a picturesque trip away with the kids. With flight times from London as little as 35 minutes, there will be no time for children to get bored on the journey.
Apart from building sandcastles on stunning beaches, Guernsey Surf School and coasteering trips make for a fun-filled activity break. And candle-making workshops, mini-golf or ferry rides to neighbouring islands are just some of the options to keep more laid-back family members occupied on Guernsey.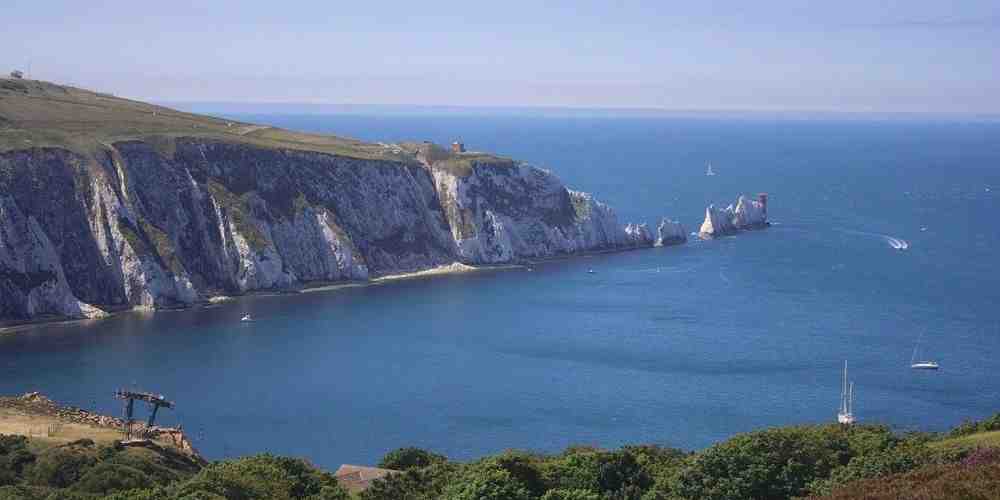 Isle of Wight
The largest of the English islands, the Isle of Wight is known as a holiday haven for children. Visit the Blackgang Chine adventure park, where kids can let their imaginations run wild with pirate rides, playgrounds and play in a rootin'-tootin' cowboy town. Take a ride in a coastal chairlift to see the iconic Needles, enjoy the feel of the sea breeze on the Isle's steam railway or simply run wild on one of the glorious beaches around the island. For those wanting a sporty holiday, there are plenty of outdoor activities including horse riding and very safe cycling.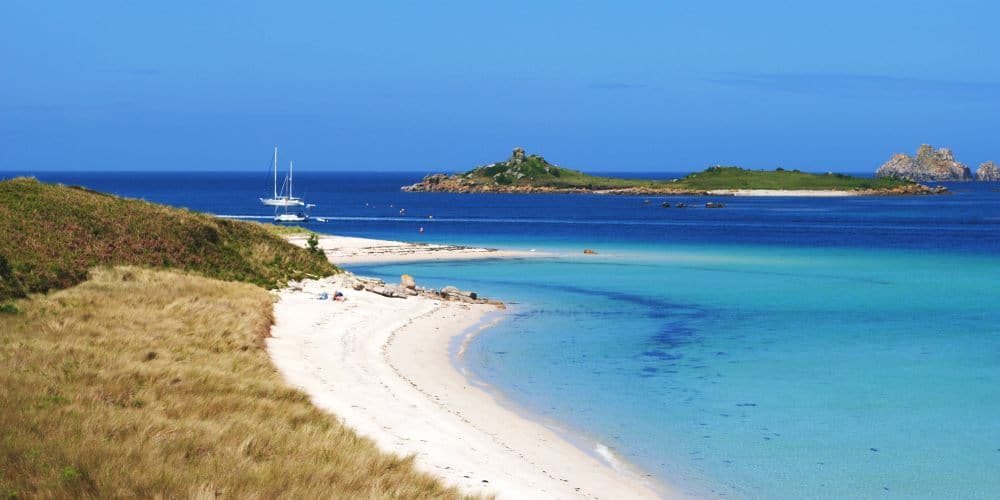 Isles of Scilly
Proud locals describe the Isles of Scilly as 'a place like nowhere else in England', and they're right. On a sunny day, the Isles of Scilly could easily be mistaken for a Caribbean paradise. An unspoilt haven of natural beauty, Scilly takes just 15 minutes to reach by private seaplane from Lands End – or a scenic hour from Exeter.
There are five separate islands, with St. Mary's being a particularly good option for families. Kids will enjoy the two play parks and skate park, as well as horse riding, soft play and the local leisure centre. For more adventurous family members there is the rare option of snorkelling with seals.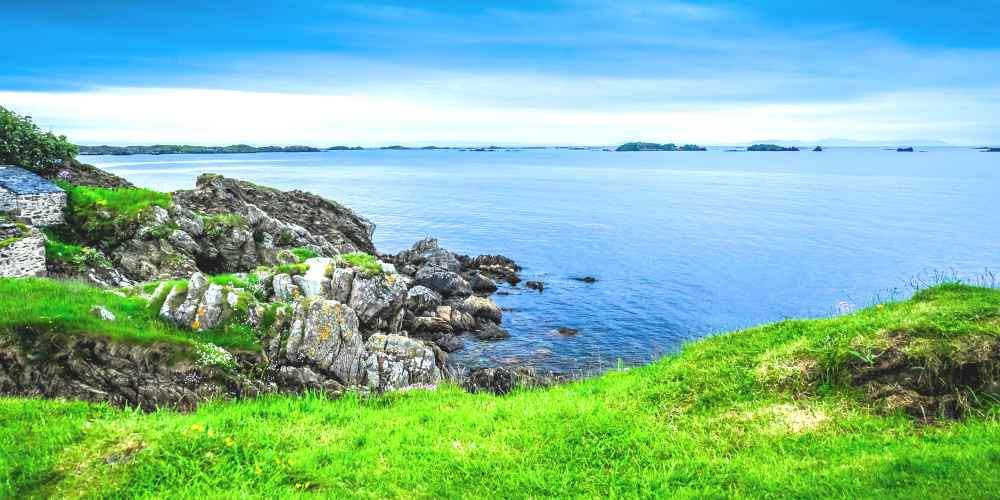 Islay, Southern Hebrides, Scottish Isles
With no less than eight whisky distilleries and only 3,228 permanent residents (that's one distillery per 400 people), it is no surprise that Islay boasts the name of the Queen of the Hebrides. After the adults have checked out the world-famous local specialities, head down to the gorgeous coastline where you can spot some of the plentiful wildlife. Islay is the perfect place for little ones to go wild and have a nature-centred, unplugged getaway. The whole family can enjoy horse riding or bike tours around the island and there's a great choice of places stay, ranging from cosy hostels to five-star guest houses.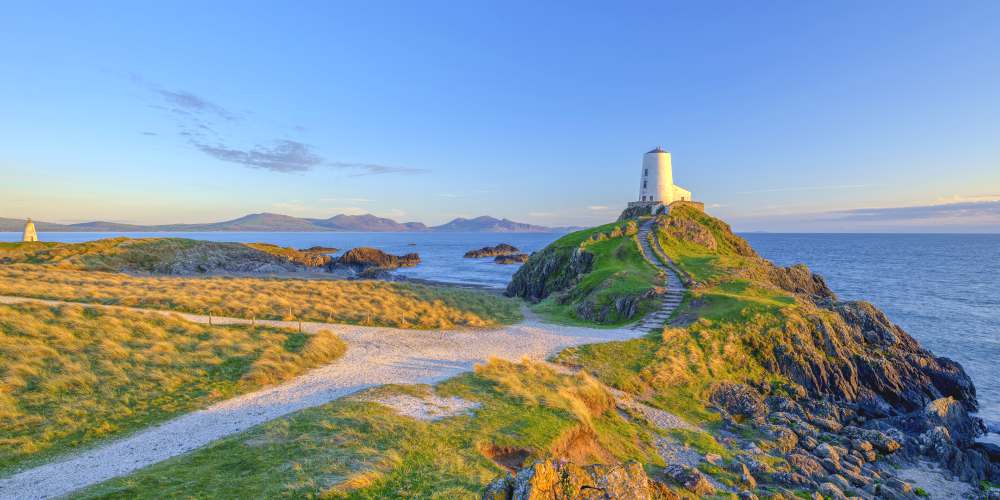 Anglesey, Wales
Thanks to Anglesey's ancient heritage you're never more than a stone's throw away from a medieval castle, old copper mine or small town with an amazing story to tell. Farmers markets are great for meeting locals and stocking up on chutneys and cheeses. Or you can head out to one of the stunning scenic spots on the coastline. Kids will love the Anglesey Sea Zoo, (Wales' largest aquarium) and can get up even closer to wildlife at the Anglesey Hawking centre. Or go for it and hire a sea kayak or try scuba diving. Anglesey's also the island for fun stays in traditional yurts and eco-huts.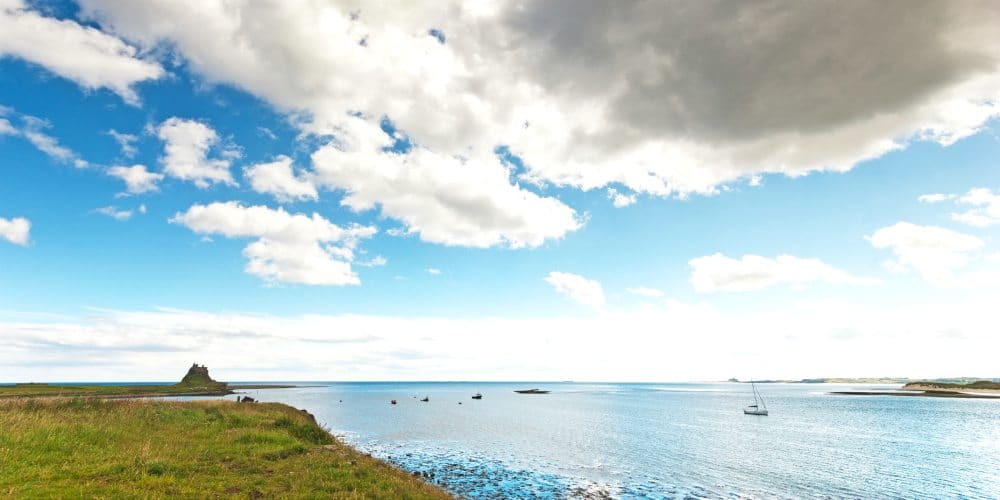 Lindisfarne, Northumberland
As one of the first British regions to be raided by Vikings, Lindisfarne has much to offer in the way of fascinating history and captivating tales. Forget desks and history textbooks; children will be enthralled as they make their way around the island to the sites of recorded massacres and plunder. Must-visit historic sites include Lindisfarne Castle and Lindisfarne Priory; their more valuable relics can be found in the nearby English Heritage museum. The island's also fantastic for bird watching, so bring binoculars and download a British bird guide app.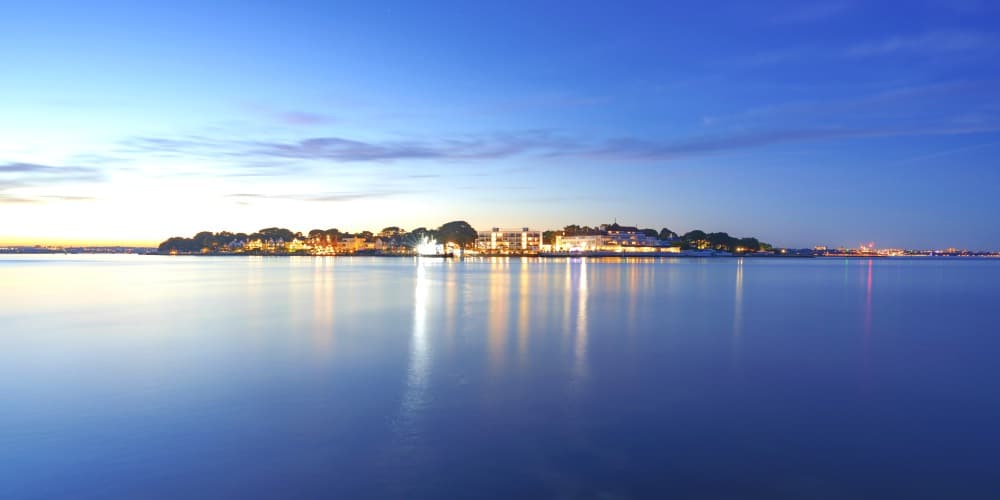 Brownsea Island, Dorset
Formerly the home of a recluse who banned the public from setting foot on the island, Brownsea is now a fun island escape for families looking for nature and wildlife adventures. It's famous as a habitat of rare red squirrels, kids will love exploring its squelchy swamps and staying in quaint seaside cottages adds an even more vintage Famous Five feel.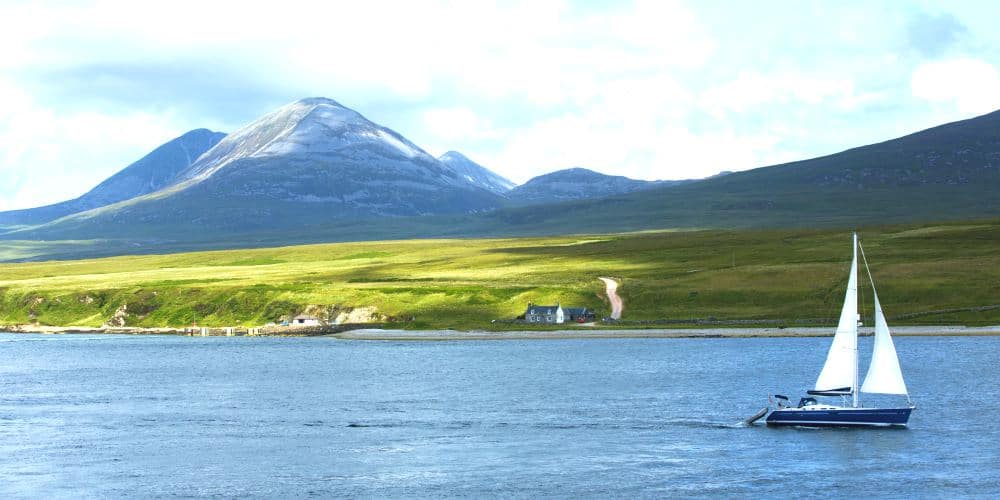 Jura, Scotland
The natural beauty of this rugged island provided the tranquil environment for George Orwell to pen 1984. Its original title, The Last Man in Europe, was probably inspired by the sense of wilderness that you can't help but feel when you stay on the island. With a population of less than 200, this is the ultimate Scottish island for escapists. Kids can spot golden eagles, otters and  deer. There are Iron Age forts and ancient burial grounds to explore and, when you want to cosy up in the evening, try a family-run local hotel.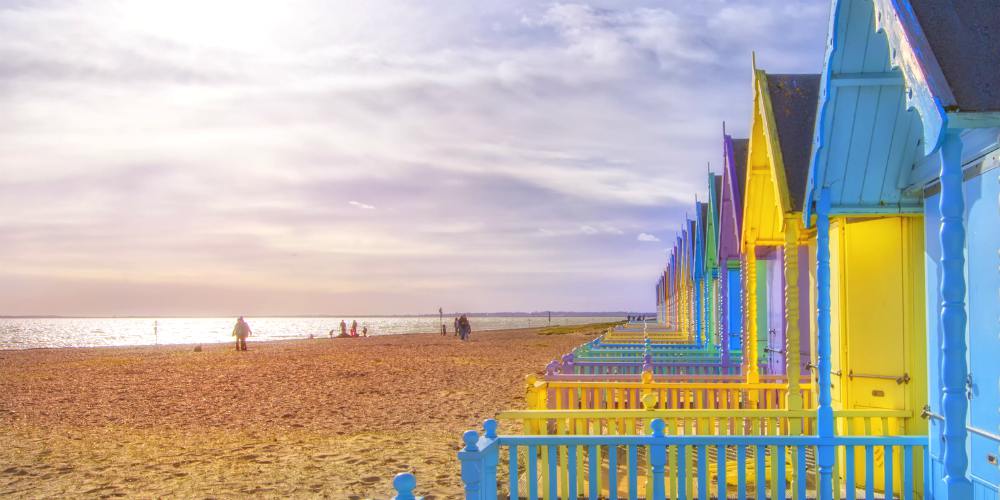 Mersea Island, Essex
Mersea is the UK's easternmost inhabited island. It's only seven square miles across and easy to explore in a day, even for younger kids. Mersea's sandy beaches are ideal for sandcastles and paddling. Fishing and sailing trips are fun here too, and there's crazy golf – of course.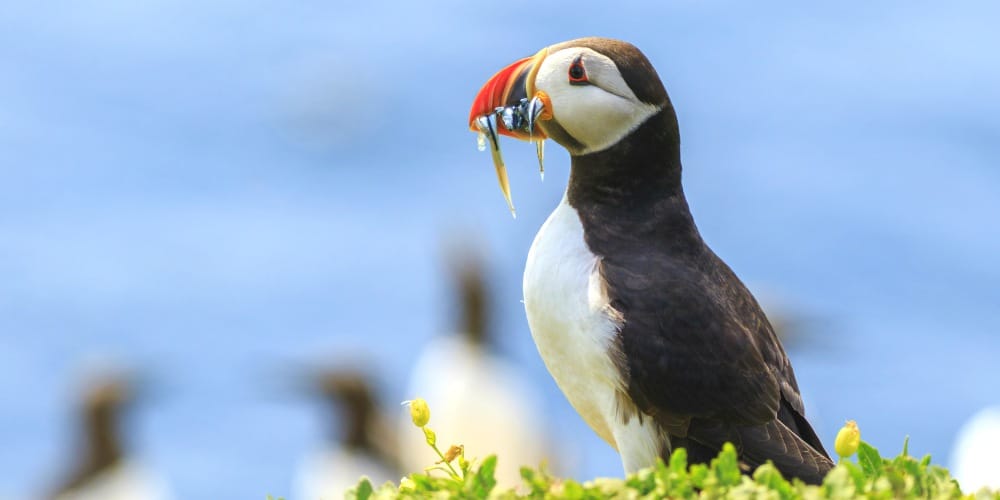 Lundy Island, Devon
Lundy Island boasts an impressive history. Archaeologists have found evidence of Iron and Bronze Age settlements here and it's known to have been inhabited for at least 3,000 years. History aside, Lundy's famous for wildlife and home to 140 different bird species including irresistible puffins – there's a breeding colony of grey seals too. It's also a great island for families looking for something original when it comes to accommodation; think lighthouses, fishing cottages, historic castles or Georgian villas.
Looking for more gorgeous places to virtually explore right now? Try 15 beautiful beaches kids won't believe are in the UK. And don't forget to follow Family Traveller on Instagram and Facebook and share your thoughts – or just say 'hi'.