Family holidays in Scotland are back on for summer 2021. So now's the time to start planning your next big adventure in the land where wild and wonderful is about 20 minutes' drive from Edinburgh or Glasgow. Of course, mountains, glens and lochs that last for miles are a given north of the border, but how does Scotland score on family attractions that don't come naturally? Very high as it happens. Take a look at just seven of the best Scottish attractions for families this year. We've tried them all and kids will love them, guaranteed. Take a look.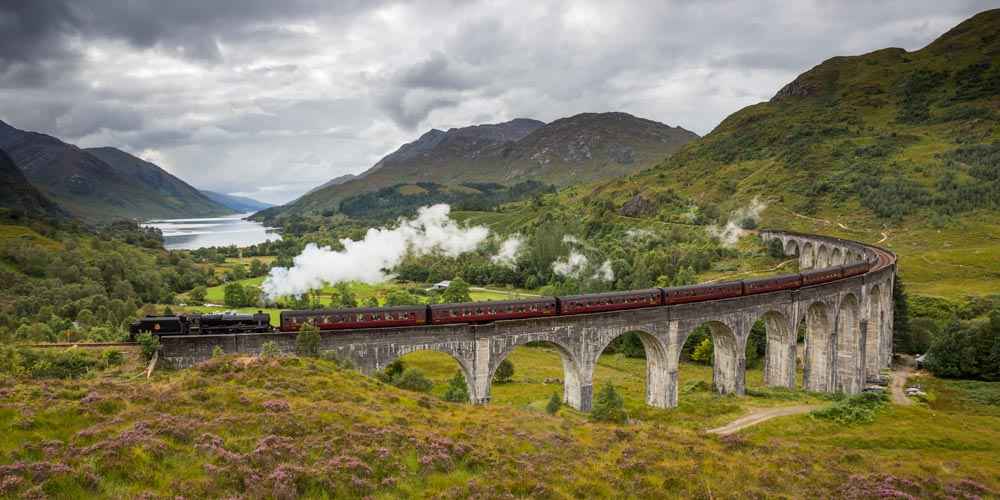 1/7

Scotland's Storybook Trail – every kid's fantasy road trip

Unless you've spent the past two decades or so on a desert island, you'll know J.K. Rowling wrote quite a bit of Harry Potter and the Philosopher's Stone while living in Edinburgh. But did you know you can ride the Hogwarts Express for real in the Highlands of Scotland? The train, which stars in several Harry Potter movies, is actually the vintage Jacobite Steam Train which runs daily April-September from Fort William to Mallaig across the iconic Glenfinnan Viaduct.

Were you aware the Isle of Struay in Mairi Hedderwick's Katie Morag books is really the Isle of Coll? Robert Louis Stevenson's Treasure Island was inspired by Fidra Island in East Lothian? Peter Pan creator, J. M. Barrie, was born in the town of Kirriemuir in Angus? Or Dundee is the birthplace of comic legends like Desperate Dan, Oor Willie and the Bash Street Kids. Follow Scotland's Storybook Trail his year and uncover literary secrets from the Borders to the Outer Hebrides. This is one road trip kids won't complain about.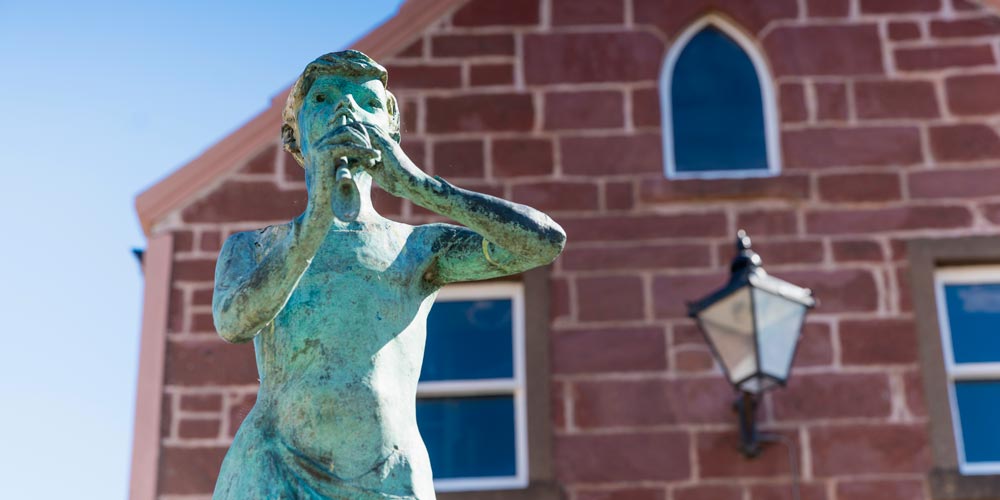 2/7

Moat Brae House & Gardens – the birthplace of Peter Pan

Visit the town of Kirriemuir in Angus and you can wander through the house where J. M. Barrie was born and lived until the age of eight. There's no doubt kids will get a sense of what life was like for a family of 10 children sharing a weaver's cottage in the late 19th century. But if they want a glimpse of the true magic that's woven through Peter Pan, that's to be found at Moat Brae House in Dumfries.

The creator of 'The Boy Who Wouldn't Grow Up' attended Dumfries Academy from the age of 14 and it was the garden of Moat Brae House where he and his friends invented the fantastically daring games that inspired the enchanted island of Neverland, home to Peter Pan and his Lost Boys. Moat Brae House is now the National Centre for Children's Literature and Storytelling and it's open to visitors from early summer 2021.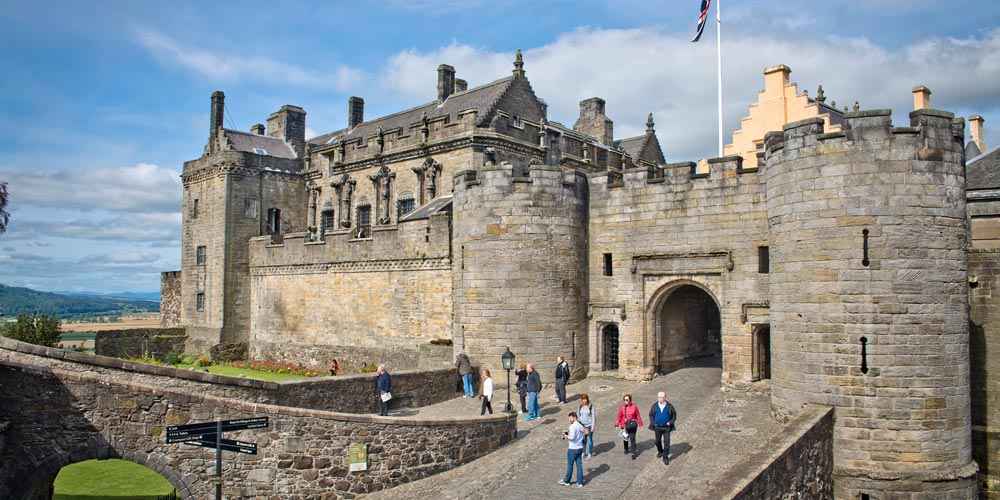 3/7

Stirling Castle – an historic adventure made for kids

Scotland is crammed with castles, but Stirling Castle always deserves a special mention for their efforts to turn history into an incredible adventure for kids. Exciting games around the five Palace Vaults reveal how and why the castle was built. Delving into the dressing-up box lets kids feel what it was like to be anything from a medieval knight to a court jester. They'll be thrilled to discover the secrets of the Stirling Skeletons; journey into the past to meet servants of the Royal Stewart Court; or join in a kid-size History Hunter Tour. And when a breather's needed to assimilate, there's the Queen Anne Garden to play around too.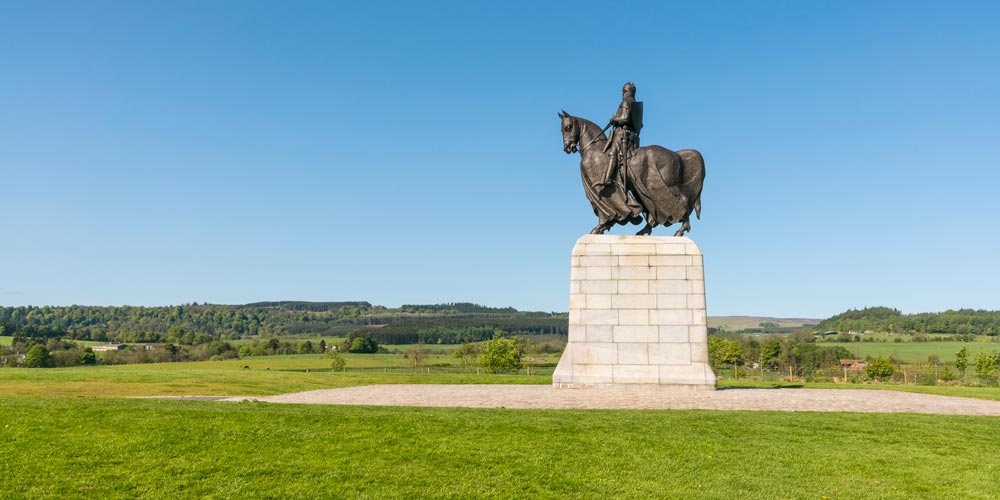 4/7

Battle of Bannockburn Visitor Centre – a virtual playground for wannabe warriors

The multi-award-winning Battle of Bannockburn Visitor Centre doesn't immediately evoke a 14th century battlefield. Inside it's a different story altogether. Here the Battle of Bannockburn Experiences immerses families in history through 3D technology, interactive wargames and virtual experiences. Kids even have the chance to rewrite history, work out a new combat strategy and lead troops to victory – or not – on their own battlefield. And parents versus kids is a very popular reinterpretation of the original north/south battle. Revive friendly post-fight relations on a walk round the memorial park. You can't miss the enormous bronze statue of Robert the Bruce, but look a little harder and you can also see where he victoriously raised his Royal Standard.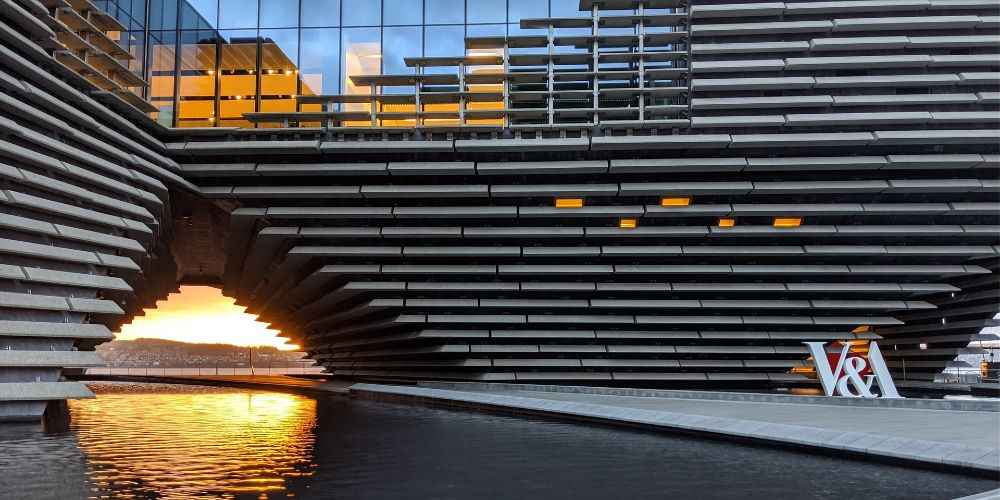 5/7

V&A Dundee – Scotland's very kid-friendly design museum

V&A Dundee sits on the city's waterfront and was a bit of an international superstar even before snagging a glamorous 2019 role in HBO's Succession. TV appearances aside, this spectacular looking museum has an incredible line-up of activities for kids, even though it only reopened in mid-May this year. Follow the family-friendly Selkie Trail round the V&A and young visitors get an Official Explorer stamp at the end. Teens will like Night Fever: Designing Club Culture, as well as the complex and fascinating Assemble: Making Room. And if when you need a break, the brilliant Heather Street Food pop-up truck is also back at the V&A Dundee for 2021.
6/7

Glasgow Science Centre – explore two acres of amazing

Everybody has great things to say about Glasgow Science Centre. It was described as 'brilliant' by Lonely Planet and featured in their 2019/20 Great Britain Guide. VisitScotland gives it five stars for quality, and if the looks of astonishment and wonder on kids' faces are anything to go by, every one is well deserved. The centre's designed to appeal to all ages and even has Little Explorer Days for under-fives – there's plenty for them to see and do on an ordinary day too. Older kids love the Science Show Theatre, IMAX cinema and Planetarium. Interactivity is pretty much endless, and families can expect to get hands on with everything from building their own rollercoaster to putting on puppet shows and puzzling through the Ames Room and Whacky Salon.
7/7

Dynamic Earth – time, space and world travel in Edinburgh

Plenty of family attractions are interactive but Dynamic Earth is the one that takes kids round the world on a 4DVENTURE. They can gaze up at the Aurora Borealis, feel the chill of an iceberg beneath their fingertips, or enjoy the sensation of soaring through skies and diving deep into oceans. The ShowDome Cinema is impressive: think blistering surround-sound, 360˚ digital dome technology and one-of-a-kind movies. There's a lot of learning going on here, so pay attention, you may be expected to answer questions on the way home.
Looking for fun stuff to do with little adventurers? Check out UK theme parks for younger kids. And remember to follow Family Traveller on Instagram and Facebook for travel news and ideas – or just to say 'hi'.