Tresco Island is one of the Scilly Isles, the first place summer arrives in the UK and the last place it leaves. Travel writer, Jane Anderson, finds out why this little patch of paradise appeals so much to families and why they can't resist returning, year after year.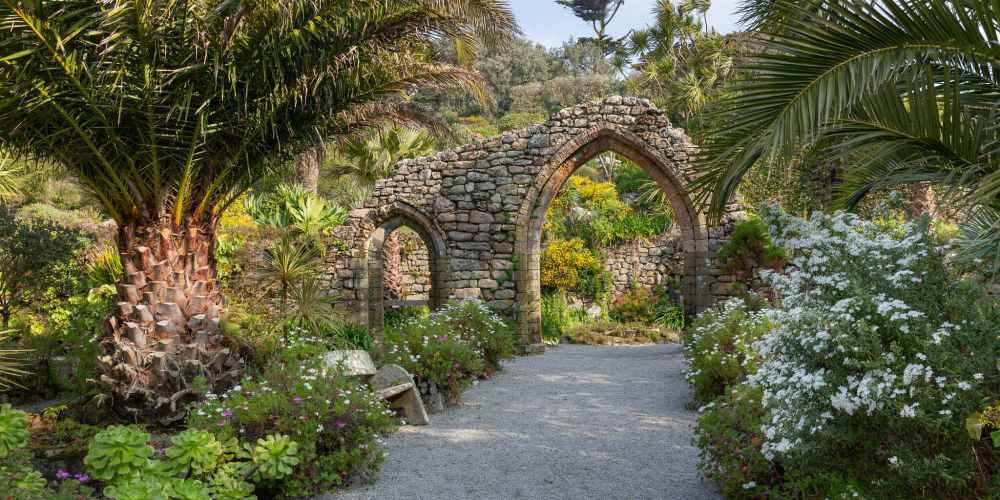 As you disembark the smart inter-island ferry at New Grimsby pier on Tresco Island, you'd be forgiven for thinking you'd stepped into a children's adventure book (take your pick from Swallows and Amazons, The Famous Five or Treasure Island). Owned by the Dorrien-Smith family, Tresco Island is one of five inhabited Scilly Isles, the tiny archipelago, just 28 miles from the tip of Cornwall.
It's one of those places that once discovered is never forgotten. In fact, so beloved is miniscule Tresco Island with a micro climate that allows tropical palms and lavish succulents to flourish, that families come back year on year and pass down properties through generations.
Its dreamy white-sand beaches and clear azure waters are perhaps more reminiscent of the Maldives than they are of Cornwall. It's only the water temperature that betrays the illusion; not that it's a problem for enthusiastic toddlers splashing in the shallows or push-the-boundaries teens leaping off the pier.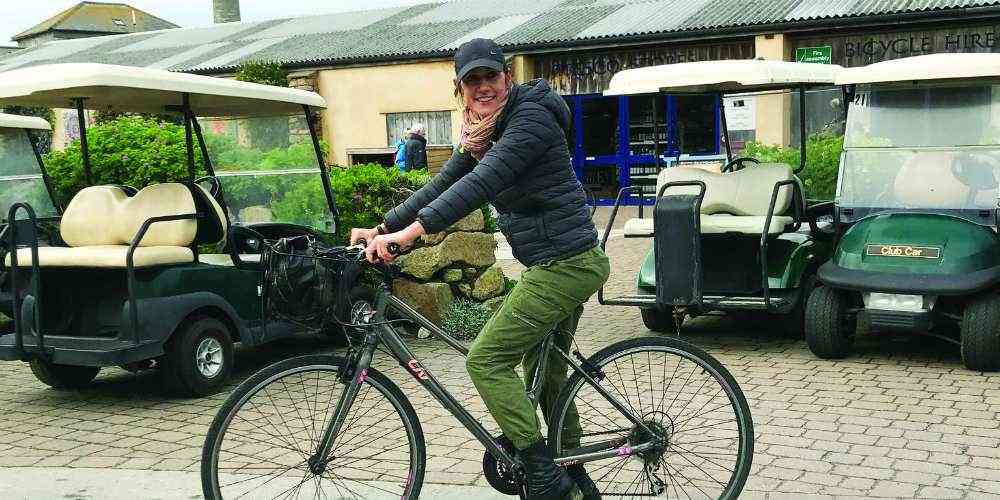 A first stop for families is the bike hire station. Being a car-free island, cycling is idyllic and safe here, stopping at quirky little honesty stalls en route selling shell jewellery and pot plants, or popping into Gallery Tresco with its local artists proudly on display, and coming across view after gorgeous view.
Interiors geeks will love the Lucy-Tania shop, where you can pick up glorious material and cushion covers, curated and created by the crafts people who make all the tasteful soft furnishings for the holiday cottages.
As you cycle around, you'll gradually piece Tresco Island together by its landmarks, such as Cromwell's Castle or the Old Blockhouse, a fortification built in 1548 by the government of Edward VI to protect the island against French and Spanish aggression, with awesome views over to neighbouring St Martin's.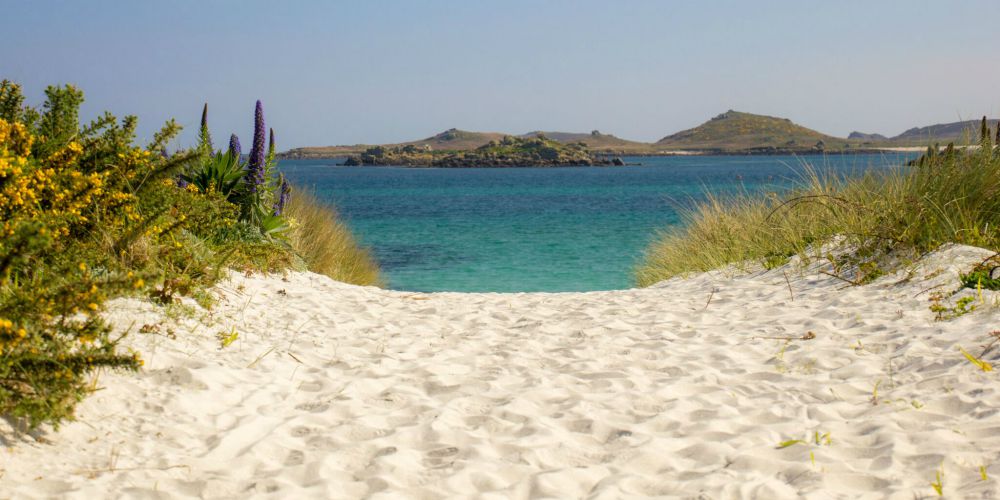 Across scenic Old Grimsby Bay, don't miss a slap-up pizza lunch at the Ruin Beach Café with its idyllic beach setting. Parents can relax over a bottle of wine and a seafood platter and still keep an eye on kids pottering around the glorious stretch of beach.
Flora and fauna is a key attraction here, thanks to the impressive Tresco Abbey Garden. Kids will feel like Alice in Wonderland as they wander around this botanical dreamland, coming across giant bromeliads form New Zealand, alien-like protea from South Africa, shell grottos and benches clad in moss and lichen.
The family-friendly accommodation on Tresco Island goes above and beyond with a selection of cottages sleeping up to 10 people. These range from cosy traditional cottages dotted across the island, to New England-style beachfront Flying Boat Cottages, to luxurious Sea Garden Cottages on the east coast of Tresco.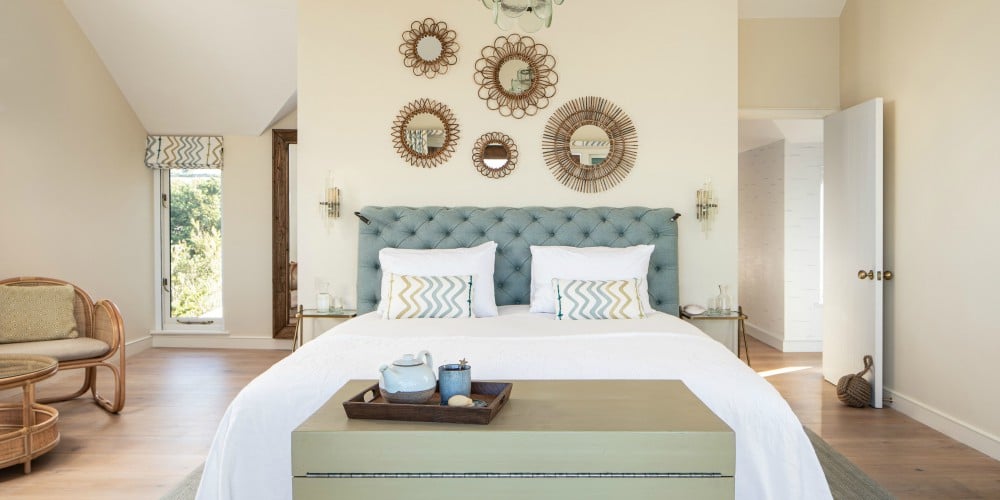 Seabreeze has five ensuite bedrooms, open-plan kitchen and dining space, sumptuous lounge and ample outdoor space including yoga deck, fire pit and seafront garden.
Inside it's all classy coastal cool in the living space and muted tones and calming pastel hues in the lounge. Each bedroom has a different but complementary colour palette and the luxury of a Roberts radio! Lighthouse cottage is also under construction this winter, and it will have four ensuite bedrooms.
Families can dine out around the island or head to Tresco Stores and Deli (more mini Fortnum and Mason than mini mart) to stock up. There's also a gorgeous wellness centre with indoor and outdoor pool and spa at this Tresco Island haven.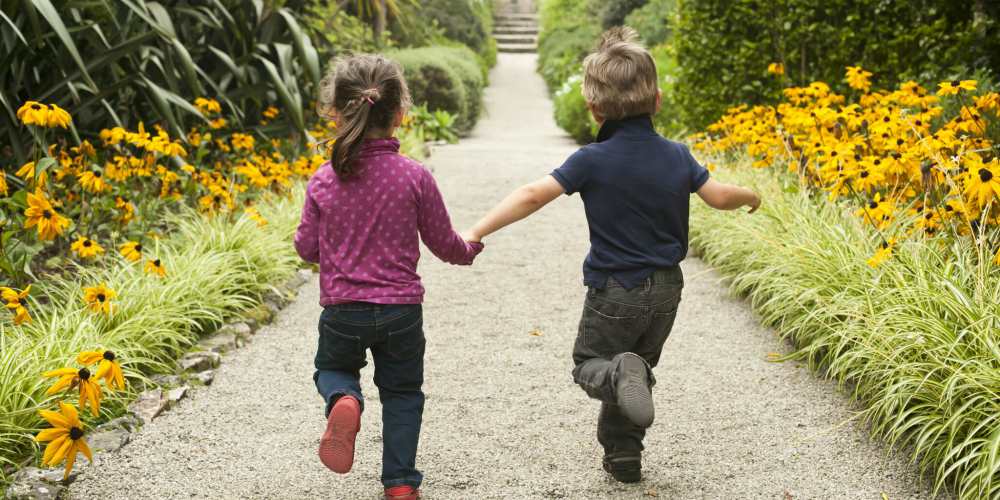 Getting to the Scillies
Penzance is the gateway to the Scillies by Scillonian III ferry. Or you can fly from Land's End Airport with Skybus – Penzance Helicopters also has service from the mainland to both the main island on St Mary's and Tresco Island.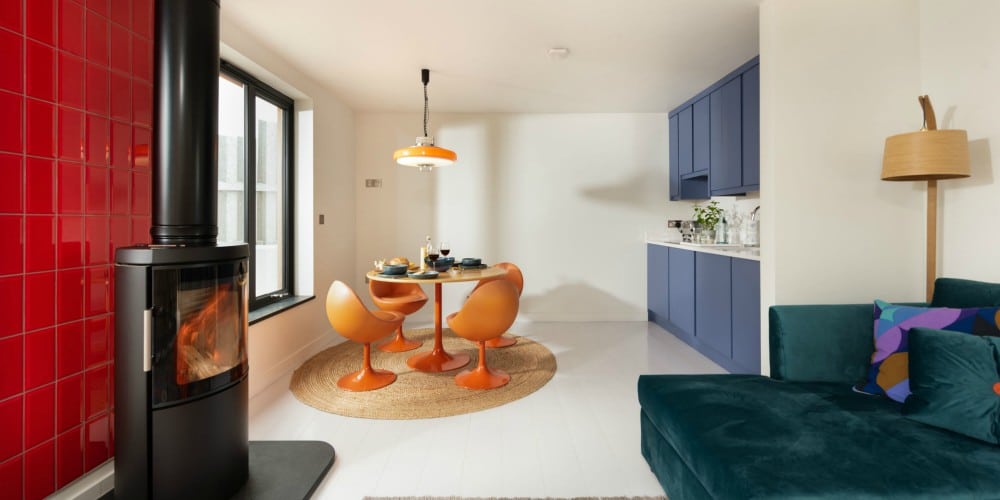 Stylish stays in Penzance
For parents who who still crave that boutique hotel experience, there are two gems in town that happily accommodate families en-route to Tresco Island. The Artist Residence boutique hotels have built a reputation as some of the most innovative in the UK, and the Penzance property is no exception.
Families can book into the cosy three-bed cottage with its own built-in bunk beds, a separate twin/double room and a master suite. And don't miss dinner in its rustic smokehouse restaurant, The Cornish Barn, where kids can feast on local burgers with a side of sweet potato fries.
The Chapel House is an imposing Georgian mansion with the most beautiful lounges filled with light and art. Hidden away in the garden are two fabulous two-storey family apartments. Give the kids the sumptuous bedroom downstairs with its monsoon shower. And once they're safely tucked up, head up the wooden stairs to the kitchen cum lounge with its plush sofa bed, wood-burning stove, balcony and panoramic views of St Michael's Mount.
Ready to plan next year's beach holiday with kids? Take a look at 10 of the best beaches in Europe for babies and toddlers. And don't forget to follow Family Traveller on Instagram and Facebook for more family holiday ideas for this summer and beyond.