Breathtaking rock formations you'll want to see in real life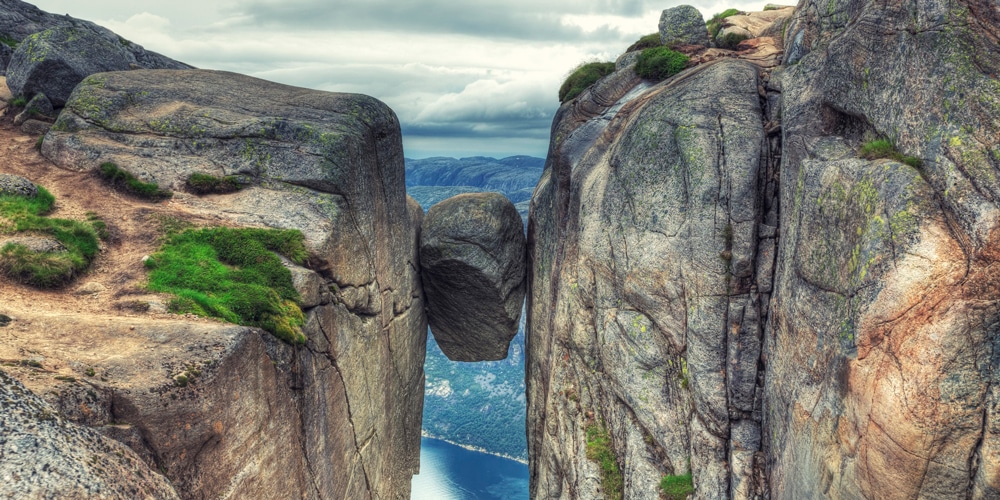 1/9

Kjeragbolten, Norway

One of the world's most vertigo-inducing photo spots, the Kjeragbolten boulder at the top of the Kjerag mountain is a stunning natural attraction that is great for families with teenagers. Hiking up to the boulder, visitors can see the glacial deposit wedged in between two cliffs with sheer drops either side. There is a 984 metre drop below, so photos from the safety of the nearby mountain is recommended. After taking some pictures why not head to a nearby fjord and rent a kayak to get up close and personal with nature? There is also a 'Florli 4444' trail that includes 4444 wooden steps- the longest of its kind in the world- that head up the mountain for terrific views.