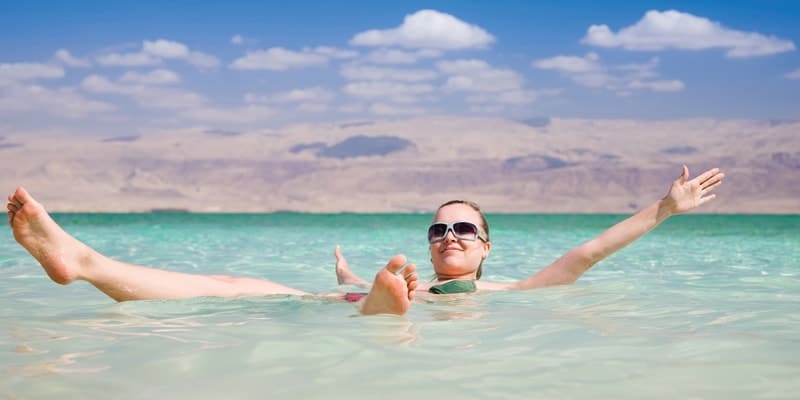 1/11

 Jordan
9 days' half-board at hotels, camping and guesthouses, £990pp (tailored dates)
The mysterious ruins and historical artefacts of Jordan are perfect for a family who want to dive into an incredible ancient culture. Watch re-enactments of Roman chariot races in the amphitheatres; hike up to the 'high place of sacrifice' to hear gory tales and visit old fortresses to fulfil any history buff's holiday dreams!
For others, floating in the Dead Sea, enjoying a soothing mud bath and taking a camel ride into the desert will tick their travel boxes.
What
9 day tour including transport; guide; activities; half-board mixed accommodation.
Where
Jordan
Price
£990pp
For more information and to book, visit Responsible Travel
2/11

 Horse-drawn caravan in Cumbria (sleeps 5)
4 nights self-catering, 7-11 August, £800
This is the stuff of classic childhood tales; a brightly-painted wooden gypsy caravan is pulled along quiet country roads by a Shire horse. Situated in the quintessential English countryside of Cumbria, 'Wanderlusts' caravan holiday campsites are perfect for those looking for a quiet break from day to day life.
Each day you will be taken by your gentle giant to another site to get that real nomadic experience and after a little tuition from the brilliant owners you can even take the reigns yourself! Nearby are famous natural sites such as Lake Windermere for day trips.
What
4 nights' self-catering accommodation in a gypsy caravan (different campsite each night), 7-11 August
Where
Cumbria, the Lake District, UK
Price
£800
For more information and to book, visit Wanderlusts
3/11

Vietnam
15 day tour, B&B accommodation, £1095pp (tailored dates)
If the hustle and bustle of Thailand is too much for you but you still want to explore South-East Asia, this Vietnam break could be ideal for your family. Starting in Hanoi and finishing in Saigon, visitors see the whole length of this beautiful and mysterious country.
Ride bicycles on tiny islands, try a Vietnamese cookery class and stay with a local family as you make your way south. Kids will get a vibrant education as they visit museums, experience local transport and sample new and exciting cuisine on this unique adventure!
What
15 day tour including transport; guide; activities; accommodation with breakfast and some other meals.
Where
Vietnam (starting in Hanoi; flights not included)
Price
£1095pp
For more information and to book, visit Responsible Travel
4/11

 Marrakech & Mountains Family Trek
7 nights gite and riad accommodation from £482pp (tailored dates)
This trip encompasses a perfect blend of culture and activity, making it a great option for a family holiday. Enjoy Moroccan dinners on a roof terrace; trek through the mountains on local mules and visit spectacular waterfalls. Kids will love the experience of riding through villages and picking out the best picnic spots.
The second half of your holiday will be spent staying at a traditional riad in Marrakech and enjoying the buzz of the Medina or taking a trip to the Majorelle gardens designed by Yves Saint Laurent.
What
A two-centre, 7-night holiday including mule trek and city visit (including all meals on the trek and B&B riad in Marrakech). Flights not included.
Where
The Atlas Mountains and Marrakech, Morrocco
Price
£482pp
For more information and to book, visit Tour dust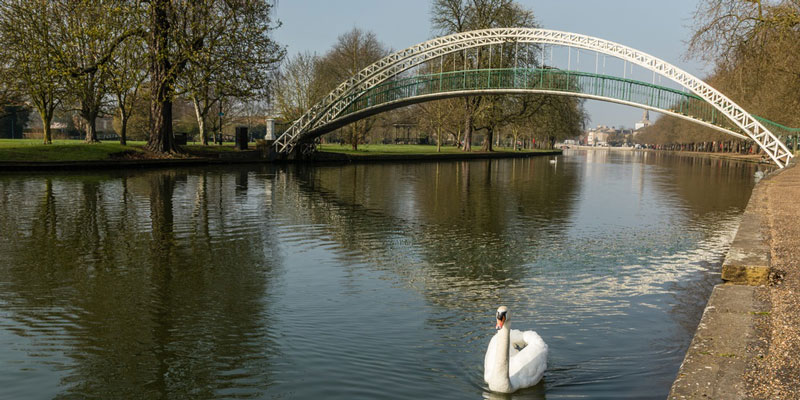 5/11

 Survival and canoeing weekend, UK
19-20 August, £175pp
For something really different, why not take the kids on an overnight adventure where you can put your survival skills to the test. Learn how to pack up a canoe for a multi-day trip and after tuition from an experienced guide, take it out on the river and paddle down the River Ouse to your camp for the night.
Learn how to set up a traditional bell tent, or go really wild and make your own shelter out of a tarpaulin! Enjoy some bushcraft-related games before sitting around a campfire and learn how to cook a loaf of bread perfect in a Dutch oven. The next morning carve your own cooking utensils and cook a hearty lunch over the fire, before heading out onto the river for your final stretch.
What
A two-day (one night) survival camp with food, equipment and instruction provided.
Where
Bedford, UK
Price
£175pp (minimum age 8 years; tailored trips for younger children available on request)
For more information and to book, visit Woodland Ways
6/11

 Grand American Family Adventure
14 nights' self-drive with mixed accommodation from £1265pp (tailored dates)
For children aged 10+ this is the perfect USA adventure with a mix of sightseeing, activities and down-time. Arrive to the glittering lights of Las Vegas before heading out into the desert to visit two National Parks.
Check out a real-life rodeo and climb into a slot canyon; don't forget to look out for dinosaur footprints as this area was once a hub of dino-activity! When you hit the road towards your white-water rafting expedition, leave plenty of time to stop at a classic American roadside diner.
What
14 nights' car hire and accommodation with suggested itinerary
Where
Las Vegas to Glenwood Springs, West Coast USA
Price
£1265pp
For more information and to book, visit Tour Dust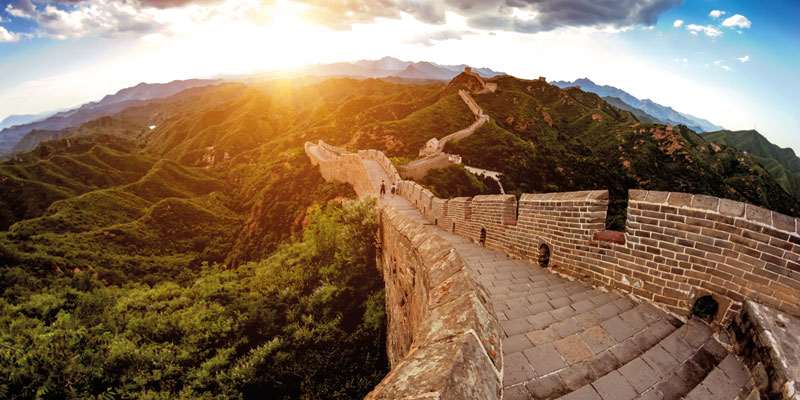 7/11 

Ancient China educational holiday
9 nights' B&B accommodation plus flights, £3895pp (tailored dates)
Go back in time to explore the enchanting world of China as it was hundreds of years ago. Visit the famous Hongqiao market with its stalls piled high with pearls; take a pedicab through the old streets of Beijing and see Xi'an, the final stop on the infamous Silk Road.
Kids will love climbing atop the Great Wall of China, exploring endless rice paddies and imagining themselves 200 years BC among the Terracotta Warriors.
What
9-night tour including B&B accommodation; activities; guide and transport plus flights from UK
Where
China (various cities)
Price
£3895pp
For more information and to book, visit Abercombie Kent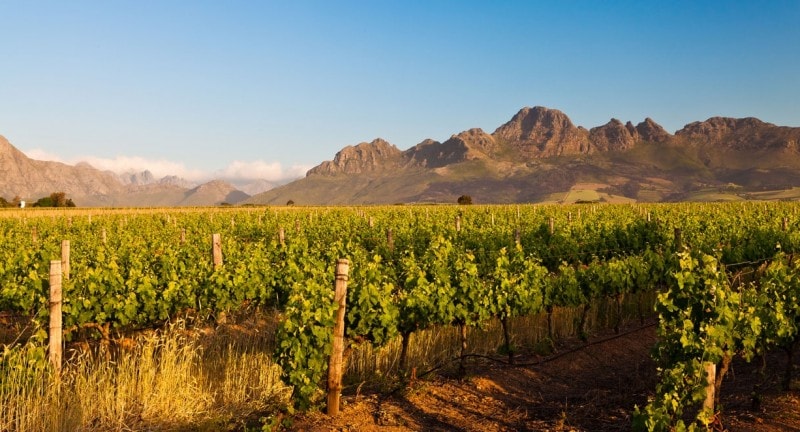 8/11 

South Africa Family Garden Route
12 days self-drive holiday, £1330pp (tailored dates)
This is a prime holiday for families who love to safari but also want to experience another side of South Africa. Starting in Cape Town, climb up the majestic Table Mountain and breathe in the view of the city and ocean. Head to Simons Town to see the resident colony of beach penguins, or pop over to Stellenbosch to see the vineyards that produce the region's excellent wines.
Then take your car down the coast to spot whales in season, heading inland to explore some extraordinary caves and more local wildlife. Finally, indulge in a three day ultimate safari complete with game drives, walking safaris, canoeing and much more!
What
Self-drive self-catering holiday including 12 days of suggested itinerary (flights not included)
Where
Driving from Cape Town to Port Elizabeth, South Africa
Price
£1330pp
For more information and to book, visit Tribes
9/11 

Galapagos and Ecuador exploration
11 night tour with B&B accommodation, £3395pp (tailored dates)
One of the wonders of the natural world, the Galapagos islands are high on our bucket list! On this multi-centre holiday visit the world's highest capital city of Quito and soak up the vibrant colours and festival atmosphere.
Tour the old town and browse the largest indigenous market in Latin America, with sights and smells to delight. Then depart the mainland for the Galapagos islands and see the famous giant tortoises, other reptiles and blue-footed boobie birds.
What
Flights plus 11 nights' B&B accommodation, transfers and excursions
Where
Ecuador and the Galapagos islands
Price
£3395pp
For more information and to book, visit Abercombie Kent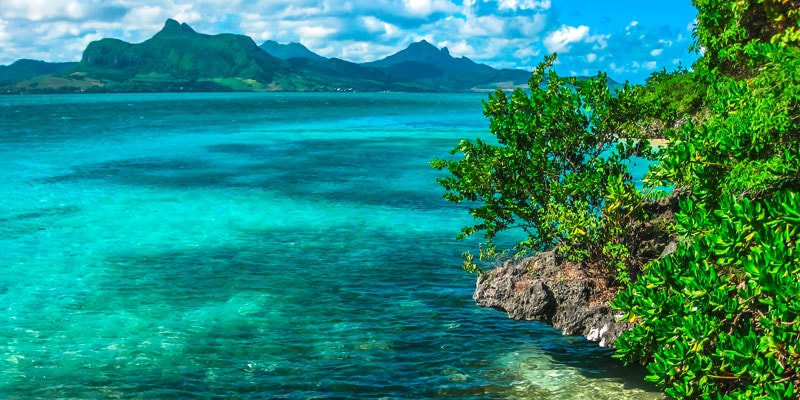 10/11 

Mauritius Valley and Coast
10 days' half-board accommodation, £1300pp (tailored dates)
Explore the tropical paradise of Mauritius on this relaxing family adventure. As close to a 'honeymoon with kids' as a holiday gets, this trip allows the whole family to unwind in beautiful scenery. With hotels near National Parks and set in tropical gardens, it is a great opportunity to learn about the flora and fauna of the island.
For the more active members of the family there are once-in-a-lifetime trips such as a dolphin-watching expedition and catamaran sailing. Finish your holiday with spa treatments and visits to soak up local culture at the nearby museums and markets.
What
10 day tour from the West to East coast; half board accommodation in several hotels; transfers (excluding flights)
Where
Mauritius
Price
£1300pp
For more information and to book, visit Tribes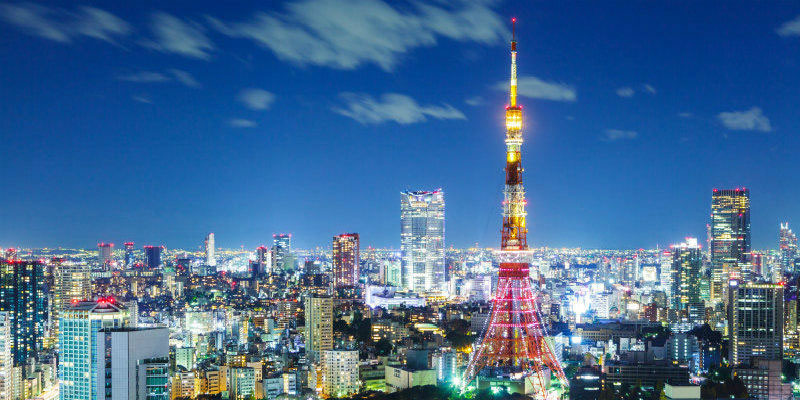 11/11 

Japan cultural adventure
B&B accommodation, 12-25 August from £3213pp
The original home of all things kawaii, Japan is where the ancient and modern meet in a whirlwind of fascinating culture. Eat fresh sushi at the world's largest seafood market and take in a panoramic view of Tokyo from a 243-metre tall building.
Later in the week, relax in authentic hot springs and take your camera to a stunning bamboo forest near Tenryu-ji Temple. Finish the trip by trying yohur hand at Samurai sword dancing!
What
Flights plus a 14 night-tour of Japan; a variety of accommodation; tour guide; breakfast and some dinners.
Where
Tokyo, Hakone and Kyoto, Japan
Price
From £3213pp including flights
For more information and to book, visit Responsible Travel