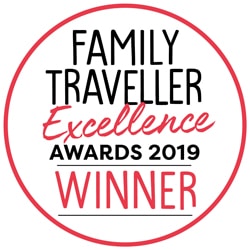 Jo Humphries and family go full rock 'n' roll VIP at the Hard Rock Hotel, Riviera Maya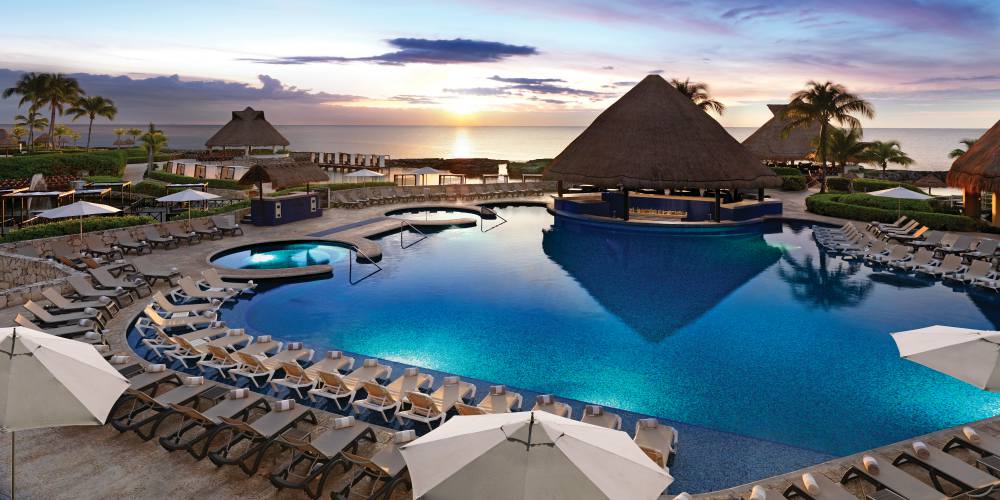 'Eeeeee' came the shriek of glee from Claudie, legs dangling as she whizzed down the wire overhead, landing on the beach below. It was an impressive entrance into the resort, fresh from the airport taxi, but she'd been so excited to learn our hotel had its very own zip line that I'd promised we'd make it our first stop on arrival. The landing was slightly less impressive, but Claudie beamed as she spat out sand and dusted herself down, encouraged by the fact she had plenty of time to perfect this manoeuvre.
We had arrived for a week-long stay at the iconic Hard Rock Hotel, Riviera Maya. With year-round temperatures in the mid to high 20s, and fringed by the warm water and sparkling white sand of the Caribbean, it was the perfect end-of-term escape from the wintry weather at home.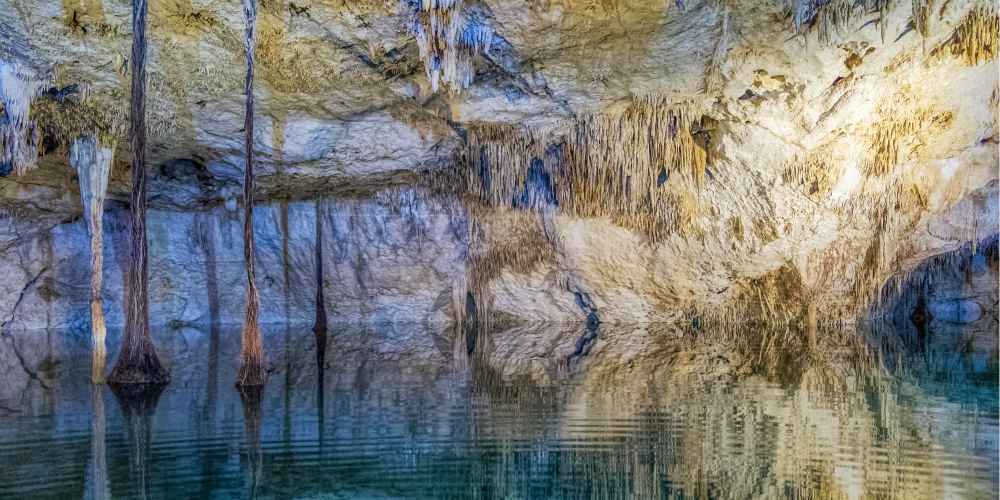 Situated on Mexico's Yucatan Peninsula, Riviera Maya is a heavily developed tourist haven, abundant with attractions, which include the Mayan ruins of nearby Chichen Itza and Tulum , and the must-see marvels of the cenotes, as well as the ever-popular Xcaret ecopark, a destination resort with over 50 natural and cultural attractions.
Among the many hotels in the area, the Hard Rock Riviera Maya is fast becoming an attraction itself. Clearly with kids and fun at the top of its agenda, the hotel has reinvented the all-inclusive experience.
With two teenage boys and a seven-year-old girl, our family is at the point where the age gap feels as big as it ever will and it can be hard to find a holiday which suits everyone's idea of fun, but a week at the Hard Rock meant, refreshingly, that this was a non-issue.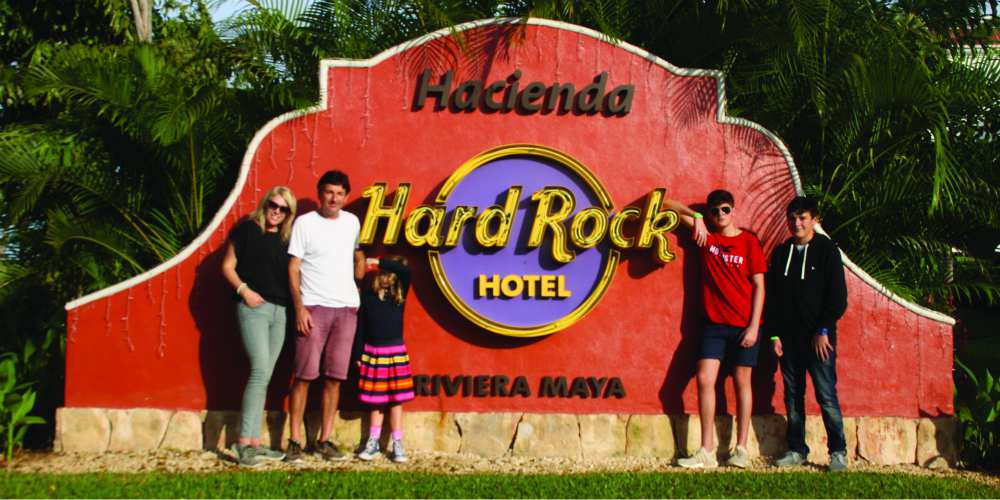 Hard Rock is a huge brand in America – much bigger than in the UK – which is ironic, given it all started with a lone café in Piccadilly, London in 1971, but the rock 'n' roll memorabilia for which the brand became famous is a still a major theme. Instruments and costumes belonging to some of the world's most successful musicians are on display and famous song lyrics pop out from the walls throughout the hotel. The rock 'n' roll theme extends to the guest experience too, encouraging you to channel your inner rock star and enjoy the facilities much as you might a VIP backstage pass.
Ensuring its musical legacy impacts on its younger audience, Hard Rock has recently launched a partnership with Kidz Bop, the number-one music brand in the USA, with sales of 16 million albums and counting. Mini-guests are given the chance to live out their wildest pop-star dreams. Greeted in the Pop Star lounge by their own personal tour manager, kids can choose a band name, learn a cool set of dance moves, create a costume and perform in their very own show.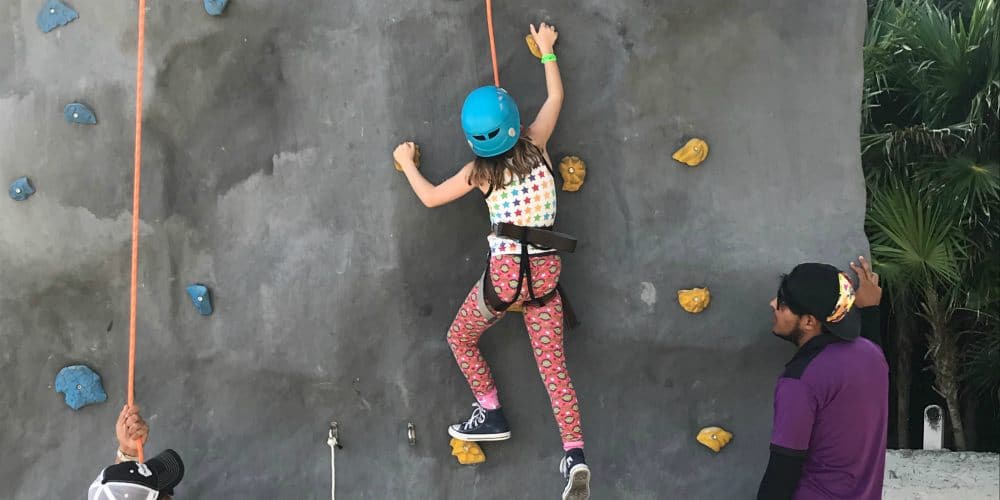 Having resisted kids' clubs on previous holidays, Claudie was bowled over by the daily entertainment programme, which includes foam parties, ice-cream socials and obstacle racing in the pool. She also loved the challenge of the climbing wall, which she raced off to daily to be welcomed by the friendly safety-guide team, helping her into the harness and shouting words of encouragement as she edged closer and closer to the top as the week wore on.
We were staying in one of the Platinum Deluxe Suites, equipped with a huge Jacuzzi on its roof-top terrace, two interconnecting and very spacious rooms, and wonderful views across the Caribbean, so Sam and Ben, who were committed to a daily revision schedule during our holiday, found it no hardship at all. On request, the ever-accommodating staff even installed an Xbox in the boys' room, which was reward for their homework efforts.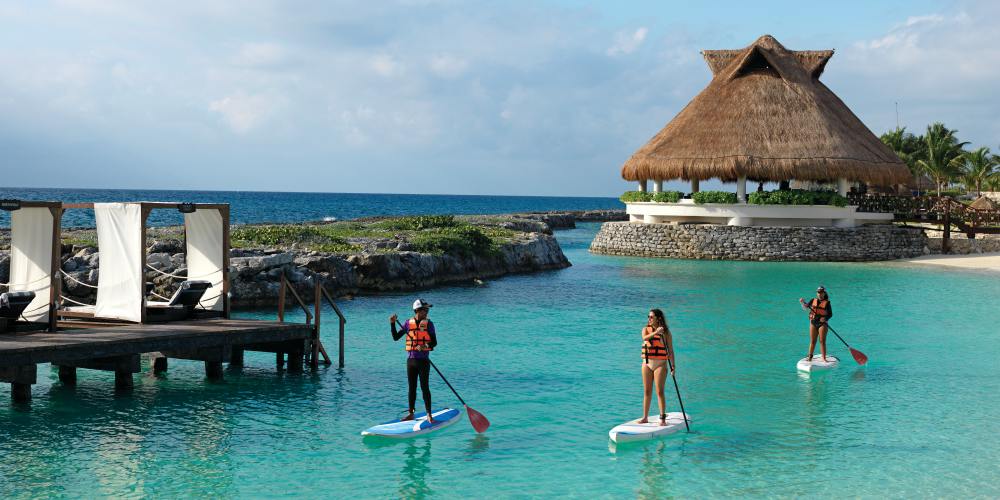 A recent addition to the resort is Woodward, a shrine to lifestyle sports and thrills, and designed for all skill levels. I initially felt faintly annoyed that we'd be missing out on the sunshine, as we signed up for an afternoon session inside, but Woodward is a huge hangar of fun and draws crowds beyond the hotel's guests. We had a brilliant time together negotiating Wrecktangle, a timed obstacle course (think Total Wipeout), climbing, balancing, jumping and… falling!
There's also a trampoline and foam-pit training centre with a gymnastics-style sprung floor. Here Claudie, egged on to jump from a respectable height, managed to acquire a black eye following a misjudged manoeuvre, but she wore it like a badge of honour and was happily telling everyone she had proven as fearless as the boys.
Woodward was launched with skateboarding hero Tony Hawk and there are plenty of ramps, as well as a parkour gym, dry-land snowboarding and skiing. Expert instructors are on hand for each activity, and there is a great atmosphere of bravado and encouragement inside, plus tech-savvy kids can even create their own video in the digital media centre.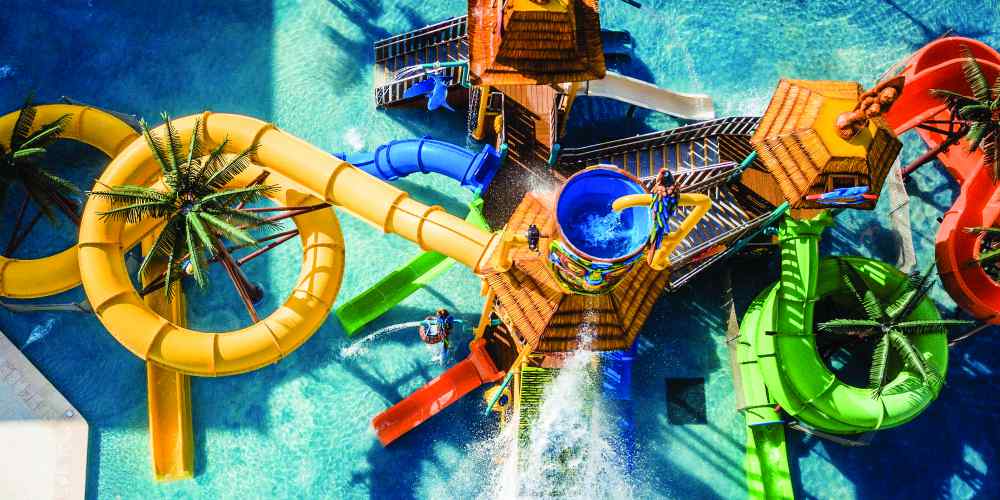 Once the kids had had a taste of Woodward, it was difficult to imagine how anything else would keep them as entertained, so it's a good job that the Hard Rock has also recently installed an actual water park in its grounds.
Rockaway Bay features nine epic slides with different speeds, so it's suitable for all ages. We enjoyed a delicious lunch while the kids whizzed up and down the slides, occasionally coming back to drip water on us and exclaim how much fun they were having.
Both Woodward and Rockaway Bay are open to the public, but access to them is included for hotel guests. In addition, Hard Rock hotels operate a resort credit system as part of its packages, with the credit tied to the room type. We had a generous US$1,500 allowance, which could be used for a vast array of activities and treatments on and off site. All you have to pay is the 20% tax. So, a massage costing US$100 only set me back $20. Frankly, by the end of the week I happily exhausted. Money well spent!
The lowdown
How to book
Best At Travel offers seven nights at the five-star Hard Rock Hotel Riviera Maya from £6,164 per family based on two adults sharing and two kids or teens STAYING FREE (4-17 years) on an all-inclusive basis in a Deluxe Gold Hacienda Room, including return economy flights from London Heathrow. Price based on travel for 3 August 2020.
The hotel is running a Kids and Teens Stay Free offer for bookings made by 29 February 2020 for travel until 17 December 2021. Blackout dates of 21 December 2020 to 2 January 2021 apply.