There are a million and one things to love about Ottawa. It's definitely not your average capital city – too fresh, lively and fun for that. And with over 800km of cycle paths, the mighty Rideau Canal and the Ottawa River running through the its heart, it's certainly not overly urban. You can switch art galleries for the wilds in a matter of minutes. Or play on a beach, visit a farm, go white-rafting, take in a museum and then hang out Downtown, in a single, unhurried weekend.
When locals describe Ottawa as Canada in One City they're not exaggerating. You only have to take a wander round the museums, take a walk through the different neighbourhoods or browse about ByWard Market to pick up on the mix of cultures, traditions and even tastes. In fact, Ottawa's food describes the city's personality perfectly: eclectic, innovative, more than a hint of heritage and always interesting. Barack Obama fell in love with the maple cookies here, the city's syrup is a global phenomenon, it's the birthplace of Beavertails Pastries and kids will never eat mere cheesy chips again after trying Ottawa's poutine.
For a comprehensive Ottawa food tour, you'll have to go visit, which is easier than you might imagine as direct UK flights take less than eight hours year round. Until then take a mini tour of the city's top tastes handpicked by Ottawa Tourism with kids in mind.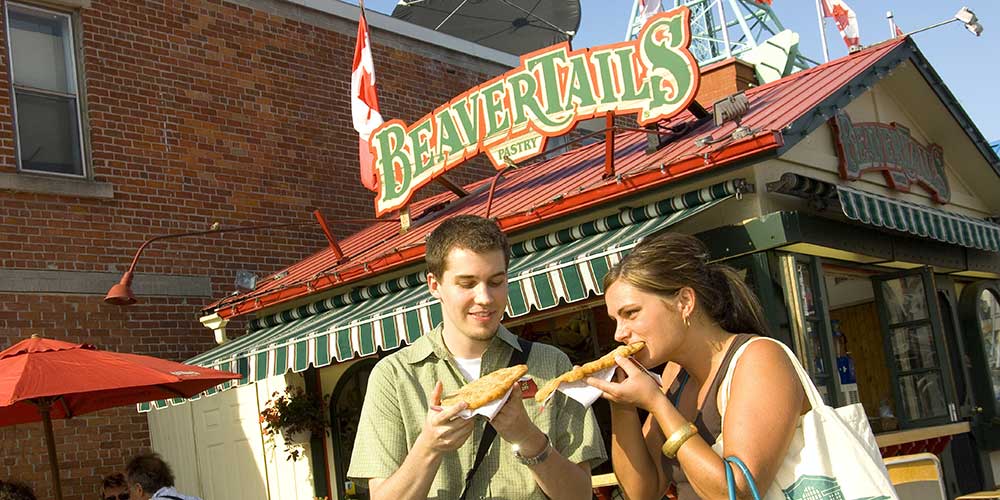 1/6

Beavertails Pastry
Beavertails Pastries are to Canada what croissants are to France or waffles are to Belgium, and they're another great taste tradition born in Ottawa. The first Beavertails were rustled up at the city's legendary ByWard Market back in 1978 but today you can find them all over the country. On home territory, any excuse to tuck into Beavertails is a good one, they're the snack of choice for skaters on the legendary Rideau Canal in winter and even former POTUS, Barack Obama, couldn't resist the local delicacy when he visited Ottawa. Apart from being sweet, sugary, doughy, deep-fried and delicious, Beavertails Pastries are actually shaped like the tail of a beaver which only makes them the perfect surface for just about any toppings you care to dream up; from whipped cream and maple syrup to chocolate spread and pretzels, simple sugar and lemon or poutine – the meeting point of two great culinary traditions. Whether you go sweet or savoury, loaded or simple, summer or winter, you basically cannot visit Ottawa without trying a Beavertails Pastry. And if you want total authenticity, head to the original BeaverTails stand, standing where it's always stood at ByWard Market in Ottawa.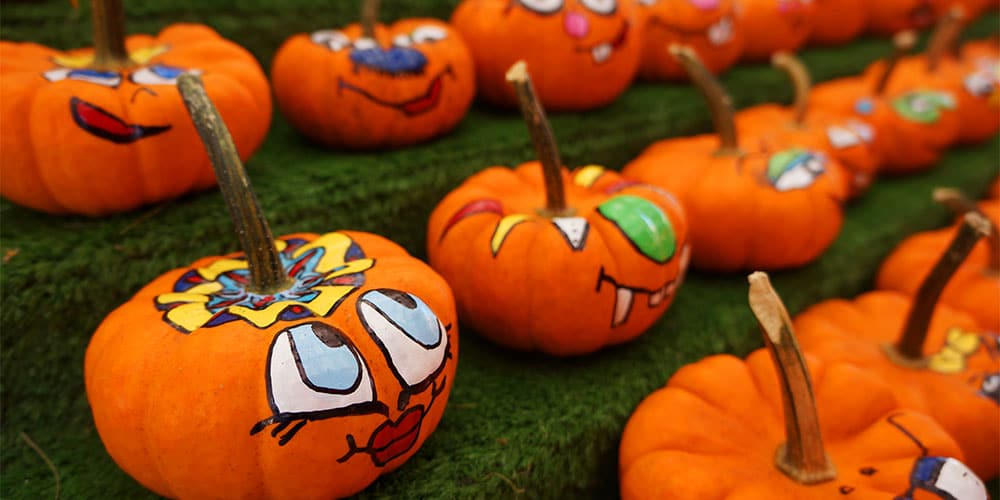 2/6

ByWard Market Square
Canada's keen on a farmers market, but if you want true heritage head to ByWard Market in Downtown Ottawa. First opened in 1826, it's one of the country's oldest farmers markets and the ByWard Market Square at its heart is top of the city's list for everything from cute cafés and juice bars to noodle joints and tearooms. The Square's the place to pick up picnic supplies too – just remember to leave plenty of time for browsing and bring a big basket, there's a vast range of temptations to choose from and good luck getting kids past the likes of Rocky Mountain Chocolate Factory without making a purchase. In between shopping and eating and chatting to the locals, check out the papier mâché sculpture hanging from the ceiling. Known as McClintock's Dream it shows market traders of the past floating on an enormous cloud, a colourful tribute to ByWard Market Square and testimony to its historic role at the heart of one of the most atmospheric and diverse Downtown areas.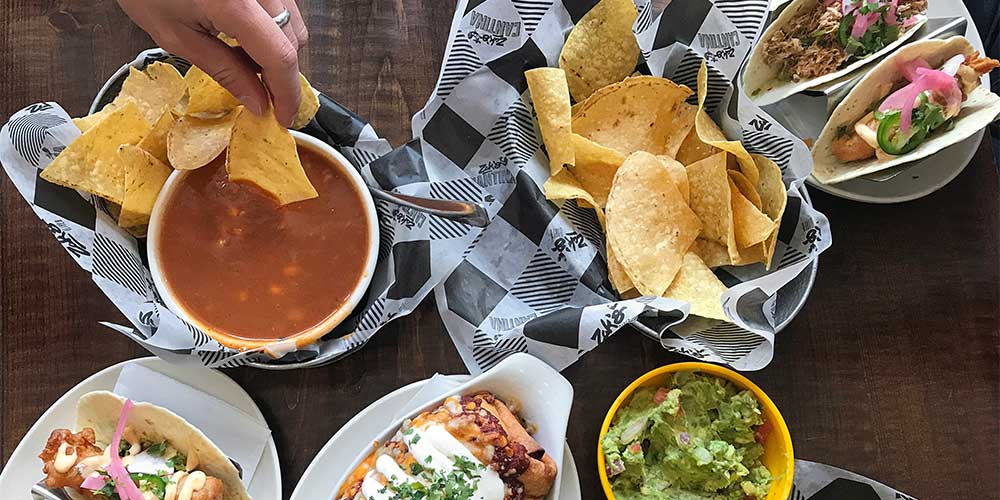 3/6  Zak's Diner
Classic diners don't come much more of the real deal than Zak's Diner at ByWard Market. Not only does it serve the ultimate Canadian comfort food, it's deliciously retro right down to its family-size booths, tabletop jukeboxes, vintage lamps and ice cream counter – extravagant sundaes are a bit of a speciality, no surprise.
Apart from the heart-melting look of the place, the food's fabulous, cooked to perfection and as hearty as you'd expect on the portion front – in true diner style. All the favourites are in place from trad cheeseburgers to all-day Canadian breakfasts. Naturally pancakes and maple syrup are a bit of a thing and bacon is well represented, but Zak's is nothing if not inclusive and even does vegan versions of their famous, skyscraper tall milkshakes.
In other good news, the opening hours are 24/7, perfect for fuelling up younger kids at the start of the day and just as useful for refuelling late-to-bed teens. And if you're looking for another great culinary tradition with the same easy-going vibe, try Zak's Cantina for amazing Mexican street food served up on a vintage Blue Bird Bus, handily parked within minutes of Zak's Diner at ByWard Market.
Find out more about Zak's Diner with Ottawa Tourism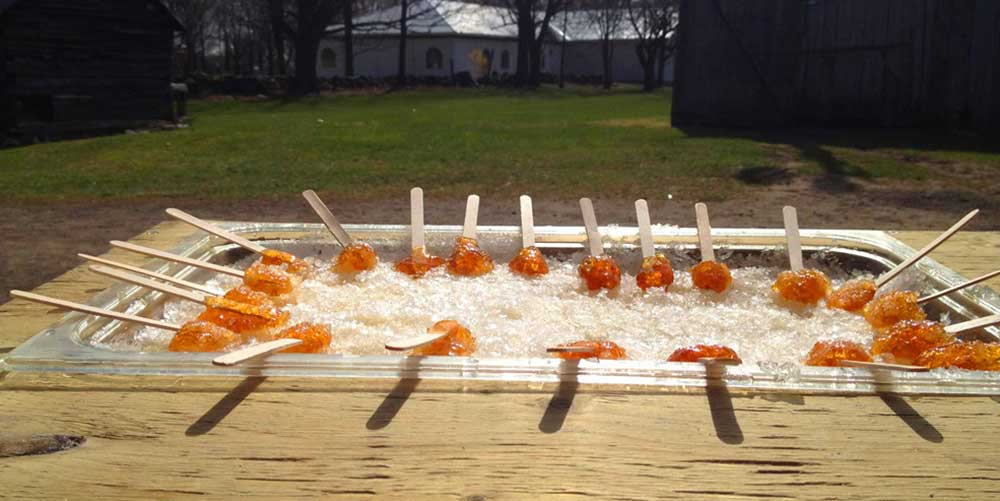 4/6

Stanley's Olde Maple Lane Farm
Maple syrup is poured on everything from pancakes to ice cream the world over, but if you want to taste it on home territory, come to Ottawa and spend a day at Stanley's Olde Maple Lane Farm. Everything here says 100% tradition. They still collect sap from the maple trees using spiles (taps with hooks) and metal buckets. Horse-drawn carts transport full pails from the Sugar Bush to the farm. And a stand of maple trees is called a Sugar Bush, just like it's always been. Sap tapping happens in spring but the taste of maple syrup is free-flowing at the farm's Pancake House in summer too. Kids can learn about the maple syrup making process at the Sugar Shack. And if you want to take some sweet memories home, the quaint farm shop is stocked to the rafters with syrup and syrupy souvenirs. And just in case you forget that Stanley's Olde Maple Lane is a real working farm and has been since the mid 19th century, drop into the Heritage Barn and meet the ever growing menagerie of animals running from cheerful pigs to haughty peacocks.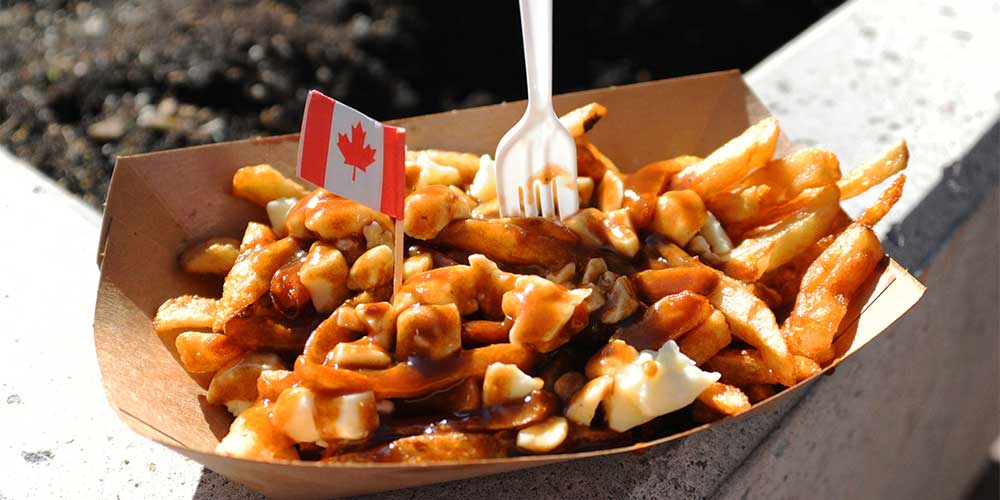 5/6 

Flapjack's Canadian Diner
You really don't need any excuse to visit Ottawa's Little Italy, cycle-friendly, packed with interesting shops and even more restaurants, stomping ground for the big and brilliantly cheerful Italian Week Festival in early summer and terrifically leafy and charming just about everywhere, it's one of the city's best loved neighbourhoods. But, if you were looking for a reason to drop by, Flapjack's Canadian Diner is one of the best. Plaid-clad with a hint of woody folksiness is what to expect from the look of this young, fresh and super-friendly family restaurant. The atmosphere is all about making you feel like you're a local, just dropped in, and right at home, right away. And the soulful Canadian comfort food is outstanding, whether you're up for testing some original takes on poutine, heading straight for the mesmerising variety of pancakes or distracted by wings, tenders, night-owl breakfasts or a desert menu which justifies a visit all by itself. It's hard to believe Flapjack's has only been around since 2013, because it feels like an old hand at the warm, homey charm. But the owner just puts that down to being Canadian, which he says means 'cold hands and toes but warm hearts and communities'. And he's certainly got that right at Flapjack's.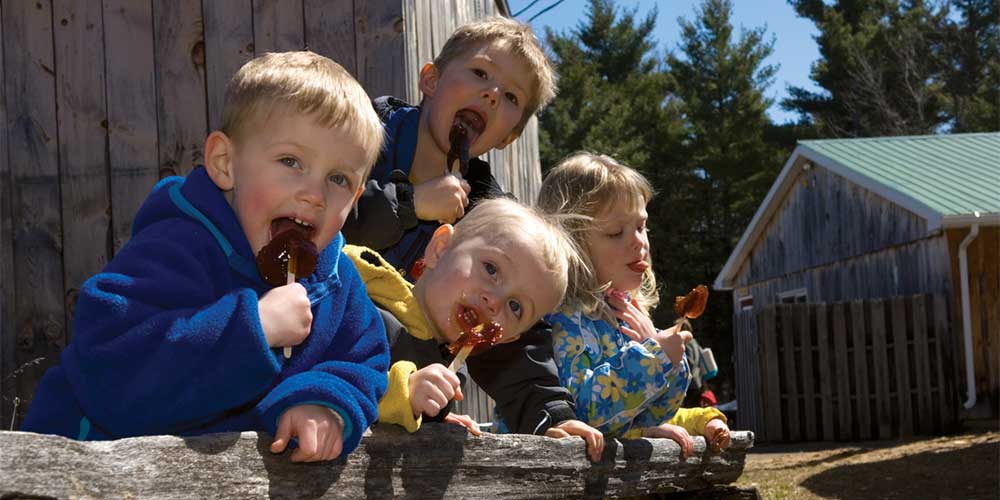 6/6

Fulton's Pancake House & Sugar Bush
Just under an hour's drive from Ottawa, Fulton's manages to work maple syrup into everything from sumptuous pancake breakfasts to their Maple Luscious range of beauty products. But kids will probably be most taken with visiting the 400 acre farm and Sugar Bush during Maple Harvest (February to April) and getting into the spirit of the season along with legions of locals – unsurprisingly Fulton's is hugely popular with families in spring. Rising to the occasion, the farm cooks up a storm at the Pancake House Restaurant; makes sure the supply of hand-poured maple taffy is topped up; puts on live campfire and live music events on the Heritage Maple Path; shares the mysteries of Maple Syrup making with kids, and organises horse-drawn sleigh rides in the surrounding countryside at weekends.
Lowdown 
Where
Ottawa is in the east of Southern Ontario, bordering Québec.
How to get there
Direct UK flights to Ottawa take from seven hours, 35 minutes.
Tempted to taste test some more of Ottawa? Visit Ottawa Tourism for information on family-friendly restaurants, markets, food events and food tours. And hang around to find out more about everything else that makes Ottawa a great choice for family holidays in 2020.