Family Traveller magazine Editor, Jane Anderson and family discover why Hillside Beach Club, on Turkey's Lycian coast, boasts a loyal family following.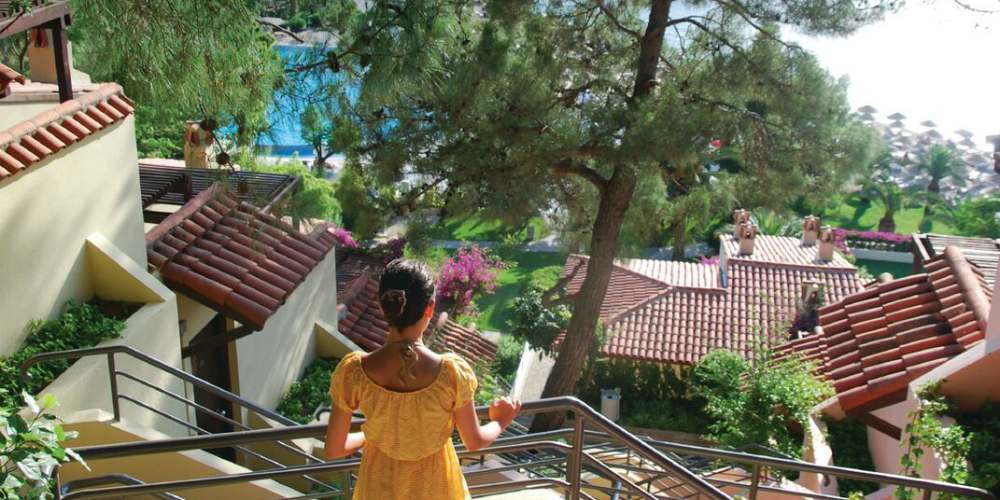 I'd like to claim I discovered Hillside Beach Club, a family-owned resort that cleverly inhabits one of those beautiful Lycian bays, but when I visited with my kids and their dad in the May half-term, it was clear we were walking in well-trodden footsteps.
As soon as I Instagrammed the serene 315-metre swimming lane across the emerald-green bay, the mind-blowing spreads for lunch, the little ice-cream parlour and the designer kids' clubs, it was clear from the flood of comments that Hillside is deeply loved by those who have experienced its charms and its value for money over the past 25 years. As Ipek Edincgil, its marketing communications specialist, says, "The repeat-guest ratio here is 70%. Families treat this place like coming to their grandma's summer house."
For me, it was the sheer good vibes that hit home. You couldn't help but feel that if happiness was measured as air quality, this place would be pure oxygen.
I asked my daughter, Scarlett, aged 15, what her favourite thing was and she said, "Being able to swim in the sea every day, whenever I wanted." Such a simple thing, but Hillside does it so well. The stylish grey pebble beach may be chocca with families, almost cheek by jowl on equally stylish grey loungers, with wooden walkways running efficiently in between, but there's a communal atmosphere here. Attention to detail ramps up the pleasure with smiley people coming around to clean your sunglasses or, in my case, my camera lens and, instead of ice creams, there are cucumber batons and salt doing the rounds. This is a resort that knows how families tick and that mums would prefer their little ones to be munching on veg rather than sweeties in-between meals.

The other aspect my kids loved was the food. Something that's usually a bit of a chore became easy and looked forward to. Hillside has nailed the art of the mass buffet. In fact, it feels wrong to call it a buffet. More a help-yourself-series of gourmet food stations, which work a treat for families who need instant gratification, with everything from Chinese noodles to fresh grilled fish to the tastiest Turkish meze. The deserts were a kid's fantasy, with a crazy amount of cakes, fruit and home-made chocolates to choose from. If you're here full-board, it makes your stay incredible value, with soft drinks and wine included at mealtimes.
My kids are the kind that shy away from kids' clubs and activities. They always have and now they're older, even more so. Hence, I was surprised when the brilliant kids' clubs' staff managed to get them to a laid-back, but utterly brilliant virgin Mojito-making class on the gorgeous terrace of Pasha restaurant. Fin has since made them at home for his friends – result. He also loved a one-on-one DJ workshop and they both took part in a crazy gladiator-style game on standup paddle boards in the pool with kids' club supremo, Şencan Sökmen.
Of course, there are full-on kids' clubs here catering for all ages, from babies to teens (Baby Park for 0-3 year olds, Kidside for 4-10 year olds, Activity Centre for 8-12 year olds, with mini-basketball, hammocks, table tennis, pool table, air shuffle and an amphitheatre with oversized bean bags), and a vast array of sports, from tennis to archery. Water-sports are easily accessible, with kayaks and paddle boards ready and waiting on the beach, and a full-on water-sports centre. There's also an alfresco Artside workshop, where kids and adults can do tie-dye, painting stones and henna-ing (at extra cost). Hell, there's so much to do here, there's even a Hillside app to book what you want.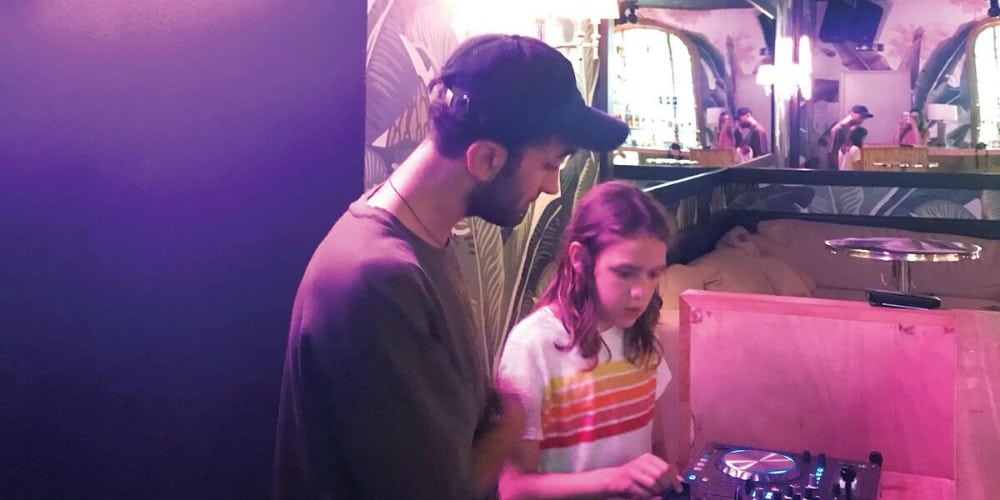 We were here specifically for Hillside's special collaboration with the British Film Institute (BFI). The aim is very simply to bring the love of cinema to the resort for the half-term week and involve children in the film-making process.
BFI head of marketing, Mark Prescott, says, "At the BFI, we are looking to engage people of all ages and across the world with the moving image. Our partnership with Hillside Beach Club helps us do this. I was thrilled in particular to see the excitement and sense of achievement that our workshop participants showed."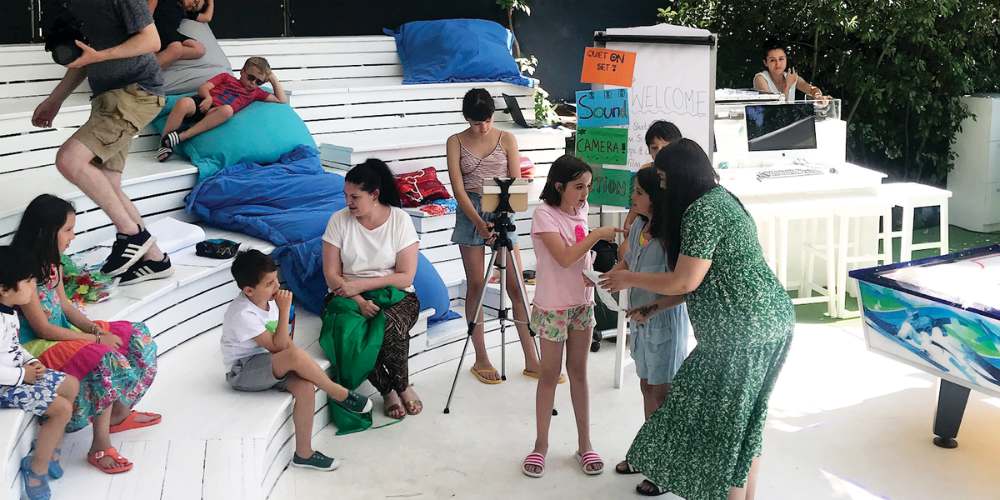 Complimentary film-making workshops for kids are held over three days, adding up to a total of nine hours. The narrative of the short film they're making is largely created by the children themselves, under the enthusiastic eye of Alison Wright from the BFI Film Academy, who skilfully manages a disparate group of ages, interests and egos, teaching them director's language, such as, 'Quiet on set', 'Sound', 'Camera', 'Action' and, of course, 'Cut!'. Scarlett gets a taste of being behind the camera, while Fin takes part in the action.
She ensures that production skills, creative storytelling, script writing, and prop and costume making are turned into a joyous process for all as they discover locations around the resort.
In addition, each evening there are kids' film screenings of classics, including Chicken Run and Paddington 2. For adults and older children, there's the opportunity to watch classics in spectacular surroundings. We headed by coach to the famous ghost town of Kayaköy, to be greeted by a live string quartet and canapés, before snuggling on loungers with blankets under the stars to watch Stanley Kubrick's Dr Strangelove.
Another night we boarded a beautiful wooden schooner by moonlight and watched Howard Hawk's Gentlemen Prefer Blonds. As we sail back to shore, there's a full-on beach party with samba drummers, a fun make-up station, sofas with huge lanterns above, a pineapple boat covered in fairy lights and lasers across the sky. Even if you're not usually into resort-style entertainment, no one could resist this joyful boogie.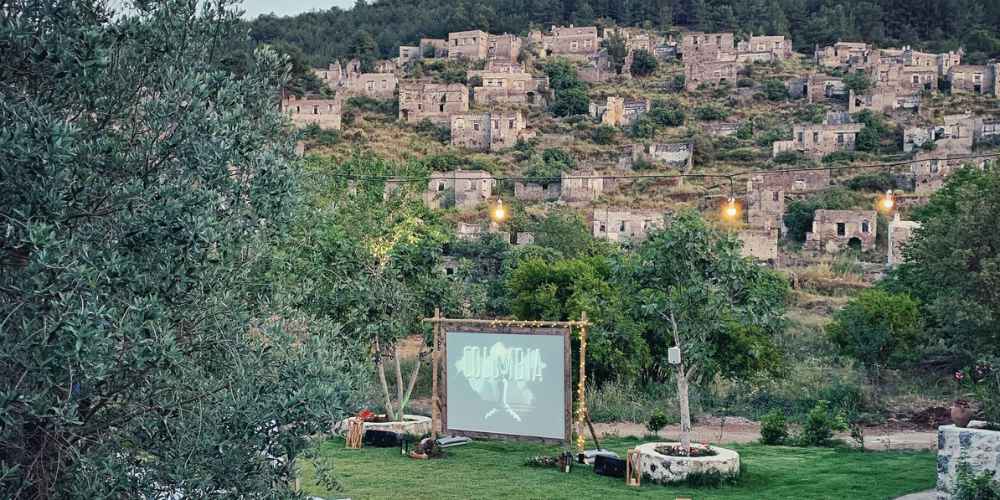 Throughout the year, Hillside pulls out an impressively large screen and anchors it in the sea just off the beach for everyone to watch a film from the sand, but ours was a particularly special one – the Turkish premiere of Stan & Ollie.
Before each screening, we were treated to a talk by Will Massa, curator of contemporary fiction in the BFI National Archive – including the melancholy but heartwarming story that Stan Laurel kept on writing scripts for himself and Ollie, long after his partner had passed away.
It's easy to spend your days at the resort, but Scarlett and I took the hotel's gorgeous wooden schooner to Fethiye one morning with pastries and tea on-board, and walked to the vast local market, which has a great selection of fake designer brands, such as Van trainers and Fjällräven Kånken rucksacks, along with thick cotton towels and large wooden chopping boards. We picked up a 'Chanel' bag for just £20.
Some mornings, Steve and I left the children sleeping in bed and walked round the bay in the impossibly tranquil light for yoga under the olive trees at Silent Beach, gazing out across the bay with the whole day ahead of us. After, the lovely Balinese spa ladies marched up with cold ginger tea and firm thumbs for quick neck and shoulder massages. Up the hillside is the SANDA Nature Spa hidden in the trees, where we benefitted from a blissful couple's massage.
I also had an Elemis Pro Definition facial at the SANDA Spa and an awesome hammam experience with a wonderful local therapist called Turkan, who joked that she's my 'memmy', scrubbing me and washing my hair with huge deluges of water. Afterwards, I felt renewed.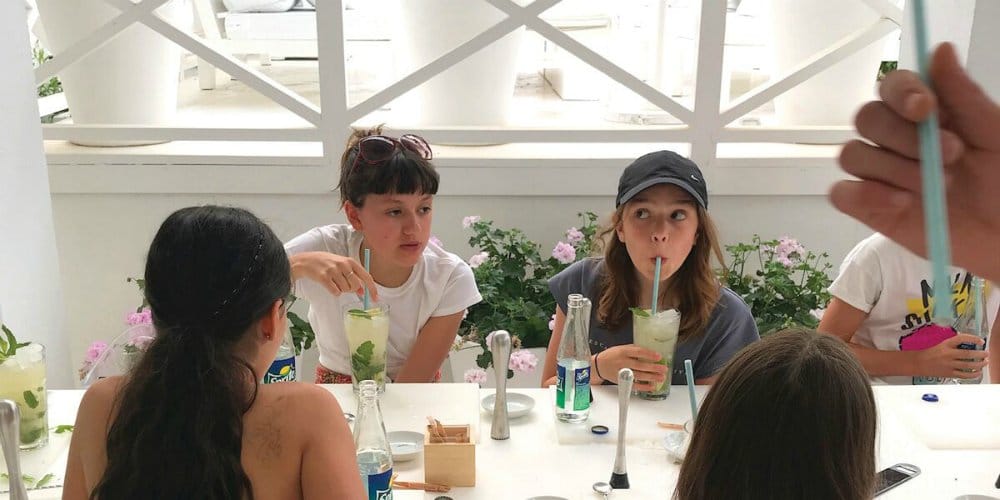 Another day, when the kids are being entertained, we stroll through the fragrant pine trees by the bay to the adult-only Serenity Beach, where the style goes up a notch with shabby-chic loungers for two and a pretty wooden shack bar. It has the feel of an exclusive island. We caught the boat, with its pretty muted purple and turquoise muslin awnings, back.
All 330 rooms are deceptively low-key, but work really well for families. Literally stacked up the hillside like dominos, it has a village feel, with walkways and funiculars up and down the incline (great if you've got grandparents along or tired little legs and prams). Rooms have a communal outdoor lounge with scenic views across the resort and bay, a bijou bathroom with shower and toilet, and all the amenities you could wish for, including lip salve and hair elastics (thoughtful). The master bedroom has the biggest bed I've every seen, while the kids' room has two single beds and storage space. Spartan is one word for it. I prefer genius.
On the penultimate evening is the much-anticipated screening of the film made by the kids, where awards are given out afterwards. It's a triumph, with beaming kids and proud parents.
On our final evening, everything comes together with a live dance show dedicated to the band Queen, followed by a procession of many of the staff who make this resort a winner. It feels great to be able to applaud them. Then we head to the pool party, where we dance the night away in the joyful spirit of Hillside.
THE LOWDOWN
Special Offer
Family Traveller Holidays offers seven nights at Hillside Beach Club full board with shuttle transfers and return flights from £3,944 per family (two adults and two children under 12) based on travel during October half-term 2020. Call 020 3859 1654 or book online.
Film festival
The BFI film programme will run again in the May half-term 2020. Hillside screens movies every Thursday and Sunday. All kids' film-making courses, and kids' and adult screenings are free.
Free activities
Hillside Beach Club offers a fantastic array of free sports, including windsurfing, canoeing, paddle board, Zumba, dance lessons, yoga, Pilates, fitness, water polo, gymnastics, tennis, football, volleyball, tennis, darts, archery.