Sponsored Content
At a time in which spending a holiday outdoors feels more important than ever, having somewhere as accessible and well-rounded as Valle d'Aosta is a real treat. Located in northwest Italy, it provides an idyllic alpine setting for families to put down the tech and stretch stiff legs after a long period of being stuck inside. Total solitude and serenity are easy to find while staying among the majestic mountains, yet the buzz of local Italian life and everything that comes with it is always just around the corner. It's the heart of the Italian Alps and an ideal destination for an alpine summer break in 2020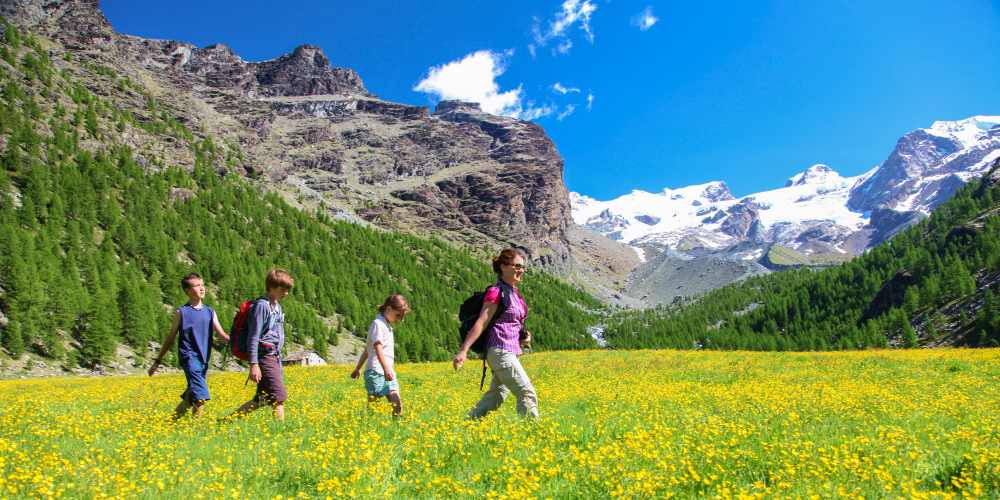 1/3

Heart-pumping activities
Whether seeking an adventure on land, water or up in the air, families are spoiled for choice with the range of activities available in Valle d'Aosta. In the mountains, climbing, hiking, road biking, mountain biking and e-biking are popular, while down in the valley it's all about golfing and horse riding. There's rafting, kayaking, canyoning and fishing to do on the rivers and lakes, or paragliding, helicopter rides and hot air ballooning in the skies.
There's even the opportunity to enjoy a spot of summer skiing on the Plateau Rosa Glacier, with snow quality as good as winter and a selection of slopes that cater to all abilities. For a slightly more relaxing day out, families can ride a cable car up to the highest points to drink in the best views of the world-famous mountain chain and its peaks, before heading back down to enjoy a relaxing spa treatment or a refreshing dip in the lake.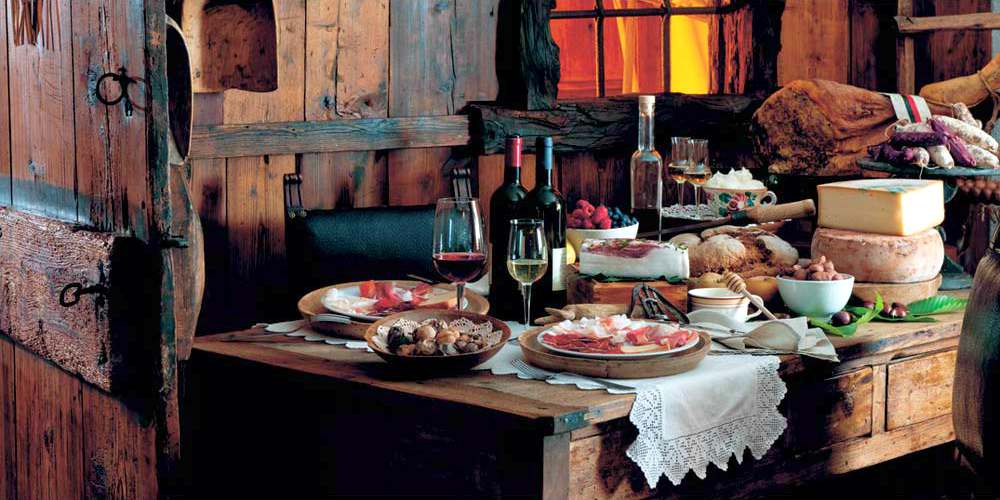 2/3

Soul-lifting food
Eating your way through Valle d'Aosta is a completely acceptable (and largely expected) way of experiencing the region. The verdant alpine location provides the ideal conditions for the production of some of Italy's finest ingredients, from exquisite local cheeses to deliciously fragrant fruit. A scattering of dairy farms produces a breed of cows' and goats' cheeses that have become synonymous with the region. Fontina is one of its most famous, made using milk from cows grazing at high altitude. Then there's the ricotta-like Salignon,  with a creamy fat texture and a spicy hot flavour, and the Fromadzo PDO, which has a semi-sweet tang when fresh, and a stronger, slightly salty flavour when mature.
Families will delight in discovering the region's local cured hams, sausages, lardo and other meaty delicacies (try teteun) in the delis and at farmers' markets that burst with atmosphere and local specialities. For a fun day out with kids, take one of many food and wine tours available in the area and get stuck into the regional mountain cuisine at the rich choice of eateries, be it one of the rustic 'rifugios' found on mountain trails or a fine dining experience at a Michelin-starred restaurant.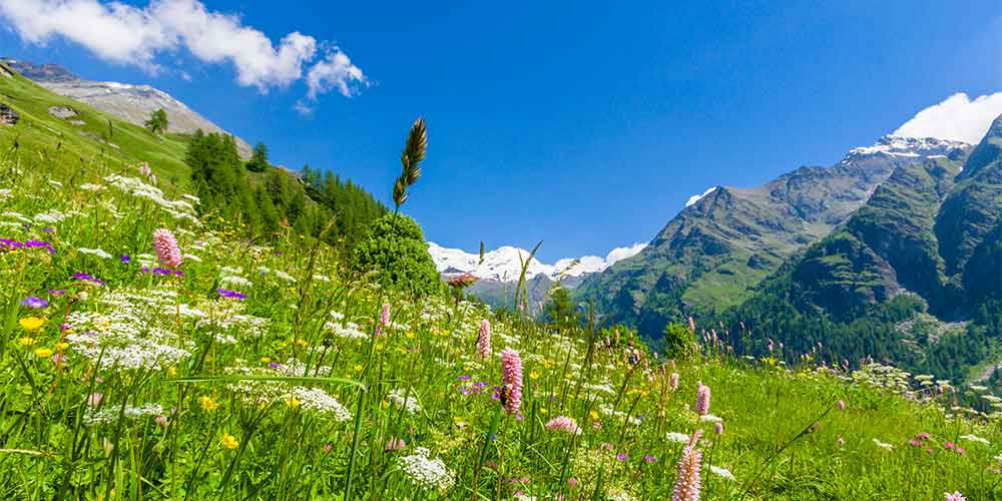 3/3

Nature at its finest
Aside from eating, another way to immerse yourself in the Italian Alps is to simply take in the idyllic landscape and breathe the sweet mountain air. It's nature at its very best: vast vistas, lush green pastures, gorgeous alpine roads. Valle d'Aosta has two national parks in total. Gran Paradiso is a hotspot for wildlife and the protected ibex, while Mont Avic National Park is characterised by its glacial lakes and rich flora. Wandering through tranquil botanical gardens and hiking to secluded alpine lakes lost deep in nature reserves are the perfect tonic to months spent trapped indoors.
There are also a handful of mines dating back to the 17th century to explore, all set against beautiful mountainous backdrops, which make for a fascinating and informative day out. Once you and your clan have drunk in the gorgeous natural surroundings, it's time to hit the bustling life of Valle d'Aosta's towns and soak in the atmosphere alongside smiling locals.