Amanda Statham reveals what the stunning regions of Veneto and Piedmont in the Italian mountains have to offer families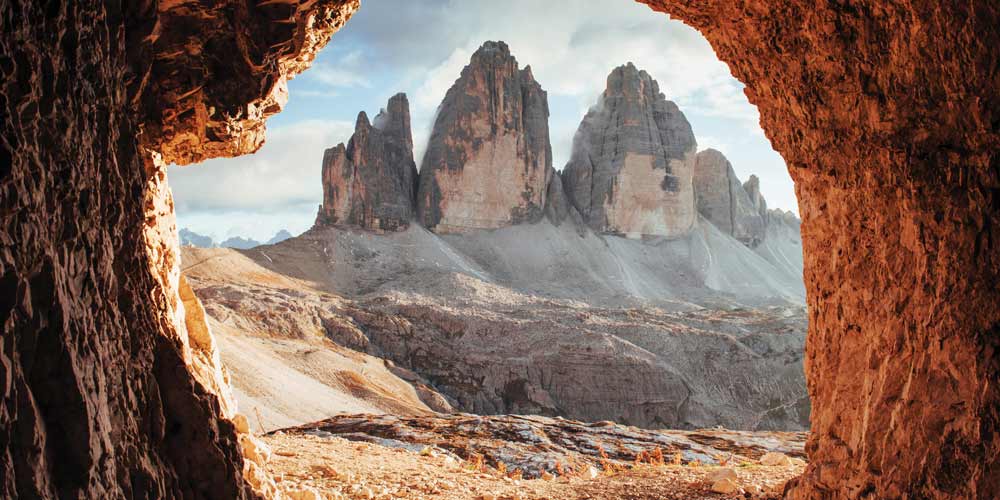 Veneto
The city of Venice dominates this north-east region, but did you know that in less than two hours you can go from canals to beautiful Alpine destinations such as Cortina d'Ampezzo?
Mountains and movies
Nick-named Queen of the Dolomites, Cortina d'Ampezzo is a glitzy mountain resort in winter, but a fabulous summer destination, too. Plenty of pushchair- friendly walks, playgrounds and parks make this an ideal spot for younger families. Older kids will want to try e-biking on the mountain trails, or guided climbing on the Via Ferrata, known as the iron path due to the many cables, ladders and rungs needed to reach the summit. In addition, it's also been used in various movie locations, from the Pink Panther to the James Bond classic For Your Eyes Only, so plenty of photo opportunities.
Waterfalls and cuisine
Perfect for nature-loving families, there are enough excursions in the region to keep you occupied for weeks, including trekking trails in the Belluno Dolomites National Park or the park of Lessinia, where children can explore the foothills of the Alps, including the five waterfalls of Molina. As well as an abundance of nature, Veneto also boasts a rich history of unique cuisine; introduce kids to gourmet pizza, Asiago stravecchio (a circular, creamy cheese), delicious polenta and chewy pendole, strips of smoked meat that make an ideal snack midway through all those activities.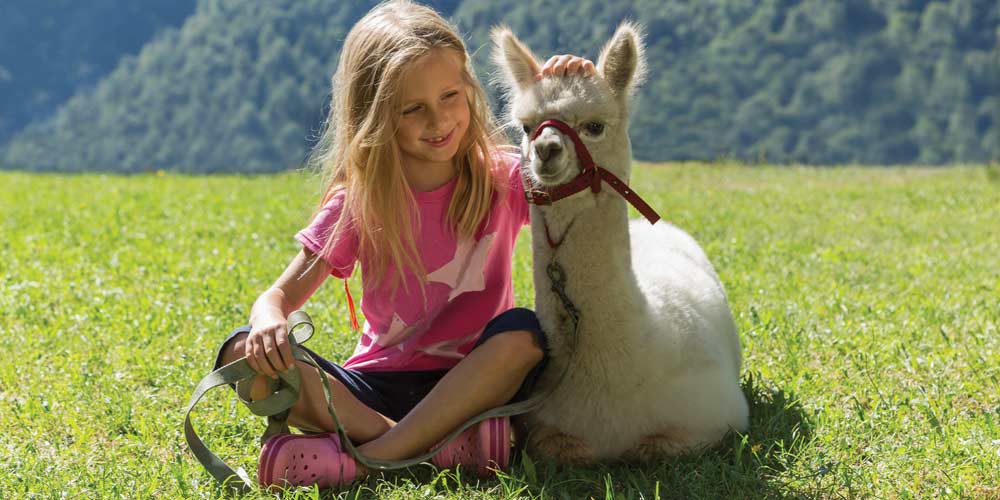 Piedmont
The clue's in the name, 'foot of the mountains', which accurately describes this region, stretching from the shores of Lake Maggiore to the border of France. Dominated by the Alps, there's plenty to keep your tribe occupied, from exploring caves to summer bobsleigh rides, and Piedmont also has plenty of parent appeal, producing some of the finest wines and regional cuisine in the country.
Cycling and caves
Frabosa Soprana might be a hot spot for skiers in the winter, but it holds plenty of allure in summer, too, with activities such as a fantastic bike park with seven courses for various skill levels plus a rental centre. Or try the nearby Mondole Bike Park for downhill trails, mountain bike school and e-bikes. Visit Parco Avventura del Caudano for treetop adventures, and don't miss the stunning Bossea Cave, filled with pools, stalagmites and columns, plus a skeleton of a prehistoric bear believed to have inhabited the cave.
The Wood of Wonders is an enthralling place for younger children
Playgrounds and parks
In the Susa Valley you'll find Chaberton and Bardonecchia adventure parks, which have everything from tree climbing and mini golf to skate board ramps, trampolines, aerial assault courses and an Alpine rollercoaster. Also in Susa Valley, at the foot of Bosco Michele, is the Wood of Wonders, an enthralling place for younger children thanks to a fairy-tale cast
of gnomes, fairies, orcs and knights. Animal-loving youngsters will appreciate a day out at BioParc Zoom, a park for endangered species which reproduces their natural ecosystems – think rhinos and giraffes on the Serengeti savanna. And pack your swimsuits, as you can take a dip with the penguins at Bolder Beach and admire tropical fish as you splash around in Lake Malawi.
Find out more about South Tyrol and Aosta in the Italian mountains 
Find out more about Trentino and Lombardy in the Italian mountains