Family Traveller's Contributing Editor, Sean King, travelled to Greece to discover a fresh new take on Peloponnese family holidays at Costa Navarino on the peninsula's stunning south west coast. Here's what he found out.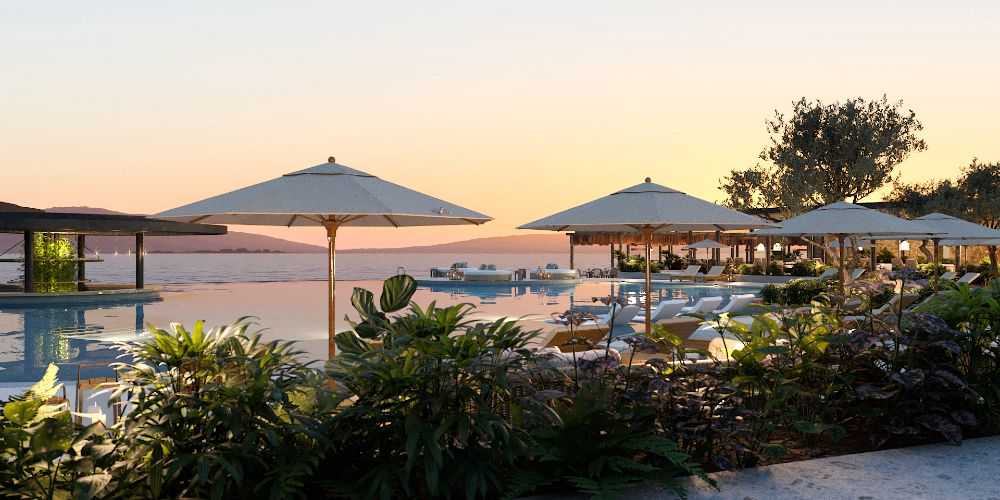 Where do you begin to describe the Costa Navarino 5-star deluxe hotel complex located in the luscious Messinia region in Greece's under-the-radar Peloponnese Peninsula? There's so much to talk about it's almost impossible to do it all justice.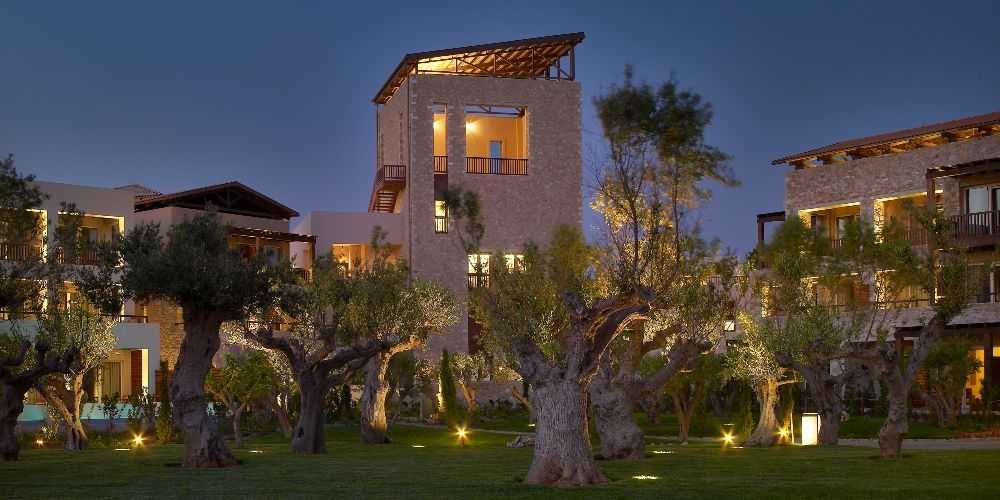 Costa Navarino takes a visionary approach to luxury family holidays
The brainchild of self-made shipping and container magnate and local hero 'Captain Vassillis', Navarino Dunes is the first phase of his vision to create a sustainable resort bringing economic prosperity to the region he loved so much. While he passed away 10 years ago the dream lives on through his family taking the project to the next level.
Navarino Dunes is the first phase at Costa Navarino (the next multi-billion phase is on its way), and is home to two five star hotels; The Westin Resort, Costa Navarino, where I stayed and is the family-oriented of the two; and The Romanos, a Luxury Collection Resort which caters more for couples.
Both hotels sit side by side on a plot of 130 hectares of gently sloping hillside, overlooking 1 km of magnificent sandy beach and the clear blue waters of the Ionian Sea. There's a huge number of options from different cuisines to activities which suit families, whatever they're looking for. And the long season (February-November) plus easy access (Kalamata International Airport is a short 45 minute transfer and has direct flights from London, Paris, Milan, Vienna and Amsterdam) gives the Navarino a very broad, international appeal.
It's also clear to see Vassilli's vision brought to life in the resort's design and architecture. Created to reflect the 4,500 year history of the region – right down to the use of traditional building materials – you'll even see ancient symbols and graphics featured extensively throughout.
There's a wide choice of rooms to suit most budgets from the smallest 40m to the largest palatial 600m+ villas (Cristiano Ronaldo stayed in one when he recently signed for Juventus). Rooms are cleaned twice a day so families can concentrate on having a carefree holiday and kid can get stuck into the incredible selection of activities on offer.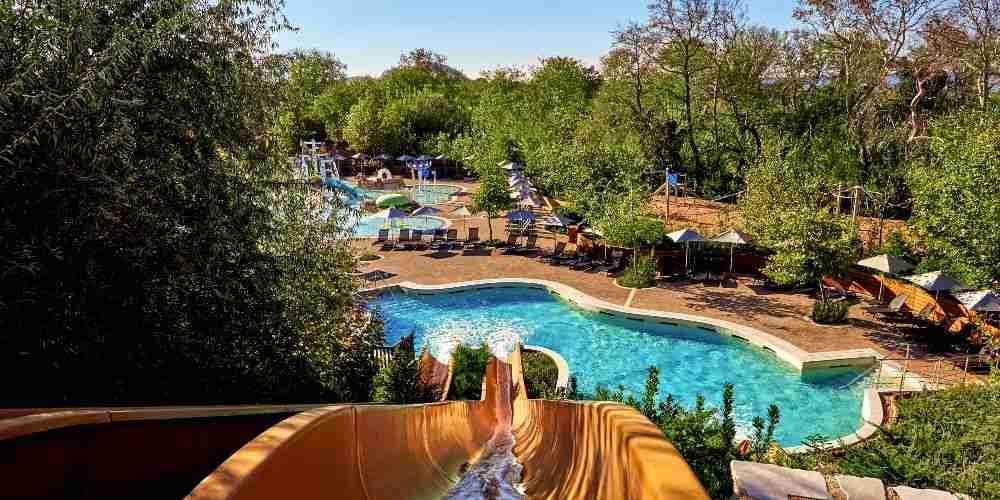 The perfect Peloponnese resort for active families and sporty kids
The Costa Navarino is ideal for sporty families. On land there are two 18-hole golf courses and a Mouratoglou Tennis Centre (Patrick Mouratoglou has coached both Serena Williams and Greek sensation, Stefanos Tsitsipas). A Bayern Munich football academy along with rock climbing, cycling and hiking fills in any inactive gaps. And there's even a go-kart track where experienced personnel provide lessons for all levels and ages; not something you see every day.
At sea, families can try wakeboarding, water skiing, sailing, kite-surfing, diving, yachting or paddle-boarding, all of which can be booked at the Navarino Bay. And the less energetic have a choice of swimming pools – some with swim-up cocktail bars.
Although it takes a little getting used to finding your way around is easy thanks to the handy app – and for those who don't want to walk there's always a buggy (with driver of course) on hand to take you wherever you want to go. The staff were an absolute delight; always available to help with that genuine, warmth which Greeks are famous for.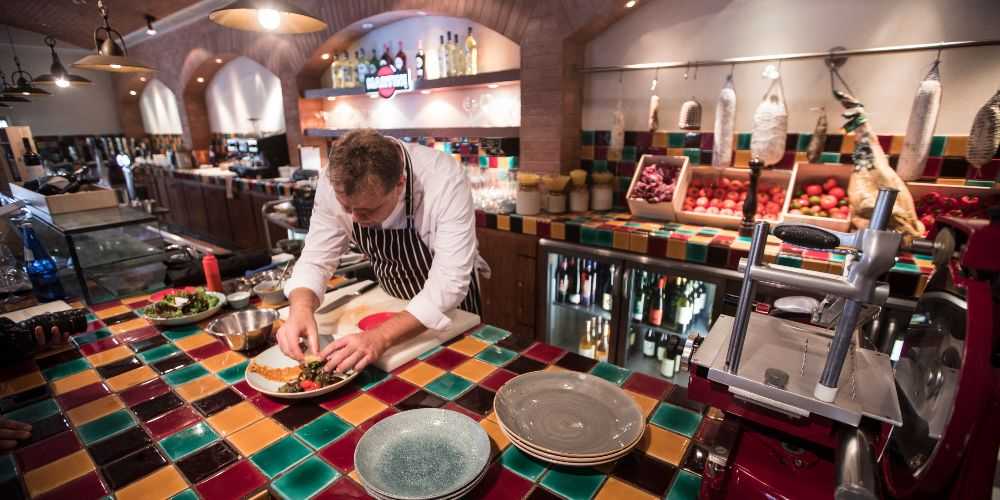 Choose from 21 family friendly and fabulous resort restaurants
The beating heart of Costa Navarino are its 21 restaurants, including cafes and lounge bars. Located in Navarino Dunes, they offer an exciting mix of fine dining options, celebrating both international and local cuisine. The latter highlighting age-old Messinian recipes – treasured for their timeless health benefits – but given a fresh slant to appeal to contemporary diners.
A particular favourite was popular beachside spot, Barbouni, where head chef Panagiotis Tziourtzioumis has created a menu inspired by his experiences travelling through the Mediterranean. The menu focuses on fish and seafood, using the best quality local ingredients, characterised by a large variety of menu options and fresh flavours. Set in an idyllic location next to the Ionian Sea it's perfect for lunch and sunset dinners.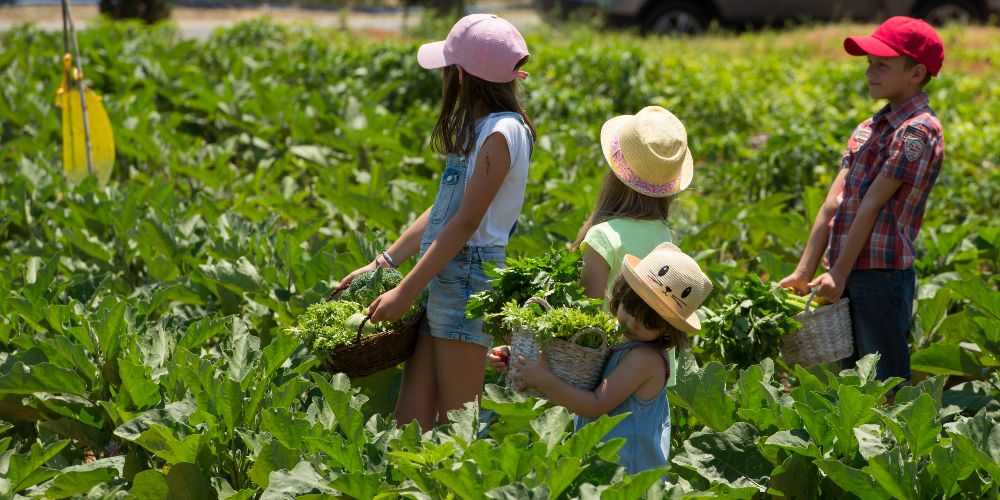 Costa Navarino cossets babies, thrills kids and even impresses teens
As we all know the secret of a successful family holiday is making sure kids have a fantastic time. And it has to be said that the team at the Navarino have gone out of their way to cater for all tastes and interests.
None more so than Division 16 – the teenage hub – a fun, cool, safe space for young adults to enjoy a little time free from ever-watchful parents. The American diner vibe includes an Escape Room, state-of-the art karaoke room, bowling lane and a bar offering every mocktail under the sun. It definitely made me think how much cooler it is to be a teenager these days.
For younger children there are two options. The Cocoon care centre is specially designed for babies and toddlers from 4 months up to 3 years. It's fully supervised and all baby nurses and staff are well qualified and highly trained. It offers half-day and full-day packages as well as dedicated play area for parents to enjoy time with little ones. For infants between 8-18 months, the   daily   program   ranges   from   sensory   explorations   to   two-way communication, imaginary play, listening, singing, moving and playing with toys. And for kids from 18 months to 3 years, the daily program supports the development of their skills and includes storytelling, role playing, singing, dancing and the use of play-based activities.
The SandCastle offers recreational and educational activities, as well as overnight stay options for children aged between four and 12 years, with different activities for every age group.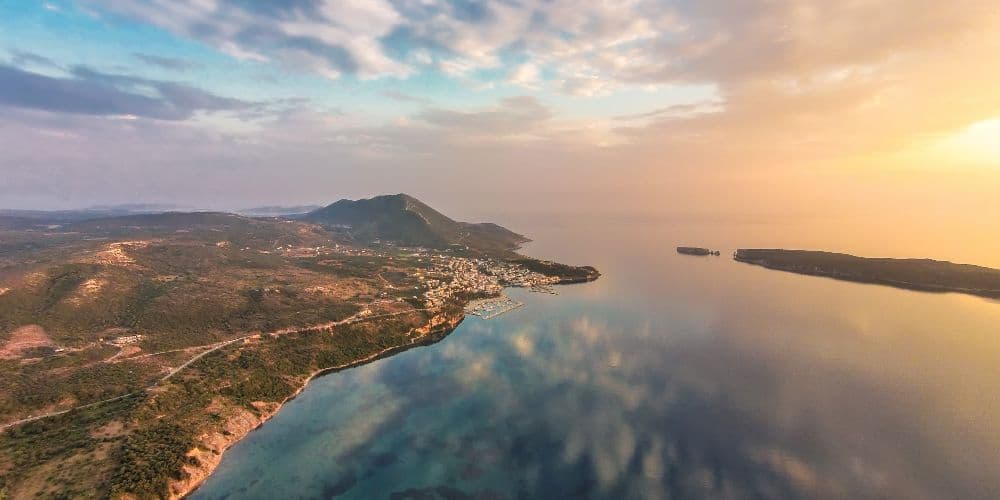 Explore the gorgeous Peloponnese Peninsula at Costa Navarino
For those looking to explore outside of the resort there's masses to see. The ancient ruins of the Palace of Nestor, regarded as the best preserved Mycenaean palatial complex in mainland Greece, are particularly worth a visit. And the stunning little coastal town of Pilos is another must, as is the Niokastro Fortress, built in 1573 during the Ottoman reign.
At the time of my visit Covid restrictions were still in force but I have to say it was managed effortlessly and without a fuss. And while it was impossible to do everything on offer my one and only regret was that I ran out of the time to check out the stunning Japanese restaurant, Onuki. Oh well next time.
Ready for a fresh take on luxury Peloponnese family holidays? Take a closer look at Costa Navarino 5-star deluxe hotel complex on the south west coast of the Peloponnese Peninsula for this summer and next. Sean travelled from London to Kalamata International Airport with Aegean Airlines, Costa Navarino is a 50 minute drive west of Kalamata.