5 fantastic family villas to rent in Greece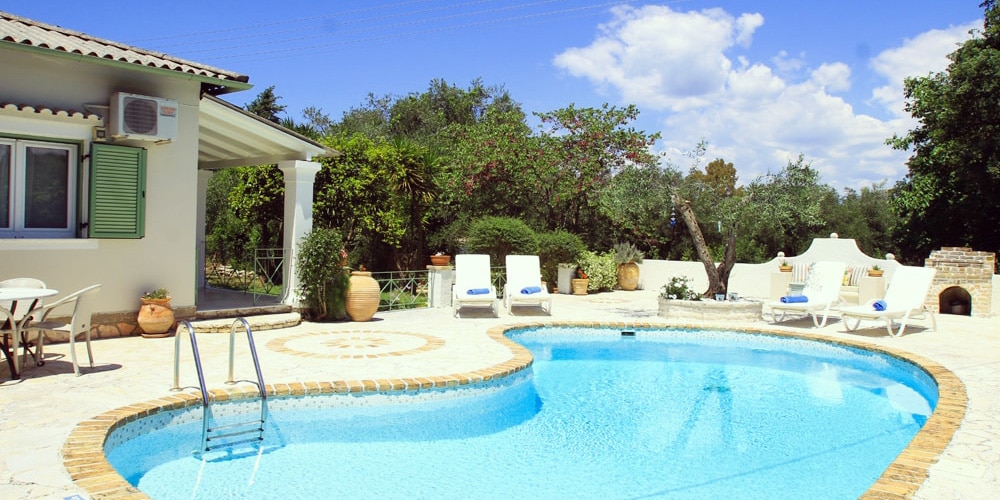 4/5

Villa Mimosa, Corfu

Sleeps up to four. Entire villa from £299 per week.

This sweet little villa, on the beachy northeast coast of Corfu, has two bedrooms, two bathrooms, a private pool and a sunny terraced outdoor area. There's maid service included in the rental price, bed linen is changed twice weekly, and you'll find a handy Welcome Pack waiting on arrival.

 
2 bedrooms
2 bathrooms
Sleeps up to four
Private pool, sun terrace, maid service, countryside setting
Five minutes walk from beaches
20 minutes drive from Kassiopi
40 minutes' drive from Corfu Town and Corfu Airport
About the area
The famous bays, beaches, and beautiful hills of northeast Corfu are minutes from Mimosa. Avlaki town is nearby for seafront restaurants, water sports, and tennis. Dramatic St. Stephano harbour is only a short drive from the villa, and the large, lively town of Kassiopi is 20 minutes away for shops, bars, cafés, beachfront taverna and fun kids' activities.
Find out more about Villa Mimosa with CV Villas.