Barbados family holidays: fresh ideas to fall in love with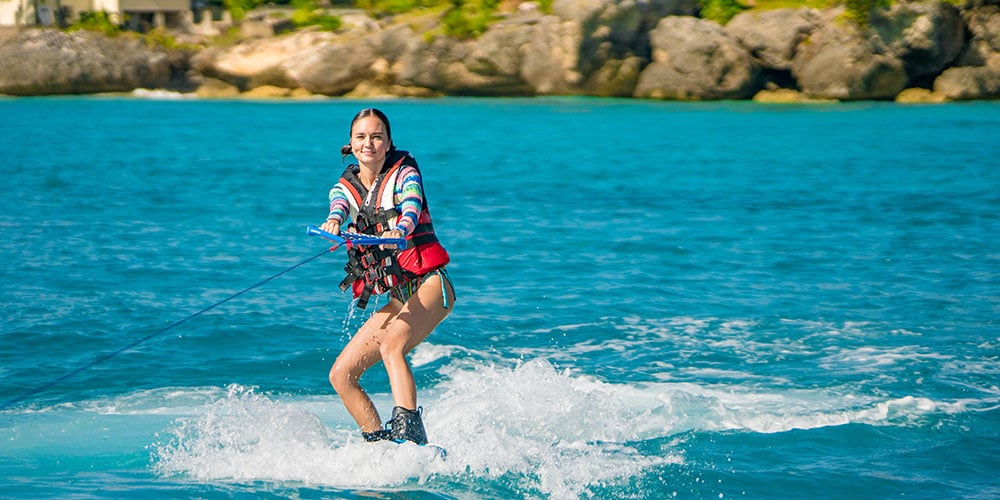 4/5

Barbados family holidays have water sports for all – no experience necessary

Barbados is no slouch when it comes to spectacular dive sites. Its sailing credentials are exemplary. And if you surf for real, there are plenty of east coast beaches to put you to the test. But Barbados family holidays are also packed with water sport experiences that need no previous experience and often involve learning a little as part of the fun.

Snorkelling in the balmy Caribbean gets kids remarkably close to local marine life. Bolder young water babies can even swim with turtles on specialist boat trips from several of the island's beaches. Catamaran cruises give you the chance to explore the coastline with an expert at the helm: you can also hire sail boats if you're confident going it alone.

Kitesurfing and parasailing feature big in Barbados family holidays and they're much loved by intrepid teens – Silver Sands on the island's southern tip is a good beginners' beach. And if you yearn to glide over crystal clear waters or even take a guided sea tour, SUP is another water sport that Barbados does beautifully on beaches all over.
Discover more about Barbados family holidays