Barbados family holidays are very much once bitten forever smitten experiences. Visit and you'll almost certainly run into people who holidayed here as kids and now come back, year after year, with their own children. Should you add Barbados to your dream travel list for later in 2021 or even 2022? We think so and here's why.
A coral island ringed by coral reefs and trimmed with over 80 beaches, Barbados is one of the most popular Caribbean countries. Even turtles love it – no fewer than four species nest on its shores and it has the second largest Hawksbill breeding population in the entire region. The beaches are beautiful – of course – although you can expect to be just as captivated by colourful Bajan culture: Barbados likes to throw a party and has some of the greatest festivals in the world as a result.
Multi-gen Barbados family holidays are another more recent tradition and if that's what you have your eye on for your next big adventure, we can tell you this is the Caribbean island everyone remembers, for all the right reasons. Older kids love the laid back West Indian vibe, street food, surfing and star-spotting. A proven commitment to the environment appeals to responsible travellers – Barbados recently became the first Caribbean country to ban single-use plastics. And the combination of beachy days, intriguing history, natural phenomena, outdoor activities and easy going energy works right through from toddlers and teens to grandparents.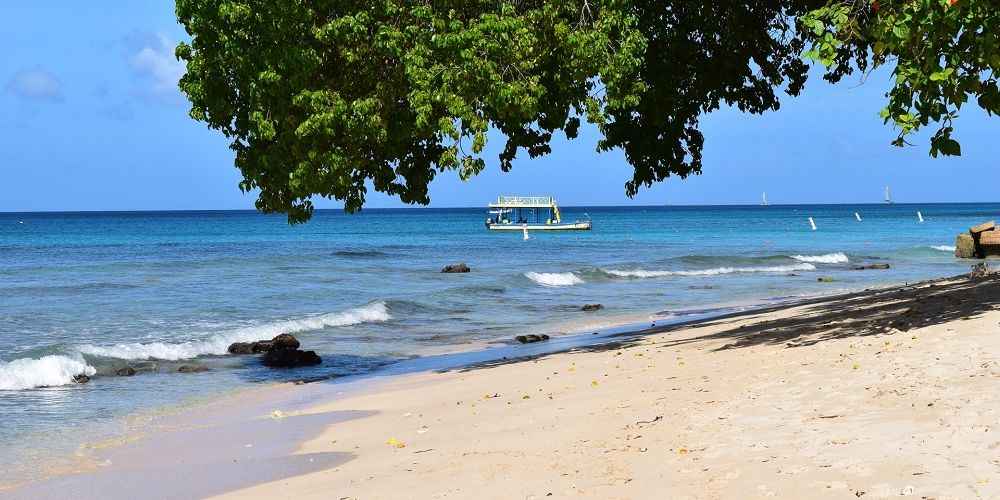 1/5

Try a different beach every day on Barbados family holidays

Gorgeous beaches are a bit of a Caribbean signature and Barbados beaches are as famously wide ranging as they are lovely. Out of 80-plus round the island, you'll find quite a few of the lounge-around, powdery white sand variety – especially on the 'platinum' west coast. But there are also beaches for surfing or turtle-watching, plenty where water sports rule the waves, heaps given to fantastic BBQs and cute restaurants and just as many peaceful paddling coves as celebrity lined shores.

All-rounders we highly recommend
Sandy Lane is a west coast legend, famous for celebrities, flawless sands and water sports.

Fresh water springs tumble into the Atlantic at Bath Beach on the east coast and if you're looking for peace, this is the place.

Easy to reach Batts Beach is just outside Bridgetown and its calm, crystal clear waters make for snorkelling heaven.  

As southerly as it gets, Silver Sands beach is a kite-surfing legend.

If surfing is the thing, head east to The Soup Bowl at Bathsheba to catch awesome Atlantic waves.

Don't miss Crane Beach on the south east coast, it's the only pink sand beach on Barbados and one of the island's favourite spots for swimming and boogie boarding.
Discover more about Barbados family holidays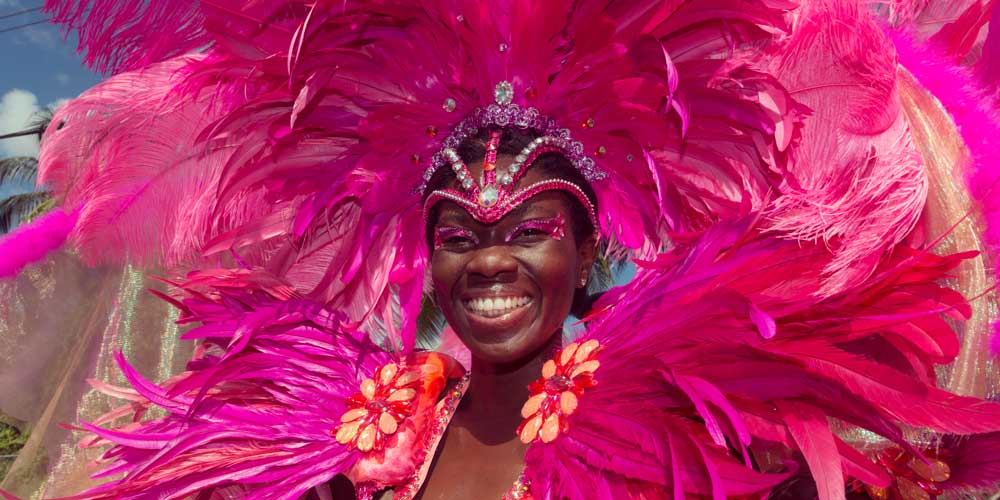 2/5

Barbados family holidays are famous for festivals

Think you know Caribbean celebrations? Nothing compares to the way they do festivals in Barbados. The island's outrageously exciting Grand Kadooment in early August is hailed as one of the best festivals in the world. Between May and August, the Crop Over Festival doesn't have an equal anywhere for its mix of colourful traditions, dusk-to-dawn parties, next level cooking and inclusive atmosphere – younger kids might be earlier to bed but Crop Over is definitely family-friendly, through and through.

Late October is when to catch the extraordinary Food and Rum Festival which packs in just about every eating experience you can imagine, brings together top Bajan chefs with international culinary icons and invites everyone – even kids – to eat, drink, be merry and do it all again and again for four days (and nights).

With over 60 festivals and events throughout the year, most Barbados family holidays manage to catch at least one. But, if miss one of the main events, don't forget community festivals more than hold their own in the spectacle stakes and prove conclusively that the Bajan reputation for authentic warmth and friendliness is not an exaggeration.

Best festivals to fit Barbados family holidays
Crop Over started out 200 years ago as a party to mark the end of the island's sugar cane season. Today it's one of the best loved festivals in the Caribbean, celebrates all things Bajan and everyone's welcome to come along, party, play, experience local life, eat like they're starving and generally have the greatest of great times.
Grand Kadooment is the day Crop Over ends, includes one of the Caribbean's biggest street parades and is often called the 'best festival in the world'. Although younger festival goers will probably prefer Kiddies Kadooment – just as exciting as the grown-up event, only with no crowds and fun stuff like beach picnics and family activities instead  
Food and Rum Festival brings together two things Barbados does splendidly and turns them into a four day long celebration. Naturally there are some super-smart culinary elements involved, but they're nicely balanced by more local experiences, and plenty for kids to tuck into.
Barbados Open Water Festival attracts swimmers from all over the world to compete in the clear waters of Carlisle Bay marine park. And you don't even have to race to join in the excitement, which makes this another great island event for families.
Run Barbados takes in stunning Carlisle Bay and Bridgetown's historic quarter, so it's easily one of the loveliest 10K on earth. It's also the longest-running mini-marathon in the Caribbean and very family friendly. The 5K walk/run is ideal for kids and everyone who finishes gets a medal – best holiday souvenir, ever.
Discover more about Barbados family holidays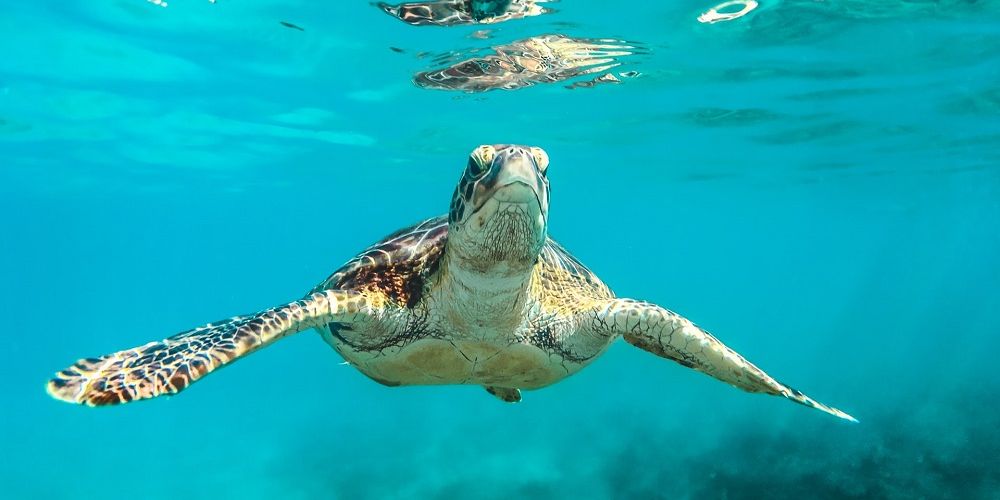 3/5

Barbados family holidays pioneer adventure for everyone

Soft adventures are simply experiences which don't require a particular skill-set or training: basically just about anyone can have a go. And it's a concept that Barbados family holidays really embrace – and another reason multi-gen works so well here. Whether you want to go cycling or first-time surfing; try gully trekking, nature hiking, sailing or horse riding;  snorkel with turtles or just explore all over the island from UNESCO World Heritage Sites to gorgeous botanical gardens, it's available and easy to do in Barbados.

No surprise to discover soft adventures have masses of kid appeal because they're natural confidence builders. Learning something new can be a by-product, but most of all it's just about having fun as a family, creating memories and – who knows – maybe even introducing a soft-adventure first-timer to a passion for life.

Some soft adventures made for families
No previous experience is necessary to go underground in Harrison's Cave. This vast limestone cavern is one of Barbados' greatest wonders and a guided tour has all the true explorer traits kids love.
Welchman Hall Gully is close to Harrison's Cave, actually formed from the collapsed roofs of other caves, and the place where you can experience the landscape of Barbados as it was more than 300 years ago. Fun to walk even for younger kids, and guided tours are free.
Barbados definitely doesn't believe divers should have dibs on underwater adventure. Which is why Atlantis Submarines exist to let families dive down to the depths of the Caribbean Sea, spy everything from shipwrecks to shoals of tropical fish through panoramic portholes, and check out the island's amazing reefs into the bargain.
Island Safari lets you explore Barbados from end to end, off-road and on, along the coast, into the hills, through forest and round all the lush and lovely tropical bits. Guides and drivers take all the pressure, specially adapted Land Rovers are super-smooth even on rough terrain, and you'll be amazed what you learn about the island in the space of one incredible day.
Heritage as an adventure isn't a hard sell to kids at St. Nicholas Abbey. This 350 year old sugar plantation has been meticulously restored to its original glory and comes complete with tales to delight teens, a steam train all kids will love and plenty of art, antiques, architecture and history for grown-ups. Naturally the distillery tour and rum tasting also has adults-only appeal.
Discover more about Barbados family holidays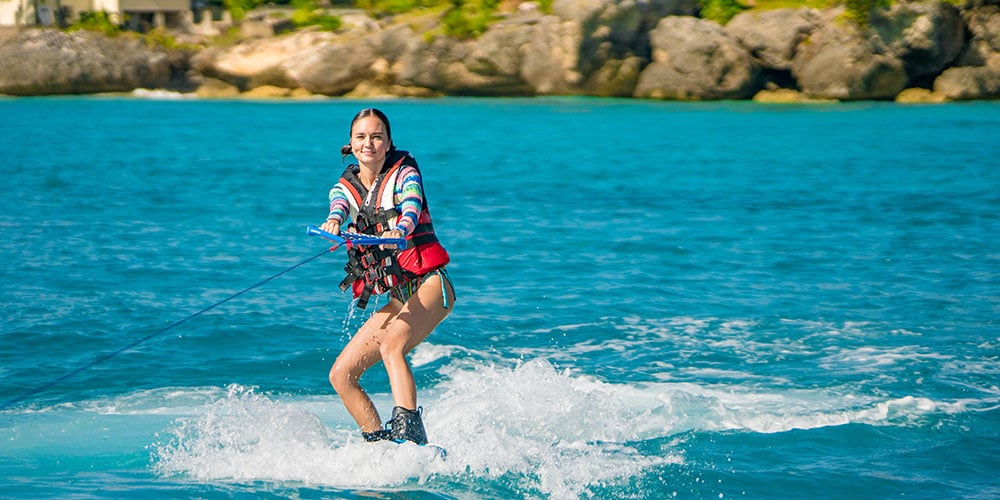 4/5

Barbados family holidays have water sports for all – no experience necessary

Barbados is no slouch when it comes to spectacular dive sites. Its sailing credentials are exemplary. And if you surf for real, there are plenty of east coast beaches to put you to the test. But Barbados family holidays are also packed with water sport experiences that need no previous experience and often involve learning a little as part of the fun.

Snorkelling in the balmy Caribbean gets kids remarkably close to local marine life. Bolder young water babies can even swim with turtles on specialist boat trips from several of the island's beaches. Catamaran cruises give you the chance to explore the coastline with an expert at the helm: you can also hire sail boats if you're confident going it alone.

Kitesurfing and parasailing feature big in Barbados family holidays and they're much loved by intrepid teens – Silver Sands on the island's southern tip is a good beginners' beach. And if you yearn to glide over crystal clear waters or even take a guided sea tour, SUP is another water sport that Barbados does beautifully on beaches all over.
Discover more about Barbados family holidays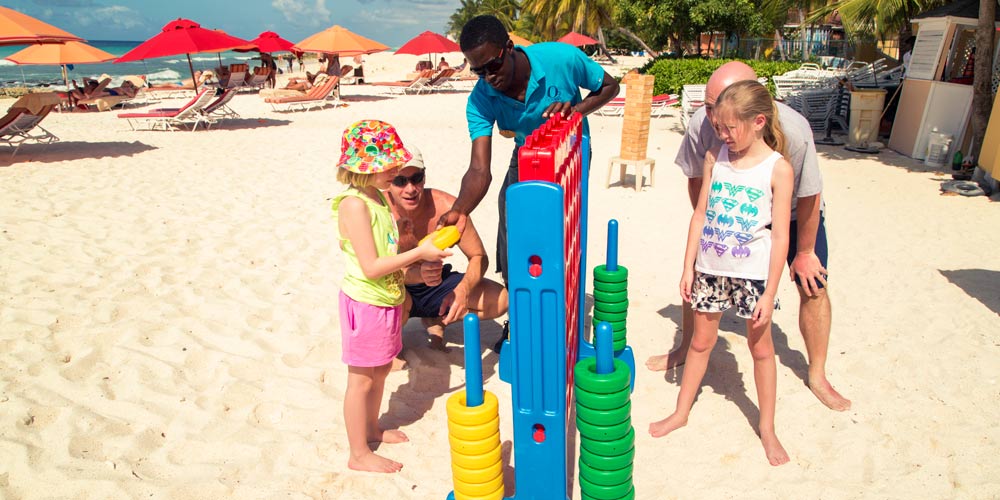 5/5 

Do something different every single day

Some Caribbean holidays are big on beauty but don't have much else, Barbados family holidays manage to be both lovely and plenty interesting. It crams a lot into a relatively small space yet never feels crowded, and you can find just about anything from haunting local history to quaint seaside towns, heritage sites and beach playgrounds.

There are safe places to cycle, horse riding is almost as much of a local passion as sailing and if you want to stretch your legs, the walking here is legendary – with or without guides. Even beach barbecues are more cultural event than cookouts. And wellness is a natural by-product the environment, although that's also supplemented by a range of outstanding spas.

Experiences you can only have on Barbados family holidays
Barbados

 was first colonised by the English in the 17th Century. Take a guided tour of historic Bridgetown and The Garrison to discover the history and intrigue that make this UNESCO World Heritage Site unique in the Caribbean.
Street food was a tradition in Barbados long before it became a thing worldwide, taste it at its finest on Baxter's Road near Bridgetown or hit Oistins with teens for the town's famous Friday Night Fish Fry.
Visit the Andromeda Gardens on the island's east coast – described as one of the 'most special gardens in the world'.
Head to Holetown for a sensational snorkelling experience round the protected waters of Folkestone Marine Park.
Get up close to free-roaming creatures at Barbados Wildlife Reserve in St. Peter – more dangerous residents are kept in enclosures for your safety, and theirs.
Older kids will definitely be up for trying out National Trust Hikes from St. Michael. One of the top ways to see the island, the guides are great and there's even a Moonlight Walk made for soulful teens.
Catch a #1 Bajan Bus at St. Michael and tour the island in colourful, open topped traditional style – an only in Barbados experience if ever there was one.
Go see the George Washington House and Museum where the 1st US President lived with his brother for two months in 1751.
Explore historic Holetown, the oldest settlement in Barbados and home to the quaint Holetown Chattel Village.
Discover more about Barbados family holidays
Dreaming about the Caribbean for family holidays? Take a look at great deals in October on all-inclusive family holidays at Beaches Turks and Caicos. And don't forget to follow Family Traveller on Facebook and Instagram for travel news – or just to say 'hi'.