Barbados family holidays are very much once bitten forever smitten experiences. Visit and you'll almost certainly run into people who holidayed here as kids and now come back, year after year, with their own children. Should you add Barbados to your dream travel list for later in 2021 or even 2022? We think so and here's why.
A coral island ringed by coral reefs and trimmed with over 80 beaches, Barbados is one of the most popular Caribbean countries. Even turtles love it – no fewer than four species nest on its shores and it has the second largest Hawksbill breeding population in the entire region. The beaches are beautiful – of course – although you can expect to be just as captivated by colourful Bajan culture: Barbados likes to throw a party and has some of the greatest festivals in the world as a result.
Multi-gen Barbados family holidays are another more recent tradition and if that's what you have your eye on for your next big adventure, we can tell you this is the Caribbean island everyone remembers, for all the right reasons. Older kids love the laid back West Indian vibe, street food, surfing and star-spotting. A proven commitment to the environment appeals to responsible travellers – Barbados recently became the first Caribbean country to ban single-use plastics. And the combination of beachy days, intriguing history, natural phenomena, outdoor activities and easy going energy works right through from toddlers and teens to grandparents.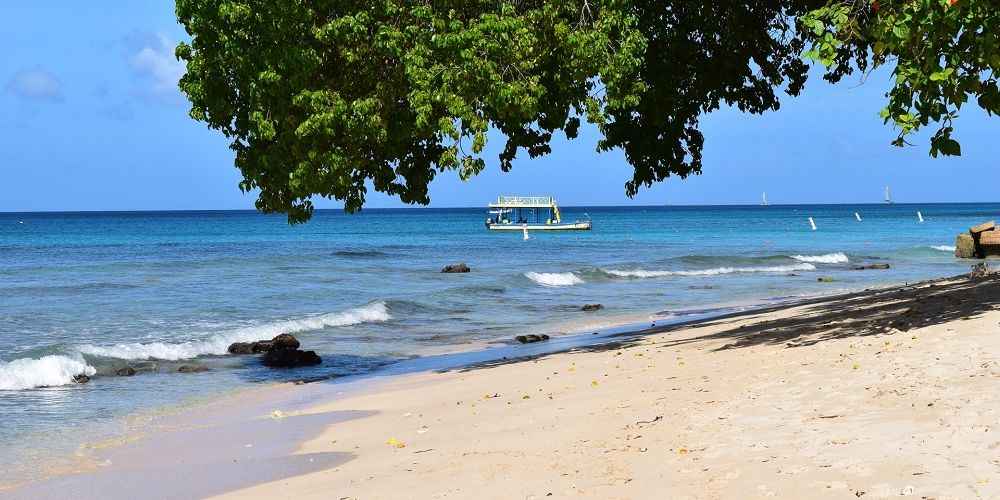 1/5

Try a different beach every day on Barbados family holidays

Gorgeous beaches are a bit of a Caribbean signature and Barbados beaches are as famously wide ranging as they are lovely. Out of 80-plus round the island, you'll find quite a few of the lounge-around, powdery white sand variety – especially on the 'platinum' west coast. But there are also beaches for surfing or turtle-watching, plenty where water sports rule the waves, heaps given to fantastic BBQs and cute restaurants and just as many peaceful paddling coves as celebrity lined shores.

All-rounders we highly recommend
Sandy Lane is a west coast legend, famous for celebrities, flawless sands and water sports.

Fresh water springs tumble into the Atlantic at Bath Beach on the east coast and if you're looking for peace, this is the place.

Easy to reach Batts Beach is just outside Bridgetown and its calm, crystal clear waters make for snorkelling heaven.  

As southerly as it gets, Silver Sands beach is a kite-surfing legend.

If surfing is the thing, head east to The Soup Bowl at Bathsheba to catch awesome Atlantic waves.

Don't miss Crane Beach on the south east coast, it's the only pink sand beach on Barbados and one of the island's favourite spots for swimming and boogie boarding.
Discover more about Barbados family holidays