Best family hotels and resorts in Morocco
Colourful souks, the aroma of exotic spices and hand-woven carpets are some of the things that spring to mind when dreaming of Morocco. We've picked our favourite hotels and resorts in Morocco to ensure a holiday that your family will never forget.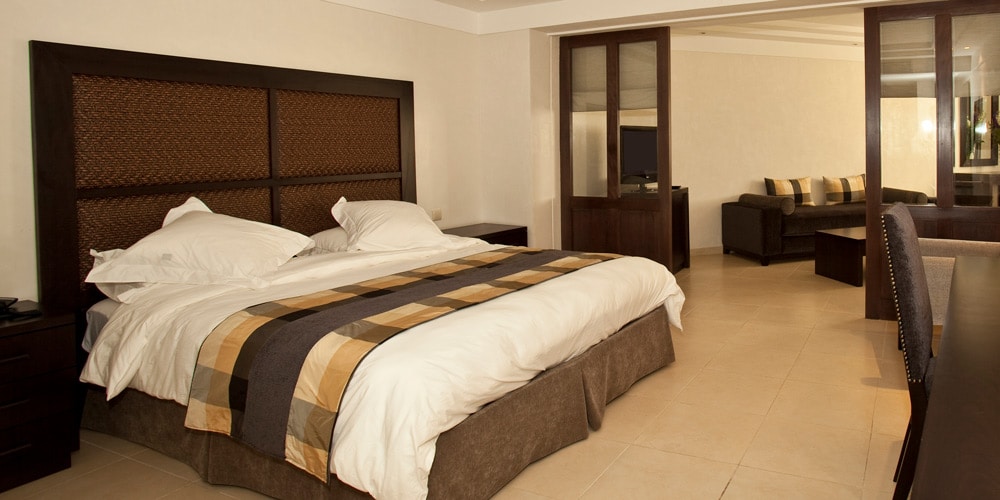 1/9

Targa Club Aquapark

Location

Situated in the residential area of Targa on the outskirts of Marrakech, the Targa Club Aquapark is set in five acres of gardens and olive groves.

Food and facilities

Enjoy live entertainment each evening at the Cosy Bar, grab a snack at the poolside bar in between dips and settle down for relaxed family dinners at L'Orangerie buffet restaurant. A children's playground and water-park with several slides make this an ideal place to stay with young children.

Rooms

Calming neutral colour palettes create suites that are perfect for unwinding after the hustle and bustle of the souks or a hectic day at the water-park. Interconnecting Rooms are available with balconies and satellite televisions as standard.

Why it's great for families

What could children love more than their very own waterpark in their back garden? With several waterslides, splash toboggans and a huge pool, parents don't need to worry about entertaining little ones. There is also a stunning spa for adults so while the kids play, mum or dad can sneak away!
Rooms are available from £48 per night. Book now at Hotels Altlas