Stay in the Atlas mountains
Only an hours drive from Marrakech the beauty and natural charm of this traditional Berber environment is ideal for families with children of all ages. Day walks through the hills, passing through Berber villages where you will eat in a family home, see how bread and other cooking is done on small charcoal fires on the floors of simple kitchens. Mint tea all round and mules to carry those who are tired of walking!
The Atlas mountains offer a peaceful, safe and friendly environment for kids to be in touch with wildlife, flora and fauna and to open their souls to the wonders of simple living. Parents will enjoy the relaxed atmosphere at these handpicked hotels (link below).
Price: From £71 per room per night.
More information on hotels in the Atlas Mountains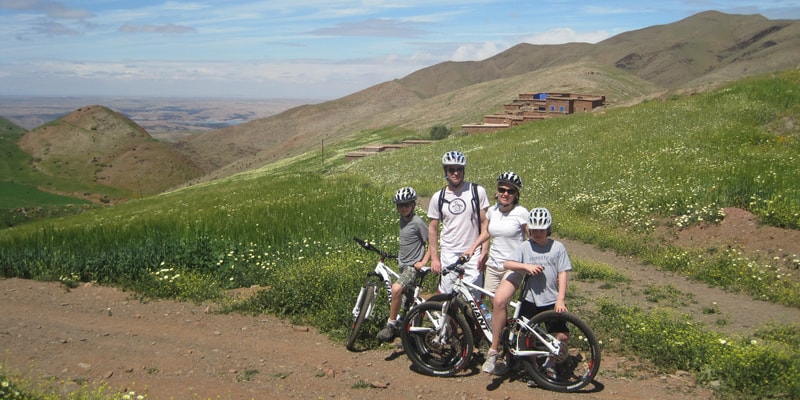 Mountain biking day in the Atlas mountains
Glide through the stunning scenery of the Atlas Mountains with a professional mountain bike team to show you the safest cycling routes and  the most photo-worthy views! Set off from your hotel in the hills to discover valleys, rivers and villages with colourful, friendly locals. You'll stop for a relaxing lunch break in the middle of the day either in a local home or for a picnic under a tree. These biking days are tailor made to your fitness and biking experience level and your bike will be set up for your ideal riding position. You'll return at the end of the day with time for a relaxing dip in the pool before supper.
Price: On request.
More information on mountain biking in the Atlas Mountains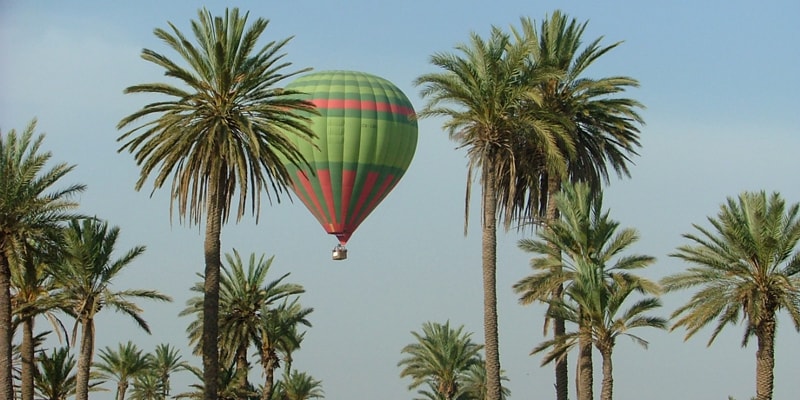 Hot air balloon ride near Marrakech
Start your day with a morning hot air balloon ride over stunning Marrakech. You'll be collected at 6.30 am and driven to the launch site where you can help set up the balloon and prepare for your flight. The stunning scenery in the early morning is magical and children of four years and above will find the whole experience both peaceful and exciting. As the balloon gently floats across the fields, above earthy villages, local children who love to watch the bright, colourful balloon will wave to you as you fly over. After the landing you'll be treated to a light breakfast with mint tea and return to your hotel. You now have the rest of the day in front of you to spend as you wish.
Price: From £151 per person.
More information on hot air balloon rides in Marrakech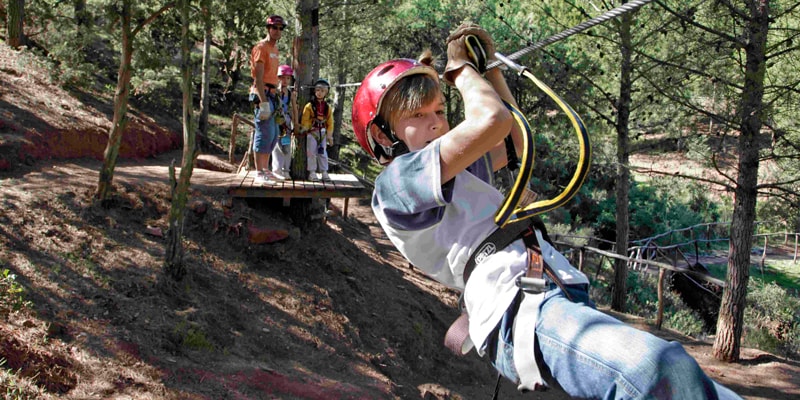 Mountain adventure park
This place is a real treat for both adults and children. The climbing course keeps kids happy and amused with the endless zip wires, climbing, walking along rope bridges and more. There is an adult version for the more adventurous which includes an amazing zip wire across a valley to bring your adrenaline levels right up. Very safe and well run. Also on offer is horse riding, archery and of course a lovely Berber lunch at the restaurant.
Price: From £14 per child for the course.
More information on Mountain Adventure Park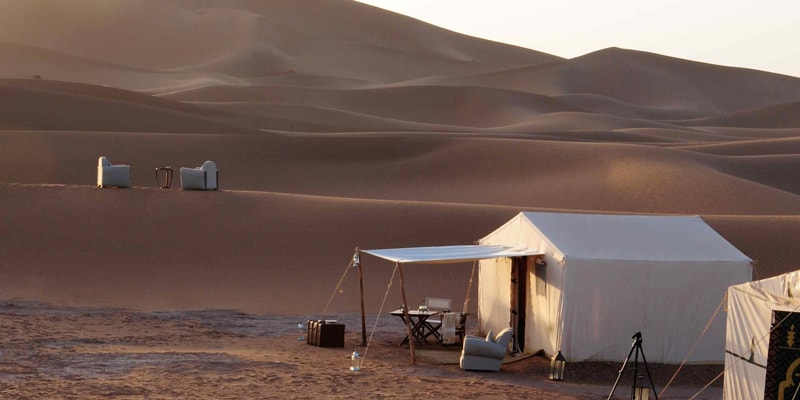 Overnight in a desert camp
A trip to Morocco is not complete without sleeping out under canvas! Turn your little ones into Lawrence of Arabia for a night and watch their faces light up when they walk into some of our stunning (and very comfortable) tents in the desert. Whether you are on a longer trip allowing you to get down into the Sahara or a short trip to Marrakech, there are options to suit. You'll journey across the High Atlas mountains through oasis villages and down through the beautiful Draa Valley to spend a night under the stars. Camels are included!
Price: From £42 per tent per night.
More information on an overnight stay in desert camps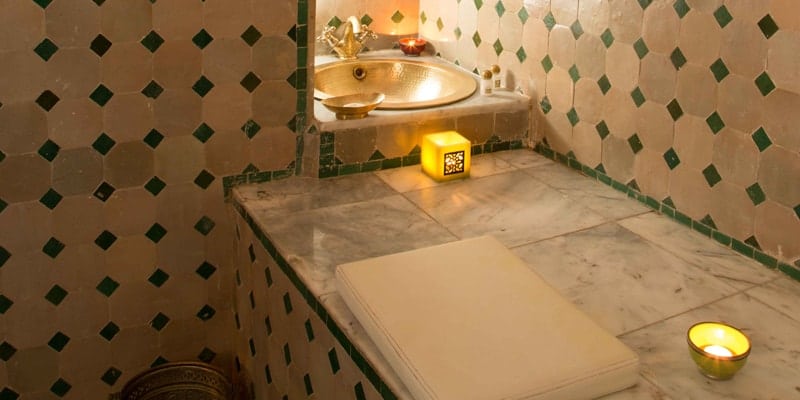 Experience a traditional hammam
The hammam, a traditional Moroccan steam bath and massage, is a great family experience and should not be missed. Show your children what bath time is like ' Moroccan style'! The hot marble floors of the hammam will leave everyone feeling relaxed guarantee more peaceful evening.
Price: From £28 at Hotel Les Deux Tours or £0.35 in a city hammam for locals.
Find out more about a traditional hamman.

Ride a camel in the palm groves
You can't come to Morocco without a bumpy camel ride! Ride through the lovely palm groves near Marrakech or across the huge sand dunes of Merzouga or Erg Chigaga in Southern Morocco.
Price: From £7 per 15 minute ride.
More information on camel riding in the palm groves.

Learn to surf on the Atlantic coast
If your family are all about the beach then are surfing holiday could be for you. Surfing in Morocco is fantastic for families with empty beaches and small waves for children and beginners (and large for more advanced surfer dudes!). Book a beachfront hotel and eat fresh seafood to stock up on energy for a fun time in the water.
Price: Lessons from £20 per person including equipment hire and tuition.
More information on surfing in Morocco.