Family Traveller reader and mother of one, Laura Mann, offers a candid review of her family cruise on board Royal Caribbean's Independence of the Seas.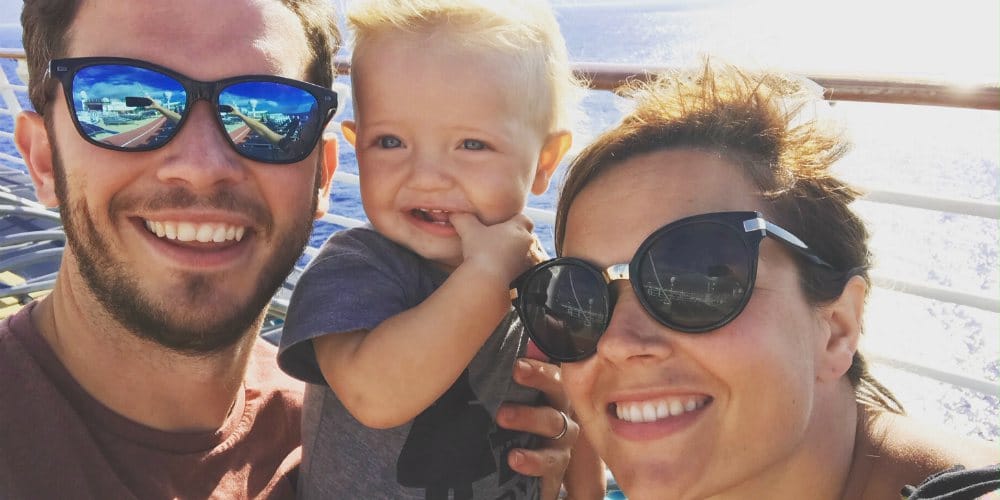 Having been a big fan of boats my whole life, I jumped at the chance of embarking on a family cruise with our one-year-old. My husband, a long-term sea-sickness sufferer, had some reservations, as he envisioned furniture and wine glasses rolling from side to side while having to catch an already unsteady pre-walker.
However, the reality was something quite different. Our holiday started from the moment we stepped on board Royal Caribbean's majestic and hugely impressive vessel Independence of the Seas from Southampton docks. We raced through security and were sipping our first cocktails before we had even left the port.
We spent two weeks cruising around with our little one and gleaned a lot from our trip. Here are some of the highlights and things to consider if you're planning a cruise of your own with a toddler in tow.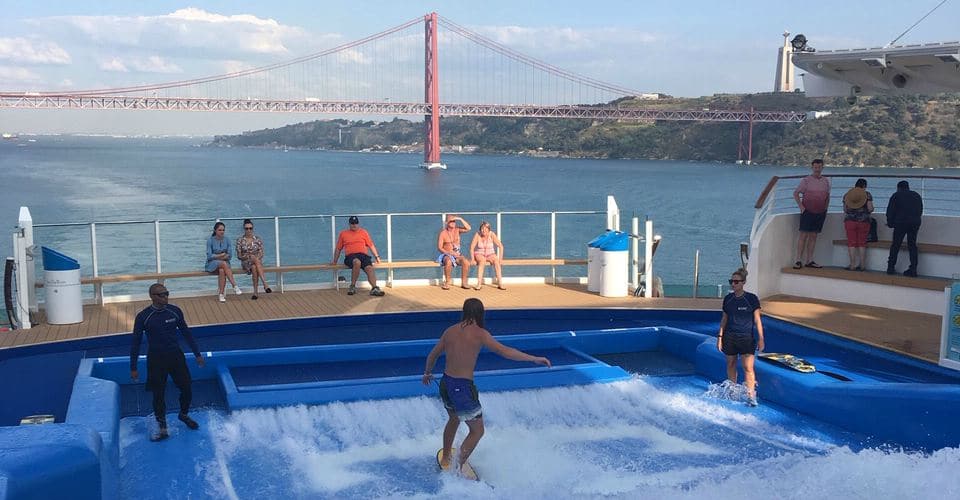 Kids' clubs
Without doubt, the number one advantage of family cruising is the vast array of activities and clubs on board for children. For the very small ones, there's a crèche open from breakfast until 2am and the staff issue you with a mobile phone in case of any problems, meaning you are free to roam the decks or venture to the adults' disco. The real money-saver though is the free kids' club for children aged three and over, with no restrictions as to how often you can use it.
There is also a club for older kids and the more discerning teenage passengers, meaning everyone has been carefully considered. With our little one safely enjoying the range of supervised activities the crèche had to offer, my husband and I were free to enjoy a little holiday time of our own. Having seemingly put his seasickness behind him, he headed straight for the rock-climbing and surfing simulator, while I made a beeline for the sumptuous spa and overhanging panoramic jacuzzis.
As if that wasn't enough, the ship offered ice-skating, laser-tag, as well as a cinema and theatre, to name but a few. Children of all ages are not only catered for, but positively indulged. Our only gripe was that as our little one still wore a swim nappy, we were restricted to a very small part of the splash zone.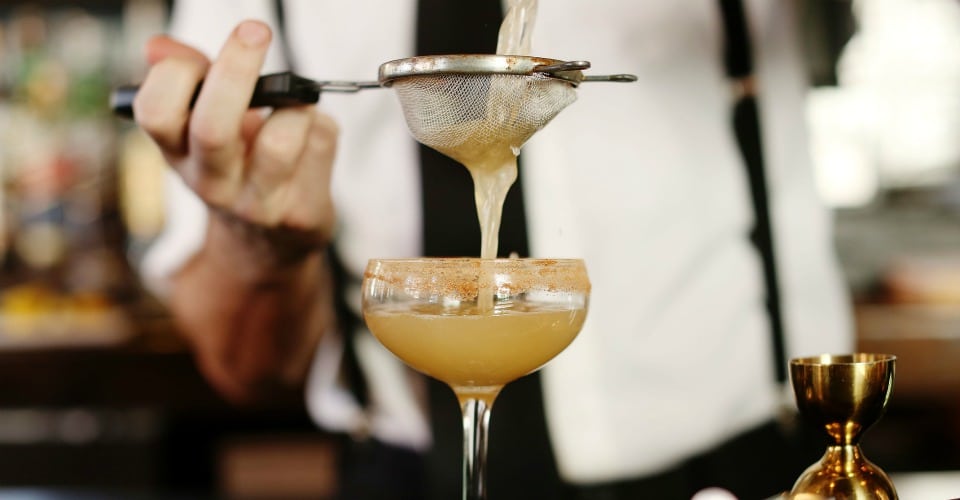 Food & drink
If you have a fussy-eater on your hands then you needn't fear with the range of options on offer at meal times. Breakfast was a never-ending buffet of full English savoury delights, sweet treats that included waffles and pancakes, fruits of all colours, shapes and sizes, and every well-known cereal brand imaginable. If you enjoy dining out, then evenings spent in the main dining room will not disappoint. With several courses and a different menu every evening, not to mention some of the friendliest waiters and waitresses we have ever encountered, dinner time quickly became one of the highlights of the day.
If you prefer a more casual setting, or just want a break from being treated like royalty, then there are more laid back options on offer too. Needless to say, some form of food was available 24 hours a day and the kids were more than delighted by the free ice-cream by the pool area. We decided to go for the all-inclusive package after much deliberation and were glad we did given the unsurprising premium price tags attached to the drinks. I overheard one fellow passenger describing how they had brought baggier clothes specifically for the second half of the holiday to accommodate their inevitable overindulgence.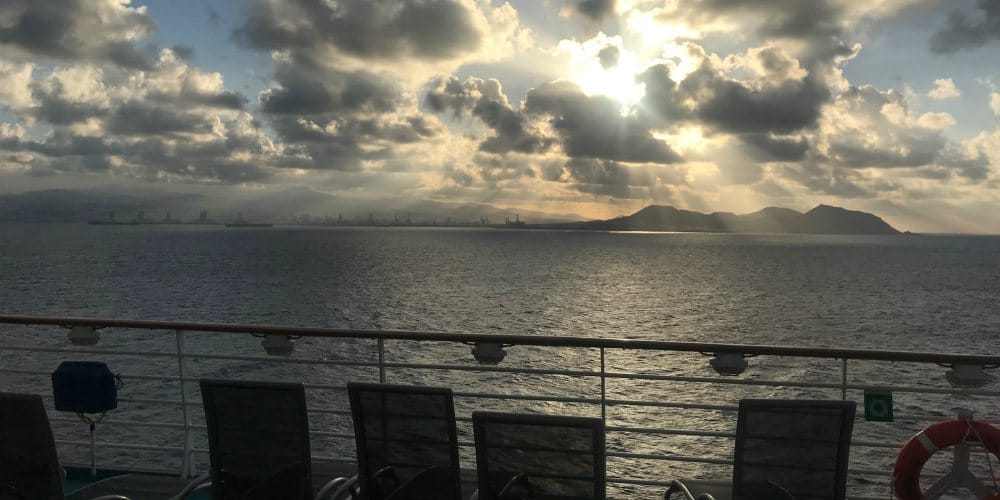 Ports
We had opted for the 14-night 'Canary Adventures' itinerary and throughout the fortnight we stopped at nine different ports, leaving just three days at sea (once you take a day off either side for embarking and disembarking). The upside of this is that we felt we had seen a lot of different places in a short amount of time without all the hassle of travelling from one location to the next. It's worth mentioning, however, that ports do not tend to offer the best spots for sightseeing, with travel further afield required to enjoy the main attractions.
As expected, during days at sea people flock to the swimming pools, which in our opinion weren't proportionate to the size of the vessel, as well as to the bars, restaurants and spa. That being said, at no point did it feel unbearable. The spa treatments, meanwhile, were heavily discounted on port days and so it was well worth coming back to the ship slightly earlier to take full advantage.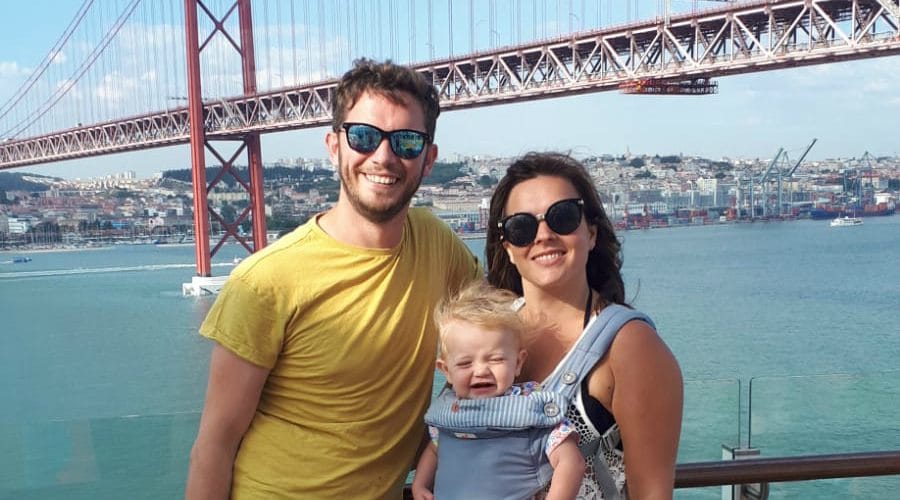 Life on board
The middle deck of the behemoth vessel was designed to emulate a high street promenade dotted with clothes, sweets and jewellery shops, well-known restaurants, traditional-style pubs, and a Ben & Jerry's ice cream parlour. It was a clever design to lessen the slightly claustrophobic feeling of being on board what is essentially a floating hotel.
Given the size of the ship, we were all very relieved to discover that seasickness was barely an issue. My usually green-at-the-gills husband was pleasantly surprised to find he felt no queasiness whatsoever during the two weeks on board. Having said that, it might have had something to do with the pre-cautionary sickness tablets he had taken, as well as the readily available cocktails on offer.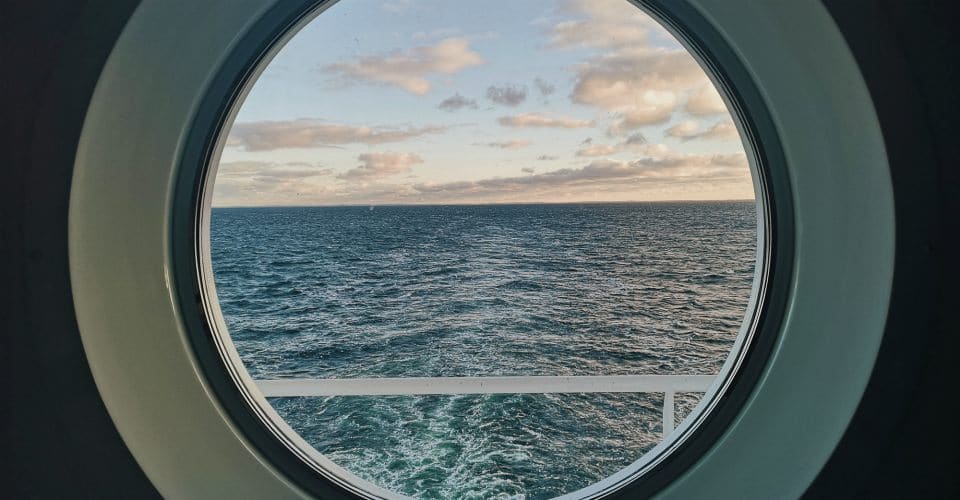 The rooms
There were rooms to suit every budget and every party size, ranging from the more basic interior cabins to the presidential suite boasting its very own balcony hot tub. We splurged a little and opted for a panoramic sea-view room with floor to ceiling windows, given that we knew we would be spending 14 nights there. The space was questionable, particularly in the bathroom, yet the view more than made up for it and was utterly breathtaking.
Within three days of sailing, we had already spotted whales breaching, flying fish and a pod of dolphins, all from the comfort of our bed. Given that we were a family of three, it was perfectly adequate for our stay, although for larger families the promenade state rooms would be much more suitable as they are almost double the size and have separate sleeping/dressing areas.
By the end of the fortnight, we felt both exhausted from squeezing the most out of our oceanic adventure, and rejuvenated from the impeccable service and attention we received on board. The experience was a bit of a game changer, even more so we felt, if we had had more than one child. Would we go on another family cruise? Absolutely. 
About the author
Laura is the mother to one young daughter who always joins her and her husband on their various trips across the world. Their favourite family destination is Greece due to its natural beauty and close proximity, and next year they are heading to Croatia, where they will pursue their passion for scuba diving.
Want to become a PAID writer? Contribute an article to Family Traveller by submitting your work through the readers' travel notes section of the website. Don't forget to add images and include a short bio.