Winter sun holidays are appealing for obvious reasons, especially since this winter's sunshine breaks could be the most long awaited ever. So we're thinking you might be looking for something out of the ordinary, maybe a destination with a little more soul, a bit of character and personality. If we're right, read on, because we've found five of the most soulful places to set your sights on for extraordinary winter sun holidays, hopefully this winter.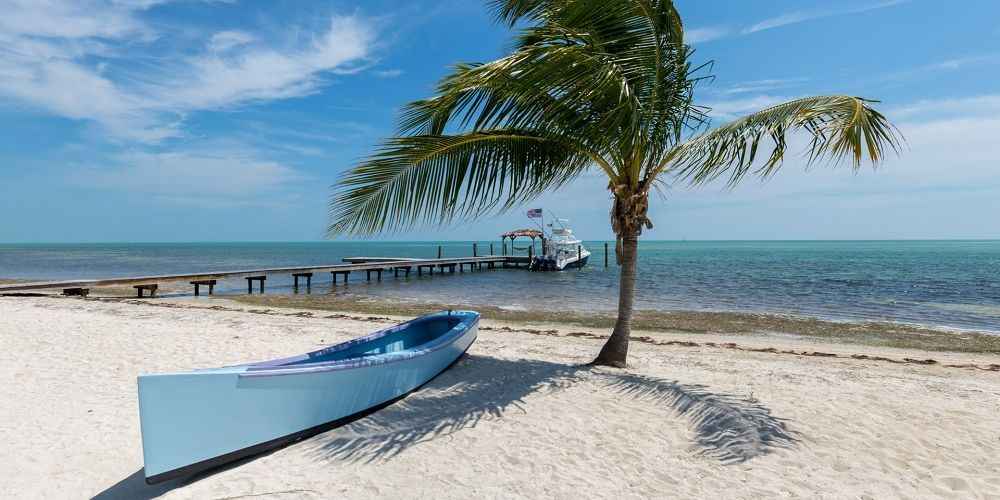 1/5

Islamorada, Florida Keys

Less than two hours' drive from Miami, Islamorada is a tiny chain of islands on the iconic Overseas Highway through the Florida Keys. Winter sun shines on the Gulf of Mexico here and there's not a white-knuckle ride in sight. Sounds impossibly romantic? It is and kids love it. The beaches are big, white-sand playgrounds trimmed with nodding palms and known for mile-apart sun loungers. The overall theme is complete freedom. And the only waterpark is natural and one of the world's best for deep-sea fishing, sailing, swimming, diving and snorkelling – or learning how from the experts. The Netflix series, 'Bloodline' was filmed in Islamorada, but don't expect dark drama in real life. Winter sun holidays here are barefoot and take the day as it comes – if you want added excitement, Key West is an easily doable day out.

How to get there: Direct UK flights to Miami take from just over nine hours. Islamorada is one hour, 40 minutes drive from Miami.
Find out more about Florida for winter sun holidays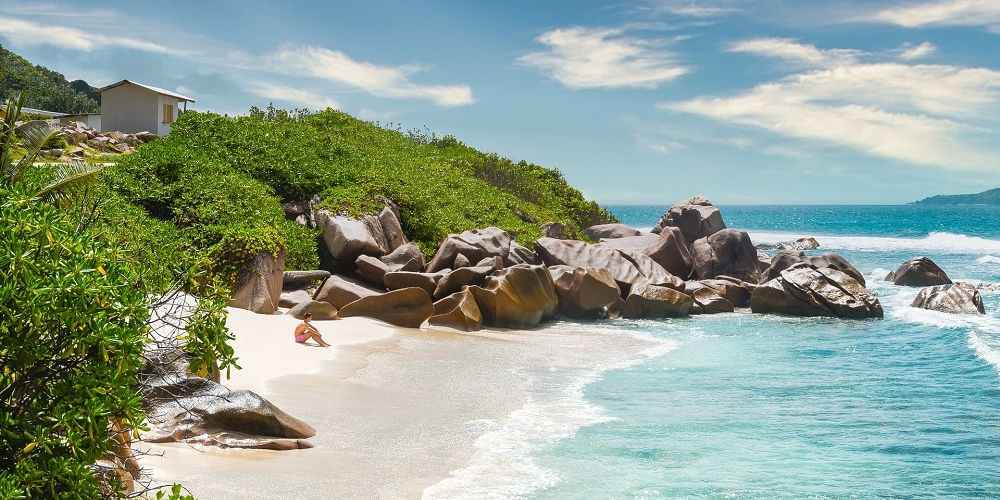 2/5

La Digue, Seychelles

Three need-to-knows about the smallest of the Seychelles' inner islands: it has the most photographed beach in the world (Anse Source d'Argent); hardly anyone bothers to drive (the island's less than 10km²) and you may never want to leave. La Digue is just over an hour by ferry from Mahé International Airport and it's jungle-like, gorgeously green, edged with fabulous beaches and people get about on bikes or oxen-drawn carts. Winter sun holidays here are reliably sunny and when you're not in the sea, exploring forests and cycling round tiny towns and villages, La Digue is the place for heritage plantations and horse-riding on the beach. Kids can island hop to see giant Aldabra Tortoise and Hawksbill Turtles or sail to neighbouring Praslin for Vallée de Mai nature reserve. And, small as it is, La Digue has an excellent choice of family lodges and beach villas.

How to get there: Direct UK flights to Mahé in the Seychelles take from 12 hours, 40 minutes. La Digue is 90 minutes by ferry from Mahé.
Find out more about the Seychelles for winter sun holidays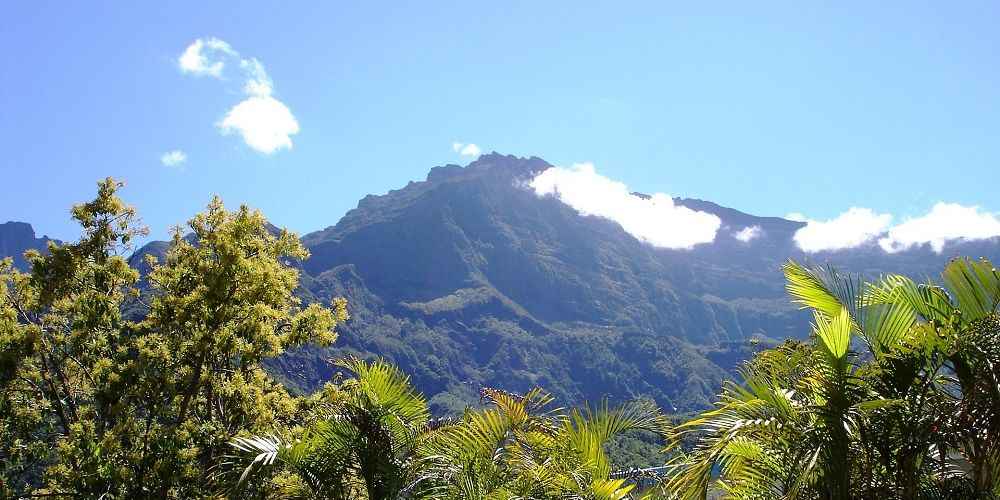 3/5

La Reunion, Indian Ocean

The little island of La Réunion is French, right down to its west coast Riviera. Only this particular part of France floats in the Indian Ocean next to Mauritius. Not as developed as its better known neighbour, La Réunion is French family favourite for winter sun holidays and worshipped by surfers and climbers year round. A lot of the island's appeal is its spectacular landscape of volcanoes, cirque, dense forest, lagoons and more than its fair share of dramatic waterfalls. The beaches are pretty stunning too and it's impossible not to be won over by the easy-going charm and natural friendliness of La Réunion islanders.

How to get there: UK flights to La Réunion take from 13 hours, 55 minutes.
Find out more about the Indian Ocean for winter sun holidays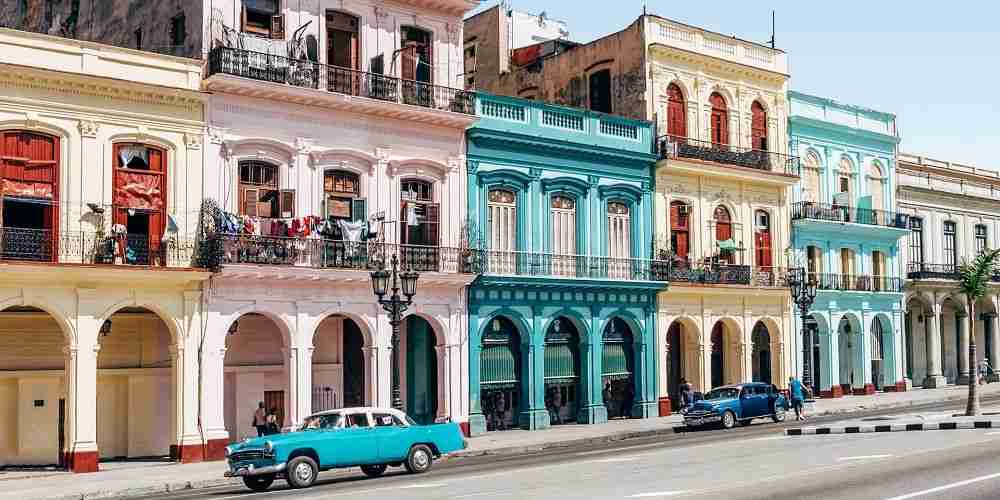 4/5

Havana, Cuba

Few places in the world do winter sun holidays with more soul than Havana. Go for Christmas. Cuba has only marked the event since 1997, so it's a bit of a novelty which makes it all the more colourfully and eccentric – especially in the capital. If you can't make it for December, the rest of winter still has fabulous urban beaches, World Heritage Old Havana and guided tours round the city in a pre-1959, hot-pink Buicks and the like – a favourite with kids. Temperatures are about 25˚C and higher all year round. So, you might want to escape the heat in the cool green hills and valleys of  Viñales– west of Havana and yet another World Heritage site.

How to get there: Direct UK flights to Havana take from nine hours, 45 minutes.
Find out more about Cuba for winter sun holidays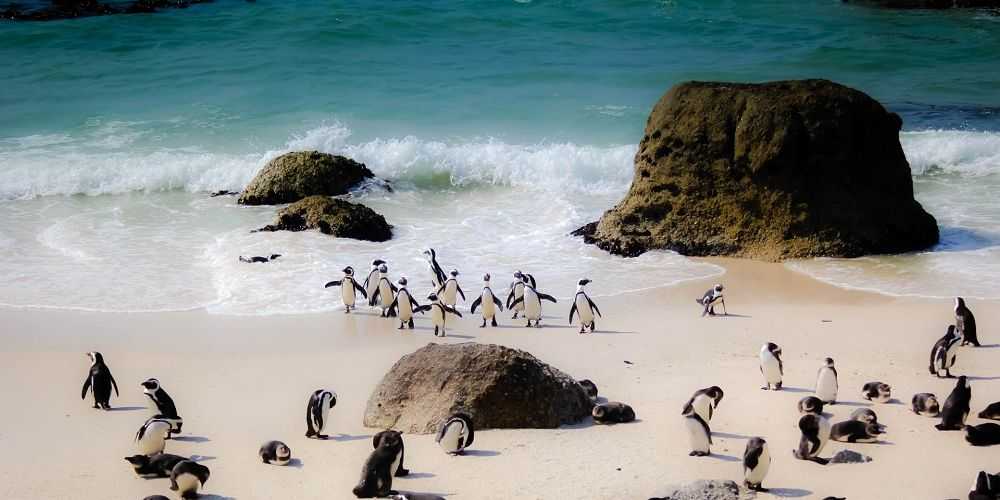 5/5

Boulders Beach, Western Cape

Cape Town is South Africa's oldest city and a once-in-a-lifetime great. But it can be hectic, crowded and wildly busy for winter sun holidays. Travel a little further south, swap the North Atlantic for the Indian Ocean and stay by Boulders Beach for white sand, immense Neolithic rocks, clear blue sea and a permanent colony of 2000 African Penguins. It's just as strange and captivating as it sounds, kids are mesmerised and swimming in the sea with gregarious fledglings is a perfect childhood memory. Boulders Beach is just 35km from Cape Town, but quaint Simon's Town is right by the beach and handily enough, it also has some of Western Cape's best family lodges and bungalows. If you can drag the kids away from the penguins, the Cape of Good Hope is just half-an-hour's drive from Simon's Town.

How to get there: Direct UK flights to Cape Town take just over 11 hours. Boulders Beach is about 30 minutes drive south of Cape Town.
Find out more about South Africa for winter sun holidays
Looking for soulful experiences closer to home this summer? Check out family-friendly London lidos now open. Follow Family Traveller on Facebook and Instagram for more travel ideas, news and updates – or just to say 'hi'.