Is a family holiday in Cuba on your family's wish-list? Travel writer and mother of two, Orsolya Bartalis, visited the Caribbean legend in December and discovered a sustainable, small-group tour makes responsible travel in Cuba easy, authentic and incredible fun with kids.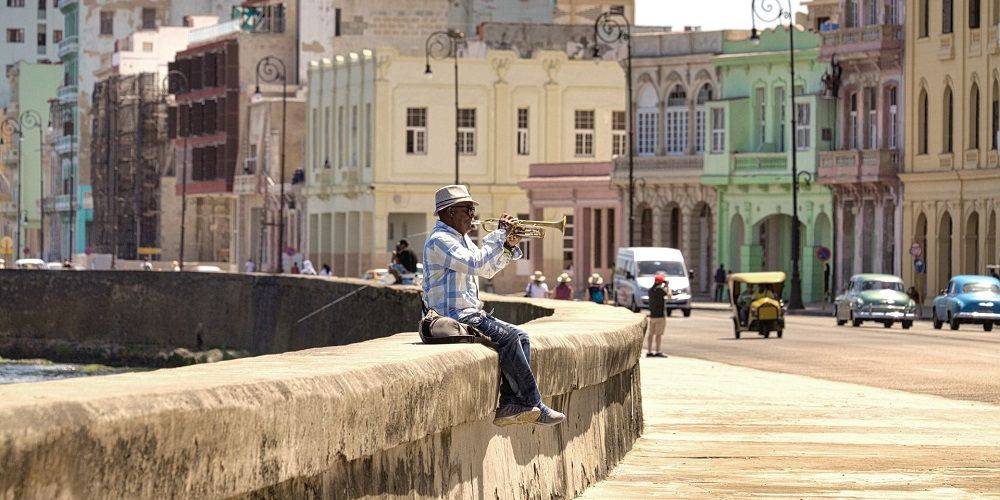 My kids and I have been traveling around the world since they were little. We're always looking for new places and new adventures. And we always opt for authentic experiences; staying with locals, eating with locals and immersing in local culture. Now the kids are older they're more involved in holiday planning, so it was actually my older son who came up with the idea of Cuba. Not certain how it came about, pretty sure Fast and Furious had something to do with it, but it turned out to be an unforgettable adventure.
Small group tours make Cuba an accessible adventure with kids
As usual, we decided to stay out of hotels. Though this time, instead of going it alone, we opted to holiday with a small group of fellow family travellers and a fantastic tour guide. We'd never travelled this way before, but in Cuba a sustainable small group tour is the best way to go as it provides you with a variety of experience, reliable transport, easy access to lots of places, local insight and a holiday that combines interesting activities with plenty free time. It's also a real advantage to have a local tour guide in Cuba; not only do they have insider knowledge of their country, they can also reveal places that are off the tourist trail and help out with all sorts of practicalities from recommending good family restaurants to finding a doctor.
One of the best things about a sustainable small group tour, is that we stayed with the locals in their homes. This gave us the opportunity to strike up conversations with our hosts and get an insight to their daily lives. Cubans are very hospitable, and welcoming, extremely family focused and they love kids.
We chose to go during the Christmas holidays. But any time between November and March (Cuba's dry season) is good for a family holiday in Cuba. Dry season is also one of the busiest seasons of year because of the fine weather, though we were surprised to find Cuba a little cooler than expected for the Caribbean and were pleased we'd packed jackets, just in case.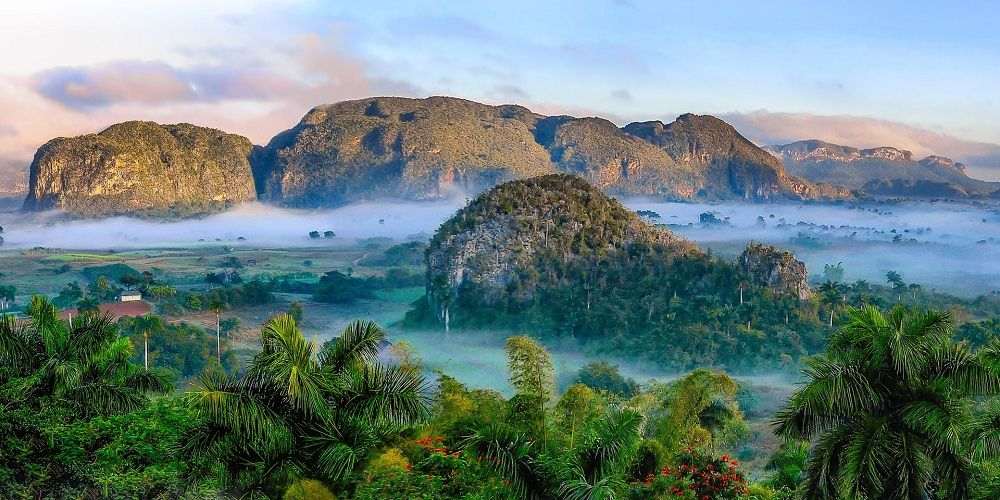 Head to Viñales and discover Cuba's rural culture from a local perspective
We flew into Havana and from there headed to Viñales; a small rural town in the north west of the country. The vibe here is certainly a lot more laid back than in Havana and the area's best known for its agriculture, amazing caves and tobacco. We had a chance to go on a valley walk, visiting the farmers. On the way we stopped by a farmer's house, that was a modest wooden hut. He showed us the preparation of their traditional Christmas roast pork cooked over an open fire and welcomed us in for some fresh coffee made from the coffee beans grown on the farm. The kids had a great time testing the age-old equipment used for crushing and grinding coffee.
Our next stop was Soroa. A tiny little, hidden town in the mountains and a perfect spot to walk down to the waterfall and have a swim. The simplest things at time can be the most fun. The kids had a great time climbing under the falls and jumping off rocks. It was in Soroa that we also enjoyed an amazing dinner at a local paladar. Paladars are tiny restaurants in local homes where they cook and serve tradition Cuban traditional meals for around £11 per person. Be prepared, the food is delicious and the portions are huge.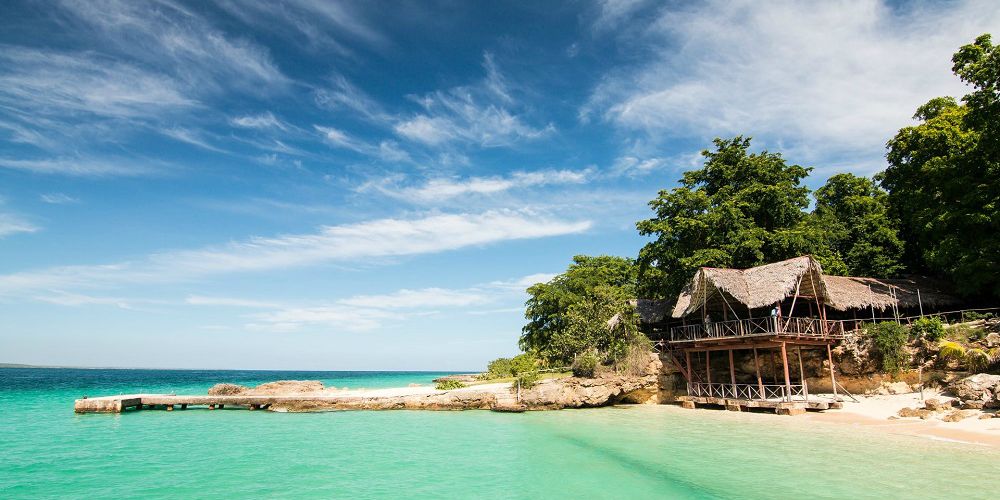 Don't miss out on Cuba's gorgeous Caribbean beaches
After Soroa we headed to the south west coast and Playa Giron. This is another small town with a revolutionary history but even more appealing to kids was the chance to snorkel in the Caribbean, at last. The sea temperatures were perfect and there was plenty to look at under water, over the rock formations. This area is part of a marine natural park that also offers great diving opportunities.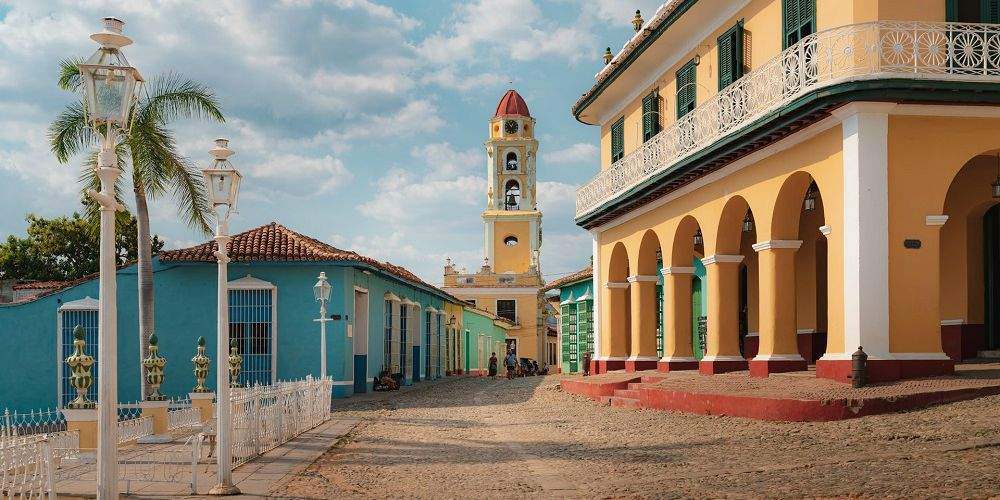 Visit Trinidad de Cuba for Caribbean colour and colonial history
After Playa Giron we made our way to Trinidad de Cuba, another historic town, this time between the lush green rainforests of Topes de Collantes and amazing Playa Ancon. Trinidad has a great vibe with its cobbled streets, craft markets, street food, horse-drawn carts and colonial architecture. For us it was also the chance to mix nature walks, icy cool waterhole swimming and beach time with watching local artists at work, enjoying the live music on the streets, and asking our patient tour guide endless questions about anything and everything.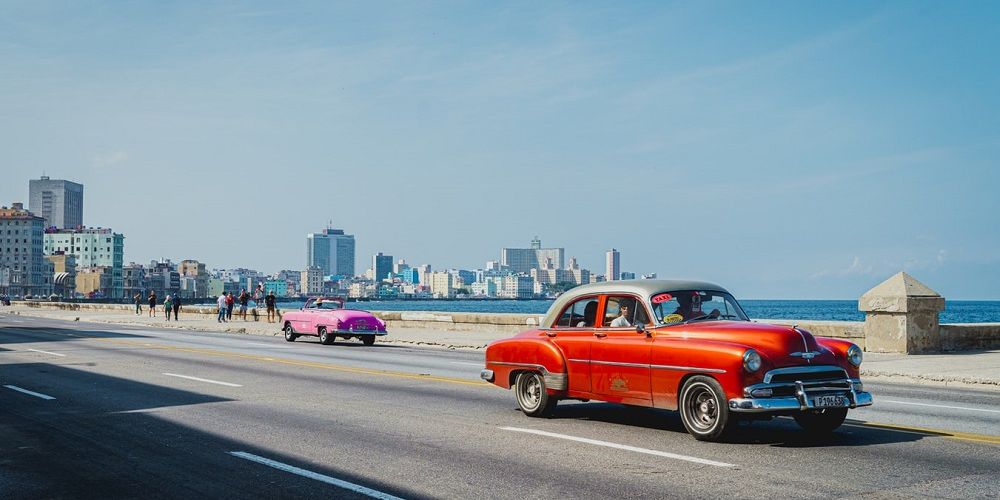 Hire a vintage car in Havana and cruise El Malecon like a movie star
Trinidad was our last stop before heading back to Havana, where we discovered Old Havana through a walking tour, wandered the vibrant streets filled with live music and learned about the rich history of one of the world's most famous capitals. Of course, our urban adventure had to include a classic car cruise. We opted for a flashy 1950s Buick convertible and drove round Havana with the top down and one very happy son who got to cruise the city's legendary El Malecon where the opening sequence of Fast and Furious 'Fate of the Furious' was filmed.
Did we love Cuba? We did and we'll certainly be back
It was great to be off the beaten trek in Cuba. During our holiday we had no TV and limited Wi-Fi, which allowed all of us to switch off from the outside world and get back to enjoying the simple things, like a conversation with the locals and fellow travellers. We also reconnected with nature and had a glimpse of life from a Cuban perspective: people are much more appreciative of simple pleasures and generally more content with what they have.  And finally, one of the best parts of  being in a sustainable small group tour is actively contributing to the communities you visit in a way that's meaningful and valuable to everyone.
The Lowdown
Where: Cuba is the largest country in the Caribbean and lies about 100 miles off the south coast of Florida.
How to get there: Direct flights from London to Havana year round, take from 10 hours.
Who to go with: We chose Intrepid Travel sustainable small-group family tours in Cuba from £649 per person.