London lidos (lakes and pools) are like wild swimming without too much wildness, and they're back for 2021. Things have changed a little from the days when you could just turn up, pay up and jump in. Book ahead is pretty much the rule everywhere (even Hampstead Heath Swimming Ponds have introduced online booking). And hand sanitiser, one-way swim lanes and limited numbers are the new normal. But that seems like a small price to pay for the sheer exuberance of being out on the water with kids again. Take a look at 9 London lidos making a splash this spring and summer: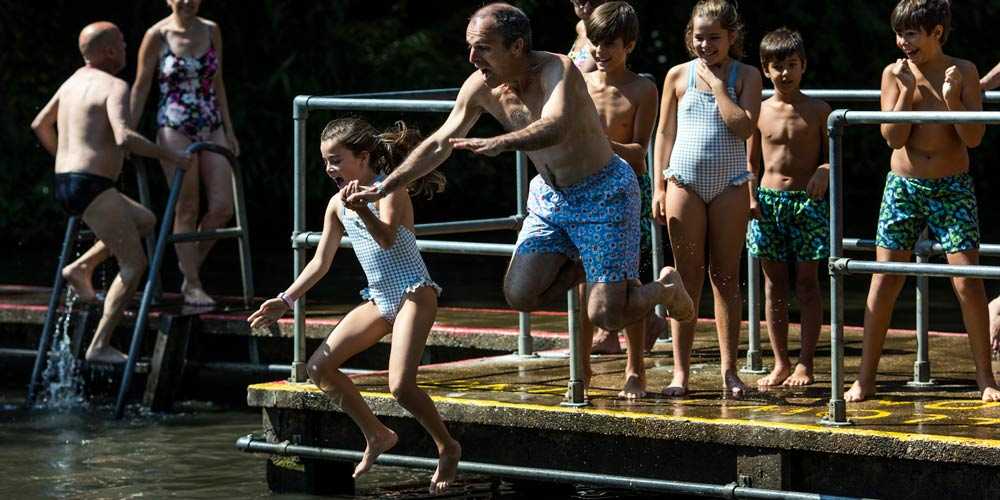 9/9

 Hampstead Heath Ponds
Probably the best known of the London lidos, Hampstead Heath Ponds are famously chilly – even in summer – on the plus side, the setting's lovely and there are three different ponds: men's, women's and mixed. The mixed pond is open to families and accompanied children from age eight, and this year's summer season starts on 1 May. Lifeguards are always on duty and Hampstead Heath Tweets water temperature updates year round. 
Location: Hampstead Heath
Nearest Tube Stop: Belsize Park

Find out more about Hampstead Heath Ponds opening hours and booking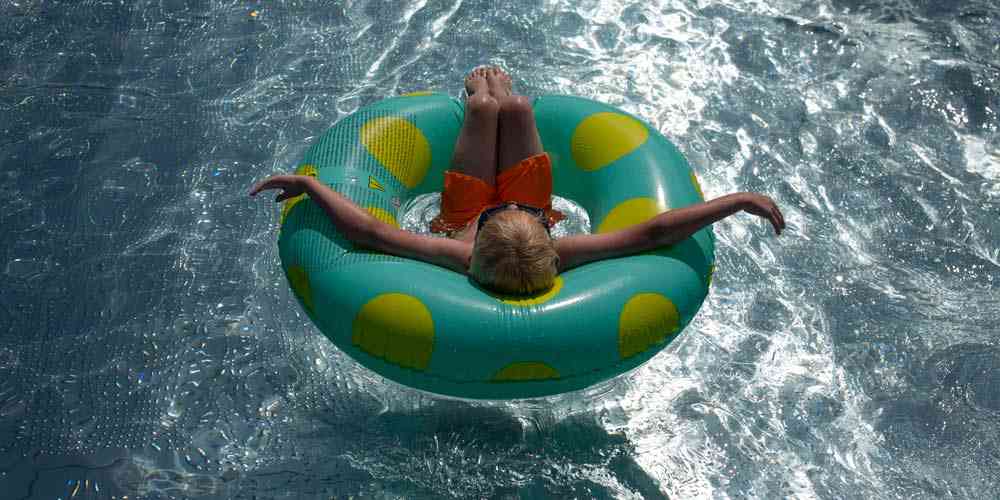 Parliament Hill is tucked away in a southern corner of Hampstead Heath and it's one of the London lidos that's almost as well loved for its city views as its swimming. Open 365 days a year, it might have been built in 1938 but manages to feel fresh thanks to a relatively new stainless steel floor in the main pool and a paddling pool for younger kids. Children of all ages can swim here (under eights have to be accompanied by an adult). And, although the pools are unheated, hot showers for after make that seem a lot less bracing.
Location: Hampstead Heath
Nearest Tube Stop: Tuffnell Park
Find out more about Parliament Hill Lido opening hours and booking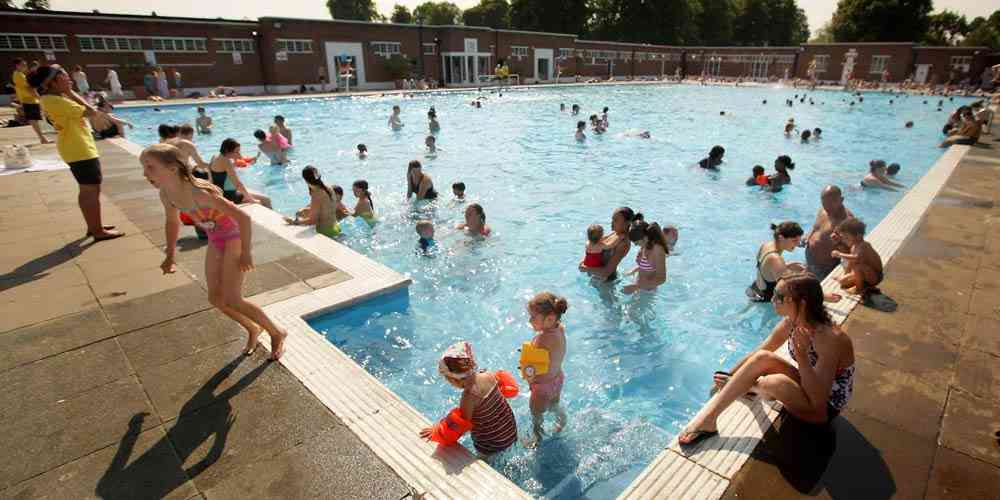 7/9
Brockwell Lido
Few London lidos are as popular with locals as Brockwell. It's better known as "Brixton's Beach" and as well as the 50m pool, there's a Grade II listed art deco building which has a café, gym and exercise classes. There's a strong community feel here, it's very family-friendly and kids of all ages are welcome. The pool's open 7-days, year round from 7am to 6pm and you can now book 50 minute slots online.
Location: Brixton
Nearest Tube Stop: Brixton
Find out more about Brockwell Lido opening hours and booking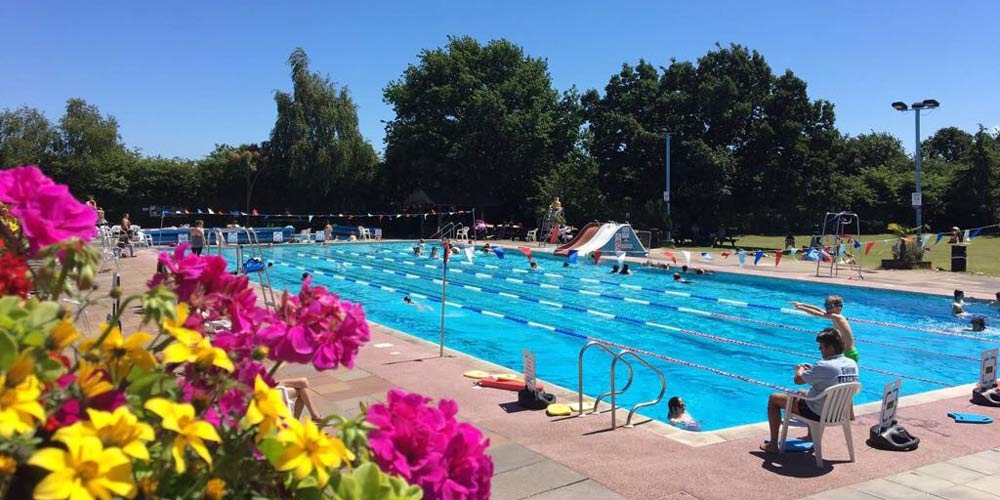 6/9
Hampton Pool
Unlike some other London lidos, Hampton Pool is almost entirely dedicated to public swimming to it's one of the easier places to book a slot, even with new limited number rules. Famously saved from demolition by locals, the pool's understandably a bit of an icon and well loved by Hampton residents. Great for families and kids of all ages, the water's heated year round and there's also a paddling pool for younger children, and small waterslides too.
Location: Hampton
Nearest Train Station: Hampton
Find out more about Hampton Pool opening hours and booking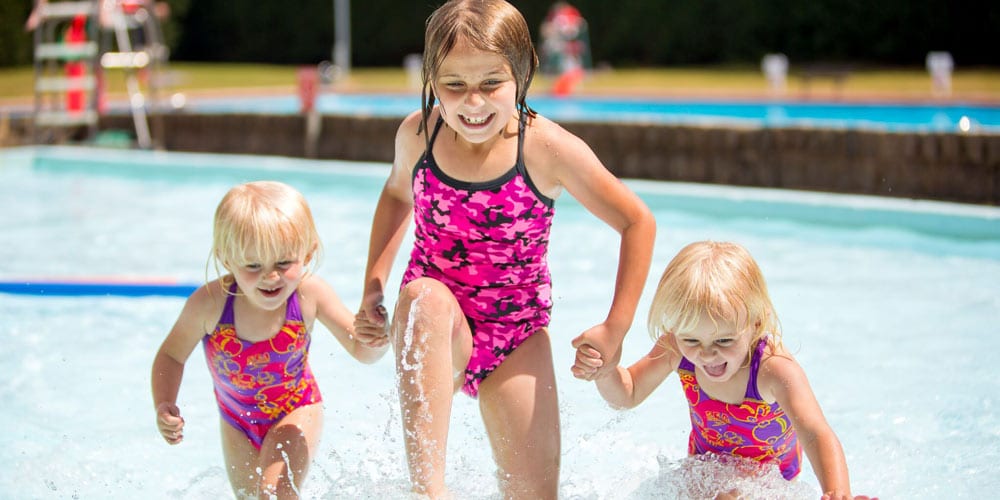 5/9
Park Road Pool
The Park Road Leisure Centre is the lux end of London lidos after an £8 million refurbishment added three indoor swimming pools, gym, exercise classes and children's play area to the 50-metre heated outdoor pool.  Family fun is the focus here, grassy hills by the lido pool are perfect for summer picnics and it's suitable for kids of all ages. The lido's programme is quite structured and certain restrictions are in place at the moment so be sure to check times and book in advance. 
Location: Hornsey
Nearest Tube Stop: Highgate (Northern line)
Find out more about Park Road Pool opening times and booking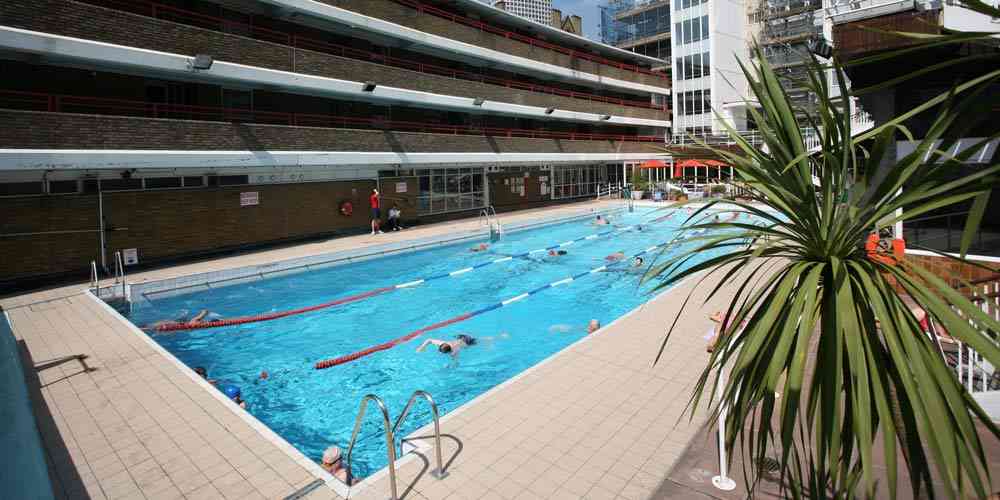 Of the London lidos that give refuge from city heat in summer, Oasis Sports Centre really lives up to its name. The sleek complex has an outdoor and indoor pool – the outdoor pool's the only heated lido in central London. In less restricted times, you could expect crowds on sunny days, now you can book swim sessions in advance. Kids age eight and over are welcome and the atmosphere's surprisingly chill and family-friendly, considering you're right in the heart of London. 
Location: Covent Garden 
Nearest Tube Stop: Tottenham Court Road 
Find out more about Oasis Sports Centre opening hours and booking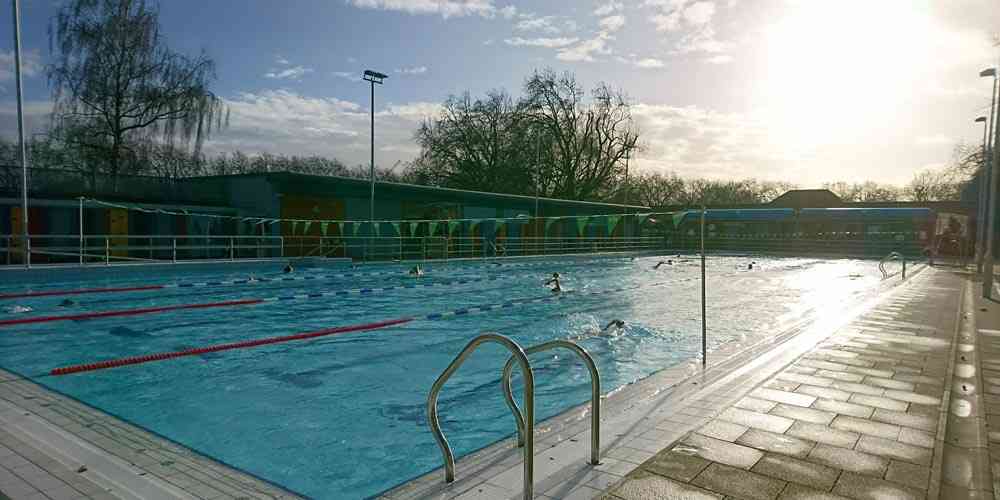 3/9
London Fields Lido
Another of the London lidos saved by passionate locals, London Fields is the result of a decade-long community protest against its demolition. The city eventually gave in and the abandoned lido re-opened in 2003. Refurbished over the past few years it sits hidden away in London Fields and comes with an Olympic size, floodlit swimming pool that's heated year-round. There's lane and open swimming available, so kids of all ages can have fun without getting in the way of more serious pool users. 
Location: Hackney
Nearest Train Station: London Fields 
Find out more about London Fields Lido opening hours and booking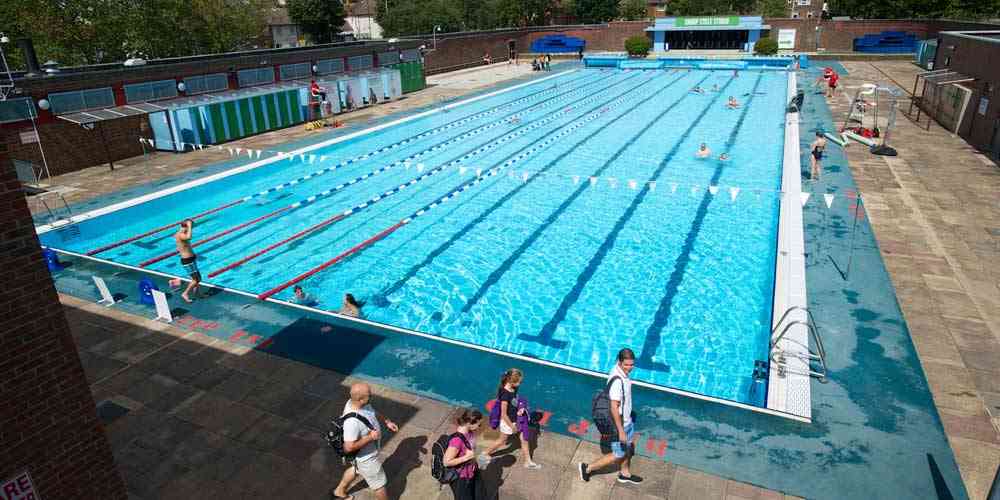 2/9

 
Charlton Lido 
Charlton Lido underwent a £2 million redevelopment in 2013, resulting in another of the London lidos with an Olympic-size, heated pool. There are also two sun terraces and extra space around the main pool for lazing. There's a smaller pool for less confident swimmers and younger kids, and the temperature is a balmy 23° all summer long – the lido re-opened on 29 March 2021.
Location: Greenwich
Nearest Train Station: Charlton
Find out more about Charlton Lido opening hours and booking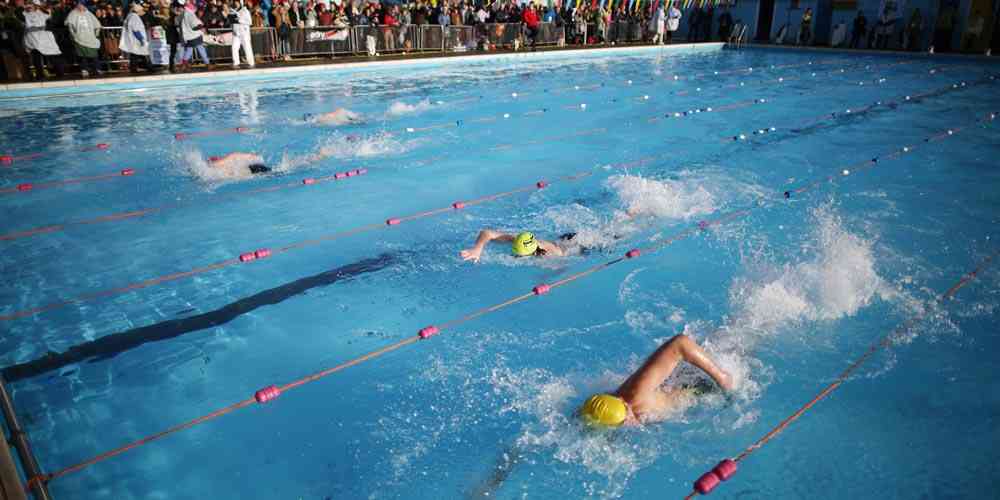 1/9
Tooting Bec Lido
Tooting Bec Lido isn't just the largest of all London lidos, at an astounding 90m, it's the largest freshwater pool in the entire UK.  Multi-coloured changing huts around the pool bring a cute retro feel to summer swims. And although the enormous outdoor pool is the main attraction, there's also a kid's pool for under-fives. Wraparound grass areas are good for picnics and you'll find plenty of space for grabbing some sun – older kids like the diving boards. 
Location: Streatham Park
Nearest Train Station: Streatham Hill
Find out more about Tooting Bec Lido opening hours and booking
Looking for more things to do with kids this summer? Check out UK family festivals to book right now. Don't forget to follow Family Traveller on Facebook and Instagram for travel news and updates – or just to say 'hi'.