The best Devon and Dorset family days out this summer are packed with brilliant bike rides and ice cream trucks, top places to tuck into fish finger sandwiches, the legendary Tarka Trail, beautiful beaches and all sorts of other memory-making magic.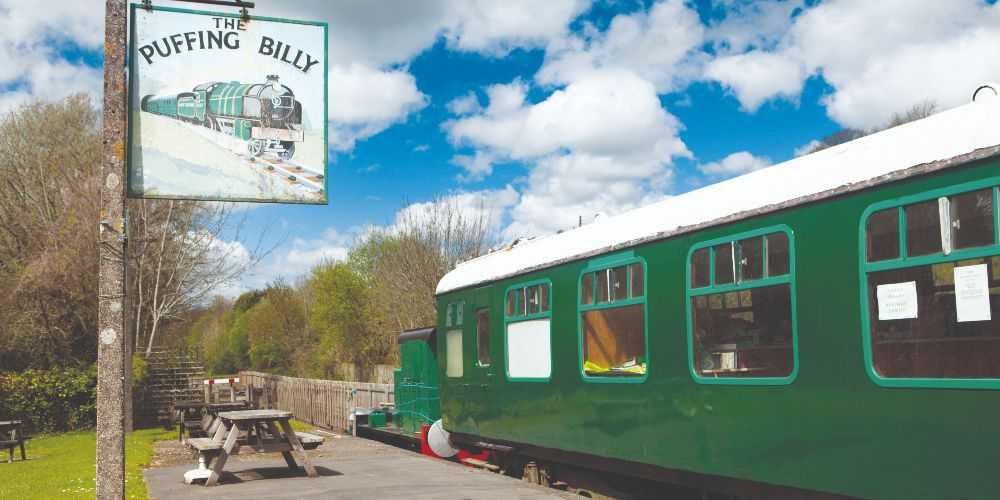 Top bike trails for Devon and Dorset family days out
Following the flow of the River Torridge, Devon's Tarka Trail takes its name from author Henry Williamson's magical story about an otter. It is also a bike ride geared for kids – flat, traffic-free, teeming with wildlife and ending with an ice cream. The trail is a 180-mile figure-of-eight loop on an old railway line, but the eight-mile section through ancient woodland to Instow is by far the prettiest and will suit ages seven up. Start at East Yarde for a gentle freewheel past weeping willows, wild garlic and buttercups, then alight at The Puffing Billy – a disused railway station in Torrington – for snacks.
Keep pedalling alongside part of the old track, eyes peeled for woodpeckers, to grand old Beam Aqueduct, where you can impress the kids with your intel: 'Tarka was born here'. Otters are notoriously elusive (especially so with noisy kids about), but there are tell-tale signs, such as five-clawed footprints and semi-circular slides on the riverbank.
Continue onwards across bridges and rushing weirs – and through pitch-dark tunnels – until the vista widens and you approach the sea. Bypass Bideford in favour of Instow, a few miles further up-estuary, and ride in alongside the original train platform, with its green-and-cream signal box (left), to find a smattering of cafes and pubs.
The Glorious Oyster at Sandhills car park is worth a few extra wheel rotations. There's room to prop bikes, and the food is first-class, from crab salads to fish finger sarnies. It's skipping distance to the beach – an essential on all Devon and Dorset family days out. Don't miss a well-deserved Mr Whippy from a funky ice cream van on the sand – the double scoop with flake should power you all perfectly for the return journey. Tarka Trail guide by Gemma Taylor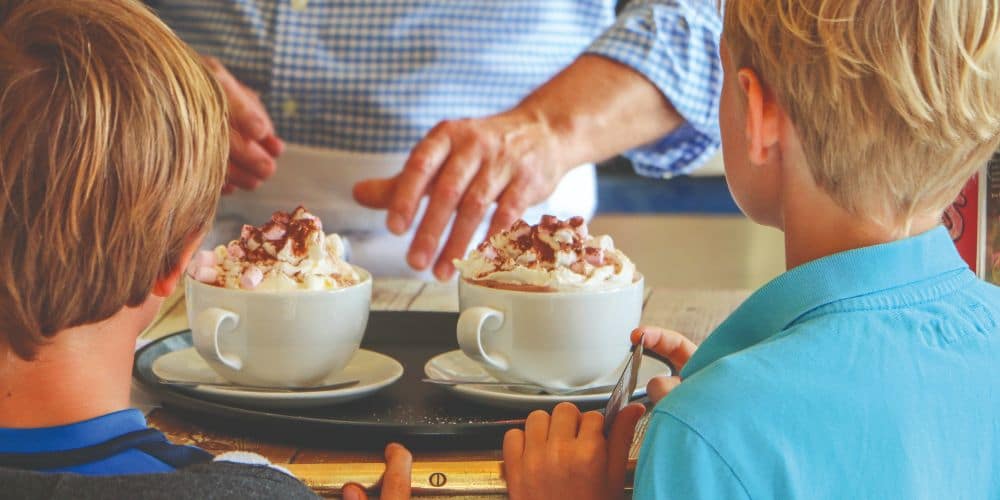 10 of the best outdoor eats for Dorset and Devon family days out
The Fontmell Arms, Shaftesbury
One of the very few (if not the only) pubs in England where a village stream runs through the bar, The Fontmell Arms in Shaftsbury has heaps of kid appeal indoors. Outdoors there's a colourful garden marquee and a menu spanning local game, mini burgers and wood-fired pizzas.
The Crab House Cafe, Wyke Regis
For pure unadulterated seaside joy, head for The Crab House Cafe overlooking Chesil Beach. Their crabs are served on a wooden board complete with hammers and bibs. Or if you want something less messy, go for oysters fresh from the cafe's very own beds.
The Boathouse, Instow
Extend your Devon and Dorset family days out into the evening at The Boathouse. Parasols, festoon lights and a timber-clad upper deck with prime beach views make staying for sunset here a cert – kids are particularly partial to the homemade chocolate brownies.
The Pig-at-Combe, Honiton
Feast on food from the garden, in the garden at The Pig-at-Combe; an Elizabethan manor in the Otter Valley famous for smoky flatbreads topped with treats fresh-picked from their abundant potager every morning.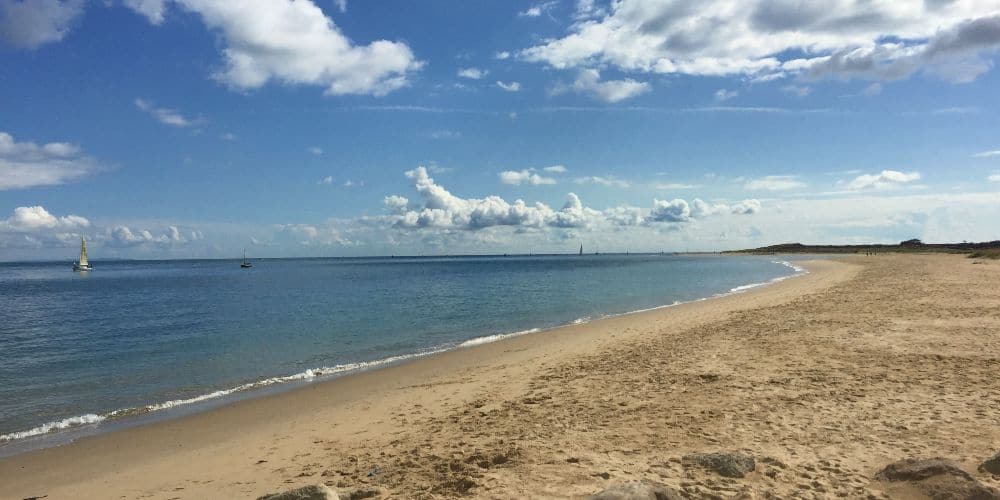 Shell Bay, Studland
The Isle of Purbeck is a classic must-do for Devon and Dorset family days out. Drop in at Shell Bay in Studland and kids can play on the beach while you linger over a whole fish fresh from the fire.
The Winking Prawn, Salcombe
A cheery, ice-cream coloured beach shack The Winking Prawn is a hop, skip and jump from the sands; sells buckets and spades and even has its own dressing-up box for kids. Fit it in to Devon and Dorset family days out this summer for generous cones of popcorn shrimp.
The Jetty, Christchurch
A waterfront restaurant with crabbing on the side, The Jetty is quite a catch. Kids will love the 'Oops I dropped my ice cream' pudding – an upside-down cornetto with edible sand and seaweed.
Rockfish, Brixham
Take your pick of Rockfish restaurants on Devon and Dorset family days out (there are no fewer than nine spread out across both counties). They're all owned by local seafood legend, Mitch Tonks. We love the one at Brixham for great views and kid-friendly touches like ocean-themed activity packs.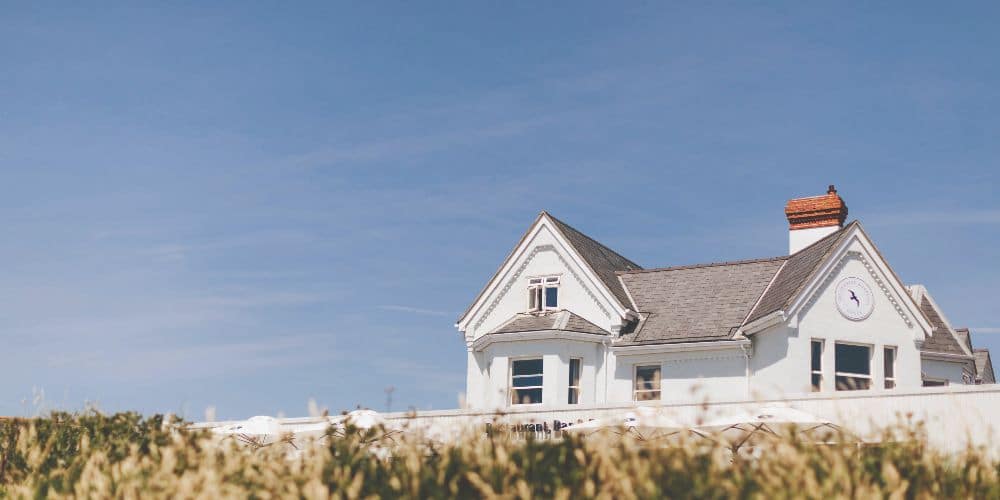 Seaside Boarding House, Burton Bradstock
The Seaside Boarding House might look Cape Cod but it sits on Chesil Beach and its broad terrace comes with amazing Lyme Bay views. Fit it into Dorset and Devon family days out for the outstanding mac 'n' cheese alone.
Barricane Beach Cafe, Woolacombe
Tucked into a dinky cove Barricane Beach Cafe serves the finest Sri Lankan curry on the coast. Bring your own picnic rug and wine – kids can play on the beach, before, during and after eating.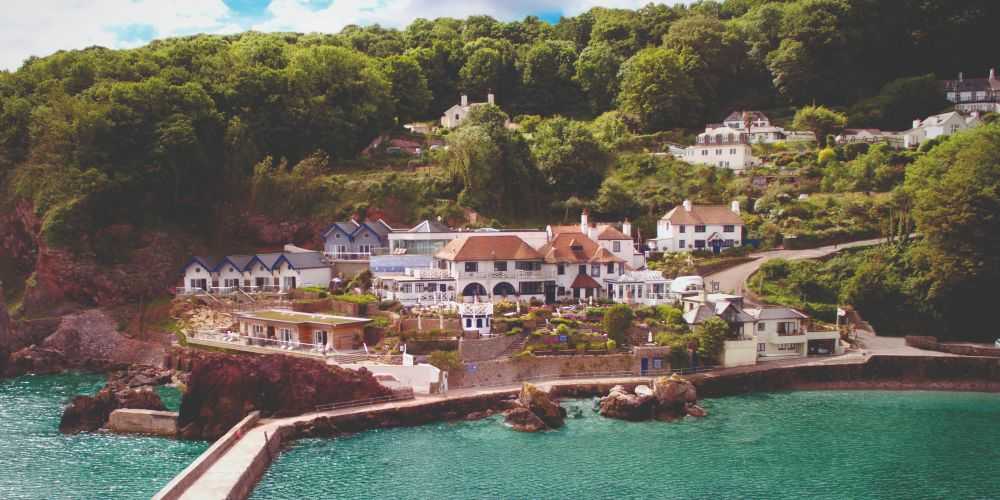 And if Devon and Dorset family days out just aren't enough …..
Book an overnight (or longer) with kids at the Cary Arms in Devon and expect a magical world that hints at past smuggling. You can stay in the historic beachfront inn or beautifully restored fishermen's cottages as well as modern, deluxe family units. Wherever you choose to sleep, all guests have access to the hotel facilities which include: a glass-fronted spa with a waterfall hydrotherapy pool, steam room, sauna and gym; The Inn on the Beach restaurant; plus an activity programme packed with things to see and do like yachting, guided walks, horse  riding and visits to local farms. We loved Foxes Walk Cottage with its hot tub and space for larger families, perfect for a multi-gen family break on the English Riviera.
Like our Devon and Dorset family days out guide? Take a look at more Great British Breaks in  Family Traveller Magazine and don't forget to follow Family Traveller on Instagram and Facebook for even more summer staycation inspiration.