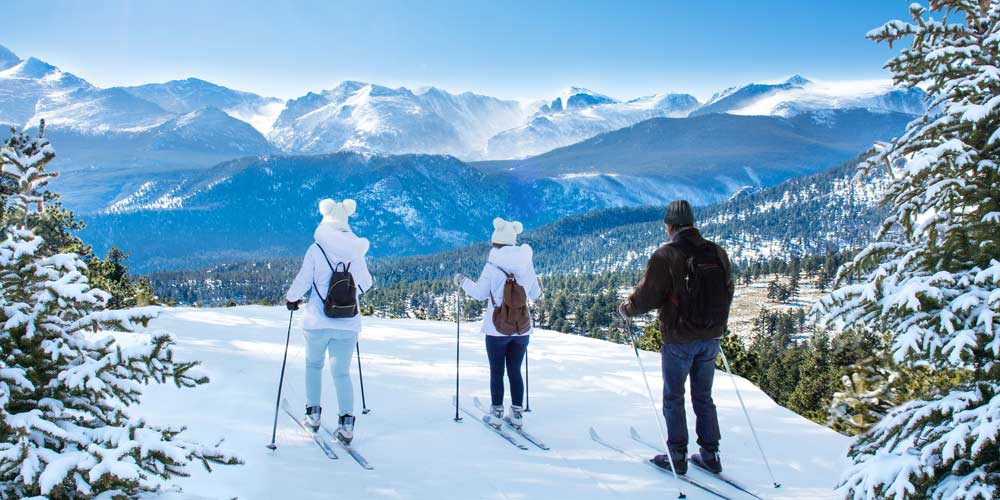 Introducing Colorado
Imagine skiing in a place with guaranteed snow, where the sun shines on average for 300 days a year, where the air is pure and the slopes are immaculately groomed. Imagine skiing in a place geared for families with world-class training facilities full of expertly trained and friendly instructors. This isn't a dream. This is skiing in Colorado and there are many reasons it's the most popular North American destination for British skiers. 
A vast swathe of this western US state is covered by the Rocky Mountains and is home to some of the world's best ski resorts – most of which are 100% dedicated to family skiing. Some American resorts get a bad rap for lacking character but Colorado is uber-cool with a history rich in mining and ranching that gives many of its mountain towns an authentic flavour of the Wild West that will delight kids big and small. Take Telluride, the site of Butch Cassidy's first ever bank robbery; or Steamboat, whose cowboy culture permeates so deeply you can buy Stetsons and lariats on the main street. Or choose a purpose-built resort, designed specifically with the skier in mind, such as Winter Park or Copper Mountain and discover a place built to perfection with every detail considered. 
Resorts including Winter Park, Aspen Snowmass, Steamboat, Copper Mountain and Arapahoe Basin have spent millions of dollars in recent years upgrading lifts and expanding terrain for guests to enjoy. Colorado is great for families and children, kids can not only learn to ski in an unpressurised, fun environment, but also spend valuable downtime playing, learning and eating in comfort, convenience and style. Most ski instructors speak English as their native language and if they don't, you can be assured of their grasp of the lingo because service is king here. If you haven't skied in North America, the courtesy will be mind-blowing. In Colorado, expect tissues at the bottom of ski lifts, plus guest service areas on-mountain offering advice, sunscreen, snacks, warm (non-alcoholic) cider and water – all free of charge.
Most resorts offer free guided tours, often daily. The slopes (trails, in local lingo) are easy to navigate and the snow is dry, so patches of ice are few and far between. Plus, North American resorts contain their ski area within an avalanche-controlled boundary so you can ski anywhere with confidence. Don't be fooled into thinking Colorado skiing offers little challenge – double-black diamond trails here are steeper than most blacks in Europe and are rarely groomed, plus every resort has areas of mogul-skiing, tree-skiing, powder fields, steep gullies and other more extreme terrain to be enjoyed when you want it. All under blue skies.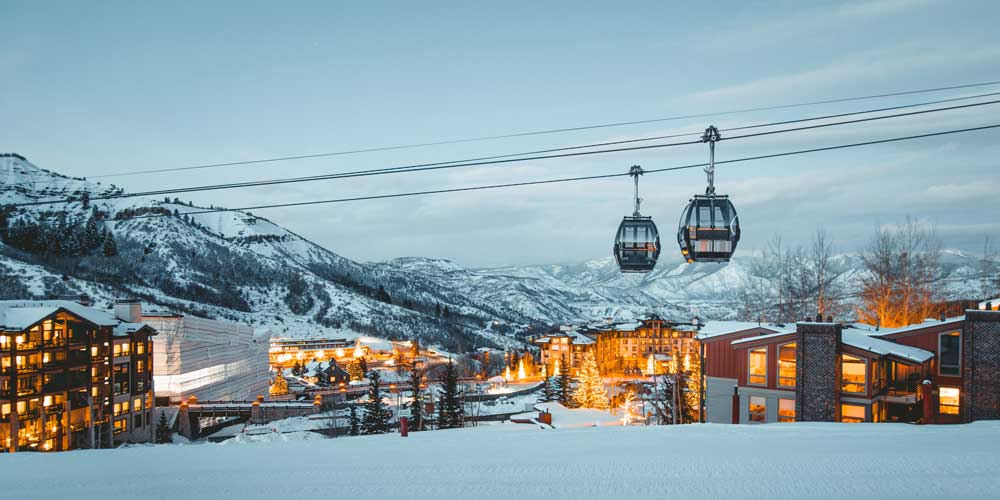 Coping with altitude
Altitude sickness is typically not a problem for visitors to Colorado, but there are sensible ways to ensure it doesn't strike. If anyone is affected in your family, Colorado locals
are well versed in spotting the signs, which include headache, nausea, tiredness and dizziness/lightheadedness, so treatment will be swift. 

Adjust slowly. Stay a night or two in Denver not only to 'acclimate' (as the Americans say), but also to enjoy the city's many attractions (see p28). Or stay in a valley town for a night or two, rather than in resort.




Take it easy over the first few days – and get your mountain legs under you.




Make sure the family drinks ample water. Staying hydrated is key!




Remember that day three is the hardest for your body both on




the slopes and at altitude.




A high-carb diet, featuring plenty of pasta, fruit, bread and potatoes, can help.




Many hotels and apartments offer humidifiers – keep one running while you sleep, to




help hydration. 
Off the mountain, Colorado resorts offer myriad ways to keep the family amused, from snow-tubing and dog-sledding, free concerts and horse-riding, to snowshoe trails, winter driving schools for the adults, ice-skating, museums and history tours (these are super fun: how can spotting bullets on the ceiling in the watering holes of Telluride ever be dull?). 
Colorado ski areas also feature constant improvement. Millions of dollars have been invested to improve the dining experience and skiing and snowboarding. From new high-speed gondolas and bubble lifts, to new expanded terrain and new restaurants (think food truck – but on a snowcat), Colorado will prove a worthy destination.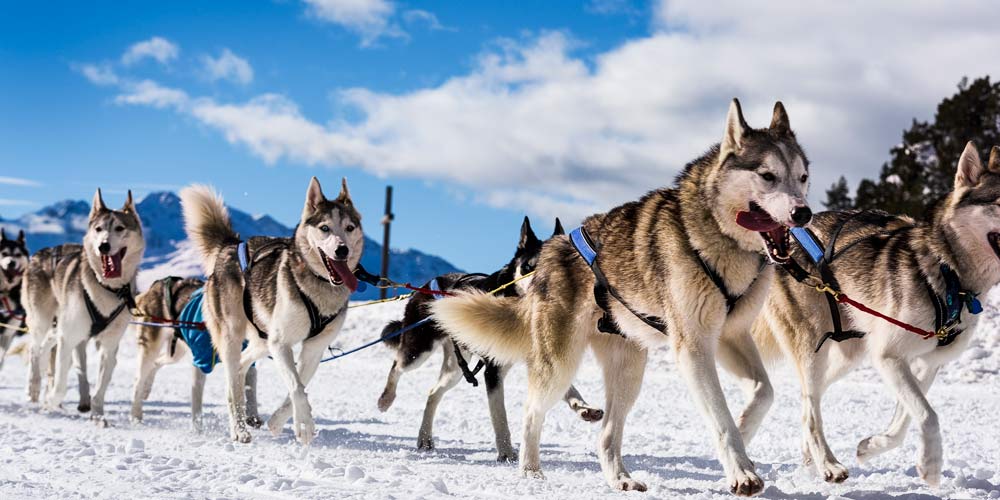 Dining is exceptional wherever you go, like at Aspen, which is famed for its health-conscious, world-class cuisine. On-mountain, you'll find many choices – with such large portions that you can all share. At most ski areas, there are family-owned bistro options alongside the large, swift, cafeteria-style eateries that North American skiing is famous for. What you can guarantee is your kids won't go hungry.
Sure, your family can find places to ski closer to home but a trip to Colorado is a trip your family will never forget and you can be sure you'll enjoy a ski holiday unlike any other. And if you're planning to ski more than one resort, Colorado Ski Country offers a range of multi-day pass options giving you far reaching options. 
How to get there
BA operates a daily direct service to Denver International Airport (DEN) from London Heathrow (flight time 9hr45). Prices start from £373 return.
Iceland Air, American Airlines and United Airlines all offer direct and indirect options. There are regional airports close to Steamboat (Hayden), Aspen (Aspen/Pitkin County), Telluride (Montrose) offering connections from Denver and other US hubs. 
From Denver, most resorts are within a four-hour drive and Hertz is Colorado Ski Country's preferred operator, offering a range of vehicles from Denver International Airport.