Sponsored Content
If you're thinking about a family holiday destination for 2022, creative Original Travel are way ahead of you. Take a look at their line-up of kid-friendly adventures for every school holiday this year.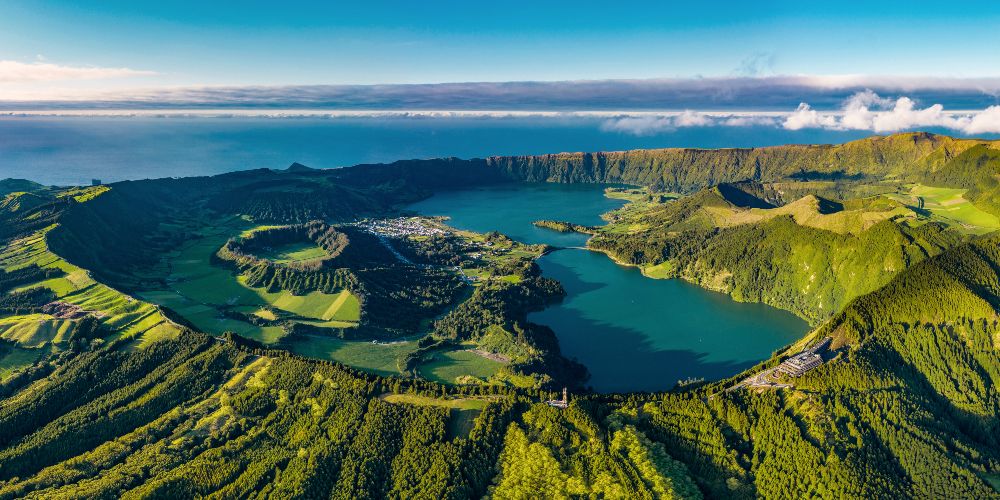 Why families trust Original Travel with their precious holiday plans
Original Travel journey worldwide to nearly every family holiday destination you can think of – and a few you may not have discovered yet. They take a thoughtful approach to designing the type of family holidays you'd create for yourself, if you had decades of expertise and boundless energy. And almost half of their clients are families, so they come highly recommended. Because no other travellers are more demanding than parents with kids, and only a few precious school holidays to play with each year.
With that in mind, Original Travel not only specialise in precisely tailoring your holiday, they also provide a range of above-and-beyond services. As they know from experience, it's details that make the difference between a great holiday and an unforgettable holiday.
Check-in assistance, fast-track security and access to airport lounges at UK airports – even if you're flying economy.
Original Travel partner with Airportr so families can have their luggage collected at home and checked-in, a blissful start to your holiday.
Pre-selected seats on all flights mean Original Travel families always sit together.
Concierge Services in many destinations provide instant access to local know-how and let you quickly make changes to your Original Travel itinerary.
Original Travel work with Sharky & George so travelling kids from age three to ten get their own Sharky & George pack full of games and goodies.
Help Our Holiday (HOH) emergency service, helps if kids get restless on holiday. Text or email and Original Travel supplies instant entertainment ideas.
A single Original Travel point of contact from your first enquiry to the last minute of your holiday, makes everything unbelievably easy.
Original Travel also have a 24-hour helpline, so they're on-call whenever you need them, 24/7 during your holiday.

Egypt: a perfect family holiday destination for young time travellers
Almost nowhere on earth brings history to life like Egypt. If kids have been learning about the Ancient Egyptians at school, they'll be thrilled by the pyramids at Giza and the extraordinary collection of mummies in Cairo's Egyptian Museum. And visiting the Valley of the Kings promises to be especially exciting in 2022, as it's the 100th anniversary of the opening of Tutankhamun's tomb. Of course, Egypt is also the land of Nile cruises. And Original Travel make these iconic voyages even more extraordinary aboard their 19th century steamer. But it's not just any steamer. The Steam Ship Sudan was once Agatha Christie's writing retreat and her inspiration for Death on the Nile. Now it's owned by Voyageurs du Monde, Original Travel's parent company.
Eight day Egyptian adventures to fit February or October half term
Tour the Pyramids of Giza and Cairo's Egyptian Museum with private guides.
Then sail away on vintage Steam Ship Sudan for a six-day cruise from Luxor to Aswan.
Kids can look forward to hieroglyphic writing and cooking classes on board.
The Temple of Edfu, Karnak Temple Complex and Valley of the Kings are part of the adventure.
A road trip to the holy city of Abydos is another highlight.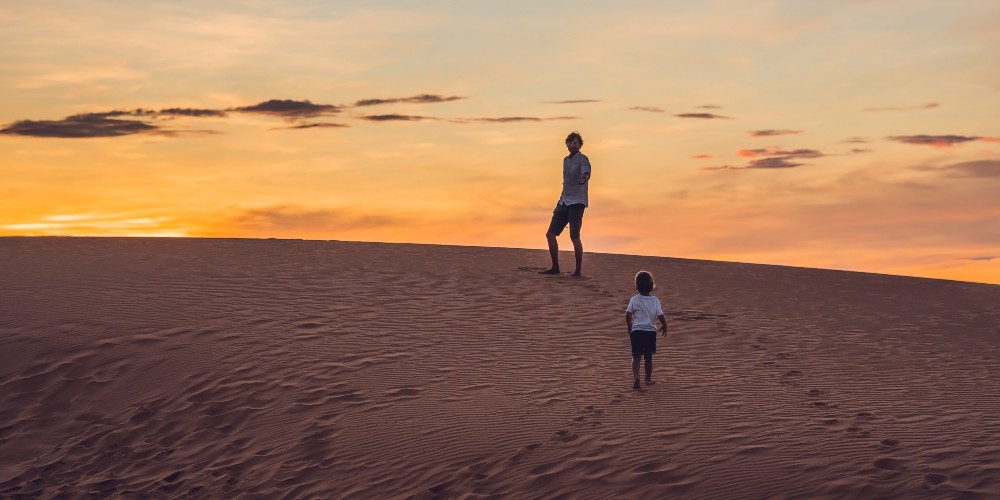 Oman: a less travelled family holiday destination for desert adventurers
Oman is a fascinating country, often overlooked in the rush to do neighbouring Dubai. Original Travel don't make that mistake. They're experts in Oman and create incredible family holidays here, from the wildly beautiful Musandam Peninsula to the heart of the desert and high into the dramatic Hajar mountains. Naturally, outdoor activities play a big part in Oman holidays, so kids can look forward to desert adventures, diving, sailing, climbing and wildlife watching. What passes for quieter time, can mean anything from exploring Muscat to sleepovers at Bedouin camps or stately camel trekking. And even doing nothing much at all is idyllic on beautiful white sand beaches which compare well to the Maldives.
Experience rich Oman is ideal for Easter or half term in February or October
Explore the Musandam Peninsula, try off-roading in the Hajar Mountains or ride camels across the Wahiba Sands.
Spend a night under the stars as guests at a Bedouin camp.
Take a dhow cruise to spot dolphins in the Gulf of Oman.
Visit Muscat and see the Mutrah Souk and the Grand Mosque.
Discover the stunning Daymaniyat Islands, Oman's National Marine Nature Reserve.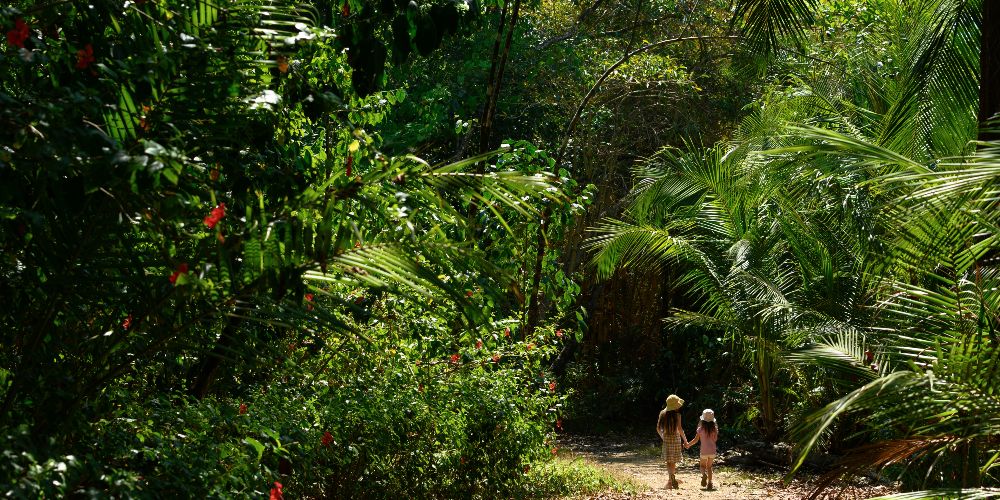 Costa Rica: the world's natural playground for family Easter holidays
Costa Rica is the land of Pura Vida and home to more than half-a-million wildlife species. One of the world's leading eco-icons, it's spectacularly bio-diverse from its volcanic landscapes and rainforest to Atlantic and Pacific coasts. And that's one of the reasons Original Travel is so comfortable here. Costa Rica recently received an Earthshot 'Protect and Restore Nature' award, and that fits perfectly with Original Travel's responsible travel policies, such as absorbing all carbon emissions from land and air travel. So not only do Original Travel create the most wonderful Costa Rica experiences for families, you can be sure every single one of them reflects the true spirit of this remarkable little country, in every sense.
Costa Rica eco experiences to fit into Easter, May half term and even Christmas holidays
Wildlife spotting at La Paz Waterfall Gardens near San Jose.
Hiking through rainforests in the company of sloths, monkeys and other rare creatures.
A treetop cloud forest tour on a private 'sky tram'.
Night hikes to spot tree frogs in the volcanic Arenal region.
Teen-perfect adventures like river rafting, tubing, canyoning, snorkelling and sailing.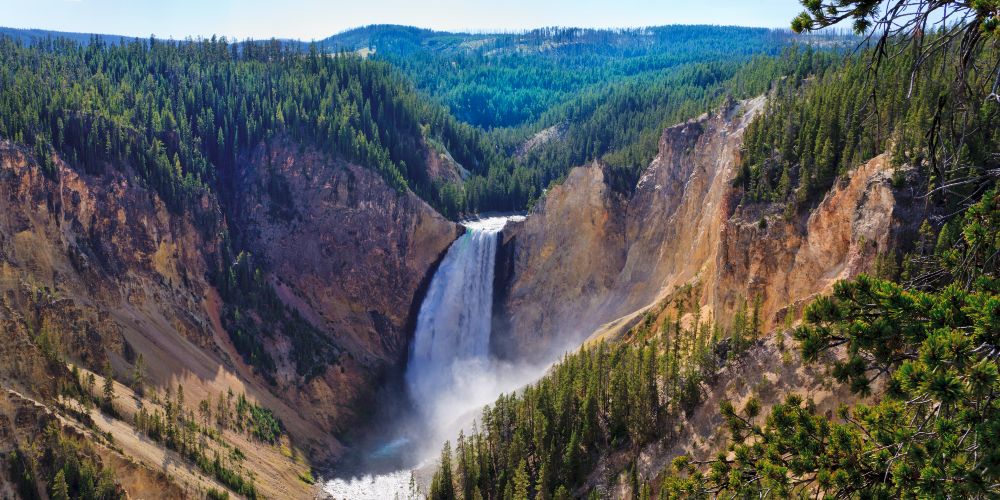 USA National Parks: unforgettable experiences for longer summer holidays
The US has a total of 63 spectacular National Parks. They're where to find everything from the Grand Canyon to the Dakota Badlands. But untamed to an astonishing degree, almost all parks are best enjoyed with experts organising the details. Original Travel are passionate about creating the most unforgettable and activity-packed experiences for families whether kids want to try ranching in Montana – Yellowstone National Park celebrates its 150th anniversary in 2022 – or watch wildlife in stunning Yosemite. Of course, you can visit US National Parks year round, but they deserve as much time as you can spare, so they're highly recommended for summer holidays.
Original Travel does once-in-a-lifetime, again and again, in USA National Parks
Mix Yellowstone, Glacier and Badlands National Parks for the Rocky Mountains, wild South Dakota, bison and Little Bighorn.
Head to Wyoming and try ranching in Montana and wildlife spotting in Yellowstone – the world's first National Park.
Los Angeles, Monument Valley and the Grand Canyon is an unforgettable summer blend of glamour and grandeur.
Shorter breaks in spring or autumn are perfect for LA, Las Vegas, Zion National Park and the Grand Canyon.

The Azores: a surprisingly easy family holiday destination for summer 2022
The Azores archipelago sits in the Atlantic, not far from both the coast of Portugal and North Africa. As one of the last landmasses between Europe and the US, these volcanic islands often give the impression of remoteness. But nothing could be further from the truth. From 2022, direct UK flights to the Azores make them as easy to reach as much more mundane European archipelago. Original Travel highly recommend the adventure for older kids and teens. So if the thought of dolphin and whale watching, sensational crater lakes and caldera, amazing diving and endless adventuring sounds appealing, the Azores is perfect for next summer.
Original Travel summer holiday highlights in the Azores 
Island hopping around the remarkable, untamed archipelago.
Whale and dolphin-spotting trips off the island of Pico.
Exploring World Heritage Angra do Heroísmo on the island of Terceira.
Discovering natural geysers, crater lakes and the lush landscape of São Miguel.
Marvelling at thermal Furnas for bubbling hot springs and volcanoes.

Sri Lanka: a warm, sunny and stunning family holiday destination for winter breaks
Sri Lanka is a year-round family holiday destination, but especially good for winter sun breaks with kids. The southerly beaches are even more beautiful than their reputation. But it's also the country for elephant safaris and some of the world's best whale watching experiences. Original Travel are expert in creating out of the ordinary holidays here, so expect vintage steam train journeys, tea plantations, Buddhist temples, turtle spotting on the coast and urban exploration around some of the most historic, colourful and cultured cities in Asia.
Packed winter sun holidays with time for the beach too
Spot flamingos and elephants among the wetlands at Wirawila Nature Reserve.
Laze on the beach or go whale-watching at legendary Mirissa.
Discover the remarkable tea plantations of Nuwara Eliya.
See elephants on a 4×4 safari in Udawalawe National Park.
Wind through untamed landscapes on vintage steam trains.

Swedish Lapland: the land of childhood dreams for quick Christmas breaks
Swedish Lapland in winter is every child's fantasy made real. So it's even more of a delight to find that Original Travel fit the fairy tale into long weekends for magical Christmas breaks. The sight of snowy winter forests and vast frozen lakes is enough to enchant kids. Then just add dog sledding, ice fishing, Northern Light safaris, snowshoeing adventures and cross country skiing into the mix for complete captivation. And you'll be pleased to know, direct UK flights to Luleå mean the spell isn't broken by too much travel time. Original Travel also create magical Christmas breaks in Finnish Lapland with the extra thrill of Father Christmas for young believers.
The wonder of long winter weekends in Lapland – Swedish or Finnish
Fly from London to Luleå, the Lapland city famous for frozen seas.
Stay in cosy family cabins by the lake.
Chase the wonder on Northern Light safaris – Swedish Lapland is a world famous hot-spot.
Go on dog-sledding adventures with pure-bred Siberian huskies.
Learn to ice fish or try snowshoeing and cross country skiing in vast, snowy forests.
Head to Finnish Lapland for the excitement of Father Christmas.
Ready to discover more Original Travel family adventures for 2022? Visit Original Travel and find this year's perfect breaks in their wonderfully detailed selection of family holiday itineraries