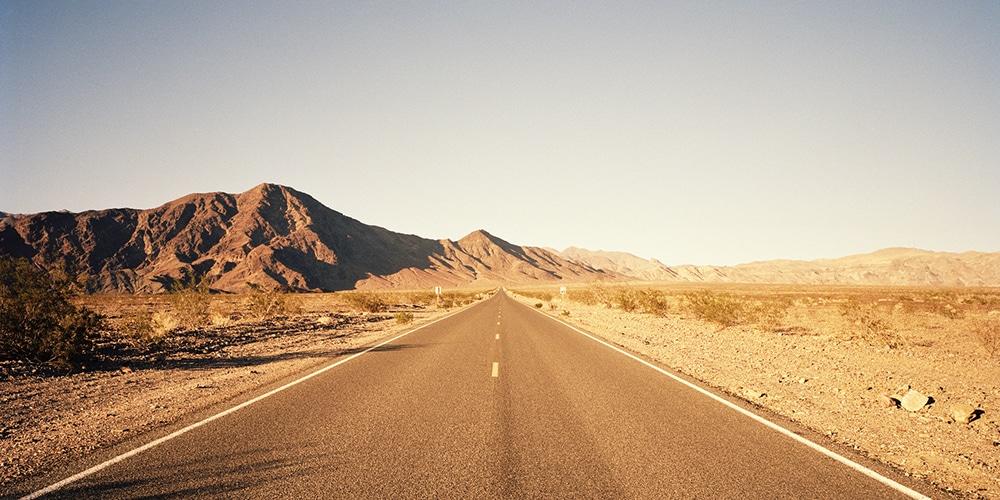 The gist
Few portions of America are more famous in road-trip terms than the flank of California – where the iconic Highway 1 rolls along in spray's range of the Pacific. This is especially the case with the near-500-mile curve of North American oceanfront which separates those two incredible cities, San Francisco and Los Angeles. A journey between the pair is one of those odysseys that everyone should try at some point. And with theme parks and family fun waiting at both ends, this is an escapade that children can enjoy too.
Further information: visitcalifornia.com; sanfrancisco.travel; discoverlosangeles.com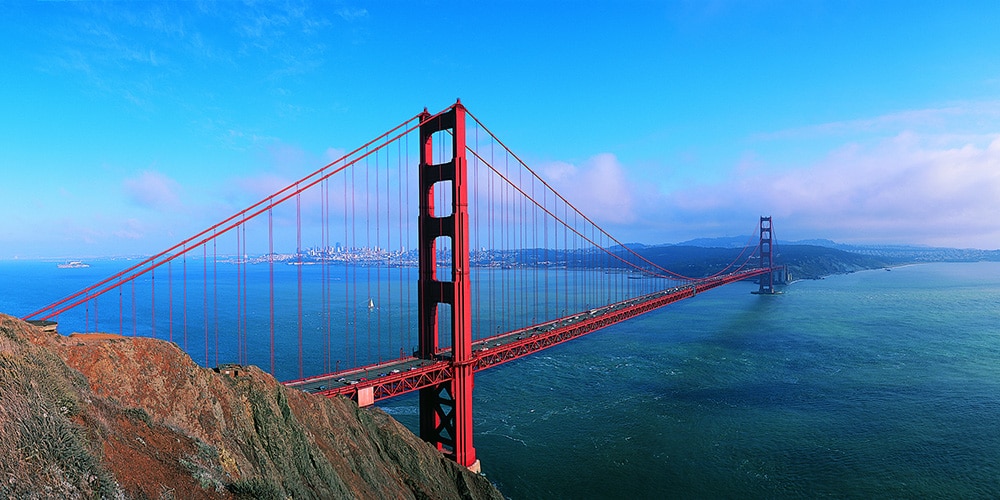 Days 1-3: San Francisco
Begin your California road trip in spectacular San Francisco, where the Golden Gate Bridge is a proud landmark, and trams rattle up steep slopes. Then there is Alcatraz (nps.gov/alca), the eerie isle which lurks 1.5 miles out in San Francisco Bay. Junior minds will be drawn to the tales of the gangsters who rotted in this remote jail between 1933 and 1963. Tours are provided by Alcatraz Cruises (alcatrazcruises.com; adults £19; children, aged five to 11, £11.50). For a lighter take on the city, head to the Children's Creativity Museum (creativity.org; general entry £7.50) – where attractions include the Animation Studio. Here, kids can bring their own clay sculptures to life on the big screen via the old art of stop-motion.
Stay: Hotel Del Sol (jdvhotels.com) is a former 1950s motel turned über-chic boutique hideaway – with an outdoor pool. Family-sized rooms cost from £246 per night.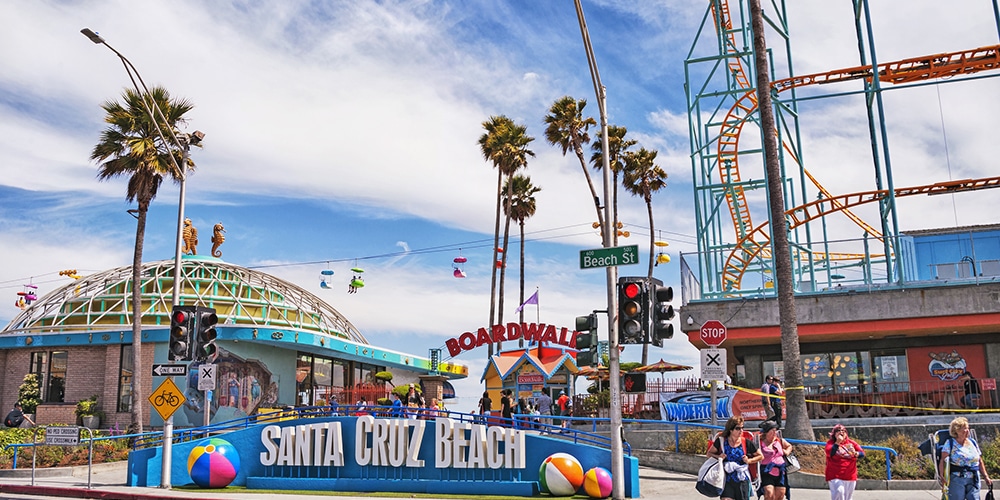 Day 4: Santa Cruz
Take Interstate 280 and the 85 south to Los Gatos, then continue south on the 17 to Santa Cruz. Here is a delightful nugget of the Californian seaside – where the Beach Boardwalk fairground has been entertaining visitors since 1907. Its emblem is the Giant Dipper, a noble wooden rollercoaster that has been barrelling around its tracks since 1924. Regularly overhauled, it still operates in peak condition, rearing to 70ft in parts while ferrying its passengers at speeds of up to 55mph. Adjacent, the Double Shot is rather more modern, flinging its riders high into the air. All-day wristbands cost £21.
Stay: Beach Street Inn and Suites (beachstreetinn.com) holds its place next to the ocean and the Boardwalk. Family-sized rooms cost from £115 per night.
Distance in the day: 78 miles.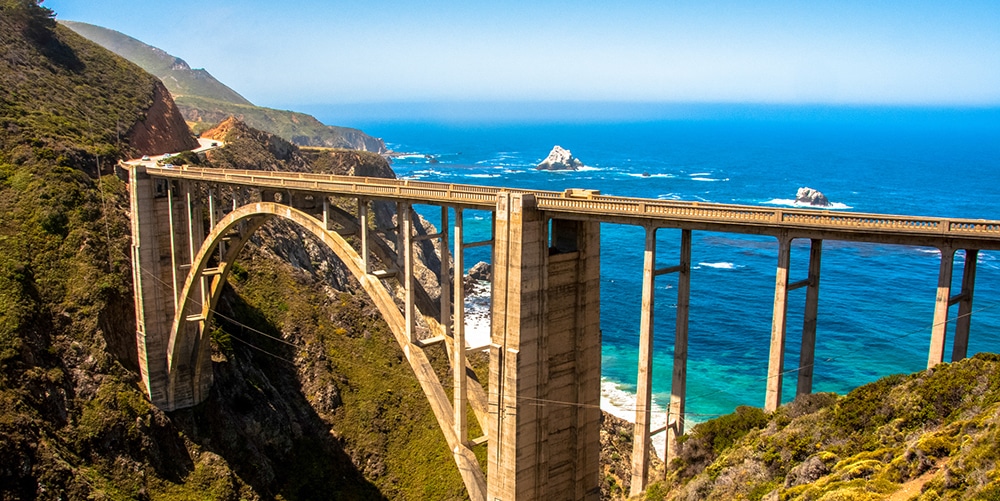 Day 5: Big Sur
Pick up Highway 1 and trace this most photogenic of roads south. Beyond Carmel and Monterey, it becomes a jewel of stark cliffs and gradients. Halt at Big Sur, a coastal settlement where Nepenthe (nepenthebigsur.com) is a superb spot for lunch, with a rear terrace that gazes at the ocean. The house special, the Ambrosia burger, is £9.75.
Stay: Continue down the 1 to Plaskett, and watch for signs that indicate the location of Treebones (treebonesresort.com). This is a complex of 16 luxury yurts pitched on the hillside above the waves – a rustic, yet comfortable place to sleep, where children can have fun playing outdoors as the sun dips over the horizon. Family-sized yurts cost from £207 per night.
Distance in the day: 109 miles.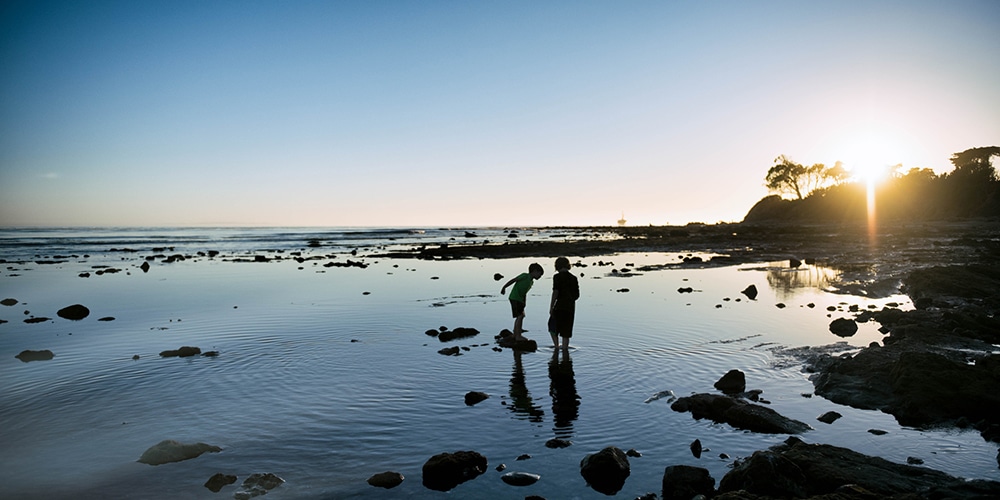 Day 6: San Simeon & Santa Barbara
The 1 is still your companion as you forge onwards. Today, pause at San Simeon, where the remarkable Hearst Castle (hearstcastle.org; adults £16; children, five to 12, £7.50) survives as a reminder of William Randolph Hearst – the eccentric newspaper magnate who had it built between 1919 and 1947. This swooning palace has plenty of corners for children to explore, while the zoo in the grounds provides the unexpected sight of zebras.
Stay: Dash to Santa Barbara, and opt for an indulgent night at El Encanto (belmond.com/elencanto). This cluster of luxury bungalows has existed since 1918, framing the holidays of Hollywood royalty. Family-sized bungalows start from £313.
Distance in the day: 186 miles.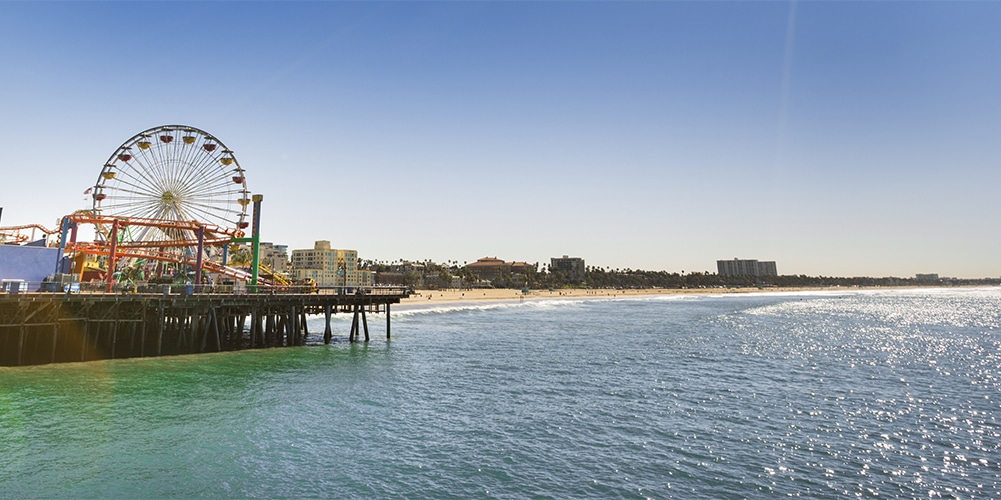 Days 7-9: Los Angeles – Malibu & Santa Monica
You can follow the 1 all the way to Los Angeles – passing the gilded houses of Malibu before arriving in the sun-kissed enclave of Santa Monica. This is one of this vast conurbation's most attractive places, and home to another much-loved fairground, Pacific Park (pacpark.com; one-day adult wristbands cost £17, children under-eight cost £9.50) – which lets its much-photographed ferris wheel turn at the end of the equally popular pier (wyndhamsantamonicapier.com). West Coaster, a rollercoaster, adds a little pep and excitement to this placid scene. In the core of the city, the Hollywood Walk of Fame (walkoffame.com) is sure to be a hit with older children in this celebrity-obsessed era. The names of over 2,500 stars are embedded in the pavements of Hollywood Boulevard and Vine Street. You can also catch sight of the rich and famous at Universal Studios Hollywood (universalstudioshollywood.com; general entry from £54). Here, guided tours take you around this working studio for quick glimpses of sets that were used in the filming of Back To The Future and Jurassic Park – while rides themed around the likes of The Simpsons and Transformers do further thrills.
Stay: The Wyndham Santa Monica (santamonicapier.com) occupies a prime spot near the water. It has a heated outdoor pool and family rooms for £190.
Distance in the day: 102 miles.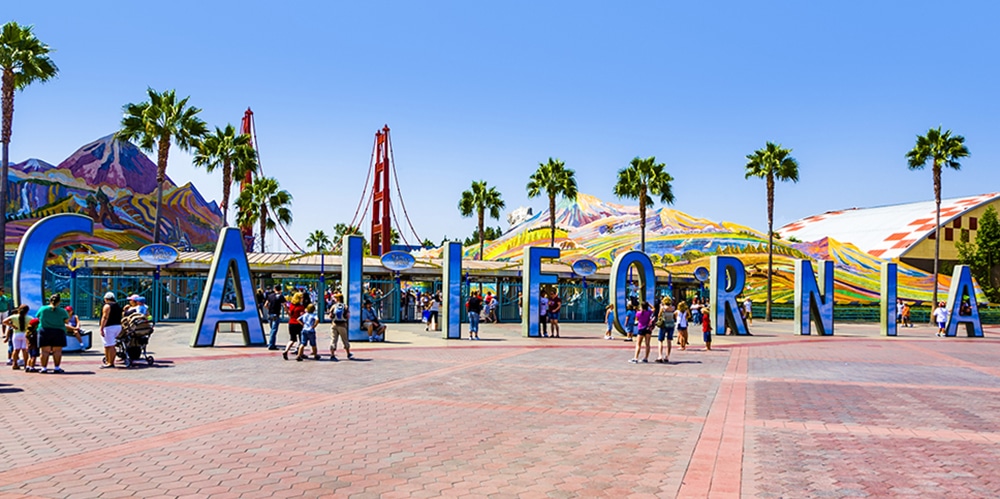 Day 10: Disneyland, Anaheim
Finish your trip at Disneyland (disneyland.disney.go.com; adults from £63; children, aged three to 9, from £60) – an icon that has illuminated Anaheim since it first opened in 1955. Divided into eight themed lands, the Tomorrowland area boasts high-velocity rides such as  the Space Mountain rollercoaster while Fantasyland takes a genteel approach in Peter Pan's Flight, which recreates the antics of JM Barrie's boy-hero.
Your Hertz Car Hire
10-day car hire with Hertz starts from £421. Pick up at San Francisco International Airport and drop off at Loews Santa Monica Beach Hotel. hertz.co.uk