Take an Alabama family road trip with Family Traveller CEO, Andrew Dent, and look behind the US state's authentic southern charm to discover an inspiring (and easy) place to teach kids about everything from civil rights to space exploration.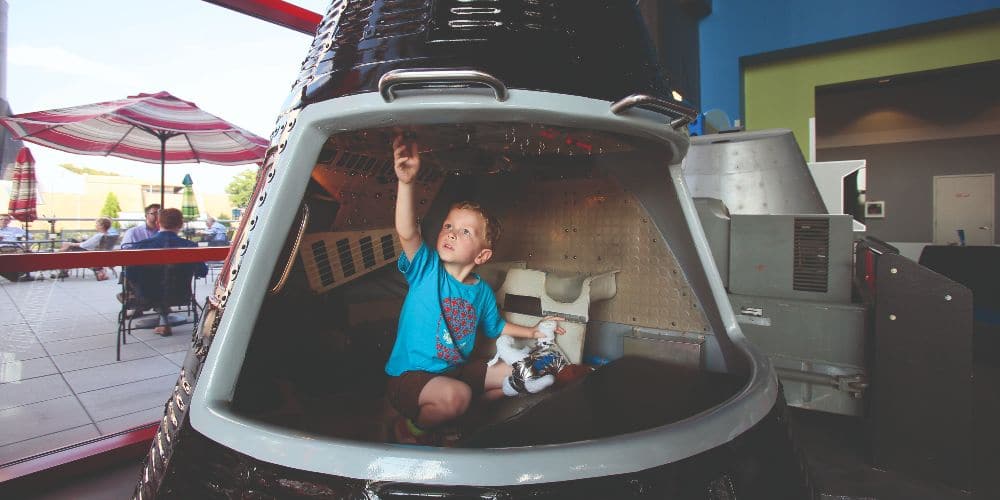 How an Alabama family road trip brings lessons to life for kids
One of the founding principles of Family Traveller magazine is the idea that travel provides enrichment for kids. It broadens the mind, balances perspectives and equips them for later life. We also believe that travel can bring to life the subjects that kids are taught in the classroom. There are obvious candidates for an educational getaway: Rome, Paris, even Egypt for the ancient pyramids. But how about Deep South USA? I embarked on an Alabama family road trip – not everyone's first thought, perhaps, but that's a mistake. Alabama offers fascinating modern history, out-of-this-world space experiences, great museums and incredible golf (for kids and grown-ups) – all washed down with great Southern hospitality. It's a cool candidate for any family adventure, and you can bet your life no one else at the school pick-up has been on an Alabama family road trip….
An Alabama family road trip maps the Civil Rights Movement  
Catch a flight from the UK to Birmingham, and start your Alabama family road trip in the city synonymous with the Civil Rights Movement of the late 1950s and early 1960s. While it's a disturbing period in US history, a visit to Birmingham helps youngsters to understand and visualise it. I found it very moving to stand downtown at the marker for the bus stop where the Freedom Riders – a group of civil rights activists protesting against discrimination in interstate travel – were infamously attacked by a mob in 1961. Other notable landmarks include the Bethel Baptist Church and the 16th Street Baptist Church. Both locations were integral to the Civil Rights story and targets of deadly bombings. Thankfully both churches survived, and today they are National Historic Landmarks and inspirational places for visitors.
Equally enlightening, and uplifting, is the Birmingham Negro Southern League Museum, which celebrates the city's place as the centre of African-American baseball and the talented black players who went on to form the backbone of the country's professional leagues.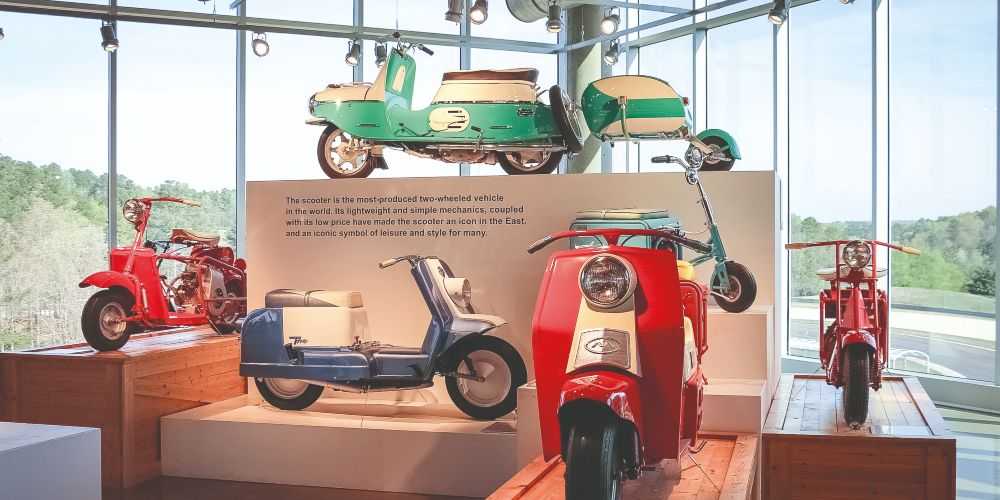 Make a pitstop for the Barber Vintage Motorsports Museum
Fans of record-holders will also enjoy a trip to the Barber Vintage Motorsports Museum, just outside Birmingham, to see the 'World's Largest and Best Collection of Motorcycles'. It's impossible not to be blown away by this architectural cracker of a building, not to mention the hundreds of bikes and cars suspended from ceilings and floating in atriums. It's truly jaw-dropping. Beside the museum is a real-life racetrack, where race cars and bikes doing noisy laps safely satisfy any need for speed on your Alabama family road trip.
Golf is a family game changer on an Alabama family road trip
Beyond the history, there is plenty of time on an Alabama family road trip for R&R. The state's golf courses are welcoming to families, and flaunt some of the greenest, lushest plots on the planet. Alabama's 'Golf Trail' runs down the state from north to south via 26 courses designed by Robert Trent Jones, arguably the greatest golf-course designer ever. The courses are all public, so anyone can book and play, and families can take advantage of the unique tee boxes. Most golf courses have just three or four tees, but here they have as many as 12 on each hole, which means grown-ups can play the course to 8,000 yards, while the kids play the same experience at 4,700 yards. It's a great way to involve the whole family.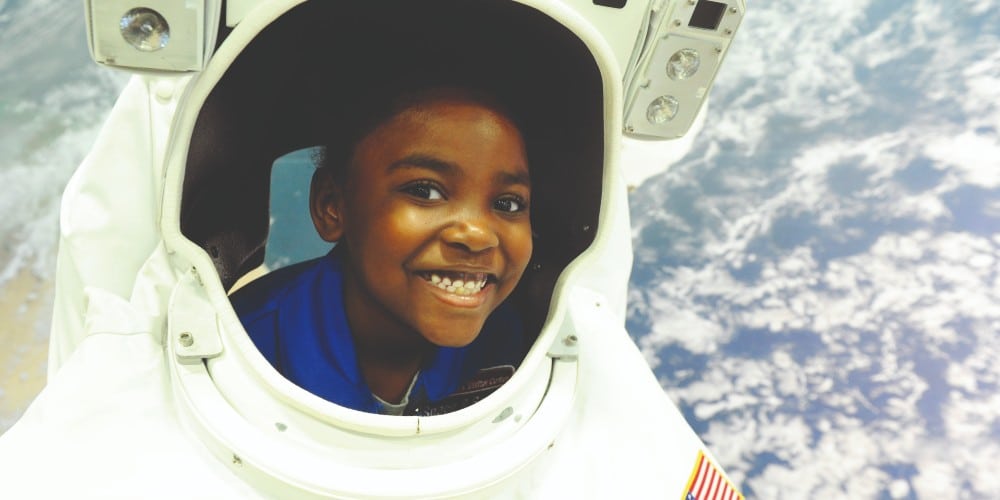 Hit 'Rocket City' Huntsville for Astronaut Training
To end your Alabama road trip, hit the buzzing city of Huntsville, known as 'Rocket City' because of its role in the NASA Space programme. With its young population and trendy craft-beer bars, Huntsville has a great vibe. It's one of the fastest-growing cities in the country thanks to its STEM (Science, Technology, Engineering and Mathematics) background, and the FBI is opening a new second Headquarters here. While you can't go and visit 'the feds', you can become an astronaut for the weekend. The US Space & Rocket Center runs Family Astronaut Training experiences, including astronaut exercises within a replica International Space Station, rocket construction and launch, plus lots of cool challenges. It's open to kids aged seven and above, though adult kids will love it too.
Alabama is everything you'd expect of the American South, and much more besides. Add it to your travel plans – you (and your kids) certainly won't regret it.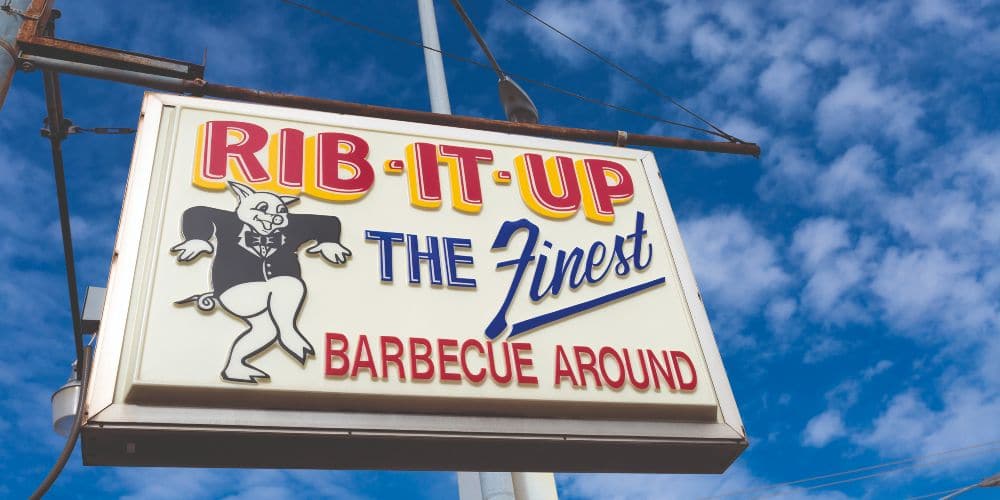 Must-see sights on your Alabama family road trip
Rib-It-Up, Birmingham
Sticky-sweet ribs, smoky beans, creamy mac 'n' cheese and crunchy coleslaw… Your meal at Rib-It-Up might just be the best you have in Alabama. This loved-by-locals Birmingham BBQ joint serves crowd-pleasing burgers and fried chicken, too.
Kelly Ingram Park
Kelly Ingram Park in Birmingham played a pivotal part in 1960s civil rights demonstrations, when protesters were met here with brutal police force. Today it's a beautiful green space and poignant sculptures bring its past to life. Upload the mobile app for a fascinating history lesson.
Vulcan Park
Don't miss the world's largest cast-iron sculpture, forged in 1904 for the St Louis World Fair. The Roman god of fire, Vulcan (symbolising Birmingham's iron-producing heritage), towers over Birmingham from a pedestal. Take a tour of Vulcan Park interactive exhibits and enjoy prime views from the observation tower beneath Vulcan's feet.
1931 Tunnel
Best appreciated after dark, artist Bill FitzGibbons' LightRails will wow. Bill transformed a neglected old underpass that connects Birmingham's downtown with Railroad Park with dramatic lights that make you feel as if you've been swallowed by a rainbow.
Inspired by our Alabama family road trip? Take a look at more easy family road trips in the US to take with kids this year and next. And don't forget to follow Family Traveller on Instagram and Facebook for more family holiday ideas.