Visit Florida for gorgeous weather, beaches, outdoorsy adventure and the perfect family breaks to fit every school holiday, all year round. Here's our essential 365 day guide to where you should go, when and why, take a look.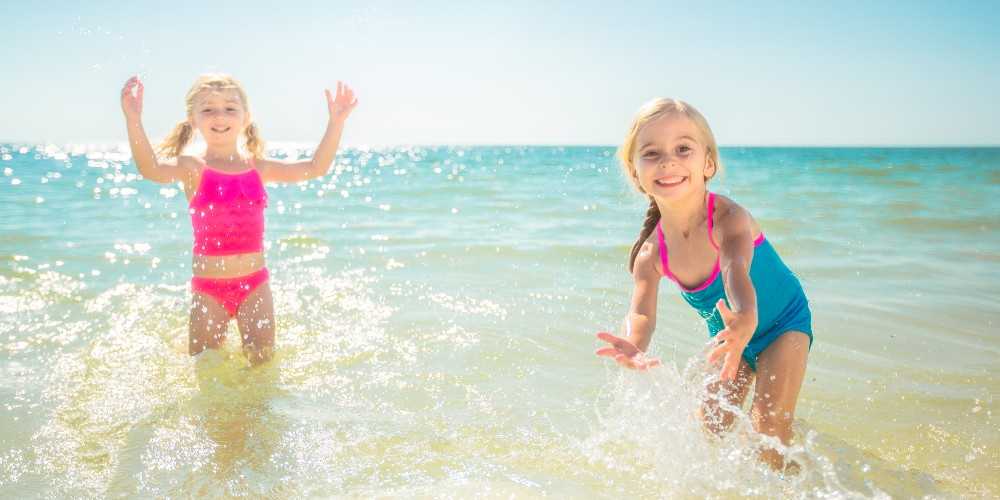 School's out for summer – just in time for the theme parks in and around Orlando
A visit to the world-famous Orlando theme parks in Florida is the summer holiday on every family's bucket list. When school's out for the season, what better way to celebrate a year of accomplishments than with an action-packed trip to these famous wonderlands? These magical places are host to breath-stealing roller coasters and fairy-tale castles, colourful parades and nightly fireworks displays. Every moment here brims with magic, and children of all ages won't be disappointed.
If you're travelling with tots, head for Walt Disney World and the new Mickey & Minnie's Runaway Railway at Hollywood Studios to join classic cartoon characters on an adventure. Meanwhile, older children will love Epcot, where they can learn about the countries of the world or join a space mission. Everyone's a fan of the Magic Kingdom – home to Cinderella's picture-perfect castle and the thrilling Splash Mountain, the ultimate way to cool down on gorgeously hot summer days.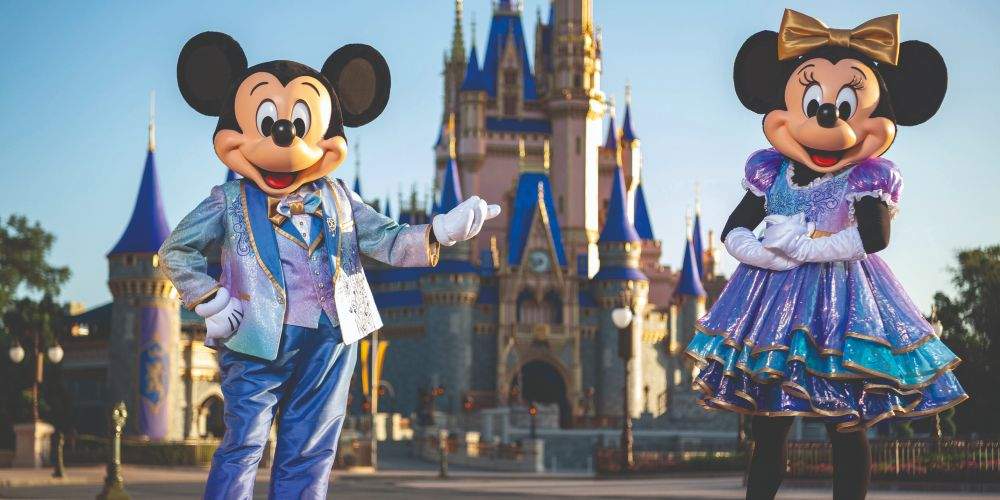 But Disney is not the only fabulous theme park in Florida. Nearby Universal Orlando Resort is home to The Wizarding World of Harry Potter – where you can stroll Diagon Alley and visit Gringotts Bank – as well as the electrifying, brand-new VelociCoaster at Jurassic Park. Or choose from dozens of other attractions, such as the Crayola Experience, where blossoming young creatives can make wax art from melted crayon colours in the Activity Studio.
When you're ready for some all-natural great outdoors, it's time to go wild in Kissimmee. These lush outdoor landscapes, an easy hop from Disney or Universal, give kids their essential greens. Go zip-lining through a verdant tree-top obstacle course at Orlando Tree Trek Adventure Park, spot alligators on a swamp tour at the headwaters of the famous Florida Everglades, or unwind with a scenic walk near vast Lake Tohopekaliga. After the intensity of fun-filled days, a lower-key pace will be welcome.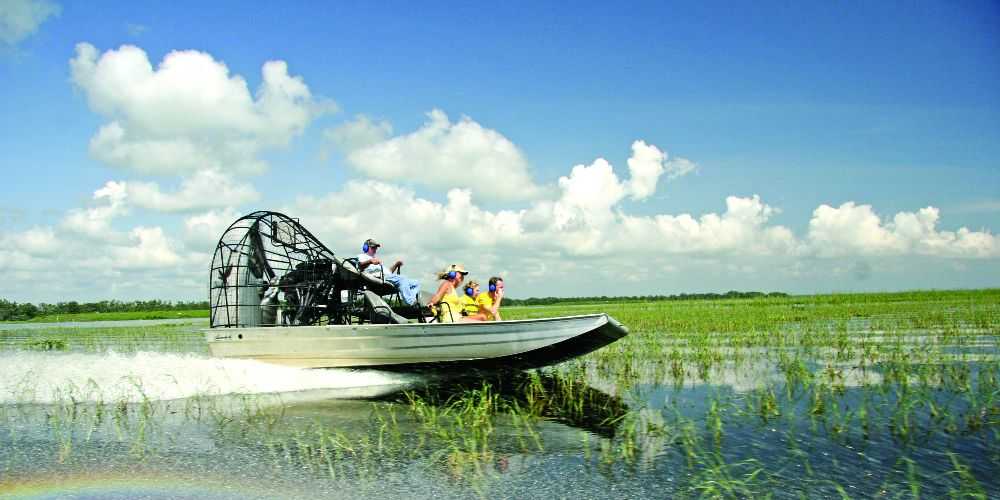 Don't forget to save time for Orlando city, which is much more than just a gateway to Mickey and Minnie's homeland. Inject a bit of high-brow culture with a visit to The Charles Hosmer Morse Museum of American Art, with its world-beating collection of Tiffany glass (and free admission for under-12s). Visit ICON Park to snap a selfie in front of the 122m-high observation landmark, The Wheel. Or get one final Disney hit – this is Orlando, after all – at Disney Springs, an outdoor destination with live entertainment, restaurants and boutiques.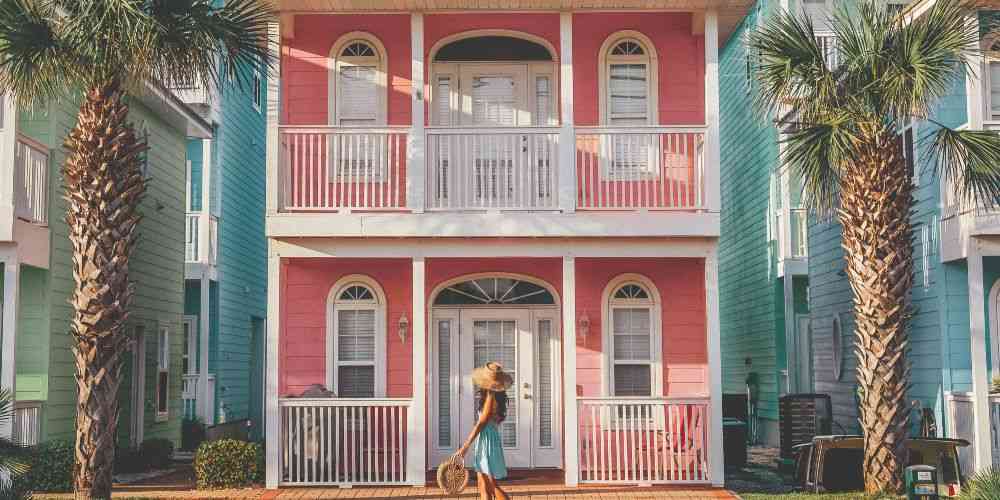 Autumn Half Term – perfect for the North Coast and Panhandle
By autumn, half-term days are cooling off in Britain, but in Florida the sun is still shining. Highs of 25°C will give you a warm welcome to the Florida Panhandle, the strip of north coast hugged by Alabama and Georgia, and lapped by the balmy waters of the Gulf of Mexico.
And why have you come? That's easy: for a heady mix of spectacular beauty – it's nicknamed the Emerald Coast for the brilliant hue of its waters – and a unique Southern charm that overspills from the neighbouring states. In short, the Panhandle's like nowhere else in Florida.
You'll find some of America's finest beaches here, with soft white sands and waters shimmering in Caribbean blues and greens. Visit the barrier island of Santa Rosa and make for Pensacola Beach, with its photogenic boardwalk and family-friendly dolphin cruises; or visit St George Island State Park – nine gorgeous miles of undeveloped white sand. Panama City Beach, meanwhile, is a favourite for non-stop waterside fun, including snorkelling, kayaking, surfing and sailing.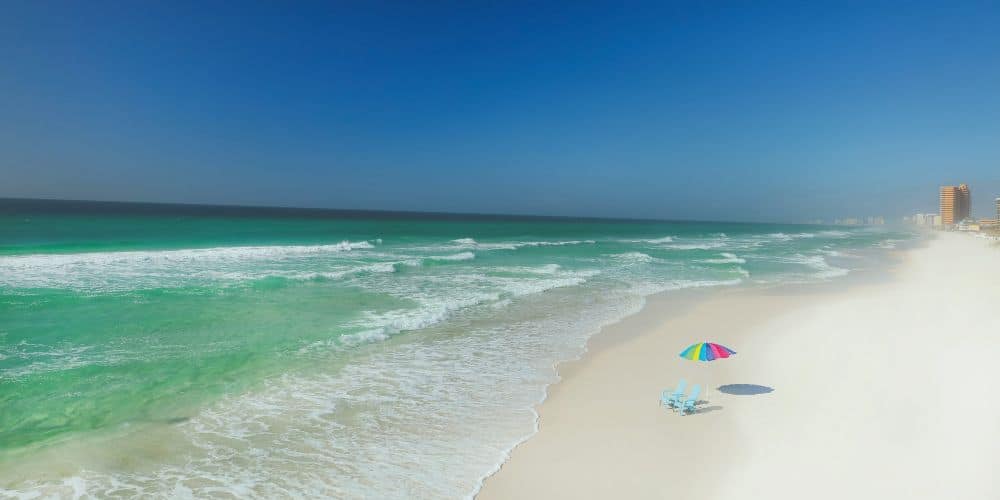 Beaches aren't the only place to splash about in northern Florida. Curve down past Tallahassee to Rainbow Springs State Park to take the plunge in a freshwater spring. Hire a canoe and paddle along clear, sapphire waters fringed by waterfalls and ornamental gardens. Then camp out a few miles from the main headspring and toast marshmallows under the stars.
No visit to the Panhandle is complete without a dose of southern culture. Get a half-term history lesson by visiting a Civil War fort – some of the first shots were thought to have been fired at Fort Barrancas in Pensacola – or learn more about Native American settlements at the Indian Temple Mound Museum in Fort Walton Beach.
At the end of a busy day, pause to reflect on one of the area's long, photogenic fishing piers. At a whopping 448m in length, Pensacola Beach Gulf Pier is a prime place to watch the sun set majestically over the warm waves – a dreamy precursor to a dinner of coconut shrimp or fish tacos from one of the local seafood shacks.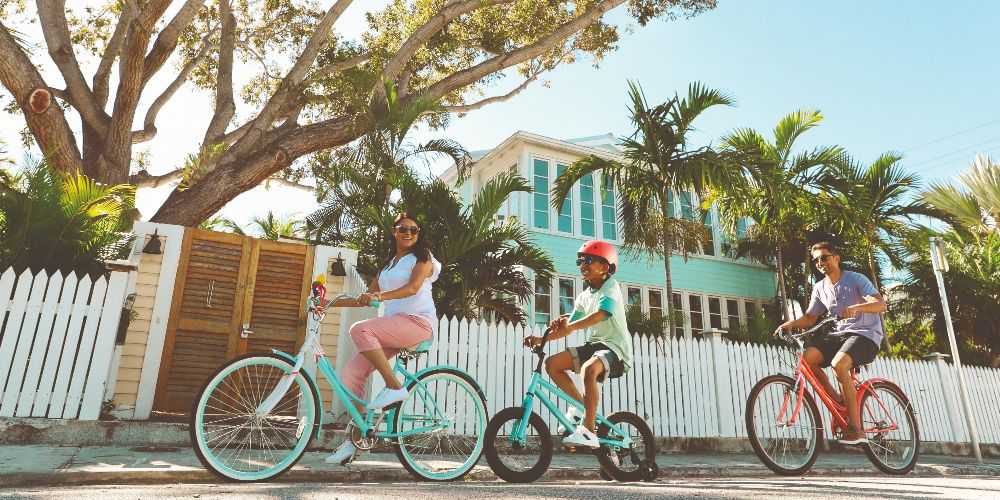 Find winter sun – while it snows at home, the Florida Keys sizzle
Zesty custard over a sweet biscuit base, topped with a cloud of pillowy meringue – that's key lime pie, and just one of the reasons your family will love the Florida Keys. Add sun-soaked 25°C days and a first-class road trip, and it's the perfect place to head for a dose of winter sun.
Hanging like pearls from the tip of Florida's mainland, these subtropical islands are strung together by the elevated Overseas Highway. Hire a car in Miami for the 126-mile journey south and watch the kids' eyes go wide as you drive, suspended high above the blue-green waters. You can entertain them on the way with tales of the pirates and rum-runners who used to frequent these shores.
Stopping off at different islands is part of the fun. On Key Largo, you can explore spectacular John Pennekamp Coral Reef State Park: 53,000 acres of colourful coral reef and swarms of fish straight out of Finding Nemo. While older children snorkel through the luminous blues, younger ones can enjoy the show via a glass-bottomed boat ride.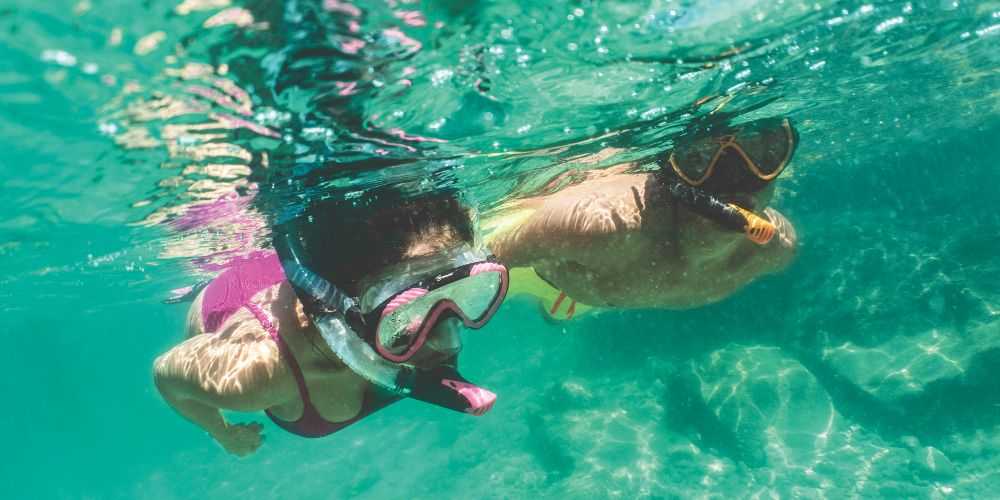 After that, it's on to Islamorada, home to resorts with beautiful palm-shaded beaches, and a chance to unwind. Don't leave without witnessing the enormous silvery tarpon fish being hand-fed at the docks of Robbie's Marina.
Next stop? Marathon, for some stand-up paddle-boarding and the chance to see dolphins on a morning cruise. Kids can meet the local sea life at a turtle hospital, where they'll see rescued turtles being nursed back to health before being released into ocean waters.
After a stop off at Big Pine Key – popular for its mangrove forest and waterways, snorkelling, hiking and kayaking – you hit the end of the road in Key West. Closer to Cuba than Miami, the island has legendary sunsets, with performers and jugglers gathering in Mallory Square as the sky turns grenadine. Explore shipwreck treasures, meet butterflies at a nature conservancy, then plan the drive back so you get to enjoy it all over again.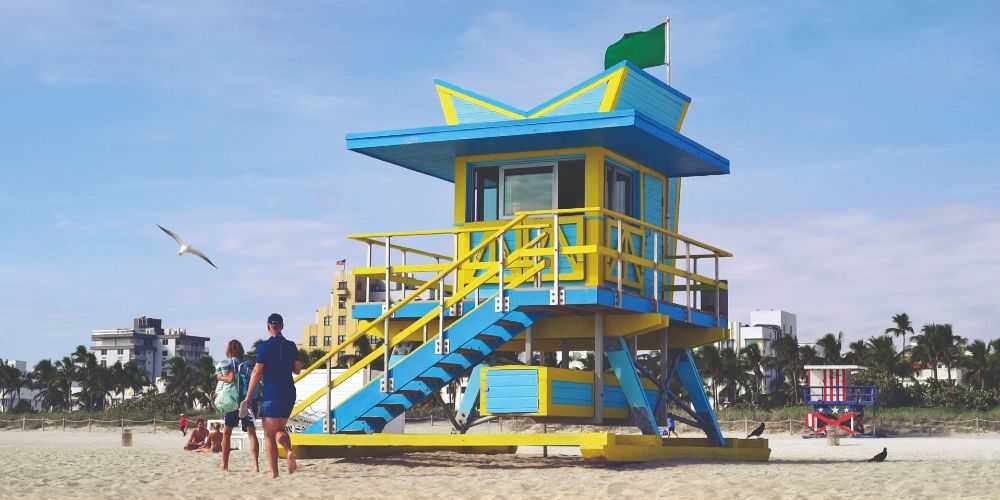 Escape the February chill – Miami, where The Palm Beaches, wildlife and nature await
Sun-drenched beaches, crowd-pleasing Cuban restaurants, crocodile-inhabited wilds… There's a lot to love about south Florida in February. Whisk the brood away to Miami for a culture-packed half-term break, starting with a stroll past the Art Deco buildings of  South Beach. In the city itself, fire-up little creatives with a wander around the kaleidoscopic street art of Wynwood Walls or take sports fans to a classic American baseball game with the Miami Marlins. And grown-ups can enjoy the best Mojitos this side of Havana.
Now, it's 'beach o'clock'! Slather on the sunblock and make for The Palm Beaches, America's first resort destination, that combines fine sands with rambling mansions, palm-lined avenues and, though you might not initially guess it from the refined looks, plenty of outdoor fun. Hire bikes for a ride through Jupiter and spot seabirds, or go paddle-boarding along shaded rivers and coastal inlets. Then try Loggerhead Park and learn about sea turtles at the marine centre.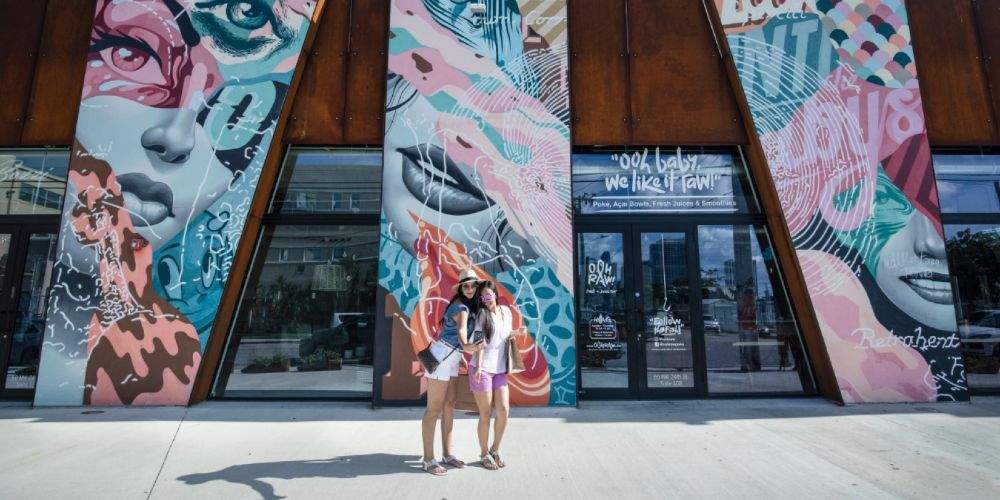 Really want to get stuck into the wilds of south Florida? The world-famous Everglades National Park is a 1.5 million-acre wetlands preserve that's home to vulnerable species such as manatees and leatherback turtles. In Corkscrew Swamp, wander a two-mile boardwalk weaving through cypress trees that graze the clouds at 40m high. Then, meet the local residents: scaly alligators. At the Big Cypress National Preserve, brave souls can spot gators lazing on logs, waiting to catch their next meal.
For your final stop, book in for a stay at the Westgate River Ranch and Rodeo, a western-themed glampsite-hotel, where you'll sleep in luxury modern teepees – handily outfitted with living and dining areas, fireplaces and a patio with rocking chairs. Parents will be treated to a concierge service that delivers morning coffees and lights evening bonfires; young children can burn off excess energy with a roster of themed activities, including horse-riding and swamp buggy rides. Older kids can get stuck into the likes of bungee jumping and golf, while the whole family can enjoy the thrilling Saturday and Thursday rodeos. It may be a cliché to say it, but this part of Florida really does have something for everyone.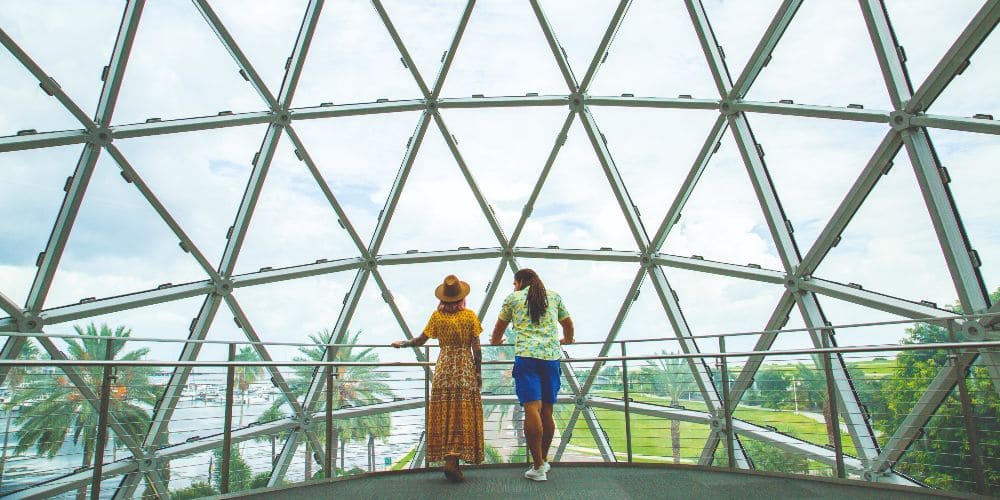 Easter break is here – make for the gorgeous Gulf Coast during the long spring holiday
Luminous aquamarine waters, tickling soft white beaches – it's no wonder Florida's Gulf Coast, stretching from vibrant Tampa to cosmopolitan Naples, is so popular. With white sands like these, who needs to head to the Caribbean?
St Pete/Clearwater is a family-friendly destination only a few hours' drive from Florida's theme parks. But with so much to stay local for, you may find you never budge. The parade of white sand beaches is fringed by Tampa Bay and the gulf, and there are water sports aplenty – from windsurfing to jet-skiing – plus a lively arts scene (the Dalí Museum has the largest collection of the surrealist's art outside of Spain).
Nearby, Caladesi Island State Park is an adventure from the moment you arrive. Accessed only by boat, its wild, undeveloped beaches look as they may have done a century ago. Children will get a whole new appreciation for nature as you kayak through mangrove forest to spot the rich birdlife.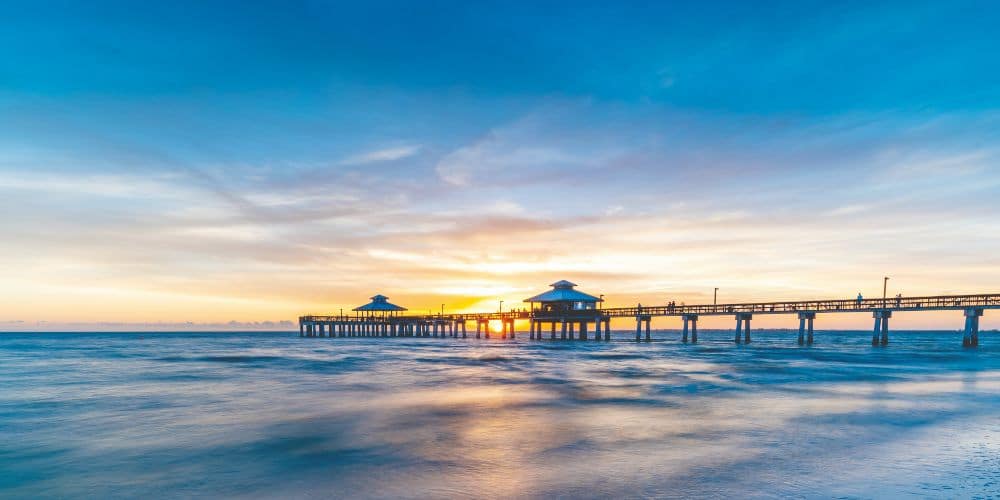 Working your way south via a string of beach stunners, Fort Myers is another great stop. Budding entrepreneurs can get a history lesson touring the estates of two of America's greatest inventors, Thomas Edison and Henry Ford. The historic clapboard homes are surrounded by 20 acres of gardens, with hundreds of plants from around the world. Of course, the beaches are as captivating here as they are elsewhere on the coast, with bright-blue waters and icing-sugar sands.
Dip down just a little further south to hit Naples. The world-class shopping and sophisticated dining scene will be sure-fire hits with parents craving culture, while kids will savour the chance to skimboard in the warm surf or spend lazy hours collecting seashells from the sands. And if that's not enough to keep little ones occupied, a pirate-themed getaway in nearby Marco Island should do the trick. Here, Black Pearl Pirate Tours runs an hour-long interactive cruise where mini buccaneers can get into character with faux tattoos and pirate kit. Ahoy!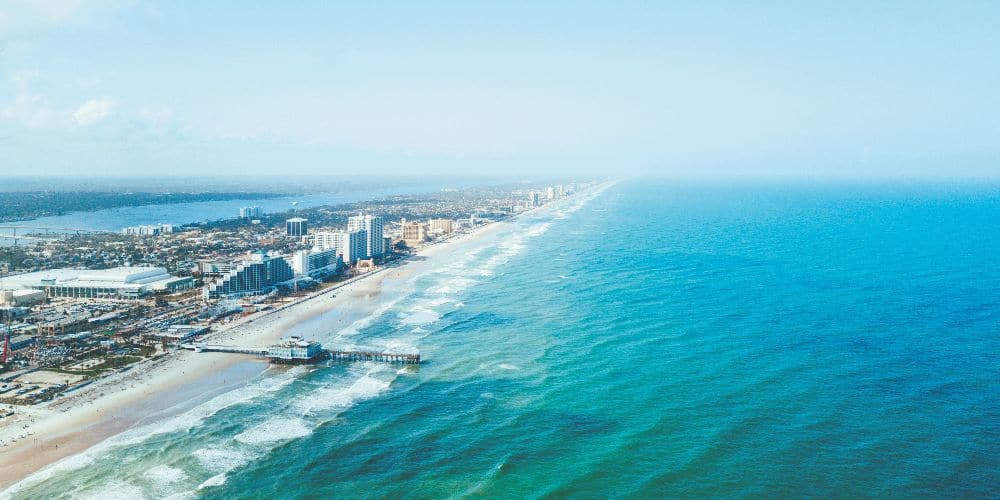 Spring in the sunshine – May Half Term is the perfect time for Atlantic adventures
For proper water sports thrills, you can't do better than Florida's sun-beaten Atlantic coastline. The Gulf side may have calm waters with tropical hues, but the east entices families with a roster of aquatic activities, from surfing to snorkelling and sailing. And during May half term, the waters are warm and the weather is in the mid-20°Cs.
Your first essential stop is New Smyrna, with a full 17 miles of wide, flat blonde sands, perfect for building sandcastles, playing volleyball or trying out your moves after a lesson at one of the local surf schools. Suited to all ages and abilities, the safe local waters have plenty of breaks and are protected from undertows by offshore rock ledges, so don't worry if it's your family's first time on a board.
If surfing doesn't appeal, there's plenty else to get stuck into. Kayaks can be hired for trips along the Indian River backwaters, while Smyrna Dunes Park is equipped with an accessible boardwalk hiking trail, ideal for parents with buggies in tow. Looking for a different perspective on the local landscape? Scale the 203 steps of the Ponce de Leon Inlet Lighthouse, for sweeping views across to Daytona.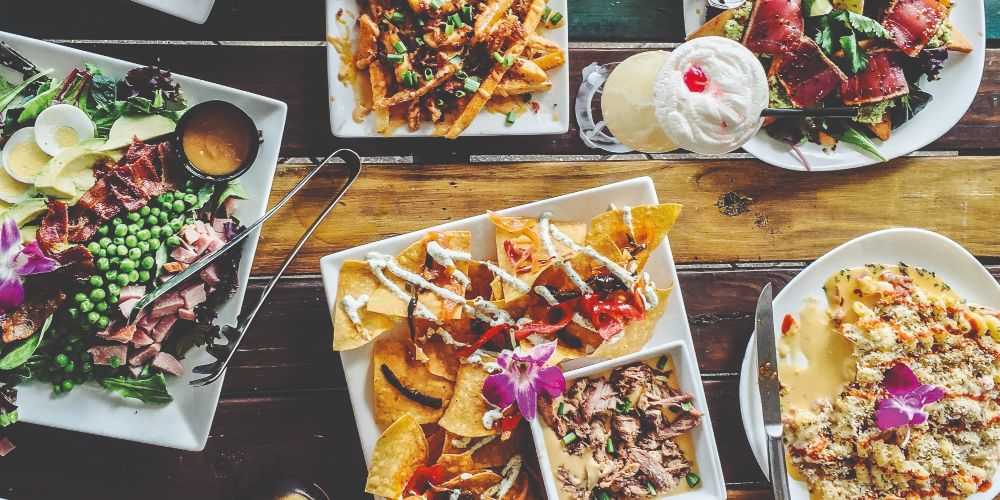 It so happens that the Ponce Inlet Preserve is another family-friendly Atlantic coast gem. With its dense foliage and rich wildlife, framed by the broad Halifax River, it's a great spot for hikes or a tranquil canoe paddle. As ever, the beach isn't far away – an easy walking distance from the protected park. The sands are a great spot for kids to learn about local wildlife as this spot plays host to nesting sea turtles.
Heading south, Cocoa Beach has honeyed sands with shallow waters that are also perfect for beginner boarders, while upmarket Vero Beach has great shopping and top-notch restaurants (anyone for lobster rolls?). And in Martin County, quaint old-world Florida feels as if it's been preserved. You'll be welcomed by atmospheric old towns, miles of sleepy beaches and around 100,000 acres of park and conservation land space. Mountain biking, hiking and paddling is all on tap – as is, of course, more of that famous Atlantic coast surf.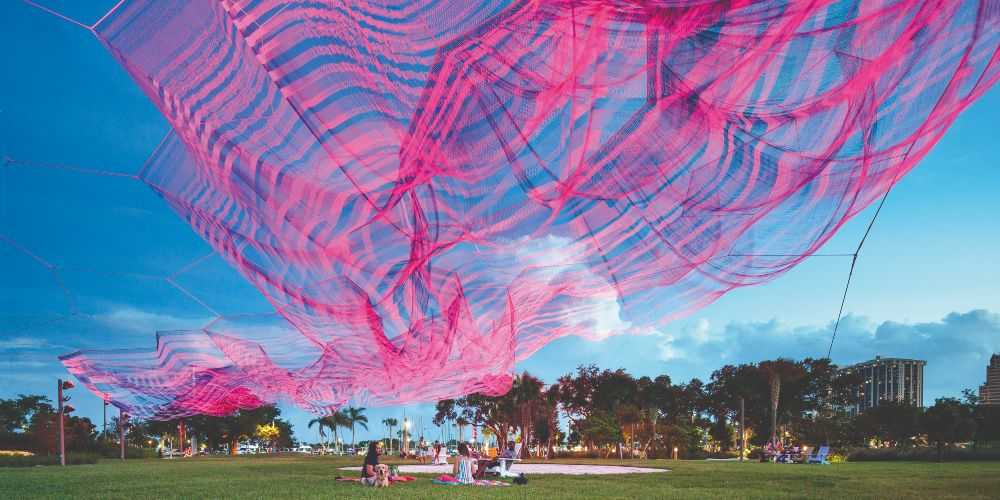 Year-round family fun in the sun – St. Pete & Clearwater, out and about on the Gulf Coast
With a tropical climate and an average of 361 days of sunshine per year, St Pete/Clearwater on Florida's Gulf Coast is the destination for sun lovers keen to immerse themselves in a thriving community with real quirkiness and personality.
Score some sun at one of the area's many beaches – lively Clearwater Beach has activities to keep the whole family entertained, including swimming, boating, fishing, jet skiing, beach volleyball, biking along the Beach Walk promenade and sunset entertainment at Pier 60. Or try the famous St. Pete Beach, (TripAdvisor's no.1 US beach) offering picturesque scenes of blue waters and white sands with a variety of water sports and beachside adventures, from parasailing, kiteboarding and stand-up paddle boarding to windsurfing, snorkelling and diving.
The new St. Pete Pier, opened July 2020, has ample space for adventures with the Tampa Bay Watch Discovery Centre, family parks and playgrounds, and even a 'splash pad' interactive water feature to keep the kids cool.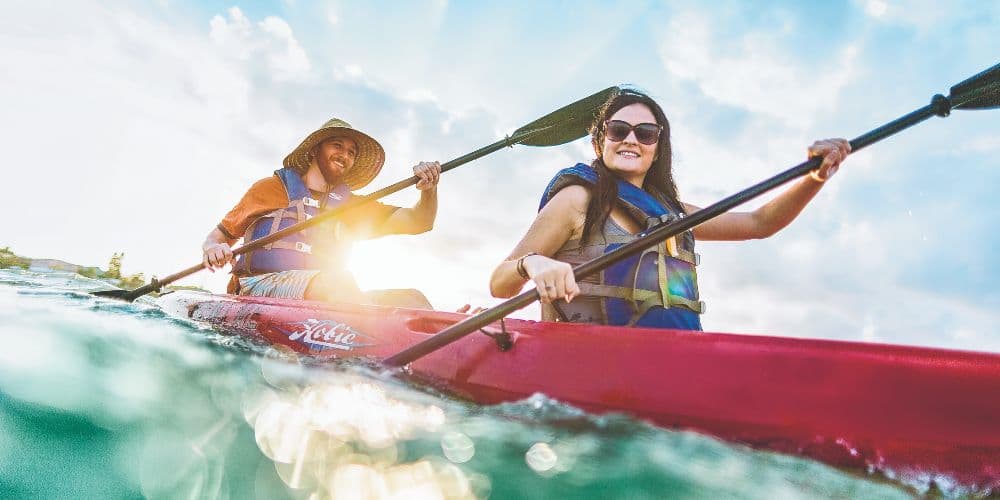 Families who enjoy the outdoors can follow the trail and tunnel through mangrove forests at Weedon Island Preserve. Overlooking Tampa Bay, the trails are home to thousands of species of native plants and wildlife and are popular with bird watchers and nature lovers. Alternatively, the beautiful Egmont Key State Park, a remote island and wildlife refuge to the south of St Pete, has a unique natural and cultural history. Featuring a 19th-century lighthouse and Fort Dade (constructed during the Spanish-American War), visitors can also hike, snorkel in the warm Gulf waters and picnic along the unspoilt beach.
For a chance to stretch your legs over a longer distance, The Fred Marquis Pinellas Trail extends along a portion of abandoned railroad corridor, taking in the local towns from St Petersburg to Tarpon Springs. The 49.8-mile trail now provides a unique, protected greenspace for walking, jogging, skating and biking.
A rescue and rehabilitation centre for marine wildlife, Clearwater Marine Aquarium provides an educational outing for the family as well as the opportunity to meet resident dolphin superstars, Winter and Hope, from the Dolphin Tale films.
This article contains affiliate links. We may earn commission when you click on them. This does not influence our editorial standards. We only recommend products and services we believe will enhance your family travel experience.