Qatar holidays benefit from dry, sunny and warm weather all year round. With incredible desert landscapes and thrilling adventures, they're perfect for families and packed with activities for kids.
Best indoor attractions for Qatar holidays with kids
The Middle East is known for countless superlatives when it comes to architecture and attractions. That might be mainly thanks to Dubai, but Qatar has its own achievements to show off about. For instance, did you know, the world's tallest indoor rollercoaster is here?
So for those wondering, "How can I have fun on Qatar holidays?", take a look at just two of the best family-friendly attractions!
Ride the world's tallest indoor rollercoaster at Quest Doha
Is Doha family-friendly? It certainly is for thrill-seeking kids if Quest Doha is anything to go by. This colourful, high-tech venue features more than 30 adrenaline-pumping rides as well as virtual reality simulators and plenty of other attractions designed to excite families.
Plus it comes with with two Guinness World Records: one for the world's tallest indoor rollercoaster and the other for the, tallest indoor drop tower ride in the world.
Swap golden desert sand for thrilling white snow dunes
Kids feeling a bit frazzled in the sun? Missing Elsa and pals from Frozen? Snow Dunes Park might be just the ticket.
Designed around a fantastical Arabian city this indoor park offers 12 exhilarating snow-themed rides and attractions like dune bashing over snowy hills and gliding around an ice rink. There are bumper cars too, several slides and even a climbing wall. So whatever the weather's doing outside on Qatar holidays, the fun is ice-cool indoors.
Incredible outdoor adventures make Qatar unforgettable for kids
A Qatar family holiday offers up kid-friendly (and parent-friendly) thrills on both land and sea. Qatar is one of the richest countries in the world, relative to its size and population, yet it's the country's natural and cultural riches that make it especially appealing to families, whether that's swimming with amazing marine life in the Persian Gulf or discovering traditional Bedouin lifestyles.
Explore Qatar's scenic landscapes on an epic desert safari
Adventure-loving families are taken on an unmissable adventure through the Qatari desert on these safaris which start with dune bashing in a 4X4. The experience includes swimming in the tranquil Inland Sea and a visit to a Bedouin camp for a barbecued lunch or dinner. There are camel rides too, a standout animal encounter in any child's holiday memories! If you want to add the vast, starlit desert evening into your experience, safaris with an overnight stay at the camp are also available.
Discover the underwater world with a scuba diving adventure
One for families with older children, scuba diving tours depart from one of Qatar's most spectacular beaches, Sealine Resort. Young underwater explorers can witness marine animals, shipwrecks, limestone formations and colourful fish in the tropical waters of the Persian Gulf. Tours for non-certified/beginner divers take place at a man-made reef, while certified divers will be taken to the natural rock reefs.
See Qatar from the water on a traditional dhow cruise
Want something a bit less active? Dhow boats have been cruising the waters of the Persian Gulf for centuries, so a cruise on one is an ideal way for families to soak up even more of Qatar's rich history and discover the country from a unique perspective. Tours are available throughout the day from Doha Corniche and can be booked through most hotels or local tour operators.
Find family-friendly Qatar hotels
Qatar hotels generally come with beautiful private beaches and offer all manner of amazing activities, from water sports to cool kids clubs. However, some really stand out for family friendliness and here are three of the very best.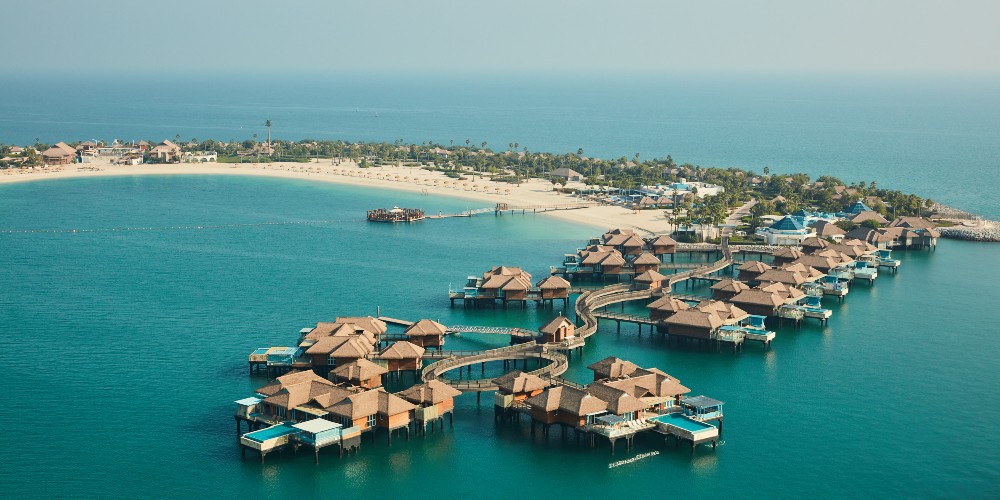 Banana Island Resort Doha by Anantara
Banana Island Resort by Anantara is home to one of Qatar's best beaches and offers a wide range of water activities. So families can try anything from gentle sea kayaking to banana boat rides.
The resort pools are spectacular and the dedicated children's swimming area features three waterslides as well as a 100-metre-long lagoon. Banana Island is also one of the luxury Qatar hotels for which non-guests can buy a day pass which includes WIFI and boat transfers.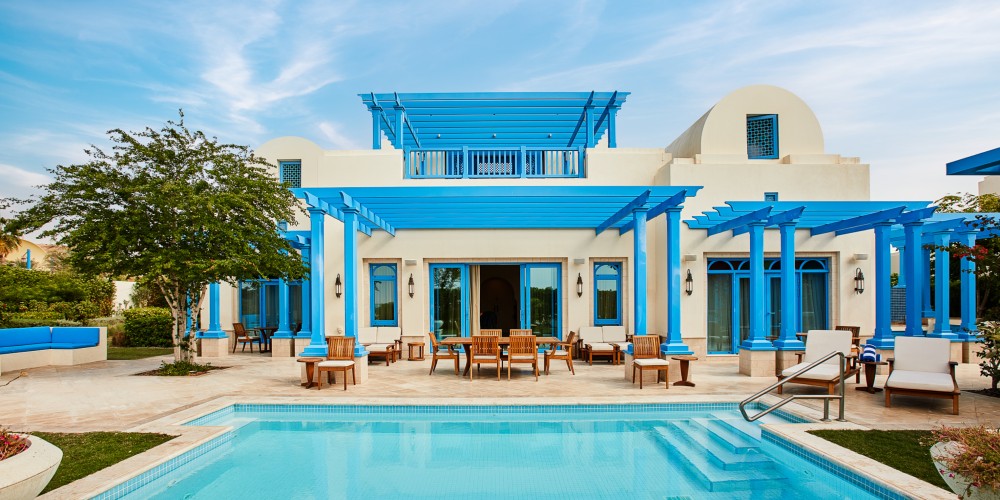 Hilton Salwa Beach Resort & Villas
Set on two miles of picturesque private beach with over 20 international restaurants, Hilton Salwa Beach Resort & Villas also has one of the largest water parks in the Middle East. Desert Falls has no fewer than 56 thrilling slides and rides and when you want a break from splashing around, try go-karting or laser tag. Entry to the waterpark is free for hotel guests, plus day passes are available for non-guests.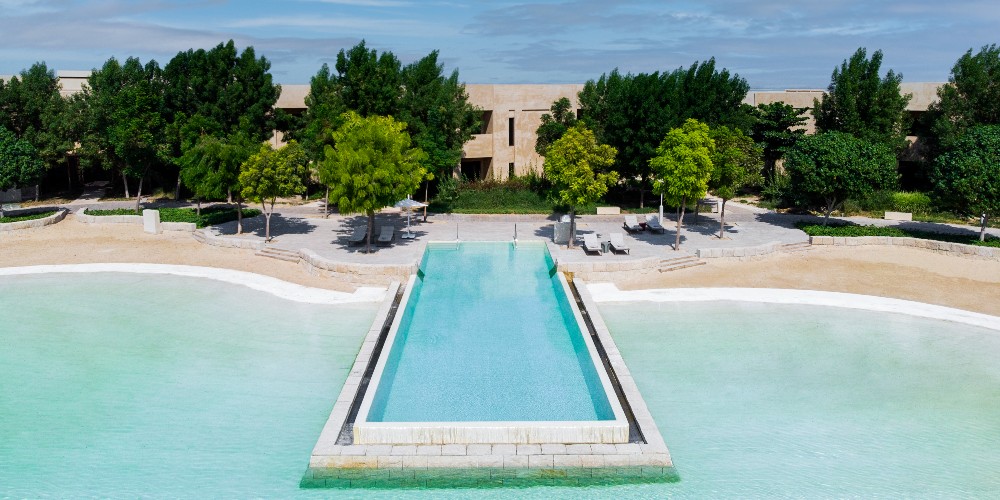 Zulal Wellness Resort by Chiva-Som
Opened in February 2022, award-winning Zulal offers two wellness zones, one of which is dedicated to families and offers programmes for all ages. Nature-based outings and creative play keep younger kids happy here. And kayaking, dance and personal training are just a few of the activities for energetic teens.
Ready to discover Qatar with your kids? Go to Visit Qatar for everything you need to plan a family holiday. Then hear more about Qatar on the Family Traveller Podcast.