Imagine how thrilled your kids would be to meet Father Christmas on a Lapland day trip. Then imagine them finding out about such an incredible family holiday this Christmas morning. We think we may have found your children's best Christmas present ever. Plus, you can save up to 10% if you book before 4 December 2023.
Come and have snowy adventures in Swedish Lapland
In December 2024 why not take your kids on the trip of a lifetime with Newmarket Holidays. Watch their faces light up when they see Santa in a true Winter Wonderland. And if you book in December 2023, you can tell them this Christmas morning, and watch their faces light up then too.
Only Newmarket Holidays know the secret…
Newmarket Holidays' Lapland day trip starts with a privately chartered plane journey, from a choice of UK airports, to Pajala in Swedish Lapland.
Just beyond the Arctic Circle, this remote and wintry destination is exclusive to Newmarket Holidays and where the real magic begins with a ride to Santa's village.
Here you have the time and space to enjoy anything from racing huskies across frozen fields to zooming through pine forests on a snowmobile.
Want to meet Santa's most trusted companions? Then just hop aboard a reindeer-drawn sleigh lit by pretty red lanterns and the spellbinding glow of a low winter sun.
Meet Father Christmas at the heart of his enchanted forest
Remarkably enough, all this excitement happens before lunchtime! So you also have the chance to relax and recharge with a hearty lunch and warming fresh berry juice before heading back out into the snow for even more wonderland fun.
Now every child's fantasy becomes reality
Finally, it's time for the moment your children have really been waiting for.
Following the twinkling lights down a hidden path, you're guided through the enchanting woods to a private family meeting with Father Christmas himself. This is when every child's fantasy becomes a reality, and their sense of sheer wonder is a memory every parent will cherish forever.
So many experiences in one unforgettable day
Then it's time to take you back home, delightfully exhausted, in the comfort of your chartered plane.
Hard to believe  just one day could be filled with so many unforgettable experiences and thrilling adventures. But that's what's so wonderful about a Lapland day trip with Newmarket Holidays: everything is arranged to be magical and all you have to do is make family memories.
How Newmarket Holidays make a Lapland day trip so magical
This magical Lapland day trip in December 2024 costs from £630 per person and includes:
Private chartered flights from a wide range of UK regional airports to Pajala in Swedish Lapland
A private family meeting with Father Christmas and a Christmas gift for every child
An unforgettable husky sled ride through the snowy Lappish countryside
Exhilarating snowmobile experiences
A magical ride under snow-laden trees on a traditional reindeer-drawn sleigh
Cosy thermal clothing for the day, including suit and boots
A hearty Swedish lunch and warming berry juice to refuel you for more fun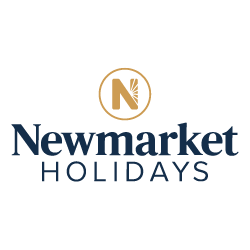 *Save up to 10% discount applies to Lapland day trips 2024 on new bookings only made between 1 November and 4th December 2023 inclusive. The offer applies to selected Lapland day trip departures for 2024 only and does not apply to holidays with late availability pricing. This offer is subject to availability and may be withdrawn at any time.