Family ski holidays in the Dolomites are becoming increasingly popular, not least of all because there's a better chance of winter sun in Italy's South Tyrol than almost anywhere else in Europe.
But those in the know are now looking to the same stunning peaks when there's not a hint of snow in the air, and sun is as good as guaranteed.
So what's the appeal? Powder Byrne are UK specialists in individually designed family adventure holidays, and they also happen to be experts on the Dolomites at any time of year. Here are their top seven reasons to put Italy's gorgeous mountains high on your holiday wish list next summer.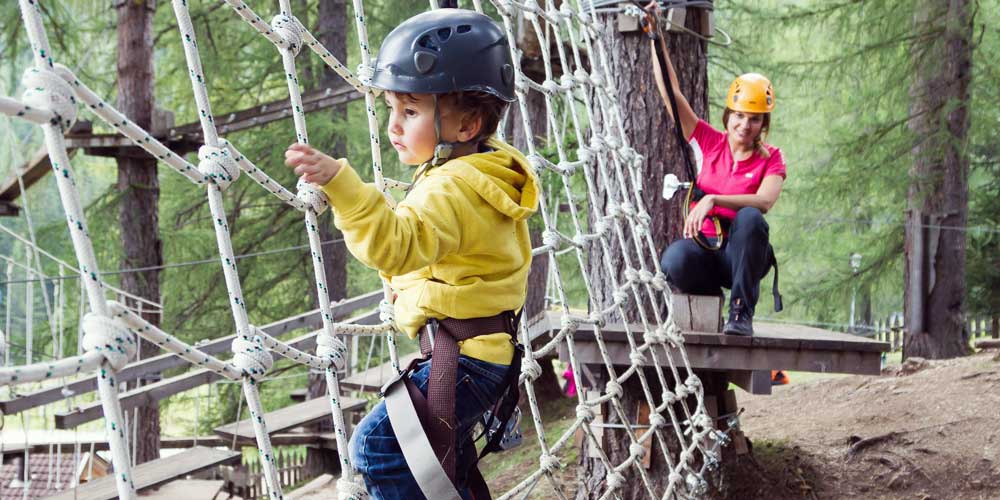 1/7

  Family adventure

The Dolomites are naturally adventurous, and amazingly accessible. Even when there's no snow, the vast network of ski lifts transports bikes to high plateaus, carries climbers to impressive ridges, and brings tired kids safely home after a day's walking.

It was in these very mountains that WWI Italian soldiers traversed mountains on legendary Via Ferrata. Today's daring teens can follow the same 'iron roads' using modern wire walkways and ladders for a unique combo of incredible adventure and cool history lesson.

White water rafting and zip-lining, are another two extreme activities with massive older kid-appeal in the Dolomites. But, from horse riding to hiking, e-biking, mountain biking, tree-top rope courses, swimming, and exploring amazing natural parks, there's plenty of fun in store for all ages.

Powder Byrne work with local guides and outdoor activity specialists, so whatever adventure you have in mind, it's all the more thrilling in the safe hands of experts.

And because your holiday is designed by you, for your family, you choose how the adventure unfolds, and what it involves; whether that's easy-going pony treks for under fives or an unforgettable helicopter ride over the summer snow fields of South Tyrol.