Family ski holidays in the Dolomites are becoming increasingly popular, not least of all because there's a better chance of winter sun in Italy's South Tyrol than almost anywhere else in Europe.
But those in the know are now looking to the same stunning peaks when there's not a hint of snow in the air, and sun is as good as guaranteed.
So what's the appeal? Powder Byrne are UK specialists in individually designed family adventure holidays, and they also happen to be experts on the Dolomites at any time of year. Here are their top seven reasons to put Italy's gorgeous mountains high on your holiday wish list next summer.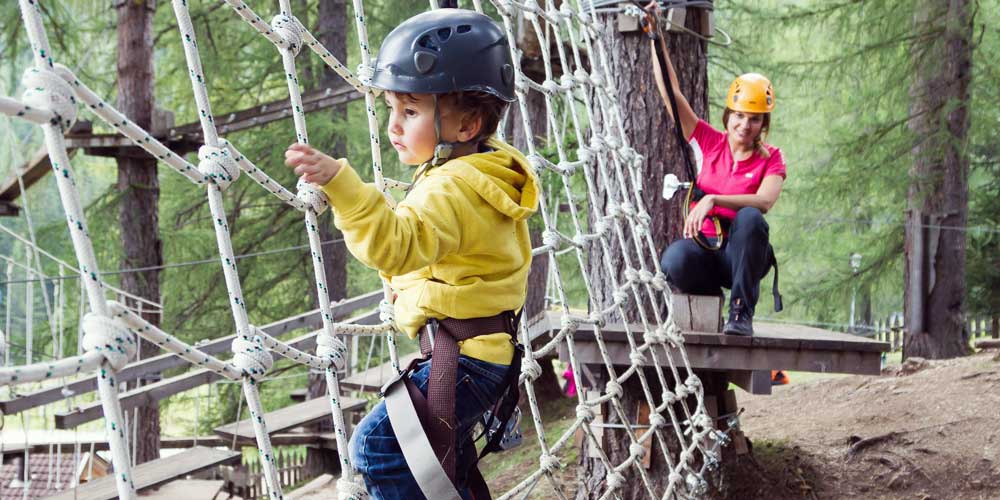 1/7

  Family adventure

The Dolomites are naturally adventurous, and amazingly accessible. Even when there's no snow, the vast network of ski lifts transports bikes to high plateaus, carries climbers to impressive ridges, and brings tired kids safely home after a day's walking.

It was in these very mountains that WWI Italian soldiers traversed mountains on legendary Via Ferrata. Today's daring teens can follow the same 'iron roads' using modern wire walkways and ladders for a unique combo of incredible adventure and cool history lesson.

White water rafting and zip-lining, are another two extreme activities with massive older kid-appeal in the Dolomites. But, from horse riding to hiking, e-biking, mountain biking, tree-top rope courses, swimming, and exploring amazing natural parks, there's plenty of fun in store for all ages.

Powder Byrne work with local guides and outdoor activity specialists, so whatever adventure you have in mind, it's all the more thrilling in the safe hands of experts.

And because your holiday is designed by you, for your family, you choose how the adventure unfolds, and what it involves; whether that's easy-going pony treks for under fives or an unforgettable helicopter ride over the summer snow fields of South Tyrol.
2/7

  Sensational cycling

Forget the twists and turns of Alpes d'Huez, what every young cyclist wants these day is a chance to bike the Dolomites' spectacular Alpe di Siusi. It's the highest mountain plateau in Europe; which would normally put all but the fittest off, but the advantage of fantastic ski-lifts right to the top cuts down on the need for too much pedal power.

There are also hundreds of less demanding bike trails across the area, graded from green to black. And even the shortest family cycle has stunning Alpine scenery in every direction, so it still feels like a thoroughly satisfying adventure.

Powder Byrne consider the Dolomites prime for mountain biking, road or e-biking. So all you need to focus on is where you want to ride, and they'll handle everything else from bike hire to lift passes, and local guides.
Find out more about cycling in the Dolomites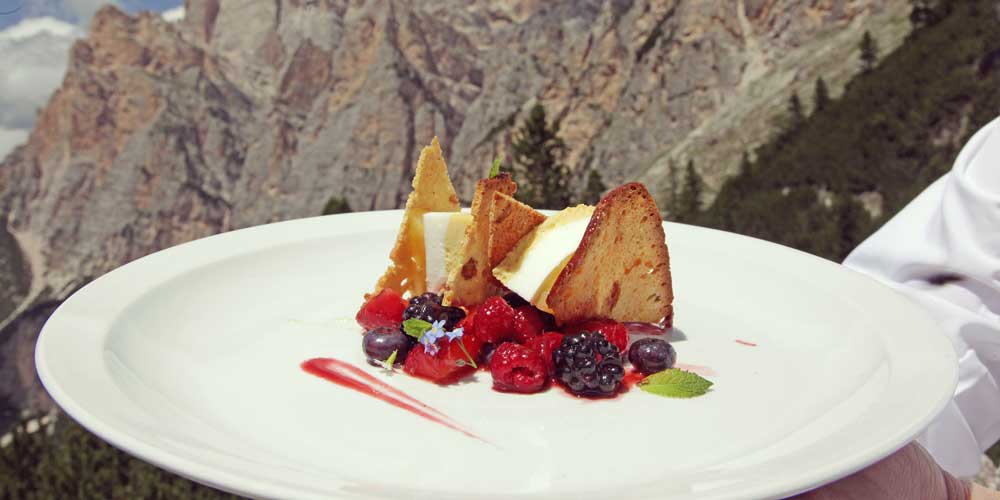 3/7

  Beautiful South Tyrol

Ski-in, ski-out, see nothing but your resort; that's too often the way winter holidays pan out. Visit the Dolomites in summer, and the charming villages and towns of South Tyrol aren't just easy to explore, they're almost essential.

Delightful Ortisei is a pleasure from its pretty pedestrianised streets to its long, artistic heritage. The town's famous for woodcarving, but kids will love it just as much for friendly cafés and delectable Italian ice cream. The charming village of San Cassiano boasts not one but two Michelin starred restaurants – La Siriola and St. Hubertus – and they are both must dos for food lovers. Traditional village of Corvara is also known for its wonderful restaurants.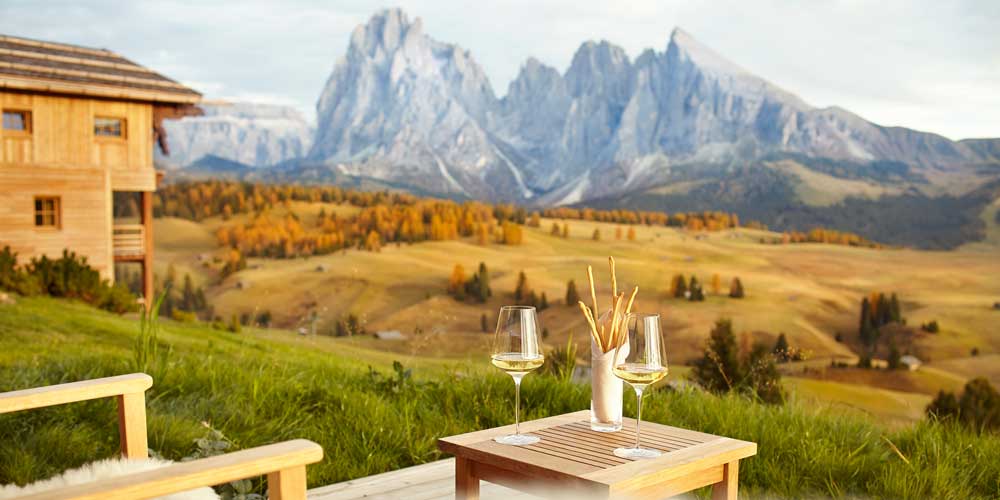 4/7

  Individual adventure

Outdoor adventuring is the essence of a family holiday in the Dolomites, but everyone needs downtime and there are endless opportunities for that with Powder Byrne too.

Anything from cookery classes with leading chefs to vineyard tours, wine tasting or wellness experiences can be woven into your personal itinerary. There are swimming pools and spas at all Powder Byrne's world class resorts, and childcare is easy to arrange if you want to see this wonderful part of the world from a completely grown-up perspective, for a change.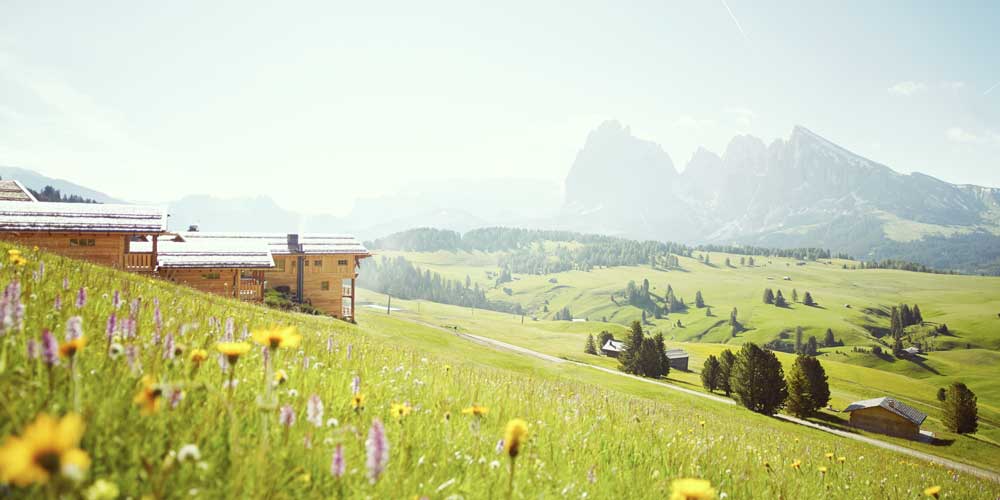 5/7

  Remarkable resorts

The Dolomites' soaring drama more than deserves UNESCO World Heritage recognition, and there's a delightful remote, wild and rugged side to the area's extraordinary mountain resorts.

Think spas with panoramic peak-filled views, Tyrolean chalets reimagined as luxury hotels, and elegant lodges nestled in lovely Alpine valleys.

If all that sounds too glossy for kids, it's good to know Powder Byrne only pick resorts with families in mind. There's more than enough choice to fit your own style of holiday, and you can even choose to suit children's ages, interests, or type of activities you want to try.

Hotel Fanes in San Cassiano is right in the heart of the mountains, and perfect for exploring Park Puez Odle. Families with older kids will like Adler Mountain Lodge for sleek contemporary design and wide, open landscapes. And Adler Dolomiti balances soothing spa and family atmosphere beautifully in a lively town setting.
Find out more about family resorts in the Dolomites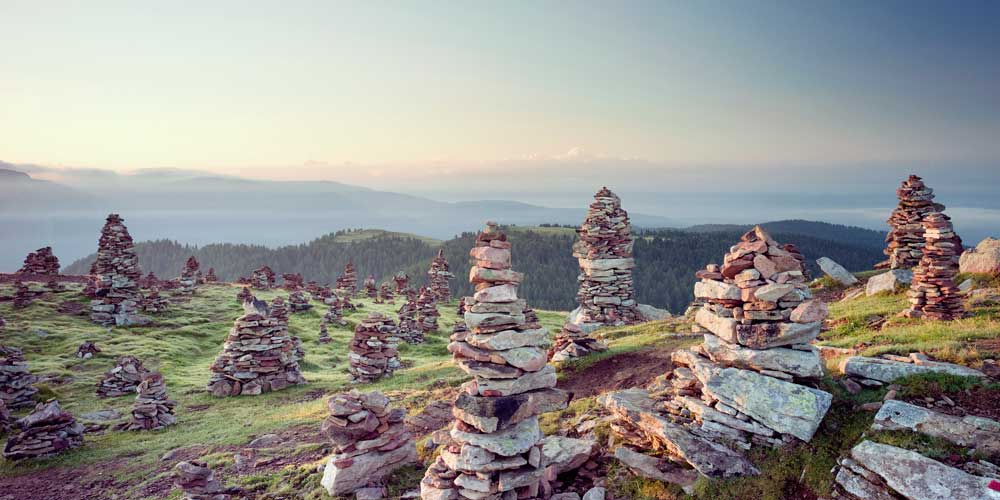 6/7

  Great connections

The Dolomites are magnificent, and they're also wonderfully well connected, which makes them ideal for a two, or more, centre family holiday.

Think about spending a few days in Venice or a weekend in Verona, and Powder Byrne will create your perfectly relaxed itinerary. They can even add the Atlantic coast into the mountain mix; their Sintra resort, Penha Longa, is close to Cabo da Roca, and less than half an hour's drive from Lisbon.
Find out more about Powder Byrne individualised itineraries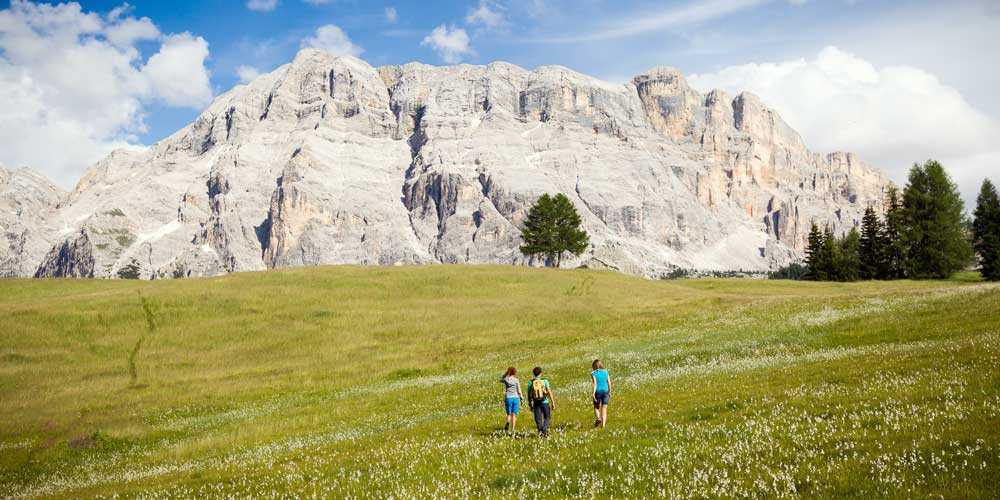 7/7

  Easy travel

As parents themselves, the Powder Byrne team know how important short flights and easy transfers are when you're travelling with kids. That's why they like Italy's Bolzano region.

Also known as Gateway to the Dolomites, Bolzano is less than two hours' by car from Innsbruck, and three from Venice. You can fly into either city airport from the UK in just over two hours and, even the most impatient young passengers love the breathtaking drive through the Alps to mountain resorts.
Why Powder Bryne?
Powder Byrne holidays are individually designed for you and your family by your personal Powder Byrne consultant.
The Powder Bryne team know the area inside and out, but will also listen to the type of adventure you want to create too.
Flights, activities and your choice of resort will all be organised for you.
Their pre-travel concierge team arranges individual activities exactly as you want
Local guides will ensure your experience is as exciting as you imagined it would be. 

 
Find out more about Powder Byrne personalised family holiday itineraries for summer 2018 in the Dolomites.