Kim Jones heads to the Istrian peninsula with her son to try out a unique truffle-hunting experience.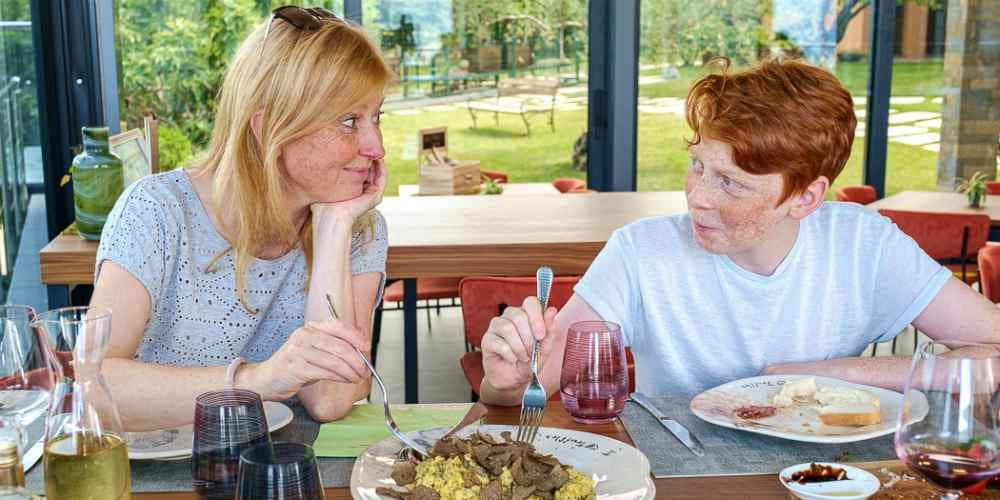 Batting away the biting mosquitos as we dashed through the dense forest, we pursued the hunting dogs at breakneck speed. Ahead of me, my younger son laughed and yelled: "It's like being in an Indiana Jones film!" He was right. This was exciting!
Like the adventurous archaeologist on a perilous chase to get his hands on rare ancient artefacts, we were tracking down treasure (albeit of a different kind) on a truffle hunt in the Motovun forest in Croatia's beautiful peninsula, Istria. The valuable underground mushroom-type tubers grow amongst the roots of the trees here and, just like their more-famous Italian and French counterparts, they're an expensive gourmet delicacy. Depending on their size and condition, Istrian black truffles can fetch anything from €500 per kilo, while the rare, prized white version might make €4000 or more per kilo.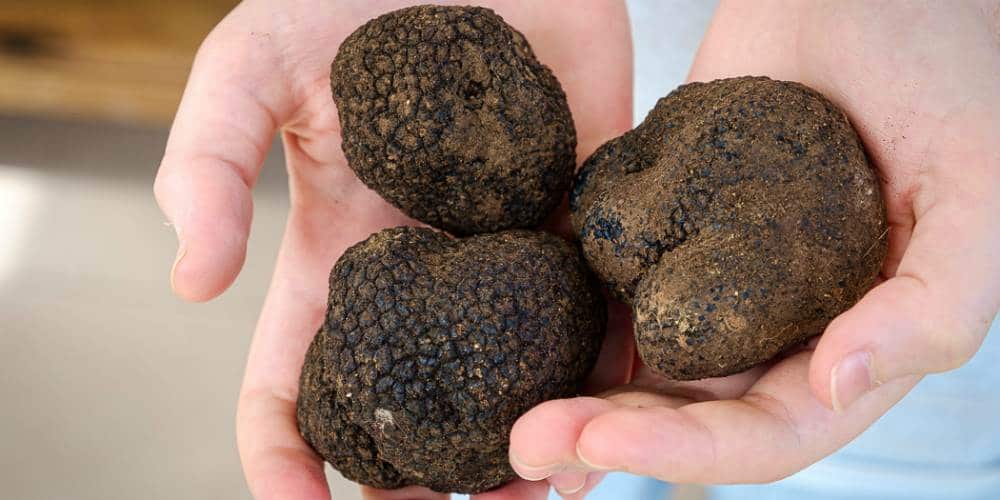 The specially trained truffle-hunting dogs we were chasing after were on the scent – and we had to keep up with them before they dug out (and damaged) the costly truffle they'd sniffed out – or, worse, scoffed it all up!
This time we were lucky. We caught up with the dogs and our guide Hrvoje dived down to where one of them – Istra, a 3-year old Lagotto Romagnolo (or Italian Water Dog) was scrabbling in the dirt next to the root of a tree. Rewarding her with a (less expensive) treat to make her retreat, he proceeded to carefully unearth a perfect, pungent round black truffle to pop in our bag of booty. Result!
Our morning had begun driving from our holiday villa in Ribari through the unspoilt hilly interior of Istria to the village of Paladini, near Buzet, and to the charming home (and headquarters) of Karlic Tartufi (Karlic Truffles), where the Karlic family run their truffle business and offer 'Truffle Hunting Experiences' to the public. Established back in 1966 and now in its third generation of truffle hunters, the family firm sell their wares to top restaurants all over the world.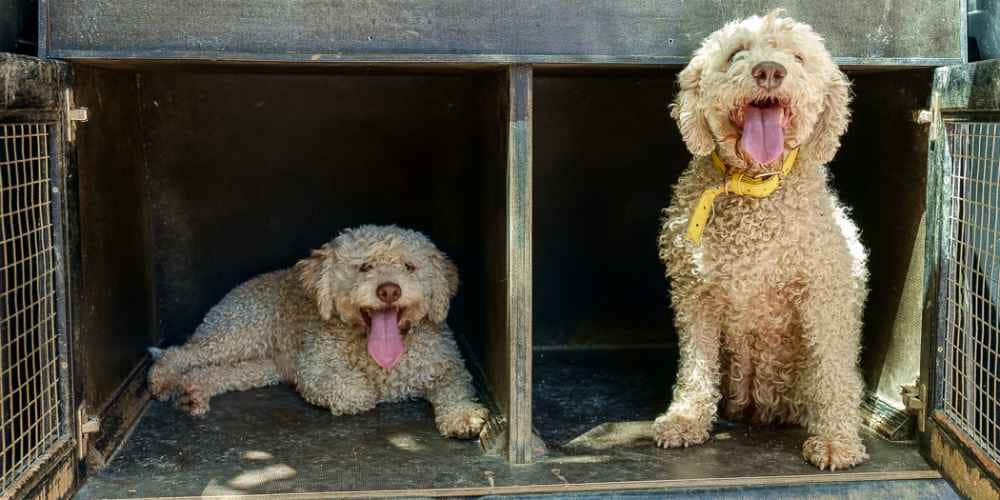 Arriving at the top of a beautiful forested valley in the very heart of Istria, with views of unspoilt greenery all around, Ivana Karlic and her mother, Radmila, arrived to welcome us. Within minutes, everyone's attention was diverted by the 12 beautiful truffle hunting dogs that the family keep. With a mix of breeds that includes a Loagotto Romagnolo, a German shorthaired pointer, and a Labrador pup, they're all adorable and affectionate, and were very excited about who would be chosen to come out on the hunt with us.
After much fuss and petting, we reluctantly left the dogs to begin the 'truffle hunting experience' which starts with an invite by Ivana to do as tradition asks and 'drink to a new experience'. We were given unique and interesting tasting truffle-infused snifters to try – mistletoe brandy with white truffle, honey & white truffle liqueur and red wine & white truffle liqueur.
Then it was on to the purpose-built restaurant to be fed – an enchanting, airy space with full-length windows, perfectly designed to capture the countryside all around. We were treated like royalty, served with a platter of hors d'oeuvres – cheeses and meats infused with truffle, white truffle pesto, and homemade wine from Ivana's grandmother.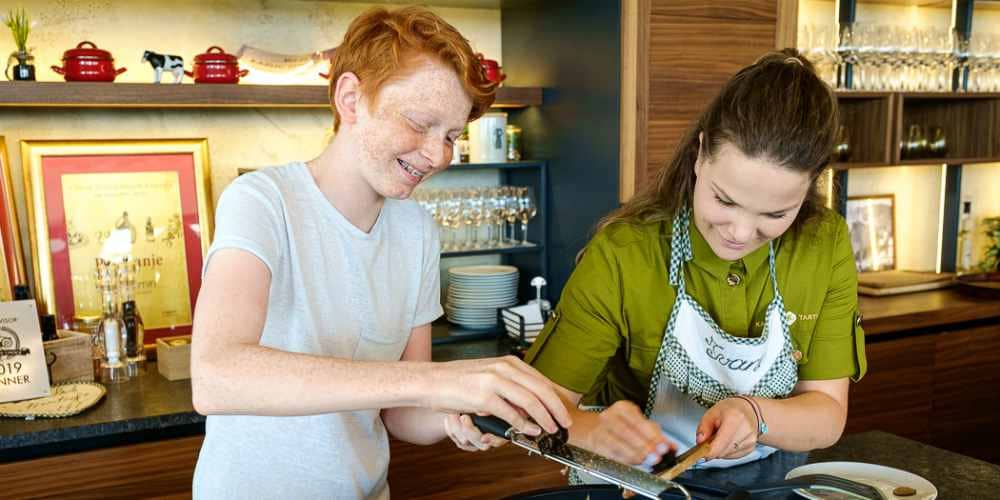 Then it was on to our main course. While truffles are traditionally eaten with pasta in Italy, here in Croatia, they're best eaten with eggs. Ivana started our dish by adding plenty of butter to the pan, then, after inviting the children to help, grated in an enormous and generous helping of truffles (I've now been totally spoilt meaning the meagre shavings of truffles served on pasta dishes in UK restaurants no longer cut it with me!). Dessert was deep fried doughnut balls served with a chocolate hazelnut truffle spread invented by Ivana's brother. All delicious and surrounded by the sunshine-filled views of the forest; a wonderful combination resulting in one of the most memorable meals ever.
After the meal, it was on to the truffle hunt itself. We all marvelled at the clever dogs' abilities to sniff out truffles from several metres away. And it turned out it was a good day all around – we found 10 truffles – a great haul!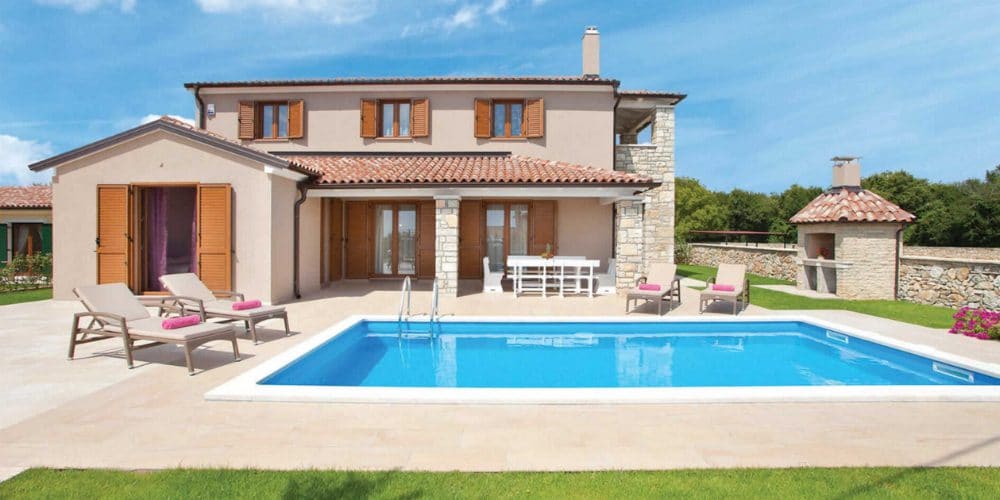 THE LOWDOWN
Where to stay
Kim stayed in Villa Angelo, part of the James Villas portfolio, a peaceful detached villa in the small inland village of Ribari, surrounded by greenery and vineyards. It's perfectly placed to visit plenty of Istria's highlights, including the beautiful coastal town of Rovinj, a half hour drive, as well as other seaside towns such as Porec (20km) and Vrsar. The Medieval hill-top towns of Motovun and Groznjan are also within easy reach.
The villa has its own pool, with sun beds to lounge around on, a barbecue and covered space with a dining suite for eating alfresco. There's table tennis plus an electronic dartboard outdoors to keep things competitive. And the property comes with free wi-fi, air conditioning, cots and highchairs.
It sleeps six in three bedrooms (two en suite) – and if you're heading away with friends or family, you can also rent the neighbouring villa, Luka, which sleeps up to 10 people.
Getting around
You'll almost certainly need a car to holiday here. Kim booked hers via Esky, a website where you can find a great selection of travel deals.