4 fantastic hotels in irresistible Istria
Do you know Istria? While you're thinking, here's the lowdown: it's Croatia's most northerly region, sits on the Istrian Peninsula and has over 200 Adriatic beaches which are tested for water purity every 15 days from May to October. The capital Pula is two hours direct flight from the UK. And, sun-drenched and remarkable as the coastline is, you can drive it from end to end in roughly an hour.
On the off chance you didn't want to spend every minute by the sea, the countryside's famously good for cycling, stuffed with spectacular natural phenomena, scattered with enigmatic history and given to extremes of adventuring.
Still not too sure? Possibly the only solution this summer is to simply go visit and work out for yourself why the lesser known Croatian region is the one most families like best when they get to know it better.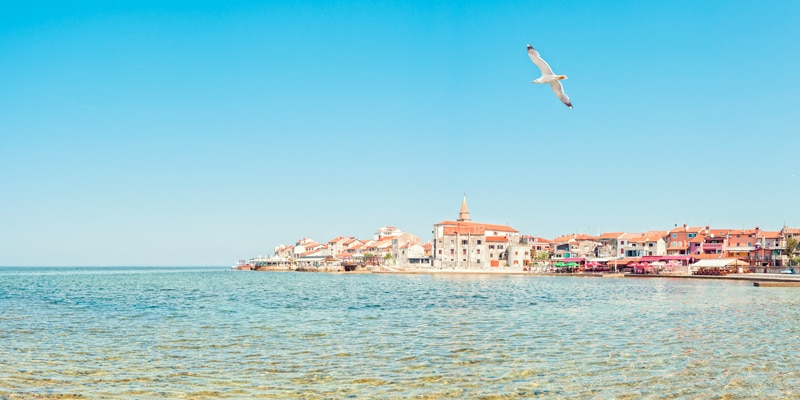 Take beautiful and beachy Umag as an example
The enchanting seaside town of Umag is as far north on Istria's coast as it gets and slightly more than an hour's drive from Pula Airport. The ancient Romans summered here and the town's charming old quarter hides historic Venetian mansion houses, Renaissance churches and fascinating museums. Put the past behind you and head towards the sea and you'll come across glossy marinas, pretty waterfront restaurants and more than a hint of the 50km long Umag Riviera: a major draw for the Romans and just as hard to resist today.
No one knows Umag like Istraturist
A clear passion for Umag has been Istraturist's signature for over 50 years. Although there isn't a hint of half-a-century in any one of their bright and beautifully designed hotels and resorts along the lovely Umag Riviera.
Instead, expect spas, family beaches, huge swimming pools and fun activities and you won't be disappointed. There are even Istraturist hotels dedicated to lux-ing up cycling holidays. Not sure if that's possible? Here are just four of their finest to convince you anything's possible this summer.