Sponsored Content
If you could take your pick of any destination that has it all for families from warm, welcoming people to incredible wildlife, stunning natural landscapes and vibrant cities, Mzansi – that's South Africa to you and I, would have to be top of the list. Bring the family here, and you'll feel like you've had multiple holidays in one.
This giant of family travel is easy to get to with no jet lag to knock kids out of sync as the time difference is a gentle one hour in summer and two in winter. The soaring strength of the British Pound against the Rand means South Africa is also fantastic value for money for families, so important when you have to keep everyone happy with meals out, ice creams and fun activities for all. A three-course meal for four including wine, overlooking the world heritage Table Mountains can cost as little as £40. May to September happens to be the low season in South Africa, fortuitously coinciding with the British summer holidays, meaning families can enjoy even lower season prices.
The weather is reliably good all year round and it's a particularly sunny option if you're seeking Vitamin D fuelled getaways in the Easter break, May and October half terms, and of course the summer holidays.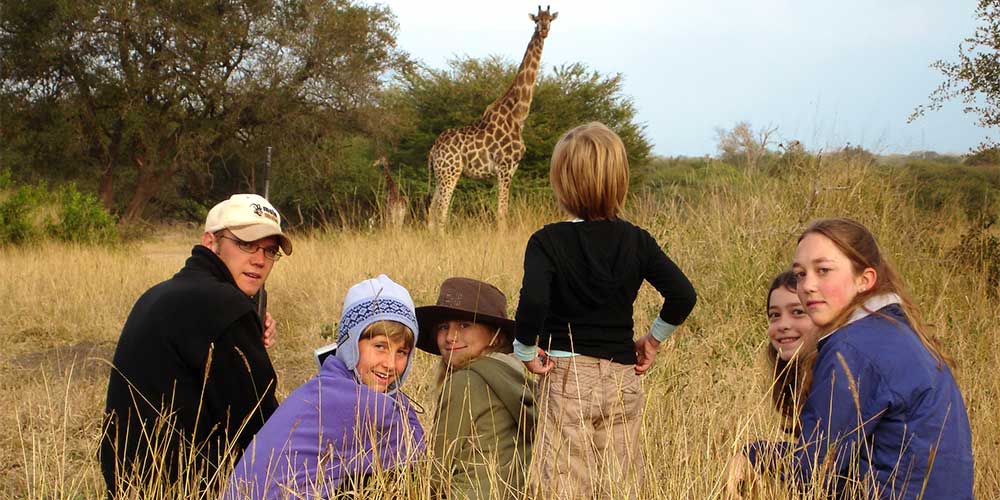 South Africa has many outstanding attractions for families. Number one has to be its memorable safari experiences with the Big Five at large and plenty of other highlights to enhance children's life experiences and knowledge. Happily for UK families, South African safaris are more affordable during the UK school summer holidays, and also much less crowded at this time.
The quality of safari lodges here is second to none. MalaMala Game Reserve for example, which borders the Kruger National Park, is the blueprint for a luxury family safari experience. In existence since 1927, this massive thriving tract of land is a magical place for children where they receive a MalaMala backpack on arrival with interactive checklist, bird and mammal colouring books. Rangers assess the age, enthusiasm and independence of children and collaborate with parents on activities such as tracking animals, learning basic survival skills (what could be more fun that toilet-paper trees!), preparing bush breakfasts and using walkie talkies to name but a few.
Bens Marimane is one of MalaMala's most passionate guides who says sometimes families have tears of joy falling down their faces after a particularly good safari. He likens going on a game drive to playing a game as you never know what you're going to see out there in the bush. Safety is his main concern, and after that, it's giving families an awesome experience, getting up close to animals such as big cats including lion and leopard.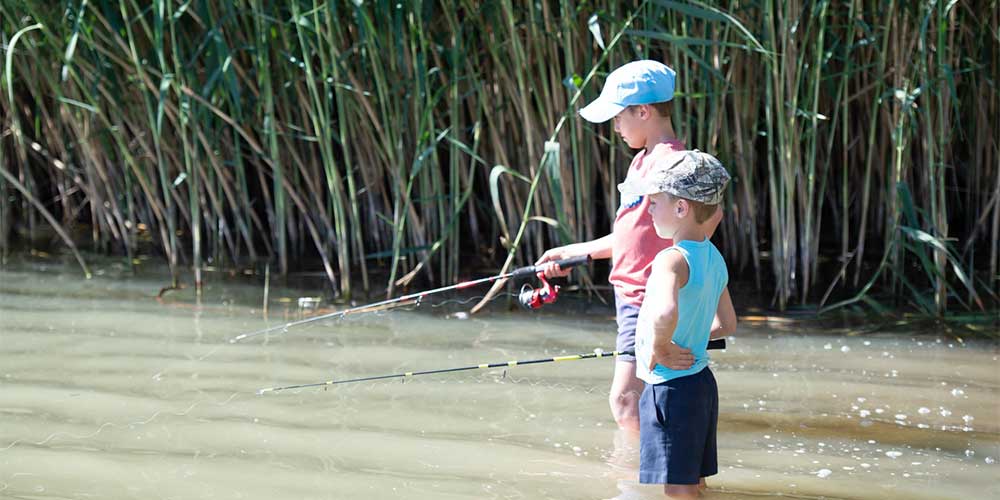 It's easy to combine safari with city experiences in iconic destinations including Cape Town, known locally as the Mother City. Kwandwe Private Game Reserve is located in the Eastern Cape where kids activities include campfire cooking, treasure hunts, fishing and nocturnal safaris, as well as spotting the iconic Big Five. On arrival, kids receive an Eco-nect Guide including animal checklists, themed games and activities and a pledge to 'live green'. Families can offset their holiday by planting Spekboom, vegetation native to this area and one of the top five carbon-storing vegetations on the planet.
Another must-do activity for families just a two-hour drive from Cape Town is spotting Humpback and Southern Right Whales from Hermanus, a pretty town on the Garden Route in the Western Cape from June to November.
When Prince Harry and Meghan touched down in South Africa last year with baby Archie, they based themselves in Cape Town proving its suitability for the youngest of travellers. Highlights for families include the iconic trip to the top of Table Mountain, now one of the New7Wonders of the World, by cable car where kids can spot colourful flowers and plants and enjoy a family picnic, or head down to the coast and meet the rare African Penguins on Boulder Beach.
Children with a grownup palate will also adore Foodbarn at Noordhoek Farm Village, a fine dining restaurant which welcomes kids with open arms and serves up delicious dishes in a relaxed and characterful barn. Families can make an afternoon of it exploring the craft shops, tucking into freshly baked artisan bread, handcrafted ice cream, raw juice, sushi and coffee from the local roastery or heading to the village pub, The Toad for a hearty lunch. There's a children's playground and large green open spaces for kids to let off steam.
And if parents want to indulge in South Africa's world-class wines with kids in tow, head to Spier Wine Farm in the sun-drenched Cape winelands where mum and dad can sip Pinotage or Chenin Blanc, whilst kids take part in grape juice tastings sessions, learn about the vines and grape growing process.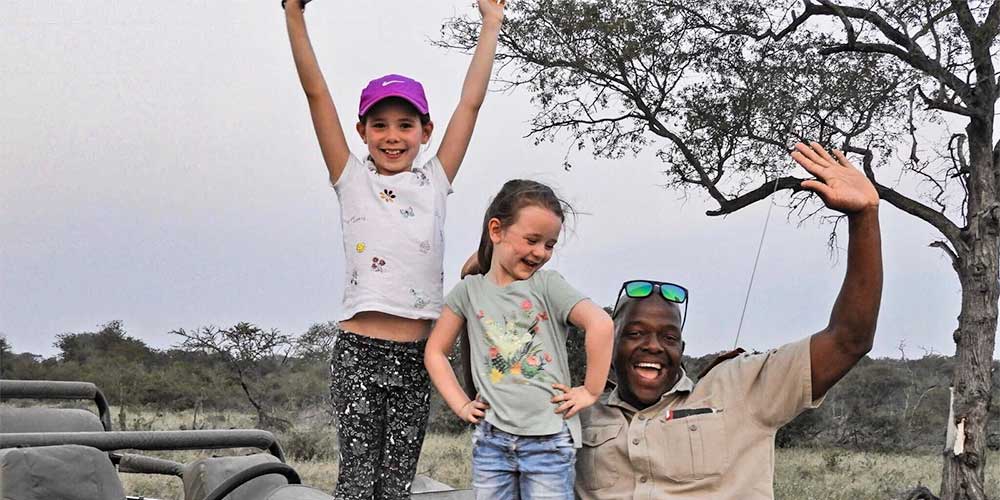 Whilst in Cape Town, families can hook up with local guides such has Juma Mkwela on engaging tours that bring alive city districts such as Woodstock or the nearby Khayelitsha township. Juma is a community-driven artist from Khayelitsha who believes whole-heartedly that street art can have a positive impact on townships. Families on his colourful tour can literally get their hands dirty whether it be painting or gardening whilst they soak up the vibrant art, which gives parents and children an authentic experience, and one of giving back – even just a little.
Arty kids can also unleash their inner Picasso at Artjamming, a fun, hands-on art session on Cape Town's V&A Waterfront, Durbanville and Somerset West, as well as further afield in Johannesburg. Very little ones will love the Messy Play classes where infants and toddlers can enjoy the textures and smells of paints, clay, sands and play doughs.
The feel-good factor is alive and well in South Africa. All you need to do now is book it!
The lowdown
Entry requirements
Travel to South Africa from the UK and Ireland is easy with no visa requirements for stays of less than 90 days. When travelling with children, you are no longer required to bring consent letters or unabridged birth certificates which show the details of both parents.
Getting there
British Airways, South African Airways and Virgin Atlantic all offer direct flights from the UK to South Africa. Flight duration is around 12 hours.
How to book
Families Worldwide offer South Africa holidays specially created with families in mind from ££1,899 per adult and £1,799 per child for a nine-day tour including flights. familiesworldwide.co.uk/destinations/south-africa
For more information go to southafrica.net