Set sail for family fun
A holiday at one of the Center Parcs resorts in Holland is especially good for families who want fantastic value for money, as well as the fun of travelling abroad. And it's the perfect first overseas holiday if you have young children.
Families can now travel to Center Parcs in Holland with Stena Line, by booking their ferry and accommodation in one go, saving up to 20 per cent on the overall price. What's more, travellers can save a further 20 per cent with the Early Bird discount if they book six months in advance.
Every year, almost 15 million passengers travel with Stena Line, Europe's leading ferry company, on its modern fleet of 39 ferries. Families can opt for spacious family cabins and enjoy a great night's sleep in Swedish-designed Dux beds. All the cabins have en-suite facilities, flatscreen televisions and free wifi internet access.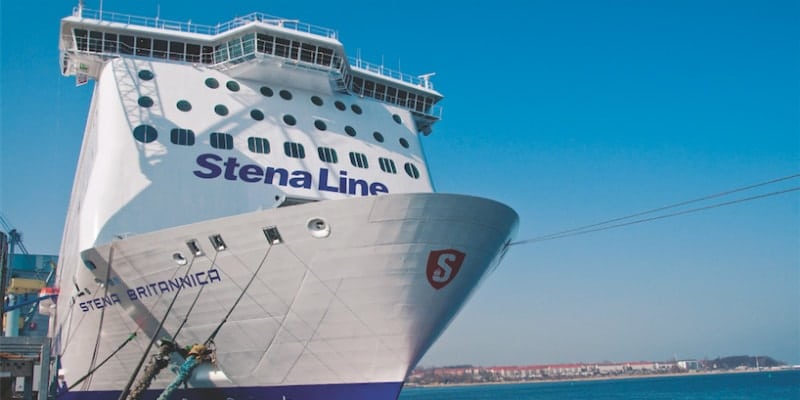 When you travel by ferry, your holiday begins as soon as you step onboard. There's an à la carte restaurant, a children's play area, an onboard cinema, and even a basketball court. For those looking for extra comfort during their journey, there's the exclusive Stena Plus Lounge.
Stena Line operates two superferries on it's Harwich-Hook of Holland route – Hollandica and Britannica – each of which has hotel-like facilities.
There are nine different cabin grades, to suit all budgets. As well as a children's area with toys and games, onboard entertainment includes a teen area featuring videogames and a cinema. There's a choice of two restaurants, a bar/café and a wine bar.
And with special onboard kennels on all Stena Line ships, you can even take your dog along, too. The superferries even have a 'kennel-cam', so you can keep a close eye on your pet during the voyage via the TV in your cabin. Holland has a reputation as one of the most pet-friendly countries in Europe and Center Parcs welcomes dogs in some of its cottages.
Once you reach Holland, there are numerous attractions, theme parks, zoos, nature parks and museums to visit, all within easy driving distance and that won't break the bank.
The three Center Parcs closest to the Hook of Holland
1. Center Parcs Port Zelande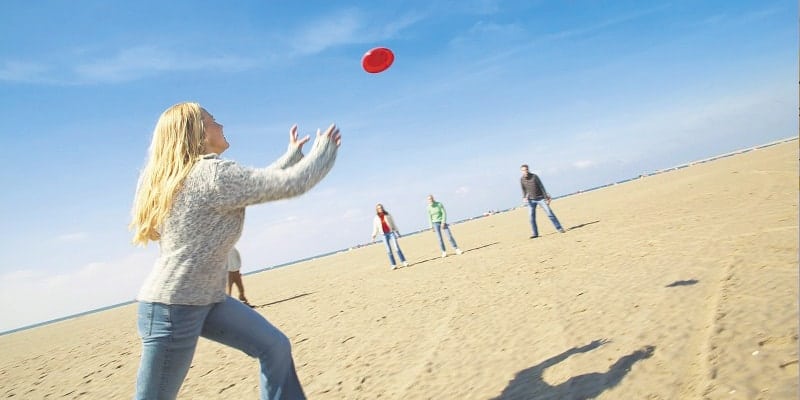 A short drive from the Hook of Holland, this lovely holiday park is ideal for active families with water and beach sports along Lake Grevelingen and
the Noordzeestrand. Other activities include outdoor climbing, bowling, paintball, football, canoeing and cycling. Those who prefer a more leisurely pace can relax in the sauna or have a massage. The on-site facilities include restaurants and even a supermarket. Cottages are available in comfort or premium levels and have all the usual amenities. Parents of young children can request cots and highchairs free of charge.
2. Center Parcs Zandvoort
The Zandvoort holiday park is located in one of the finest resorts on the Dutch coast. And whatever the weather, families will always be able to enjoy the indoor subtropical water jungle Aqua Mundo. Kids and parents alike will love swimming in the 25m pool or watching a film while floating at the Aqua Cinema. The park also offers a wide range of activities, including Beach Factory, an indoor activity paradise with minigolf, bowling, a cinema,
The park also offers a wide range of activities, including Beach Factory, an indoor activity paradise with minigolf, bowling, a cinema, tennis and squash. Segway and bike hire are available, giving families the chance to explore the whole park. There are also pedalboats for those who wish to  discover the park from the lake. At the multipurpose Sport Center, there is a wide range of sports to choose from, such as badminton and tennis. When you've worked up an appetite, head to one of the restaurants for a delicious lunch and dinner, or pick up groceries from the on-site supermarket.
3. Center Parcs De Eemhof
De Eemhof holiday park is set on Lake Eemmeer and offers numerous fun activities for all the family. De Eemhof is best for sailing and windsurfing, boasts a wave pool, slides and the exceptional artificial waves of the Flow Rider, making this the perfect place to learn how to surf. There's a wide range of other activities, including the 9m-tall via
There's a wide range of other activities, including the 9m-tall via ferrata climbing circuit. Windsurfing and sailing are available on Lake Eemmeer or, if the weather's bad, you can head indoors to the Action Factory for even more family-friendly activities, such as magnetic climbing and a cinema. There is canoe and bike hire on offer, as well as bowling and many more exciting games and activities.
The lowdown
There are three Center Parcs within easy reach of the Hook of Holland. Prices start from £311 for a four-night stay Monday-Friday and from £344 for a three-night stay Friday-Monday for two adults and two children, including return day ferry crossings with a car. Stena Line offers twice-daily daytime and overnight crossings.
Find out more about Stena Line.
Want more holiday inspiration in the Netherlands? Find out how you can make a cycling holiday unforgettable.