Top Norfolk beaches for family days out aren't hard to find, if you know where to look. Take a look at our great guide to Norfolk beaches kids will love, wildlife they won't want to miss and lots of other amazing stuff to see and do on the lovely south east coast of England this summer.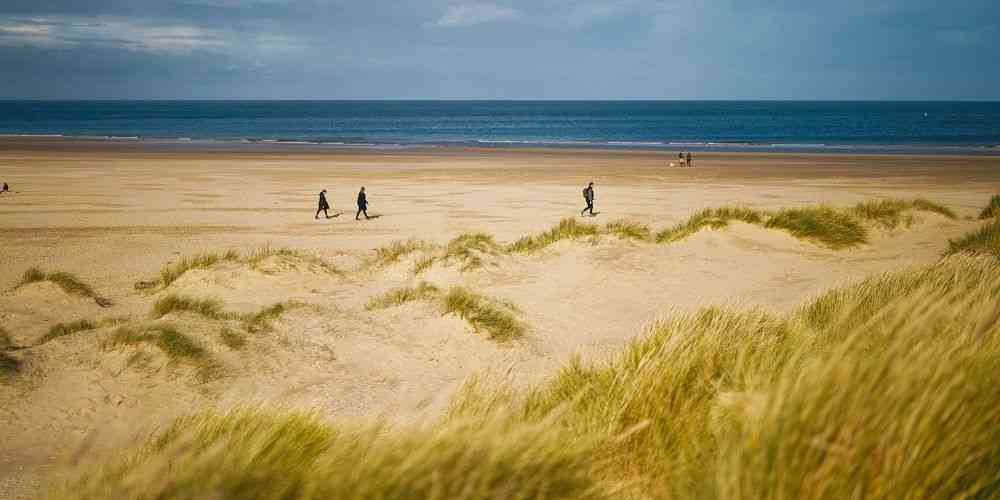 Holkham: top Norfolk beach for endless sands
With four sprawling miles of golden sand and a horizon that seems infinite, Holkham is the ultimate beach to blow away the cobwebs. The sandy expanse never feels crowded, no matter how many come to build sandcastles or splash in the waves. It's an unspoilt nature reserve, so the only opportunity to buy snacks and visit the loo is at The Lookout café by the car park.
Hunstanton: top Norfolk beach for rock pooling
Just over the hump of Norfolk's coast, west-facing Hunstanton is a little more sheltered than most of the county's beaches. Backed by striking pink-and-white striped cliffs, there are two sections: a muddy rock-pooler's heaven nearest the town and Old Hunstanton Beach, with fine soft sand.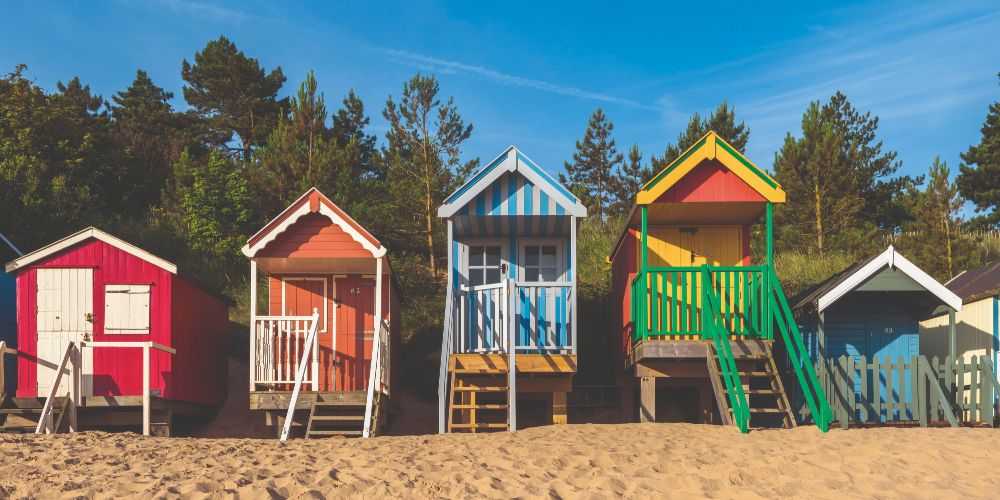 Wells-next-the-Sea: top Norfolk beach for cute huts
With a similarly epic shoreline to Holkham but a little more bustle, Wells-next-the-Sea is decorated with pastel-shaded beach huts you can hire for the day (right; through Happy Huts or Pinewoods) that stand on stilts overlooking the sand. Make the mile journey from town by the toy Wells Harbour Railway, or there's a car park if you've got heaps of beach gear.
West Runton: top Norfolk beach for fossil hunting
Budding palaeontologists will be in their element at West Runton, where the most complete mammoth skeleton ever found in Britain was unearthed in 1990. Head to the beach at low tide and search among the shingle – while you may not find a mammoth, you could discover fossils of star-shaped sea urchins or flower-form sponges among the pebbles.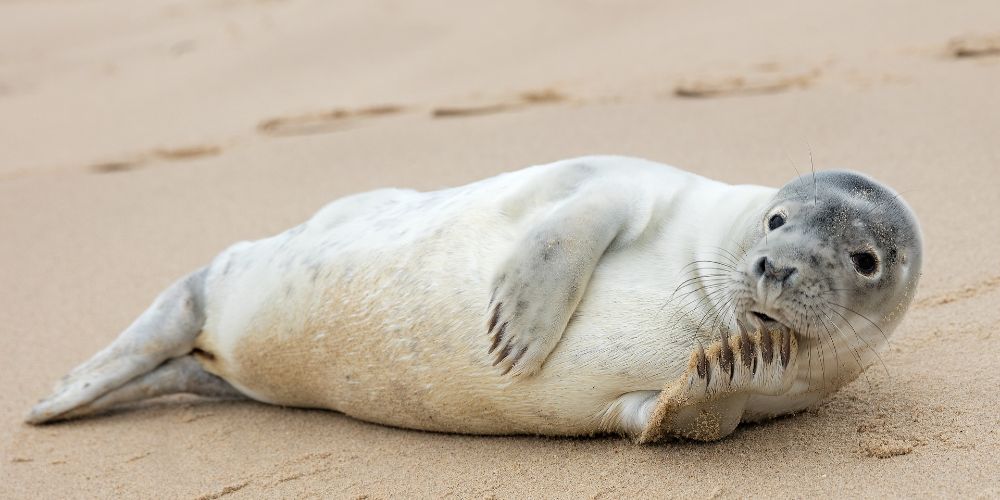 Top Norfolk spots for wildlife watching with kids
Blakeney Point: best for seal spotting
The flat, shingle spit at Blakeney Point is home to England's largest grey seal colony. A boat trip from Morston Quay will bring you in close proximity to the loveable creatures, who seem to spend most of the day basking on the shore.
Wells-next-the-Sea: best for crabbing
Crabbing is a competitive sport in Norfolk, and Wells-next-the-Sea has a convenient quay wall and shops that sell you all the gear. Purists maintain you should use only a line, weight and bait; younger kids may prefer a net.
Snettisham Park: best for red deer safaris
Get up close and personal with the herd at Snettisham Park, a working farm. The 45-minute 'deer safari' lets you hand-feed large but well-mannered stags as well as the smaller, cheekier, hinds.
SeaLife Hunstanton: best for wet weather wildlife watching
With smiley rays, sneering sharks and the cutest colonies of penguins and otters, SeaLife Hunstanton is a great rainy-day saviour. It's also home to the regional seal rescue centre, so you can learn how orphaned pups are rehabilitated and released.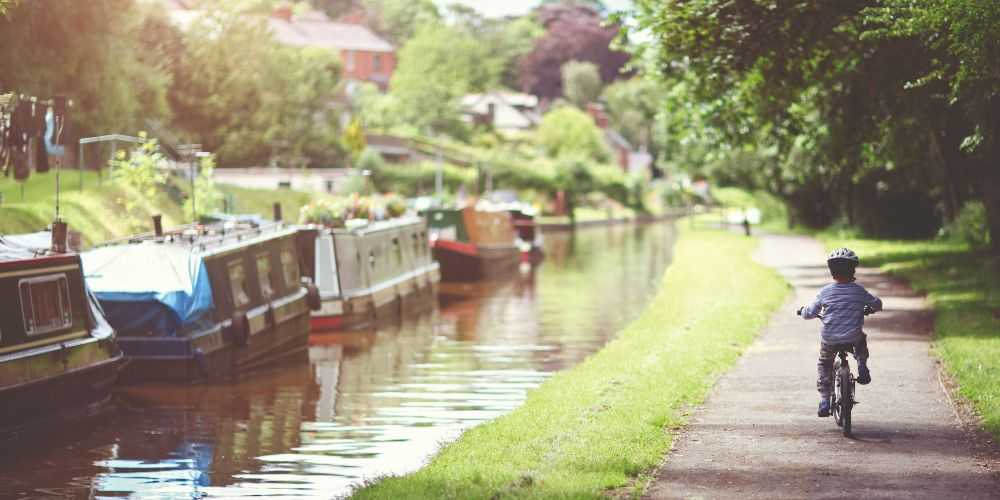 More top Norfolk inspiration for family days out
Steam railway journeys
Ride a steam train across rolling fields on one of Norfolk's steam railways. The miniature narrow-gauge Wells and Walsingham Light Railway is best for the Thomas the Tank Engine set, while the full-size North Norfolk Poppy Line will let those of Harry Potter age pretend they're off to Hogwarts.
Boating on the Norfolk Broads
Take the pace down a notch and watch the world float by on the Broads. It's easy to hire a boat for the day from Wroxham, 'the capital of the Broads', and putter along the waterways, listening to birdsong and spotting kingfishers and dragonflies. There are no locks to complicate matters, and plenty of pubs for lunch.
Horse riding in the Norfolk countryside
Even novice riders will enjoy a hack through the peaceful Norfolk countryside. Stables like Squirrel Wood Equestrian Centre in Worstead, take riders from around four years old on short adventures down quiet bridleways through fields and forests, and more experienced riders can realise dreams of galloping along beaches.
Sailing through Norwich city centre
The River Wensum runs right through the historic centre of Norwich, passing most of the city's highlights. Rather than walking its banks, get down to water level and paddle past the medieval trading hall, water-gate and defence tower. You can hire canoes and kayaks, stand-up paddleboards, or even canoes that hold the whole family.
Like our top Norfolk family days out guide? Take a look at our Kent Coast summer guide for foodie families and don't forget to follow Family Traveller on Instagram and Facebook for even more staycation inspiration.