Wild swimming beats even the most fantastic resort pools hands down on family holidays. From marine reserves in the Seychelles to mysterious underground rivers beneath Mexico's Yucatan Peninsula, here are five of the best wild swimming spots to add to your travel wish list for later this year, and next.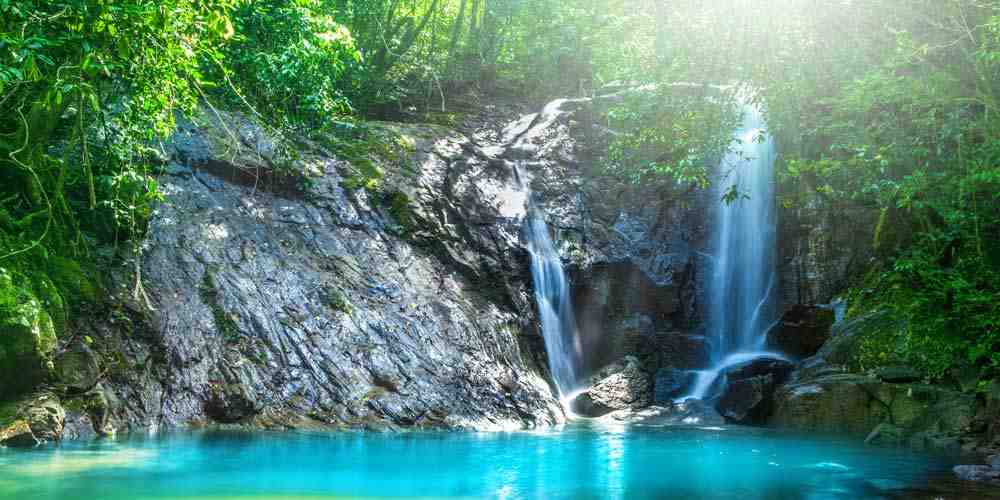 1/5 

Ton Chong Fa Falls  in Phuket
The lakes and waterfalls in Khao Lak Lam-Ru are almost as famous as the two majestic mountains this lovely national park is named after – it's also a good park for gorgeous beaches and jungle-like forests and even a hint of Andaman Sea. Just to make it a bit more enchanting there are areas where you can bike and hike, earning you the fun of a swim Ton Chong Fa Falls. 
Ton Chong Fa Falls are easy to reach; about an hour's cycle east of Khao Lak beach. Take your time, there's lots to see along the way. And if you want to know more about the park, most guided tours stop off at Ton Chong Fa.
Find more adventures in Thailand with Family Traveller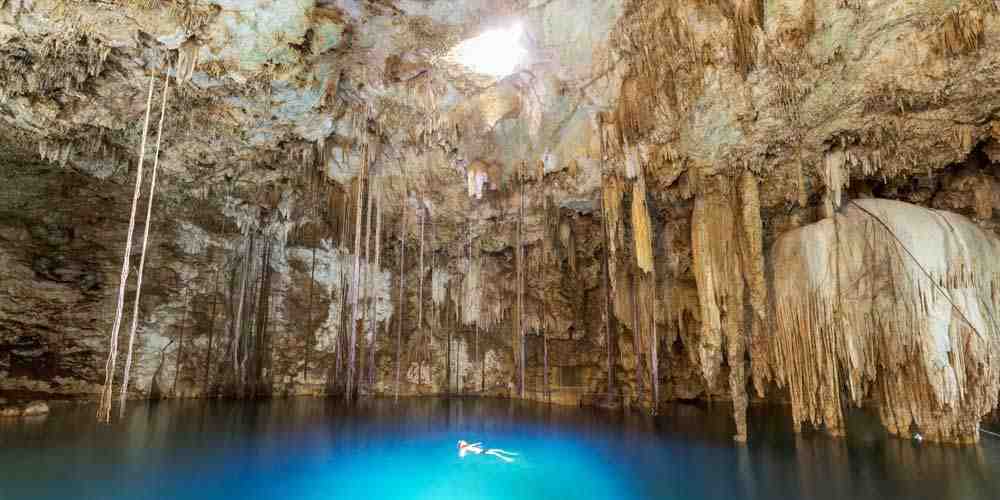 2/5 

Underground Rivers on Riviera Maya
Xcaret Park on Mexico's Riviera Maya pioneered the concept of protecting extraordinary natural landscapes to make incredible, low-impact family adventures. So if you're looking for wild swimming on the Yucatan Peninsula this is the place. Choose from three freshwater rivers, each with its own current, to glide you through streams of clear water between walls of natural rock. Then finally drift into the Caribbean sea, right next to mangrove forests filled with flamingos,
For all their mythical wonder, the Yucatan Peninsula underground rivers are very safe and slow moving, so you're free to swim and explore without guides. Xcaret provides lifejackets, and if you want to go further, you can hire snorkelling kit. 
Find more adventures in Mexico with Family Traveller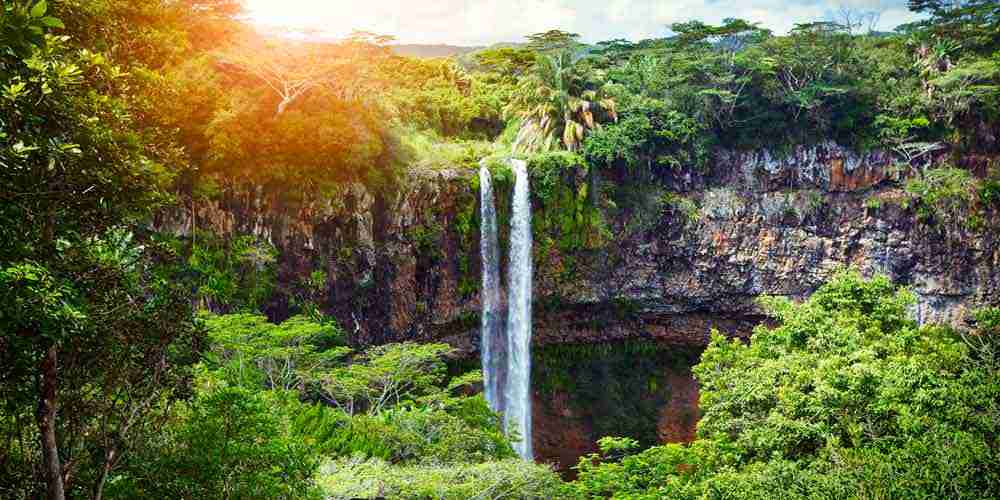 3/5

  Cascade de Chamarel in Mauritius
Mauritius doesn't have a bad side, but for natural phenomena, pick the south west. Le Morne Brabant is here, along with Seven Coloured Earths, Black River Gorges National Park, and the tallest of the island's waterfalls, Cascade de Chamarel.  Tumbling from a height of 83 metres the falls look like ribbons of light and the clear pools at their base are perfect for wild swimming.
Take the well-marked trail to the top of the falls then follow the path down to the pools below. It sounds like a lot of effort, but the hike's fun and the pools are worth the legwork. 
Find more adventures in Mauritius with Family Traveller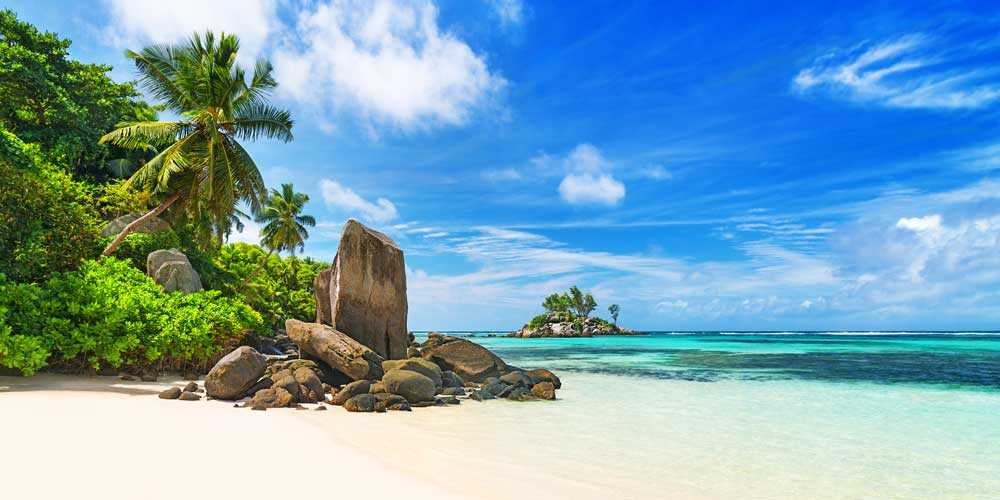 4/5 

Coco Island in the Seychelles
Only a few of the Seychelles' islands are inhabited and the country's waters are highly protected so when people get excited about wild swimming in one particular spot here, it's going to be spectacular. Coco Island is just north of the private island of Félicité. It's a little patch of lush palms, dramatic boulders and beautiful beaches and Visit Seychelles often use its images to symbolise the entire country. The island's known for pristine seas, rare tropical fish and even Hawksbill Turtles, so guided cruises are the only way to visit. But then you've complete freedom to do as much wild  swimming – or snorkelling – as you want.  
Find more adventures in Seychelles with Family Traveller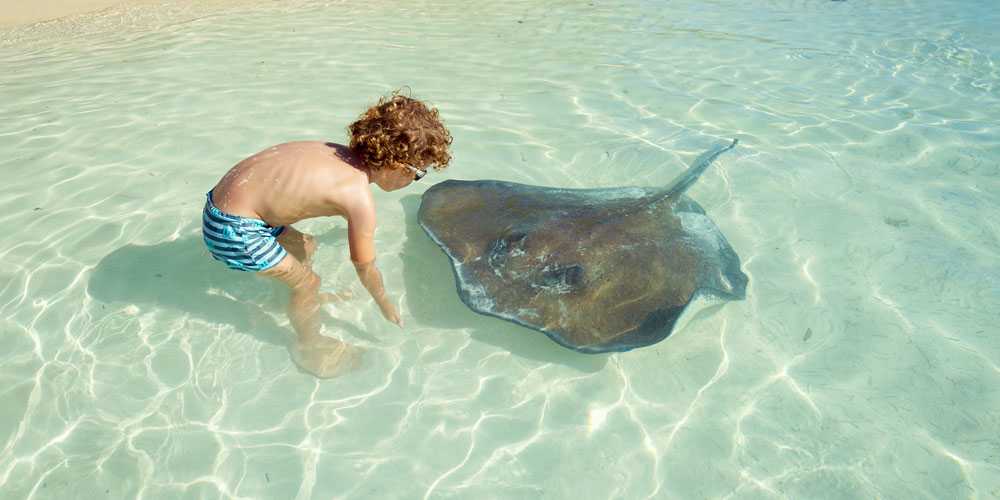 5/5 

Stingray City in Antigua
Wild swimming at Stingray City is an incredible experience for kids. It's one of the world's few fence-free interactive wildlife experiences, and stingray here come and go as they please. But young swimmers armed with snack-size squid are almost guaranteed close encounters – stingray love squid.  The 'city' itself, is made up of floating platforms moored just off Antigua's north east coast which stingray now recognise as safe feeding grounds. The platforms are non-invasive, and you can be sure these fascinating creatures only glide around when it suits them, or when they're feeling peckish.
Find more adventures in Antigua with Family Traveller
Looking for less wild swimming, check out low cost Caribbean holidays at Beaches Turks and Caicos. And don't forget to follow Family Traveller on Instagram and Facebook and share your family holiday ideas and travel inspiration – or just say 'hi'.