Kids can learn to surf just about anywhere with waves. Unlike us softy adults they tend not to mind if the water isn't a balmy 26°, so if this is the summer of the staycation, we can highly recommend Cornwall and Wales for great starter courses. Planning to go further on holiday? We've also found some sunny surf spots that are perfect for beginners too. Take a look.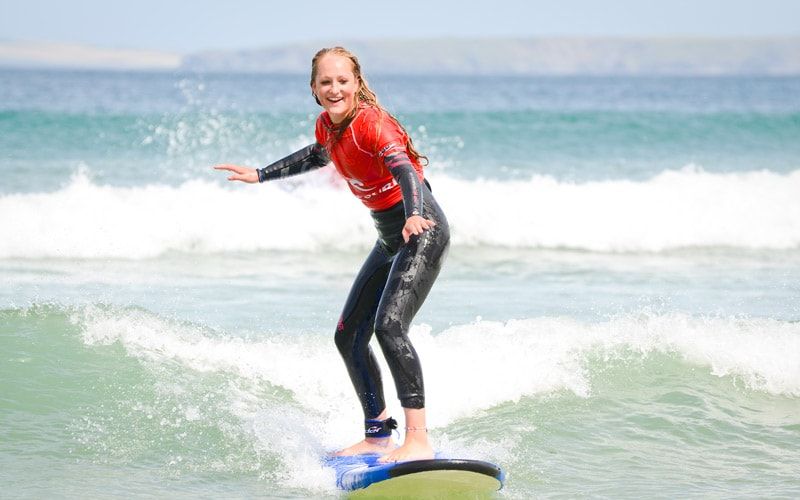 Learn to surf in Cornwall
Pick England to learn to surf and you'll find schools and camps in Cornwall are generally good, but Newquay is still one of the best places in the area for beginners. Try  the Newquay Activity Centre, close to Fistral beach. It offers a range of surf and bodyboard courses designed for kids, as well as coasteering and other gentler beach activities for families.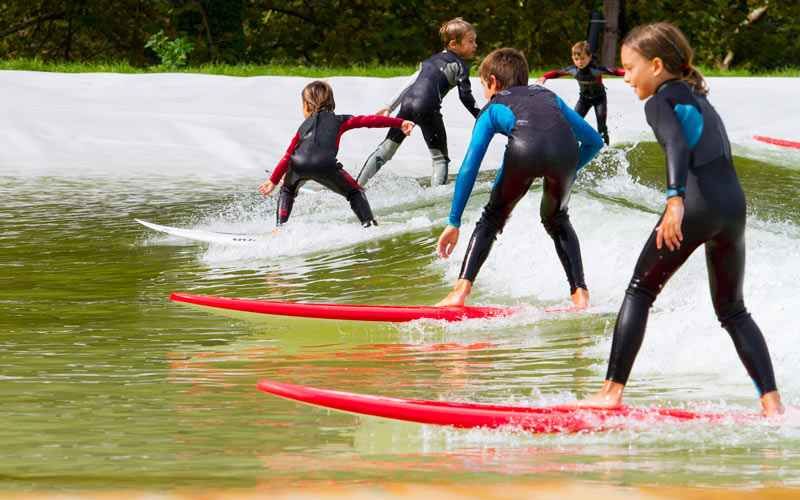 Learn to surf in Wales
Wales is another great UK surfing destination. If kids don't want to learn to surf in the sea, head to north Wales for the amazing surfing lagoon at Surf Snowdonia. This one-of-a-kind 'water feature' covers an area the size of six football pitches and is filled entirely by local rainwater from Welsh mountain reservoirs. At the push of a button, the rainwater becomes consistent and powerful 2m barrelling waves, a concept that has fired the imagination of surfers worldwide.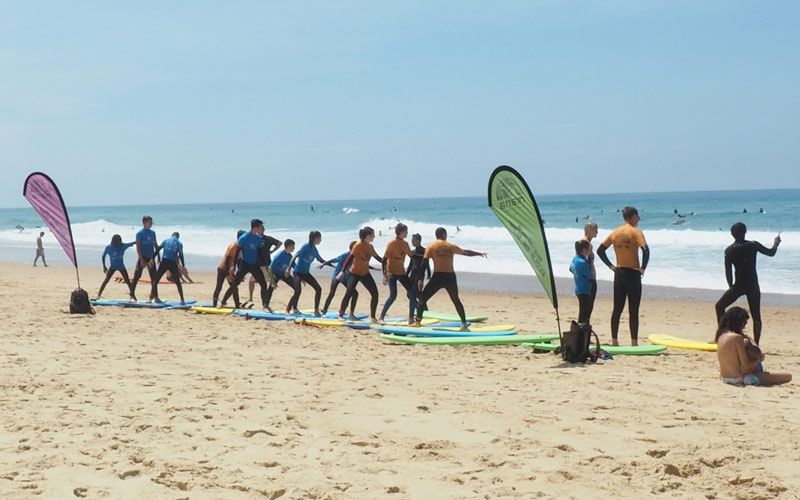 Learn to surf in South West France
The Landes region of South West France is an outstanding area for kids learning to surf for the first time. Try Hossegor or Seignosse for enormous Atlantic beaches, warm summer seas and confidence-building, bi-lingual surf schools that teach kids from age five upwards.  The gorgeous Landes' coast is dotted with traditional villages and cool surf towns. Biarritz is about 40 minutes' drive from Hossegor. And if you want to switch up your surf spots, San Sebastian in Spain's Basque Country is an hour west of Biarritz.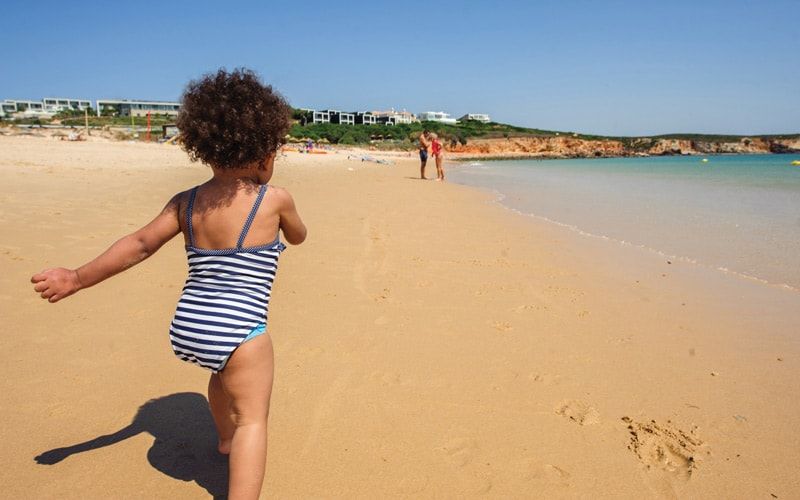 Learn to surf in the Algarve
Portugal's Algarve has some of the best surfing beaches in Europe and it's a great place to learn, even for first timers. The sunny town of Sagres, in south west Algarve is a real surfing hotspot and home to several excellent surf schools which cover everything from beginner courses to equipment hire. Martinhal Beach Resort & Hotel, is a good choice for families and the friendly team can help organise local surf lessons for kids and the resort itself is designed to keep non-surfing younger guests thoroughly entertained too.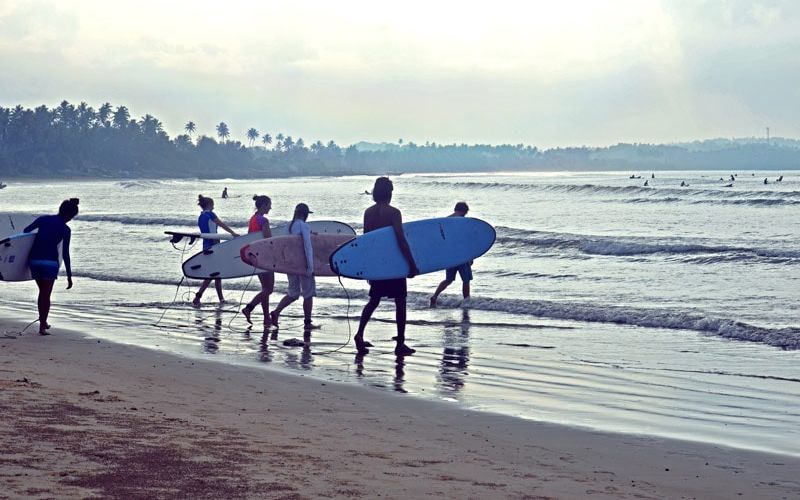 Learn to surf in Sri Lanka
The Soul & Surf family on Sri Lanka's south coast, between Galle and Weligama Bay, combines surfing lessons mind and body rejuvenation. Family holidays here include daily yoga sessions, guided meditation and massage and the hotel is only an hour's drive from Trivandrum airport. Group surf lessons are available for children aged six to 16, though a parent or guardian must be in the water supervising their child at all times. Under 12s must be able to swim and one-on-one lessons are also available.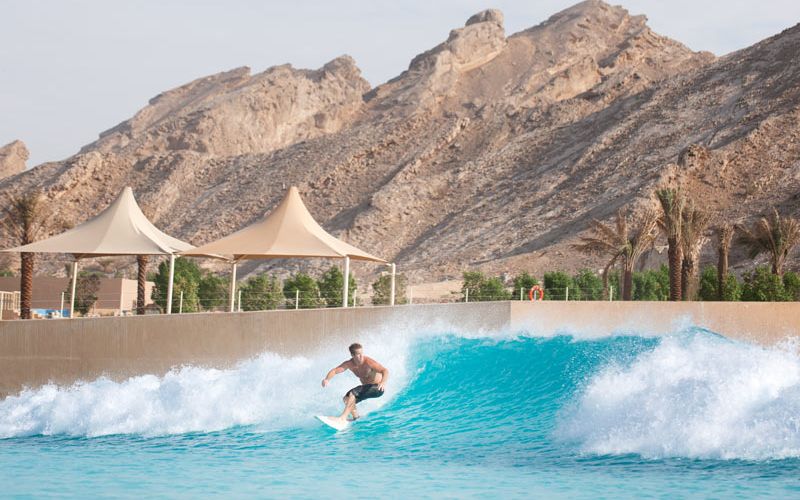 Learn to surf in Abu Dhabi
Learn to surf in the desert at Wadi Adventure in Al Ain, Abu Dhabi. offers the world's largest man-made surf pool, and can be controlled to provide the perfect conditions for everyone, from beginners to pros. Both small-group and individual lessons are available, all with qualified surf instructors. Once you've mastered the basics, you can take to the pool for a 'freesurf', first gaining confidence in popping up and balancing in the whitewash, then learning how to 'bottom turn' and 'trim' on larger waves, until you're dropping into 3m bombs that peel off perfectly both left and right.
Looking for more adventure this summer? Check out Amazing family holidays in the Azores. And remember to follow Family Traveller on Instagram and Facebook for travel news and ideas – or just to say 'hi'.