Family holidays in the Azores have been given the green light for 2021. Because this remarkable archipelago might take you as far west in Europe as you can go, but it's actually a little piece of Portugal floating in the North Atlantic and, amazingly, only a four hour flight from the UK.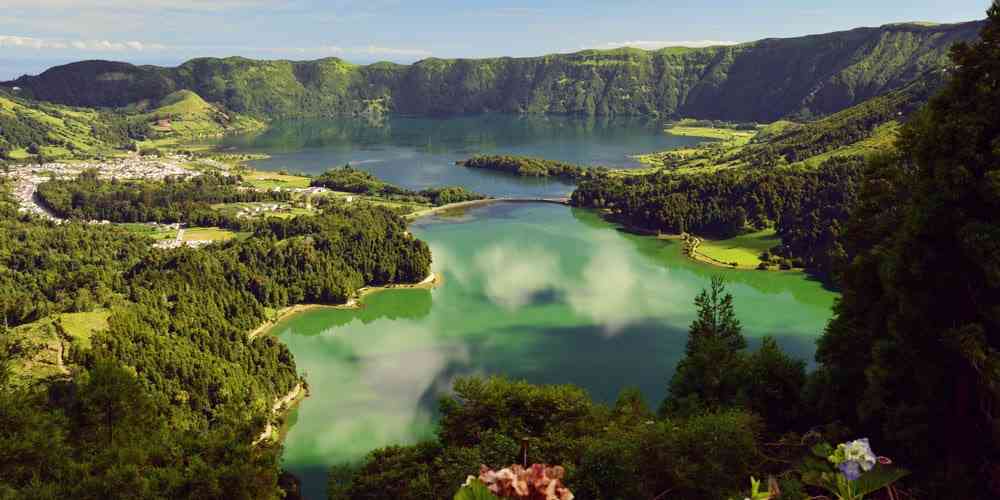 Winner of dozens of sustainability awards, a Global Top 100 Destination, whale-watching legend, and one of the most naturally adventurous places on earth, the nine-island-strong Azores captivates without even trying. Just ask the Portuguese; they first set eyes on this paradise in the 15th century, and haven't left since.
It's a lot easier to reach these days: direct flights from the UK to São Miguel take about four hours, year round. Although, all the unspoiled loveliness coupled with the far westerly reaches of the magnificent North Atlantic, tends to make kids feel like intrepid explorers anyway – even when they're staying in luxury eco-resorts.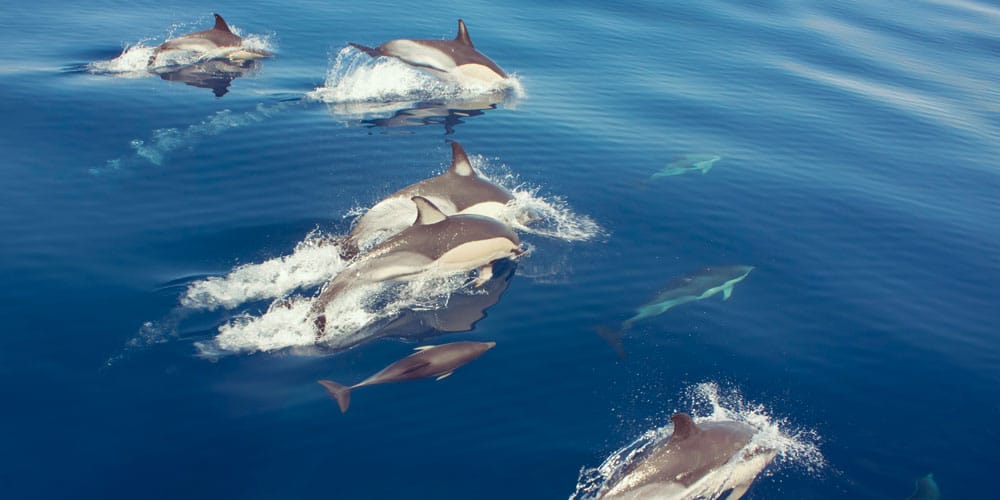 Family holidays in the Azores are Europe's best for whale and dolphin
watching
The Azores have soaring volcanic peaks, immense lava tubes, lakes and forests, pretty beaches, seaside towns and elegant colonial cities. Kids can swim in thermal pools, and dive, snorkel, sail and surf the North Atlantic. But even with every single one of those adventure boxes ticked, nothing compares to the experience of whale and dolphin watching on family holidays in the Azores.
This is one of the best places in Europe to see flukes of resident Sperm and Pilot whales and pods of Bottlenose or Risso dolphin from the shore. But you can't beat sailing out into the Atlantic to within metres of breaching whales, or actually swimming alongside wild dolphins. Catch any cruise in the Azores and you'll be guided by experts who know the best time of year to spot Blue, Fin, Minke and Humpback migrating along the coast. Or when kids have the highest chance of encounters with Loggerhead Turtles. Or if the conditions are right for getting into the water with dolphins. And so certain are sightings here, almost all cruises promise to take you out again for free if you don't spot whales or dolphins first time round.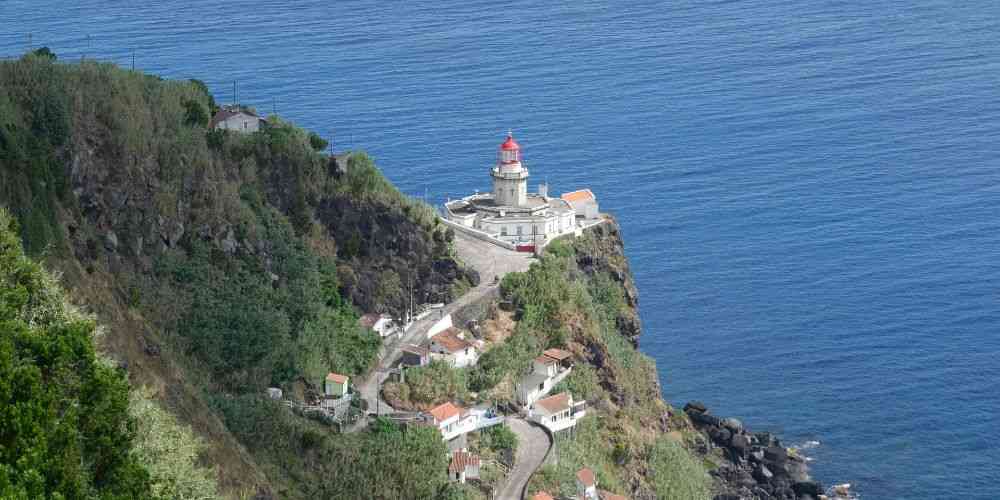 Island hopping is all part of the adventure on family holidays in the Azores
Locals occasionally get lost for words when it comes to describing the Azores. Visitors usually opt for a direct comparison to Hawaii. Both archipelagos share the same volcanic drama and lush blue-green palette, but that's about it. You could just as easily say the Azores' caldera lakes remind you of Iceland, or São Miguel's tea plantations look like eastern Sri Lanka. But, eventually everyone agrees, the Azores are unique and there's nowhere else quite like them, anywhere.
Even each individual island is distinctive. They all share a common theme of beauty and astounding natural phenomena, yet each has its own personality – probably why it's almost impossible to resist at least a little bit of hopping on family holidays in the Azores.
São Miguel is the largest island and you can't miss the Portuguese influence in the capital, Ponta Delgada. It's everywhere from the colonial architecture and graceful city squares to the warm atmosphere and passion for food, pretty restaurants and eating outdoors on warm summer evenings.
This is also the island for the legendary Sete Cidades caldera lakes – one of Portugal's seven natural wonders. And it's where to go exploring in densely forested Terra Nostra Park and test the soothing powers of its natural thermal swimming pool.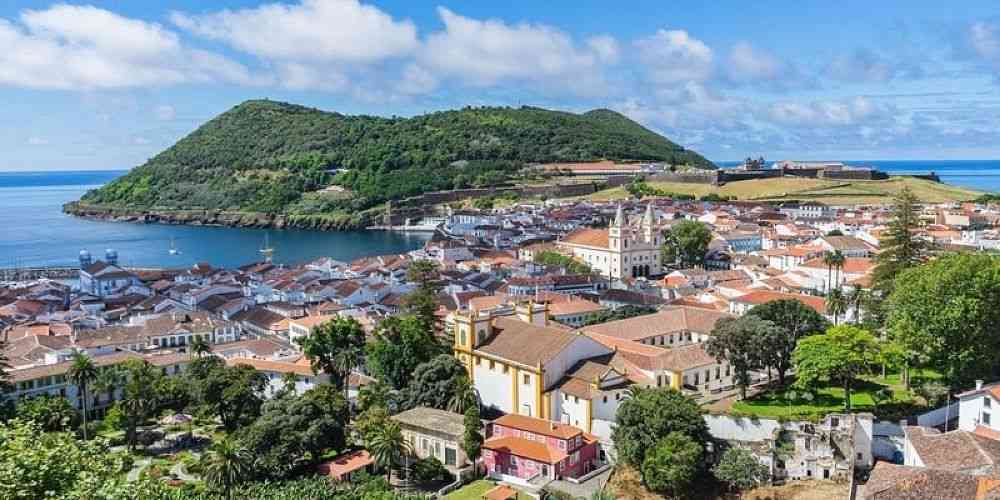 Pico is the island for Azores' tallest – but climbable – volcanic peak, Montnha do Pico. Gruta das Torres is here too: stretching for five kilometres, it's the longest volcanic tube in the world and guided tours are unforgettable experiences for kids.
Faial Island is famous for spring sightings of migrating Blue, Sperm and Humpback whales. And the Fabrica de Baleia Porto Pim Whaling Museum, gives kids an insight into these fascinating creatures and doesn't shy away from the Azores' whale hunting history.
You can't avoid history on Terceira Island either, and you wouldn't want to. The capital, Angra do Heroismo is considered to be a Renaissance masterpiece, and its entire centre holds UNESCO World Heritage status. Come by ferry, or fly from São Miguel, and plan to stay a while. Aside from urban grandeur, Terceira also treats kids to fabulous rock-pool swimming; hiking in Serra de Santa Barbara and the might of Algar do Carvão – a 90m deep volcanic chimney.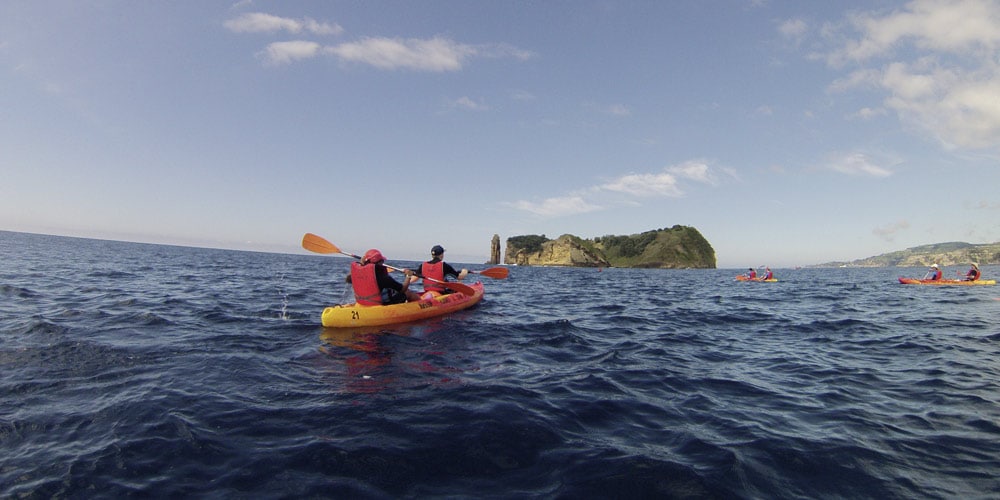 Family holidays in the Azores are a good fit for responsible travellers 
These days most people take a pause on hearing somewhere is an 'unspoiled paradise, waiting to be discovered'. That tempting idea is balanced by an awareness of protecting fragile environments from high-impact tourism. The Azores are way ahead of you. They live and breathe conservation here, and have rafts of international awards to prove how good they are at taking care of each and every one of their nine stunning islands, as well as the ocean, marine life, wildlife, intangible culture, and built heritage too.
Since the Sustainable Global Top 100 Destinations league was established in 2014, the Azores has always ranked in the top five. The archipelago also holds a prestigious Quality Coast Platinum award for meeting an astonishing 96% of Quality Coast's rigorous criteria. And, on the pretty side of responsible, European Best Destinations recently named the Azores as one of Europe's most beautiful destinations for whale watching, and placed them in the top eight 'most beautiful landscapes in Europe'.
So don't worry about having a negative impact on family holidays in the Azores. Just have an unforgettable time and let the Azores take care of themselves, which they do, very well.
Want to see more of Portugal in 2021? Try 7 incredible family friendly hotels in the Algarve. And remember to follow Family Traveller on Instagram and Facebook for even more travel ideas – or just to say 'hi'.