A beginner's guide to year round Lake Tahoe family vacations
Lake Tahoe family vacations are year round amazing. Come in stunning fall and winter when it's less busy. Spring's great for early paddling before the crowds arrive. And summer's simply gorgeous, great fun and the weather's wonderful Take a look at our beginners guide to falling love with Lake Tahoe family vacations.
---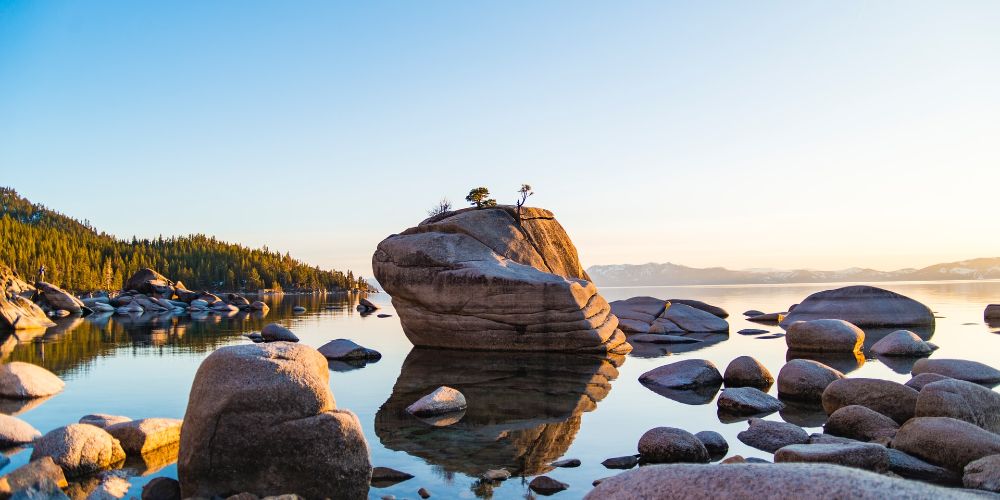 Why go on Lake Tahoe family vacations?
Lake Tahoe is a wonder of nature. It's the second deepest lake in the US (Crater Lake in Oregon comes in a bit deeper). A surface area of 191mi² makes it the largest Alpine lake in the country – so large the surface can appear convex on a still day. And an elevation of 6,225ft above sea level makes it the highest US lake too. A cross-border California/Nevada resident, with a shoreline that runs over 70 miles round, Tahoe's surrounded by the Sierra Nevada. So as well as being a geological superstar, its good looks will take your breath away.