Sponsored Content
Every Kentucky family road trip is packed with fun places to visit and completely boredom-free. It's hard to believe they weren't designed just for kids!
Whether you want to explore State Parks, have outdoor adventures, visit amusement parks or just go where the mood takes you, you'll find a Kentucky family road trip to fit your dreams. Day drives couldn't be easier. If you want to travel further, good value lodging, lovely towns and endless attractions make even a longer Kentucky family road trip effortless. And for families who like to mix it up, the state's great cities are perfect bases for both short hop journeys and epic driving adventures. Take a look at some of the best Kentucky family road trips handpicked by Kentucky Tourism for kids of all ages.
An easy Kentucky family road trip through the heart of the state
Drive Interstate 65 north from Bowling Green to Louisville and you cover 134 miles of Kentucky family road trip magic that's so full of exciting things to see and do kids probably won't want the journey to end.
What not to miss on this Kentucky family road trip
A western Kentucky family road trip for outdoor loving kids
The 151 mile route from Henderson to Grand Rivers is the western Kentucky family road trip to fill an entire vacation – and more. If you love the great outdoors there's plenty of it to explore on this journey. And it's also perfect for getting to know some of the famous Trail Towns which play a big part in making Kentucky road trips such easy and enjoyable experiences.
What not to miss on this Kentucky family road trip
Visit Henderson in June for the family-friendly and free W. C. Handy Blues & Barbecue Festival.
Explore John James Audubon State Park, visit the Audubon Museum or even stay overnight in one of the park's quaint little cottages. Ornithologist and painter, Audubon, lived in Henderson with his family from 1810-1819.
Make a stop in Cartwright Grove and let the faithfully reproduced Wild West Town sweep you and the kids back to early 19th century Kentucky.
Get off the road and into canoeing, mountain biking, kayaking and hiking at Dawson Springs – the first ever certified Kentucky Trail Town.
Make time in your Kentucky family road trip for the City of Princeton where you can do anything from touring elegant mansions to exploring wildlife refuges and swimming in local lakes.
End your road trip at Grand Rivers for watersports, family restaurants, shops and great views of Kentucky Lake and Lake Barkley. Known as 'the village between the lakes', Grand Rivers is also the northern gateway to the Land Between the Lakes National Recreation Area.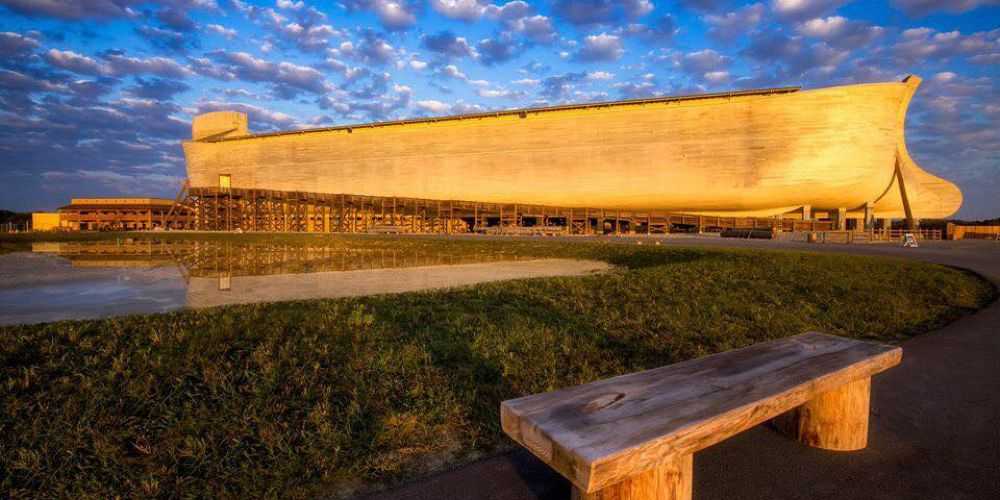 A fun Kentucky family road trip filled with legends
You might want to take your time on the 192 mile journey from Newport to the Cumberland foothills. There's a lot to see along the way. The countryside is spectacular. And if you like legends, this Kentucky family road trip is stuffed with them from the Kentucky Music Hall of Fame to a full-size replica of Noah's Ark.
What not to miss on this Kentucky family road trip
Ready to take your own Kentucky family road trip? Visit Kentucky Tourism for everything you need to help plan your perfect family vacation in the Bluegrass State.